Moraine Lake Bridal Portraits : Canadian Rockies Styled Shoot : Banff Wedding Photographer
There's so much that I could say about these Moraine Lake bridal portraits.  This shoot came together better than I could have ever hoped for.  I'm beyond grateful that we had the chance to work with so many amazing people, and so proud that we had our work featured by Trendy Bride earlier this year.
It's not much of a stretch to say that Banff National Park, in Alberta, Canada is one of the most beautiful places in the world.  It's been a dream of mine for a while now to be able do a shoot here and once we started planning our trip last summer, I knew we needed to give it a go!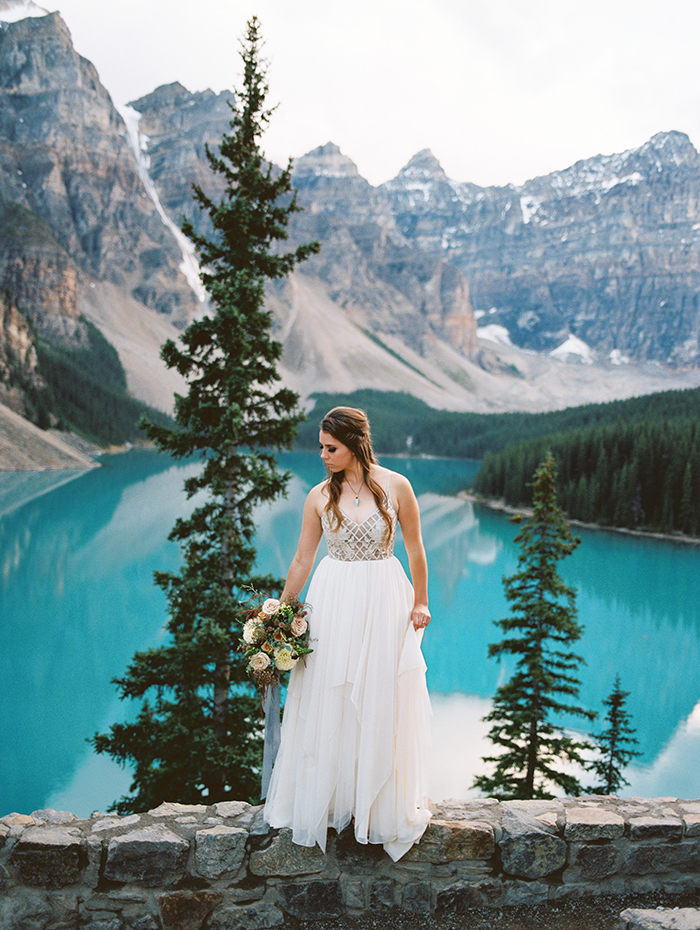 This was the first styled shoot that we've ever organized.  The only thing I knew for sure starting out was that I wanted the location to be Moraine Lake.  Everything else came together bit by bit through lots of conversations and emails with the incredible vendors who were so willing to make this happen.  What started out as just an idea turned into this stunning boho bridal session and an amazing experience!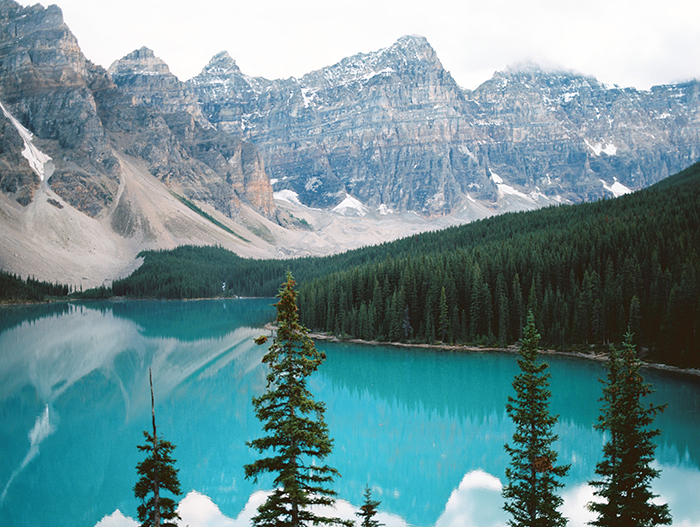 We arrived at the lake in the late afternoon just as it started to rain, which ended up being just what we needed!  The rain thinned out the crowds and by the time our awesome model Charissa was all changed and ready to go it was beautiful outside.  We were so lucky to get a wide open view of this incredible place!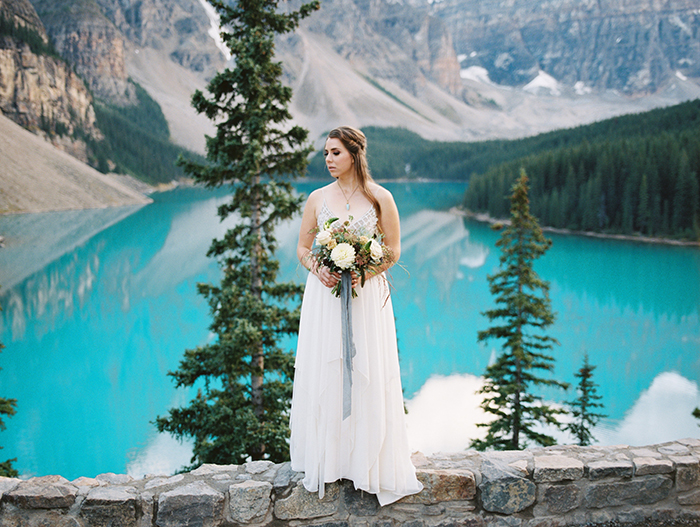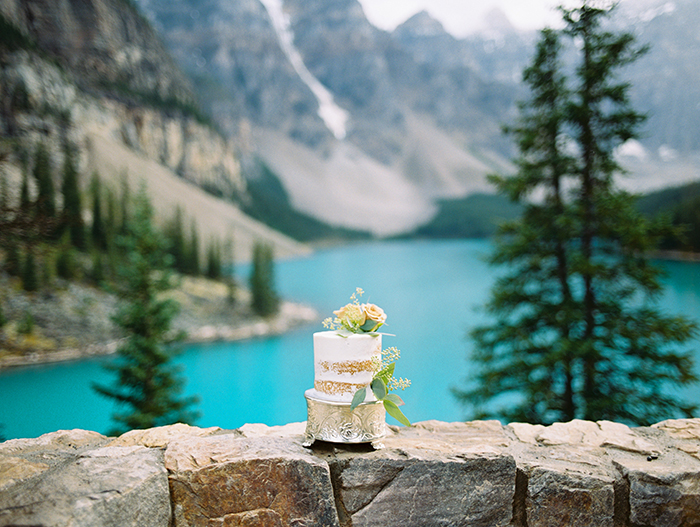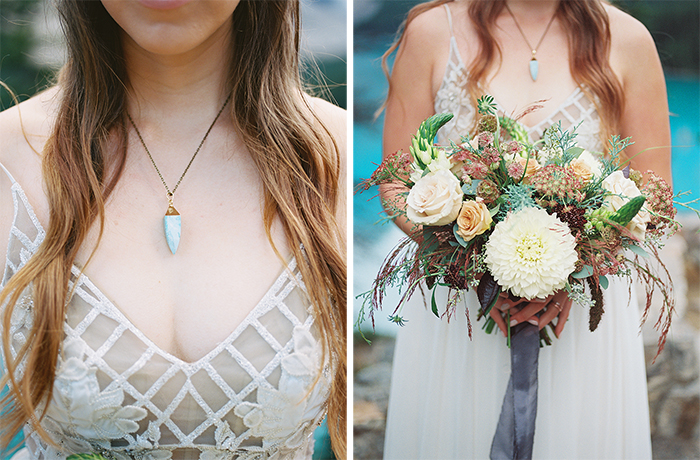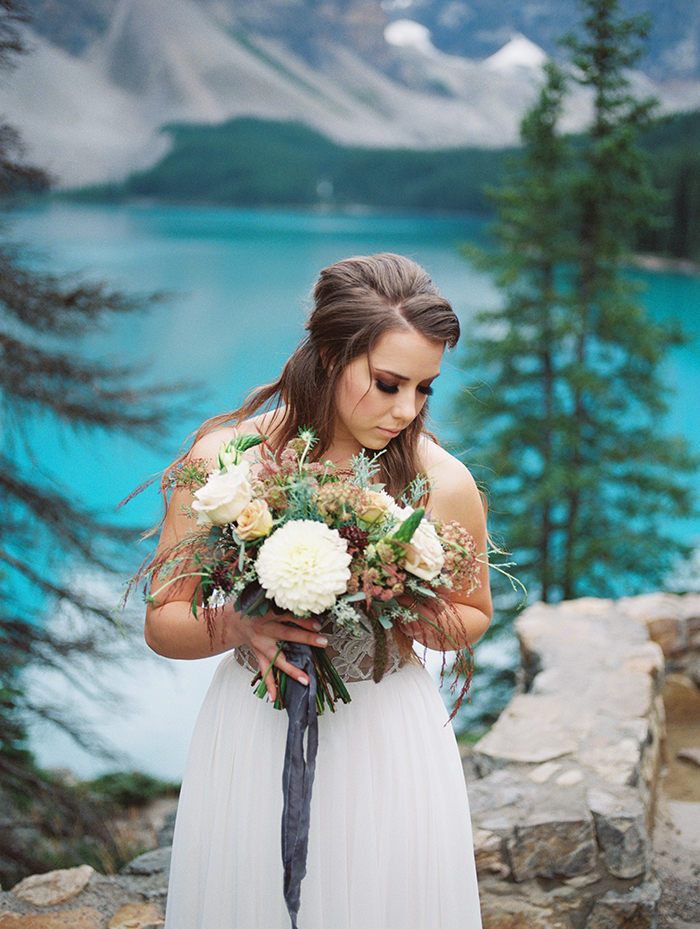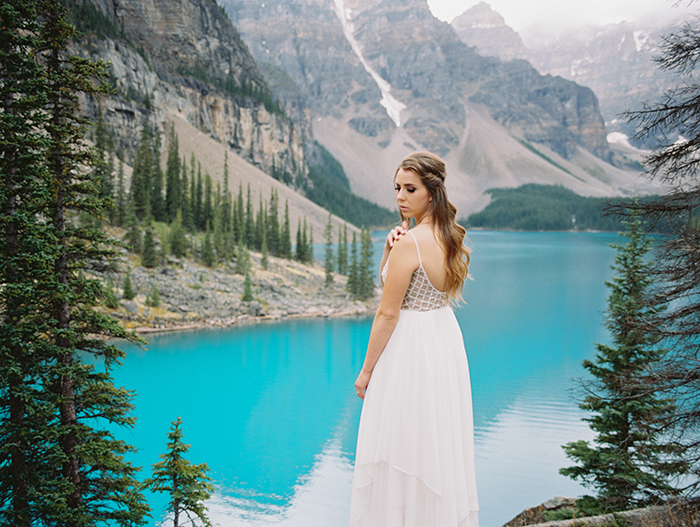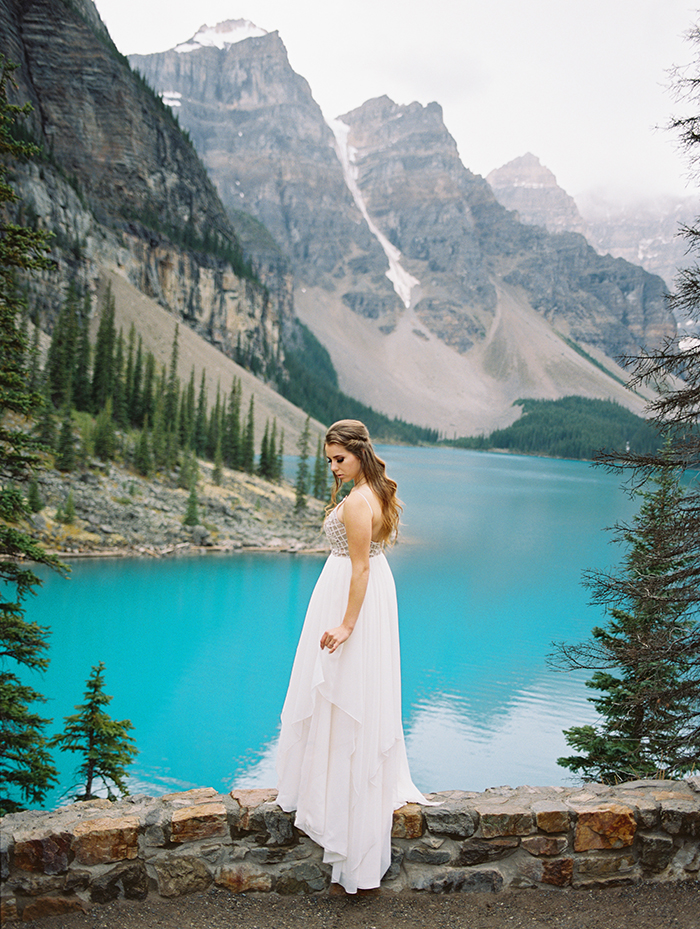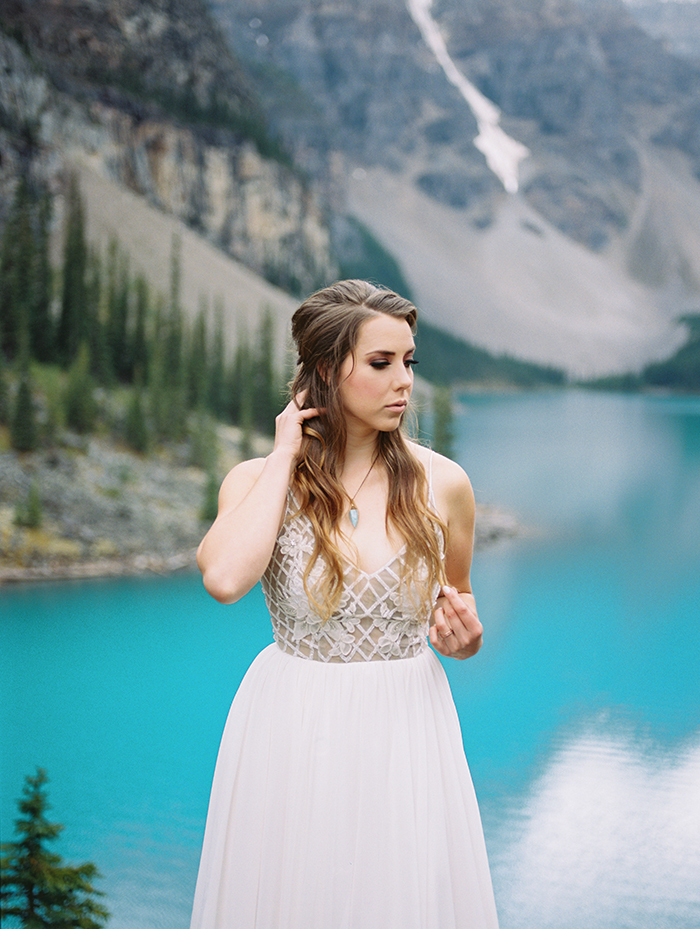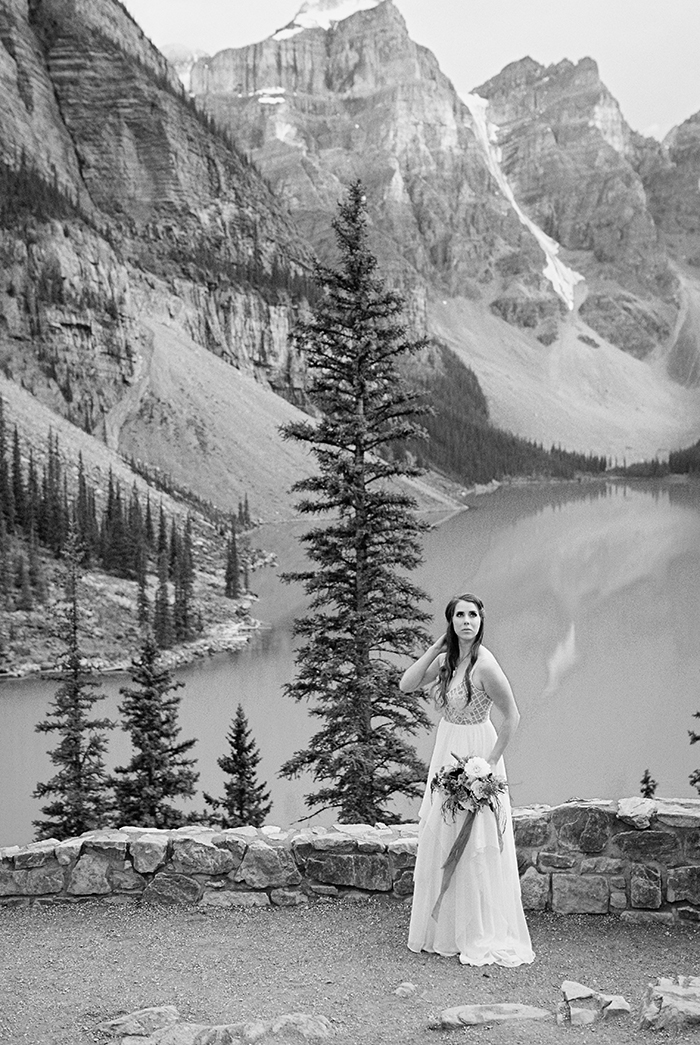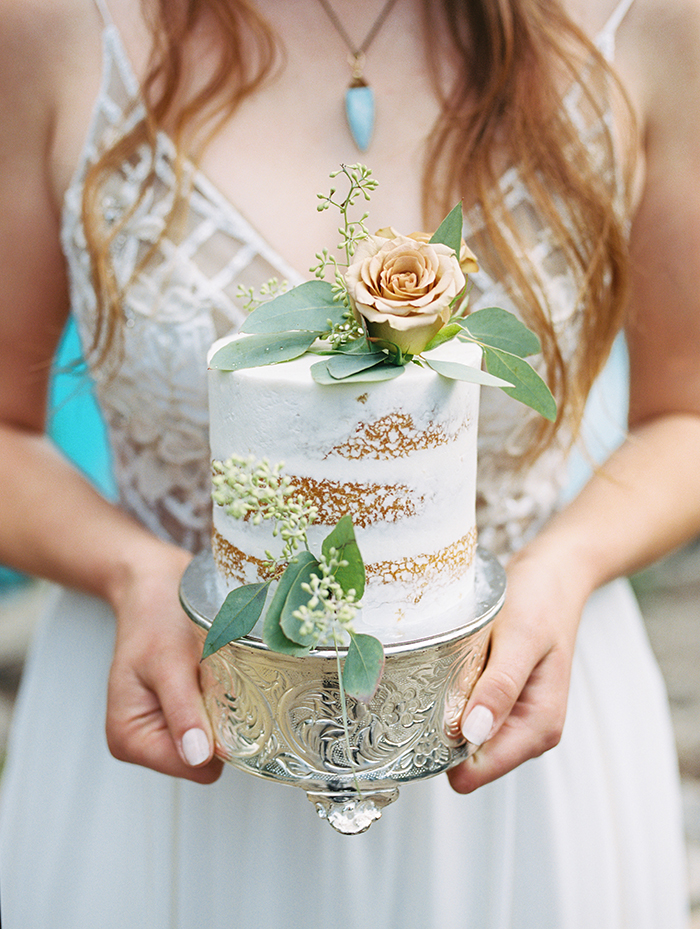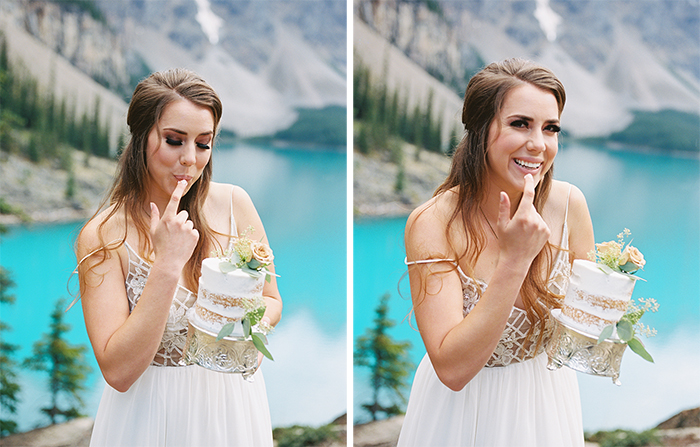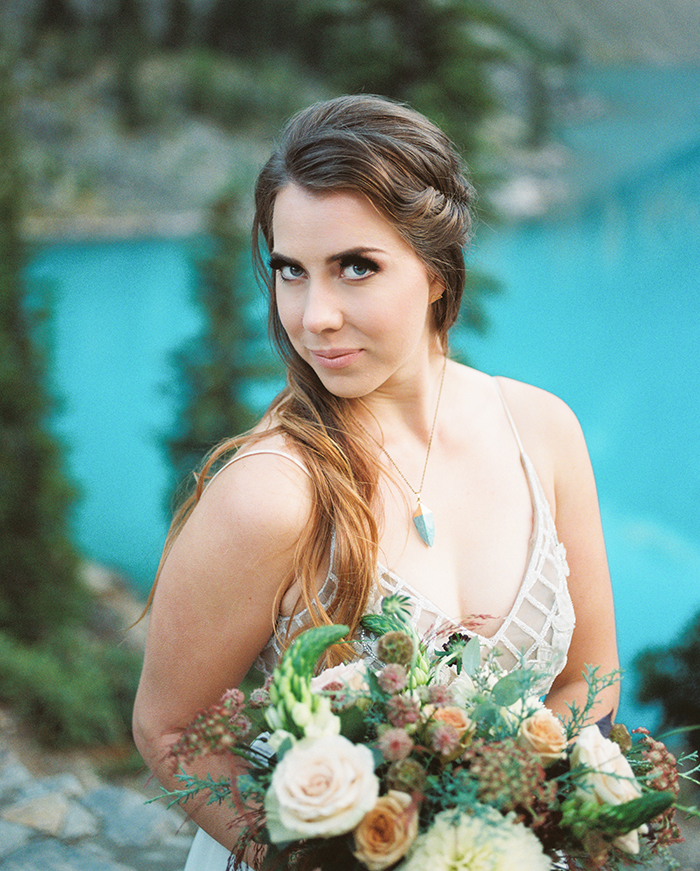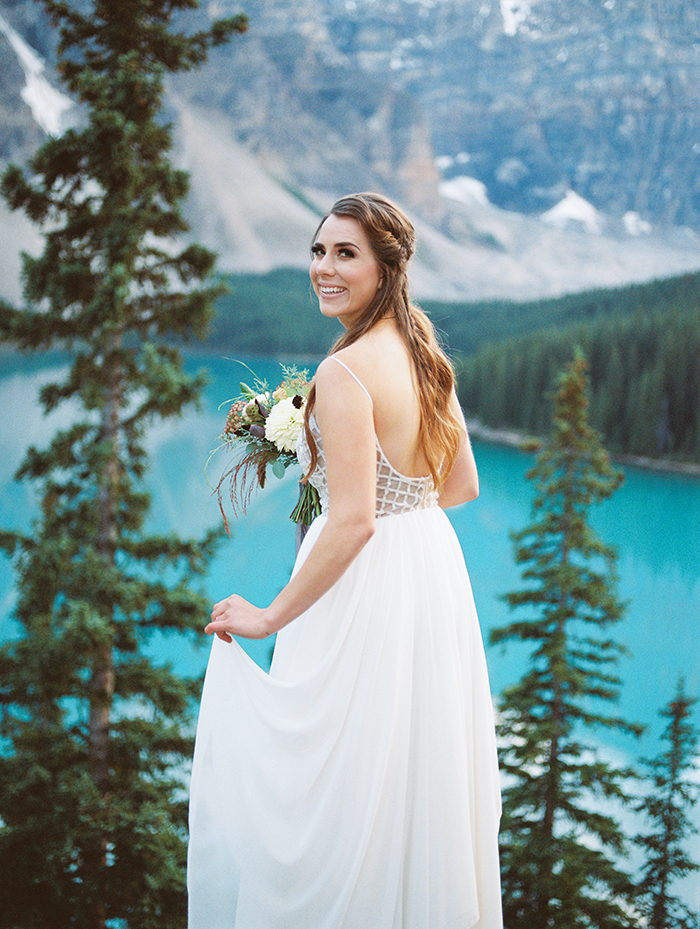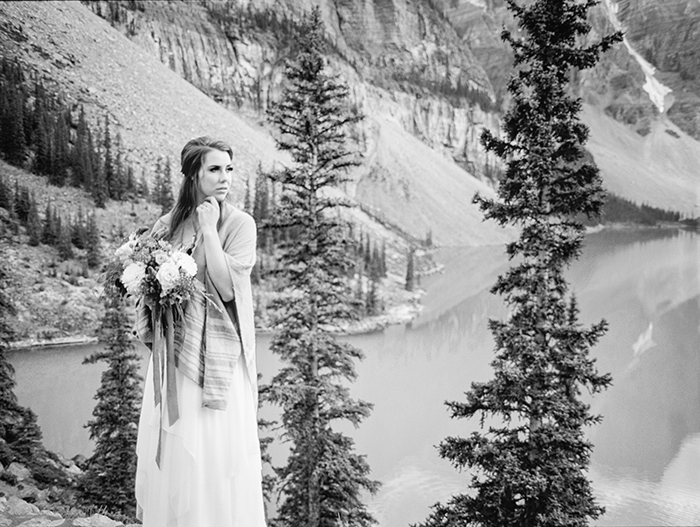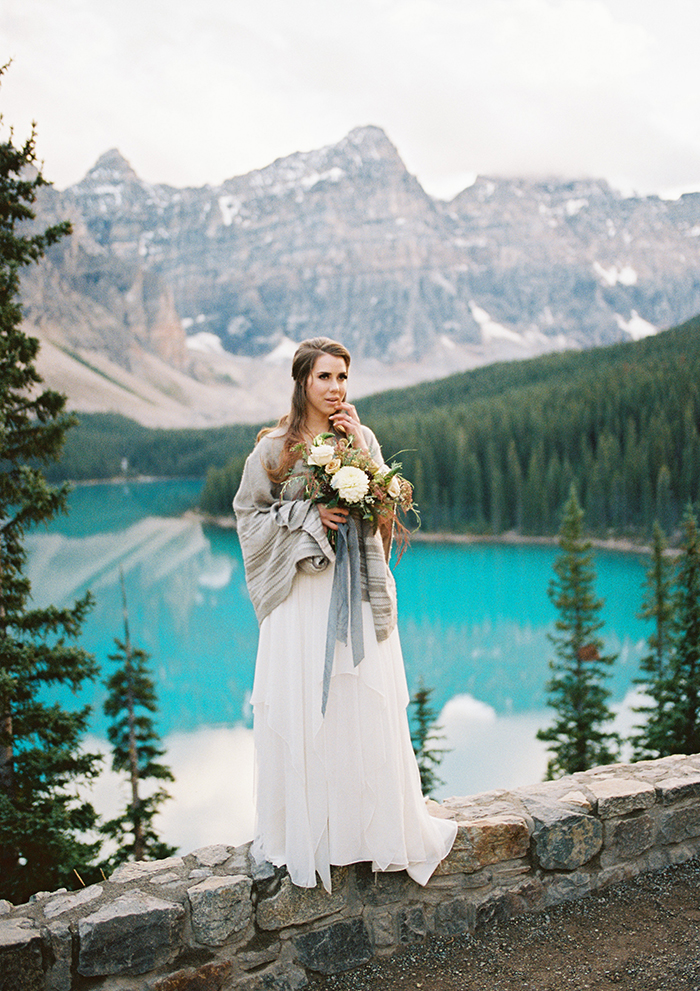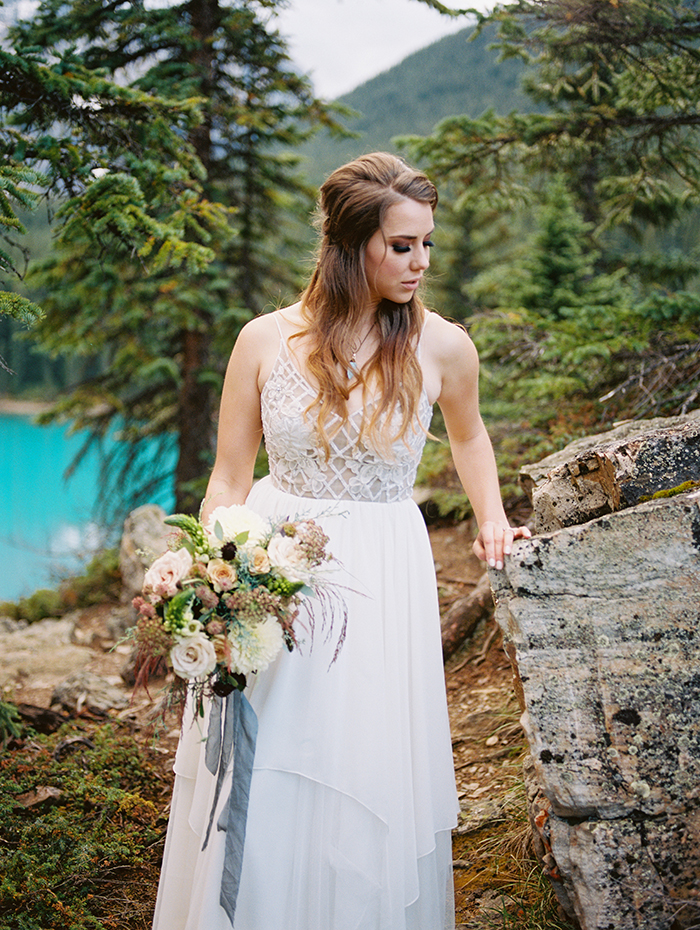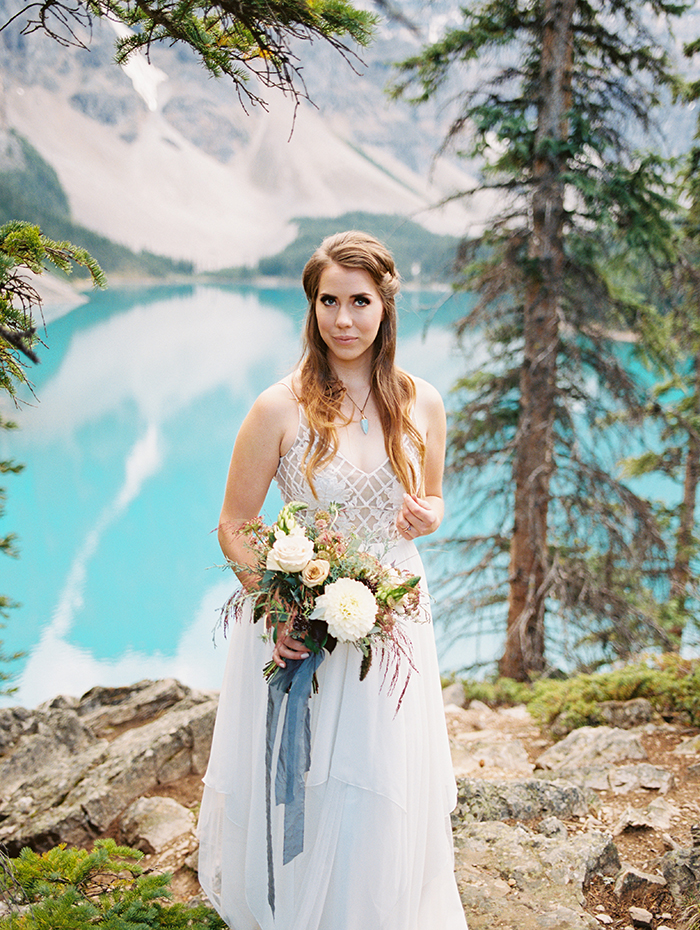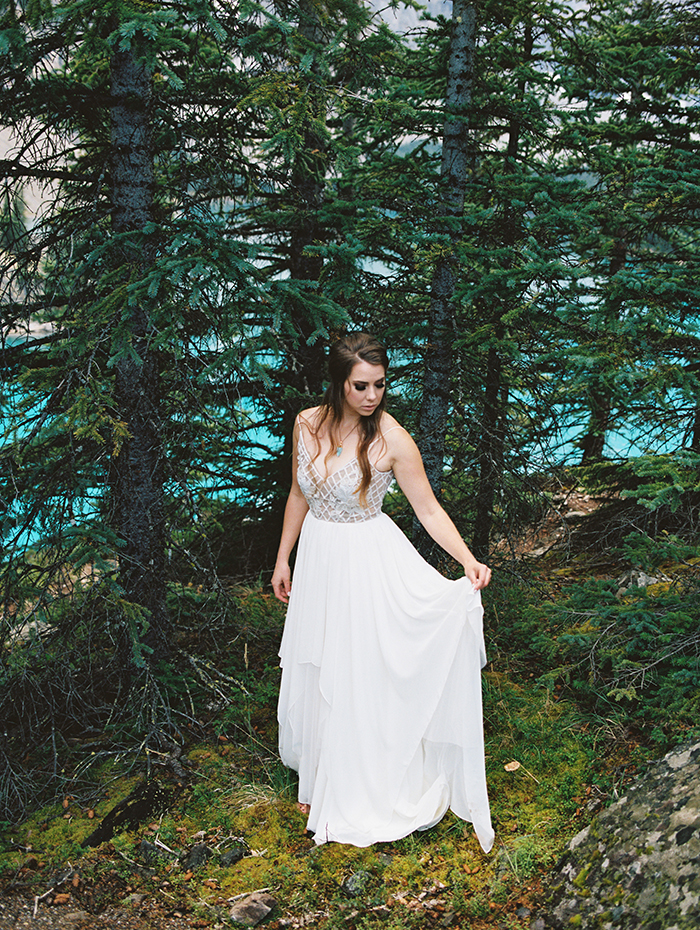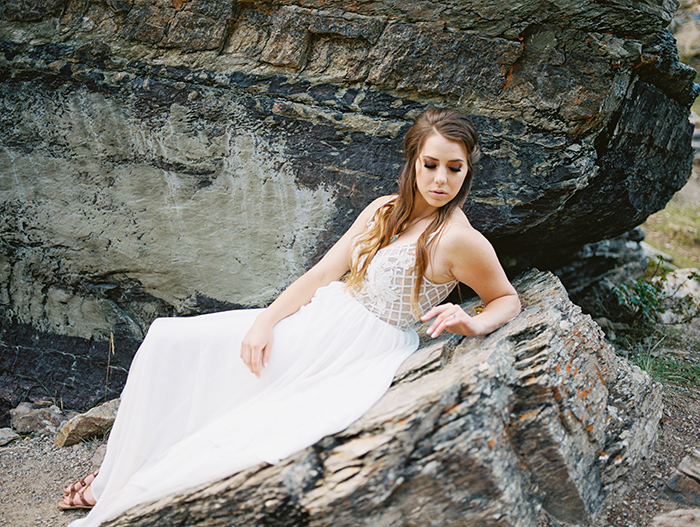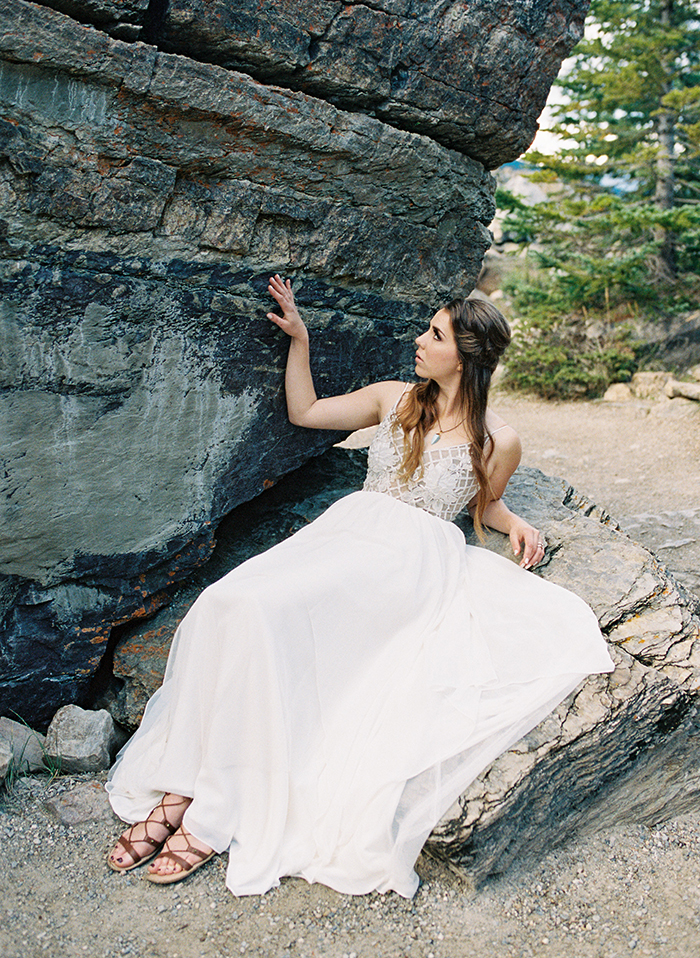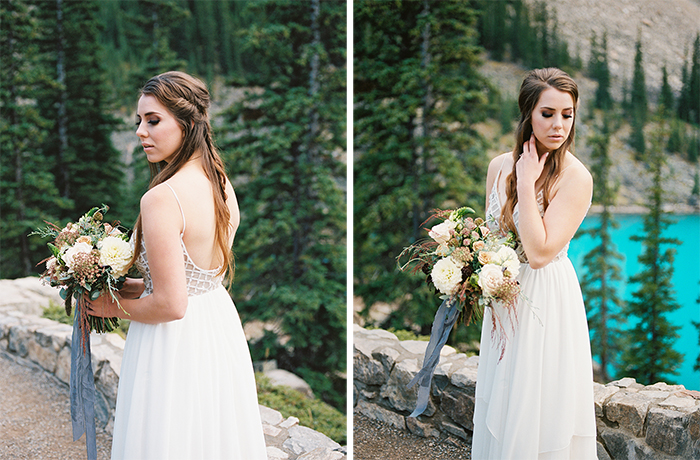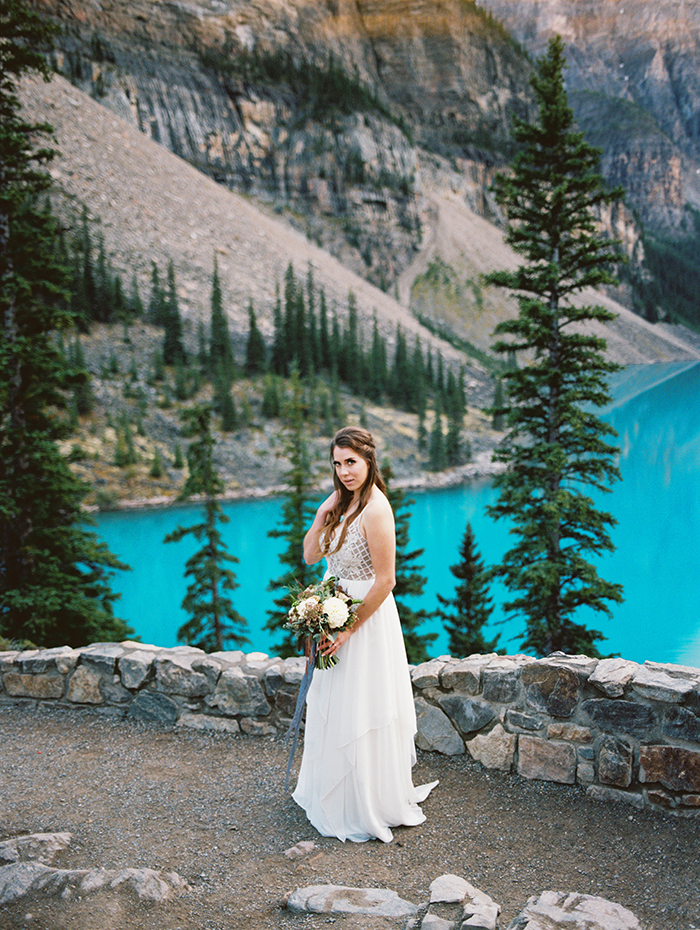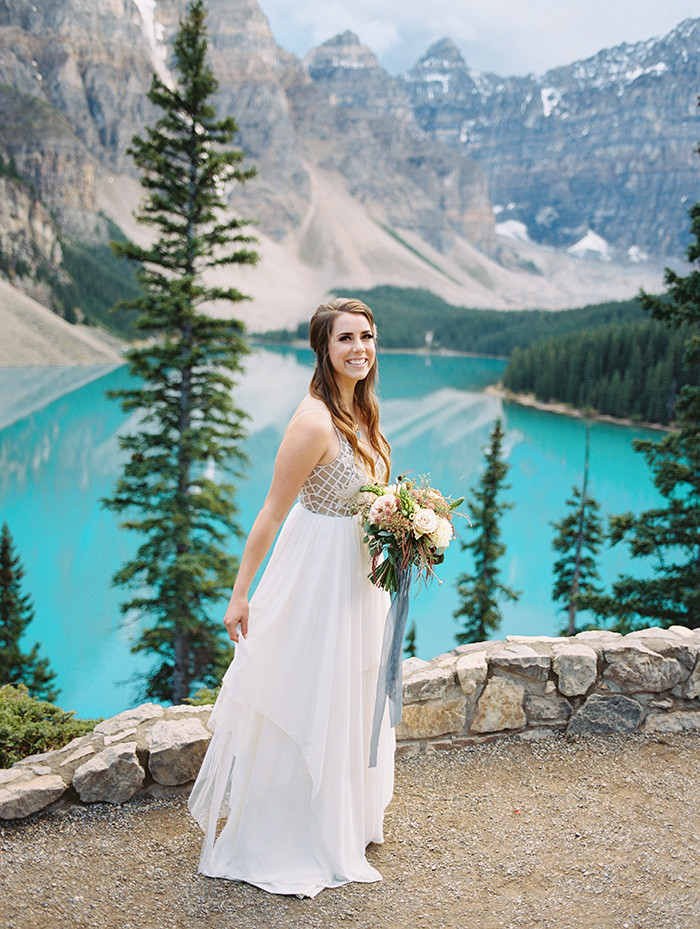 The chance to make these Moraine Lake bridal portraits was an absolute dream come true.  This couldn't have happened at all without the amazing team of vendors who graciously gave of their time, talents, and resources.  Please give them a look and support these awesome people!
Florist – Willow Flower Company
Dress Designer – Blush by Hayley Paige
Hair Styling – Lilies & Lack Beauty Co.
Makeup Artist – Makeup Mel
Jewelry – Lace Brick Design
Dress Store – The Bridal Boutique Calgary
Cake – Kake Custom Cake Shoppe
Model – Charissa DeVere
Film Lab – Dunwoody Photo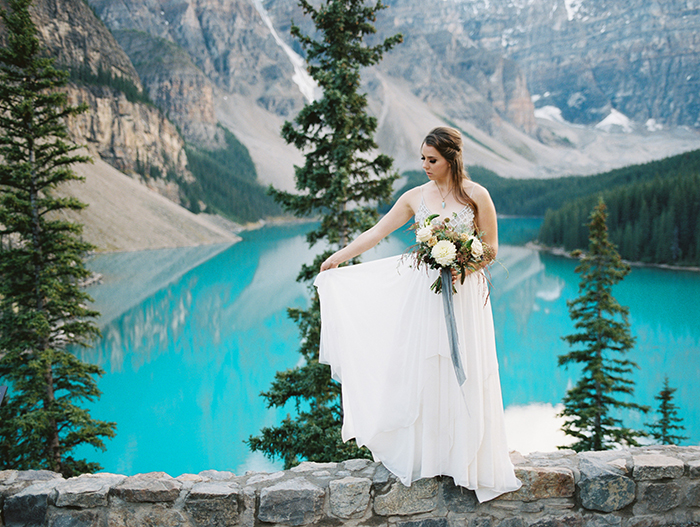 For anyone interested in the gear we used for the shoot, everything was captured by us on film using various lenses on a pair of Pentax 645n medium format cameras, and a Canon Elan 7n 35mm camera.  The images were all shot on Kodak Professional  Portra 400, Portra 800, and Tri-x 400 films.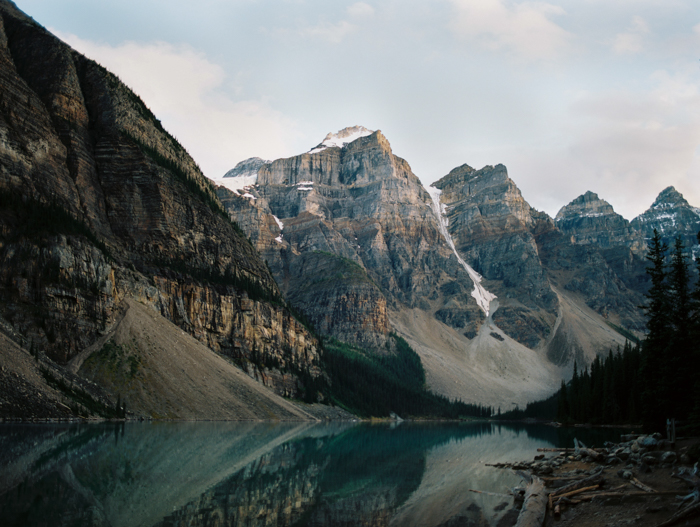 I couldn't help but snap off a few more photos of the lake after we walked back down from the lookout.  There's so much incredible beauty in the Canadian Rockies.  I can't wait to be back there again!
Planning a wedding in Banff?  We want to capture it!  Check out our Canadian Destination Wedding Special.
You can see more of our work here and find out more about us here,
but we would love you get to know you! Let's talk.