Andrea College Graduation Portraits : Atlanta Film Photographer
I've been thinking of what to write about shooting Andrea's college graduation portraits at Georgia State University.  Amanda and I both graduated from GSU, and its campus has a lot of significance to us.  The school is located in the middle of downtown Atlanta, so in a lot of ways it's not your typical college experience.
Just as I was starting to type this up, Andrea shared a post on social media that summed up a lot of things about going to Georgia State pretty perfectly:
"When I first came to GSU, I hated the campus. It's wasn't like the rest of them with the small towns and the big green lawns. It was loud, and there was no way to park easily. But these past couple of years, I've grown to love going to school in the city. There's something special about being part of a much larger community made up by so many different people with different colors, languages, and stories to tell."
I couldn't agree more!  I remember always checking over my shoulder walking to my car after long nights in the darkroom, countless naps in the library (5th floor was always the best for sleeping!), dealing with traffic, the amazing food on Broad Street, having to almost run from one side of downtown to the other in the rain to make my next class, and really falling in love with the city of Atlanta.  I'm so glad I got the chance to study there.
I'm also so glad that Andrea asked me to take her college graduation portraits!  I already knew she was an awesome lady from getting to shoot her wedding last year and being a part of the same church family.  It was seriously great catching up with her and getting to walk around GSU again.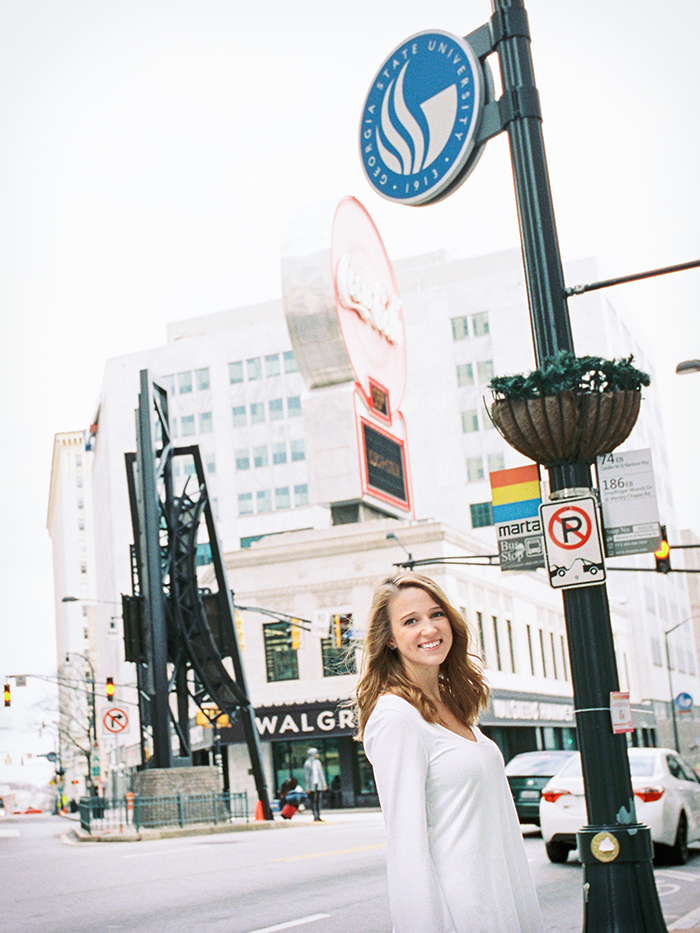 We started by the college of education building and the made our way around some of the rest of Georgia State's campus across downtown Atlanta.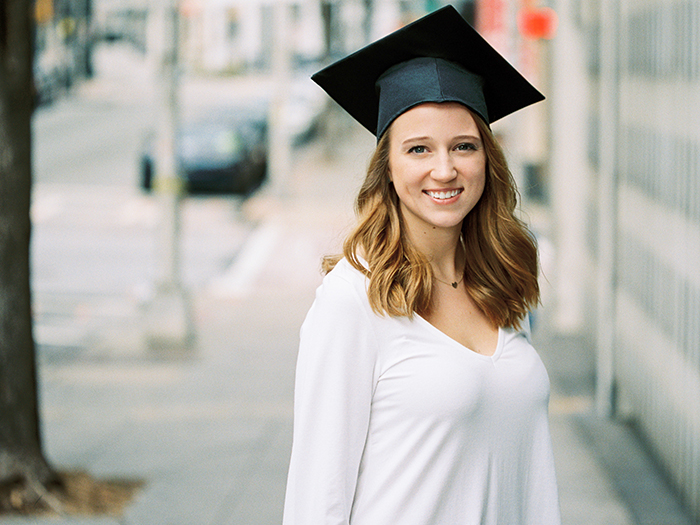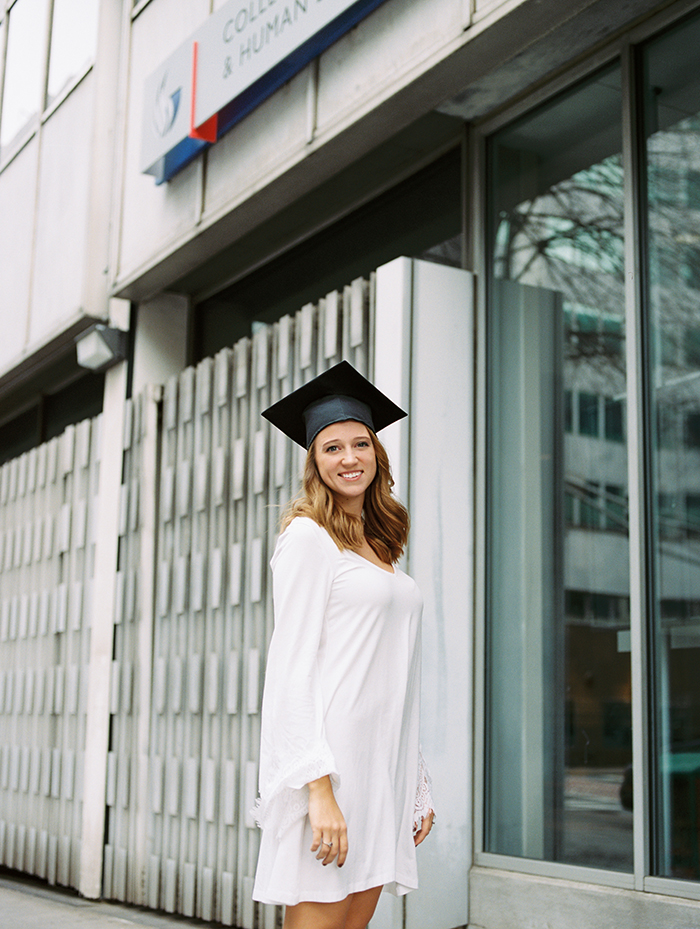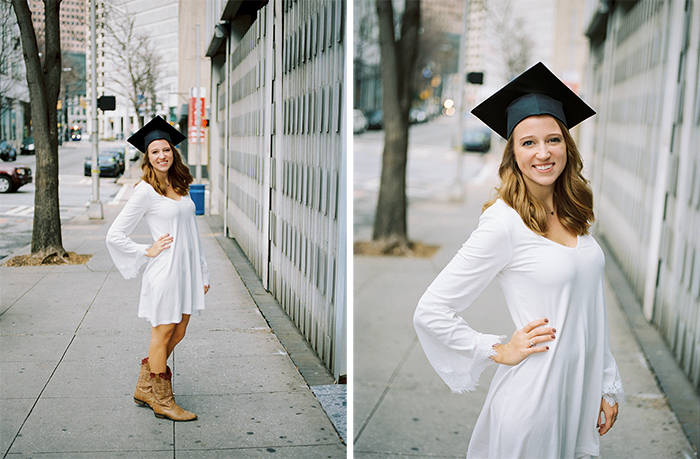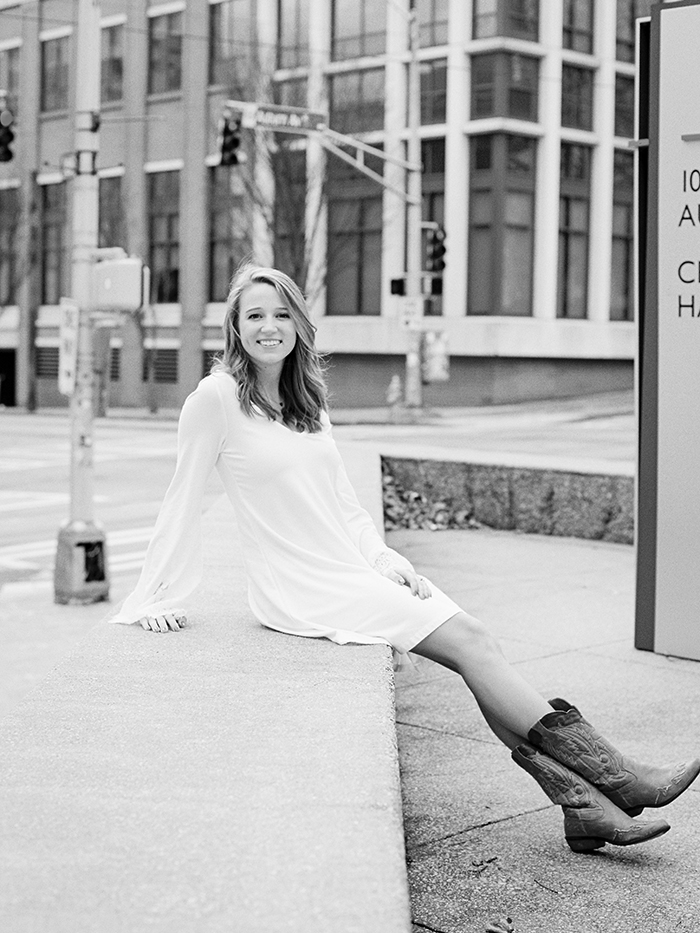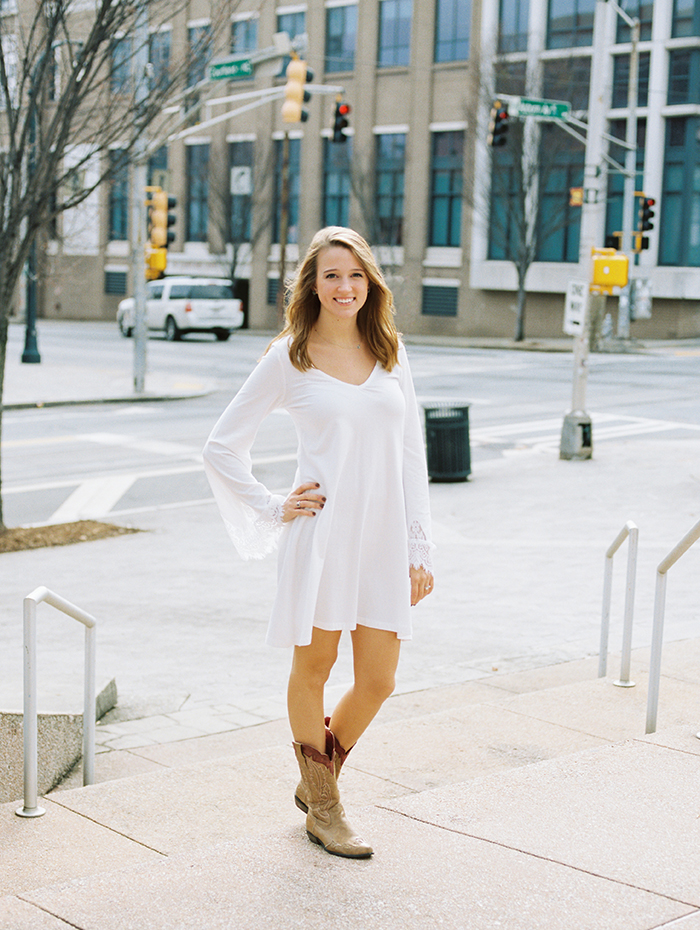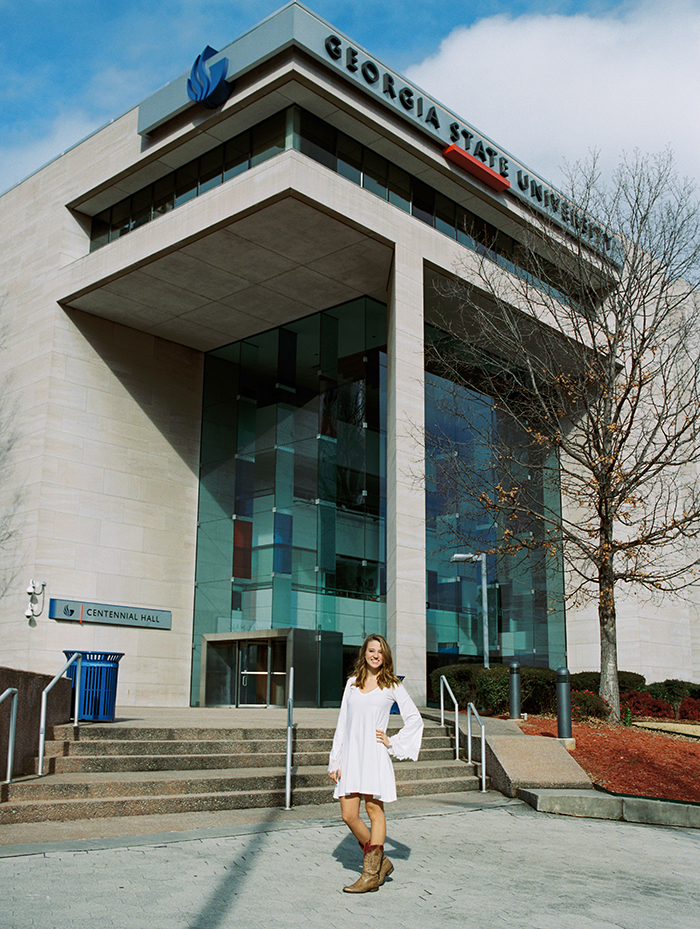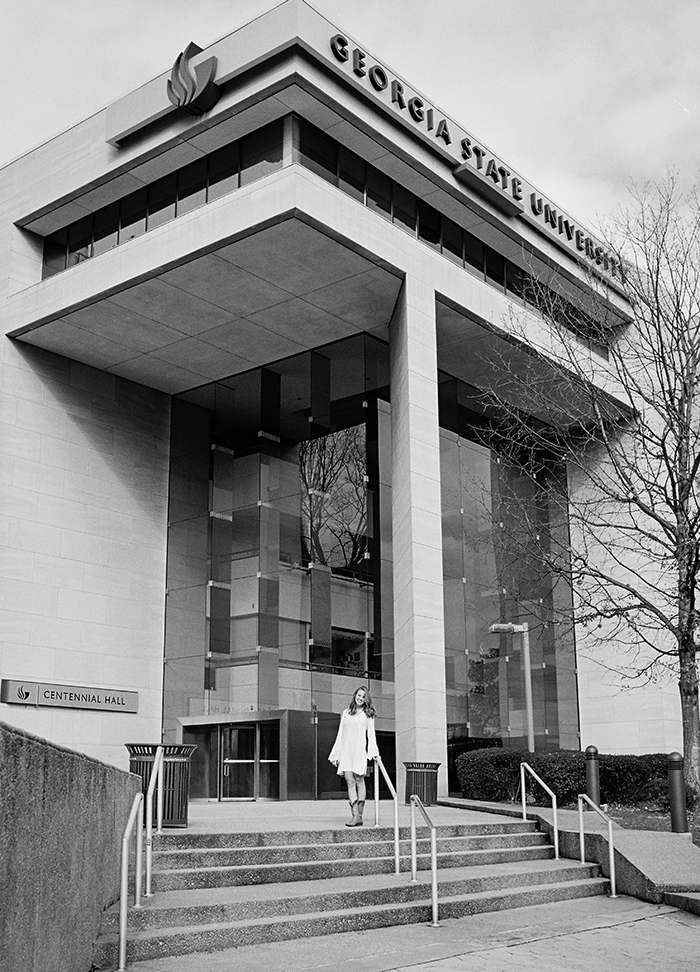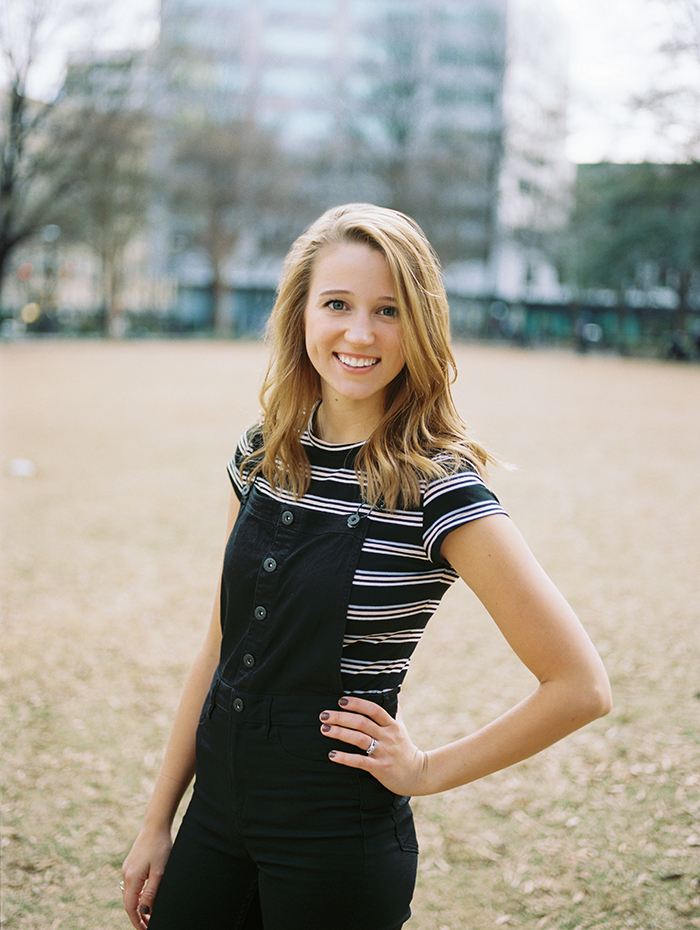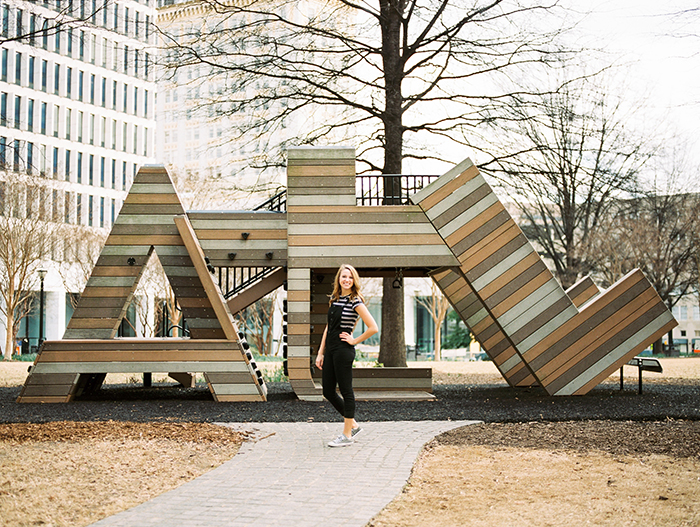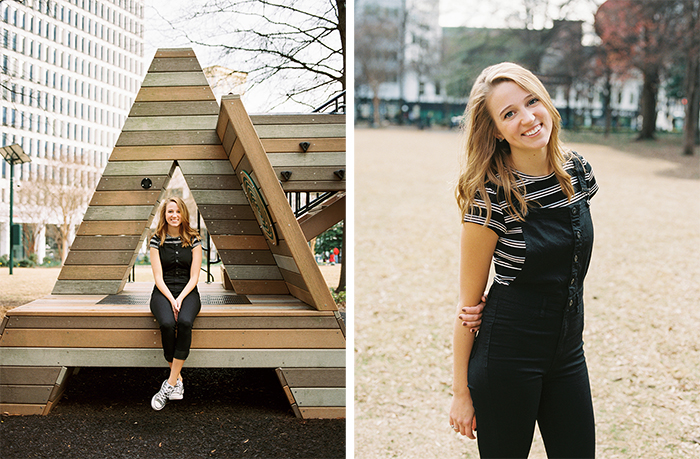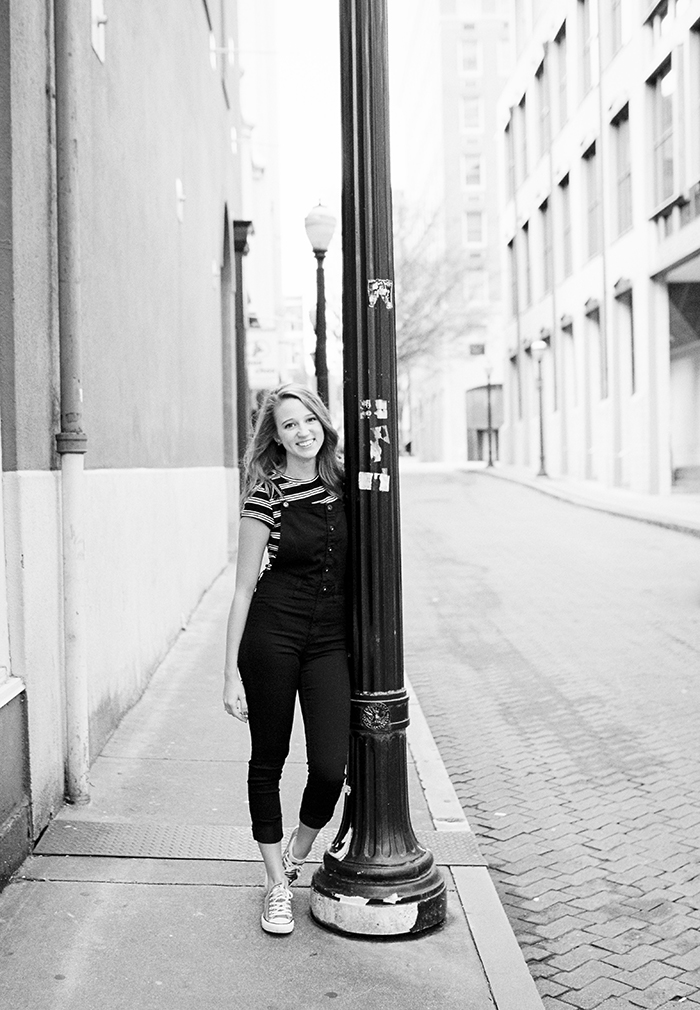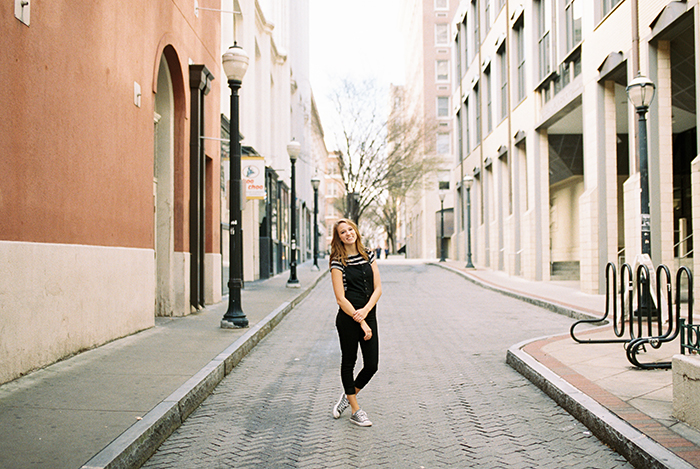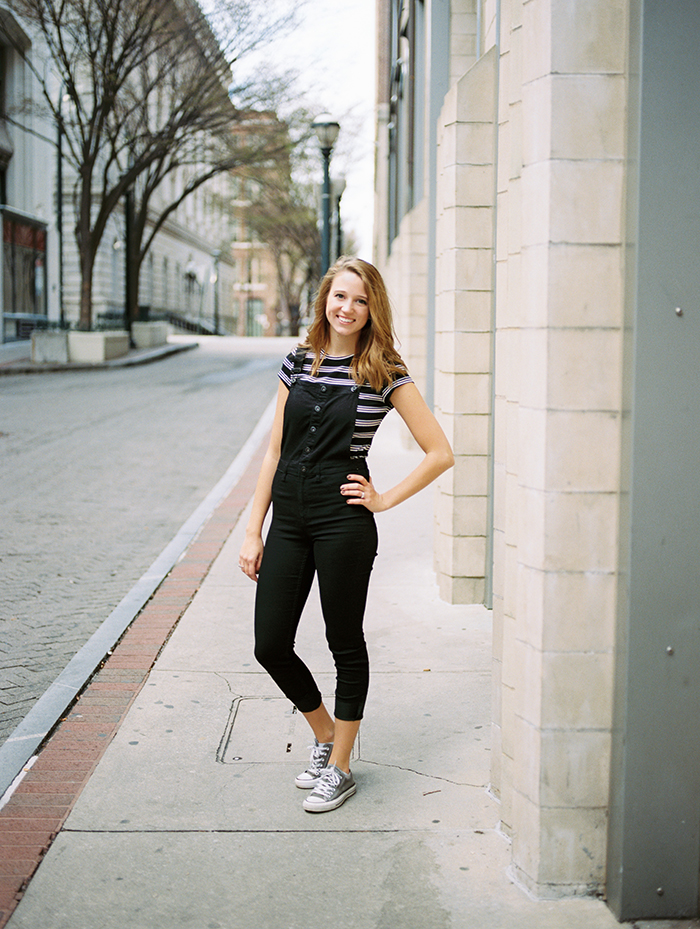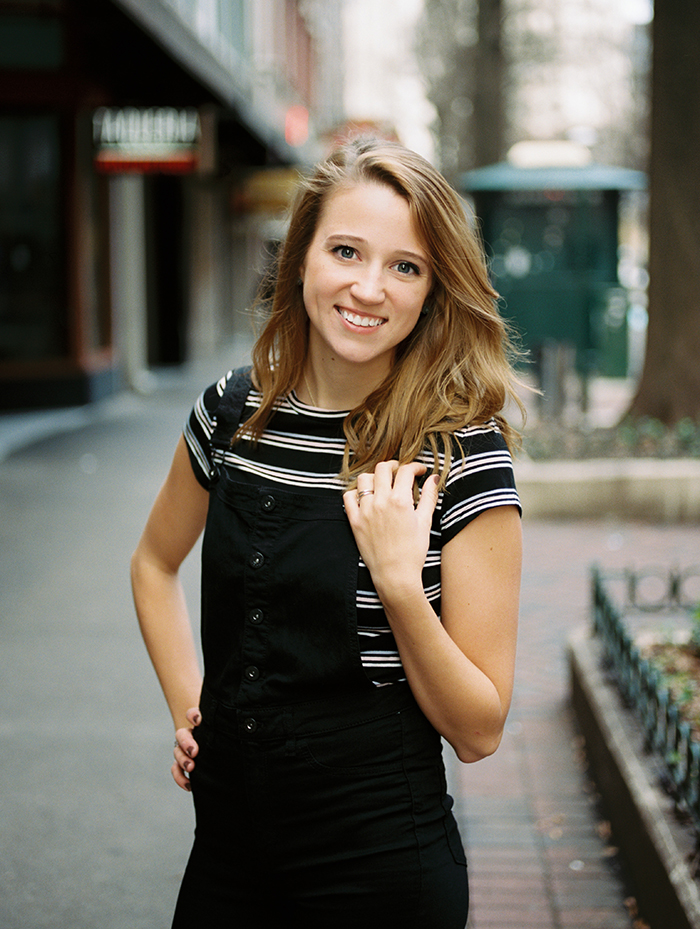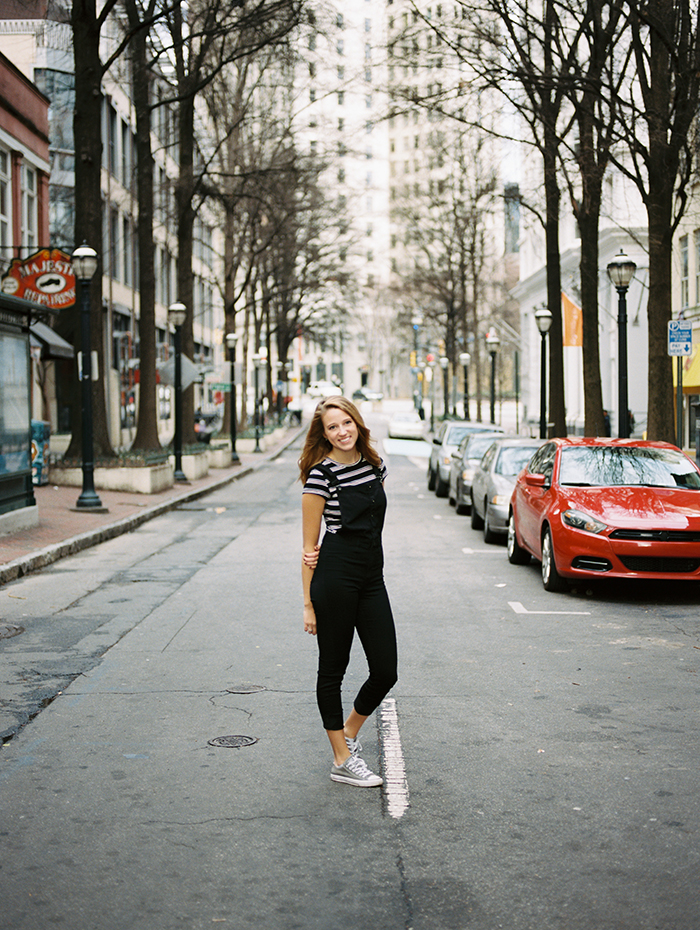 Thanks again for the walk around campus Andrea!  Congratulations on your graduation in May!!
Need some photos of your own?
You can check out some more of our work here and find out more about us here,
but we would love you get to know you! Let's talk.