Banff Destination Wedding : Deanna & Alex : Rocky Mountain Photographer
It's no secret that we love Banff National Park and the Canadian Rockies.  Ever since we went there on our honeymoon, it's been a dream of mine to shoot a wedding there, so you can imagine how excited I was when Deanna contacted me about her Banff destination wedding!  She and her fiancé Alex were planning an intimate ceremony in the Rocky Mountains with their immediate families for the middle of September.  From the first few emails we sent back and forth, I knew this was going to be a really special wedding that we definitely wanted to be able to capture.  Deanna & Alex are both such warm and welcoming people, and their families are the exact same way.  We could tell this wedding was going to be filled with so much joy and love.  Plus Deanna loves film photography – so this was the perfect fit!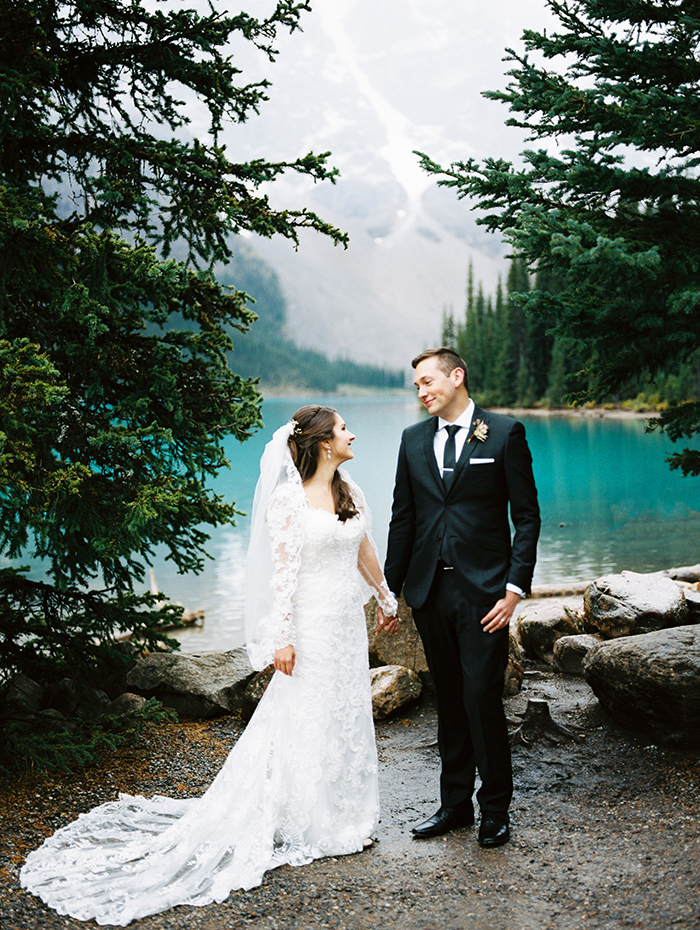 I'm always hoping for a bright and beautiful day for our couples, especially when the landscape is such an important part of things.  The whole time leading up to things I had in my mind visions of the majestic Rockies frame by those brilliant blue Alberta skies.  September in Banff is usually pretty warm and sunny during the day – like these photos below.  That's exactly how it was right up until the week of the wedding when a massive cold front came in and brought rain and even some snow with it.  The weather in the mountains can keep you on your toes for sure.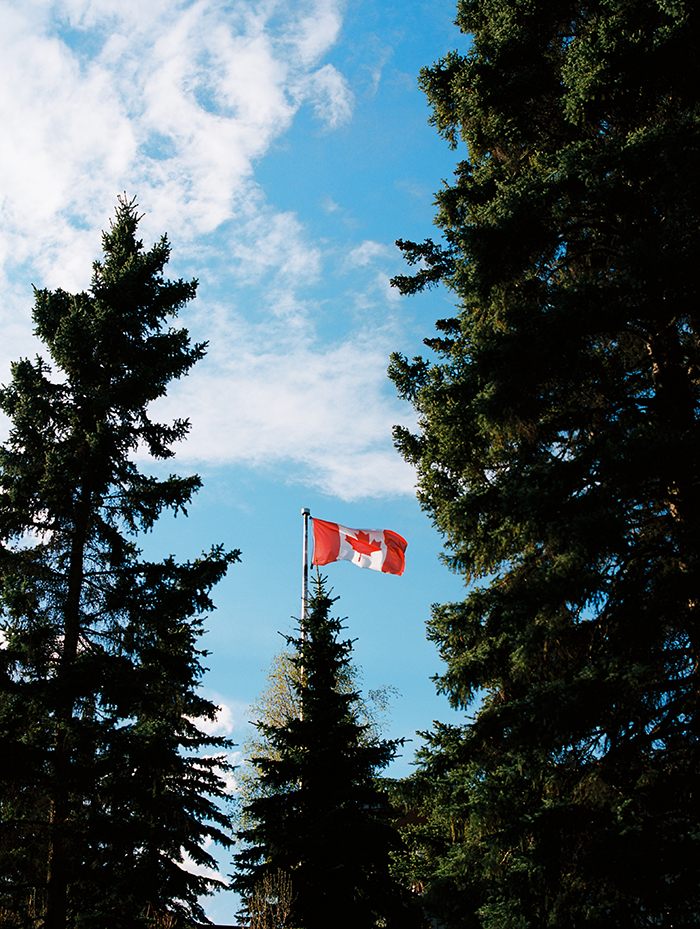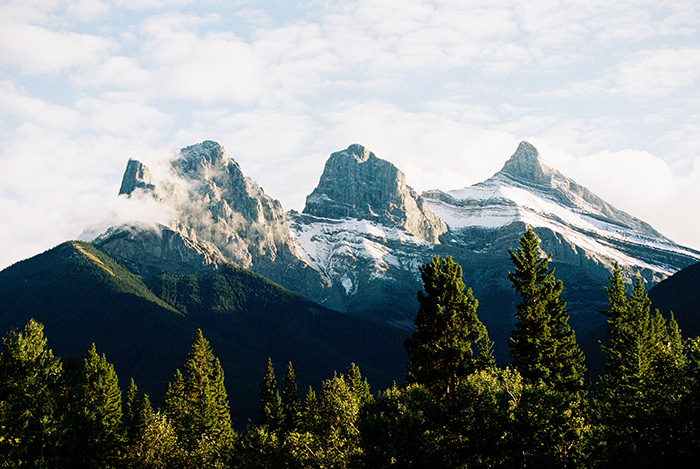 Deanna & Alex had been planning an outdoor ceremony but had to make the call to move things inside.  Katie at Rocky Mount Weddings was all over it and moved the ceremony into a beautiful space at the Fenlands Banff Recreation Centre, and things went off without a hitch.  I'm so glad they had an awesome planner to work with!
It turned out that the rain was a huge blessing.  There had been forest fires burning in parts of Alberta and British Columbia for weeks, and the smoke blowing in had gotten so bad that you could barely see the mountains.  That rain that I had been dreading actually cleared things out and allowed us to have some amazing views!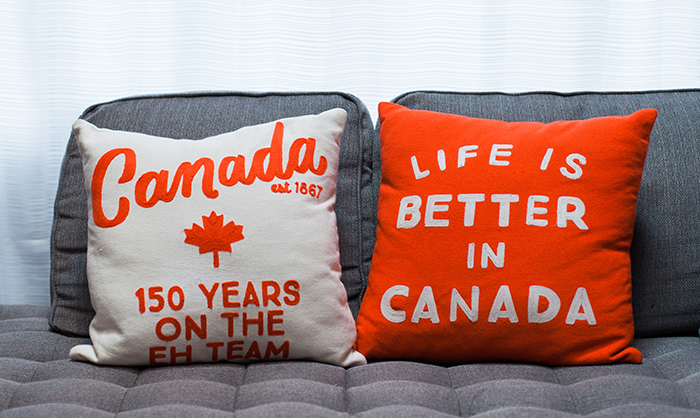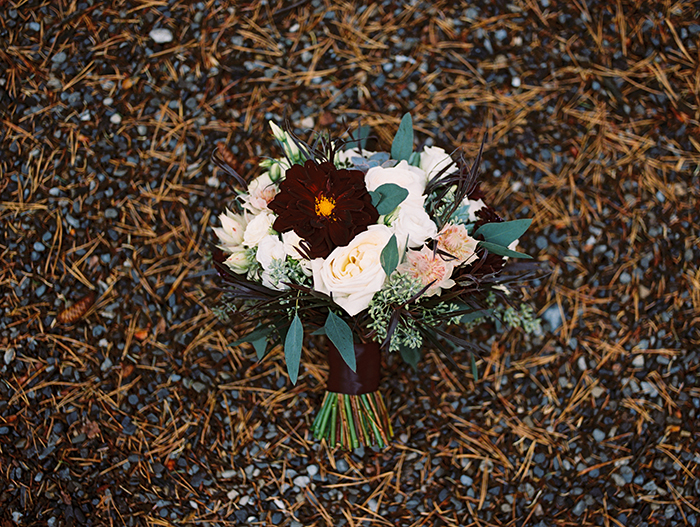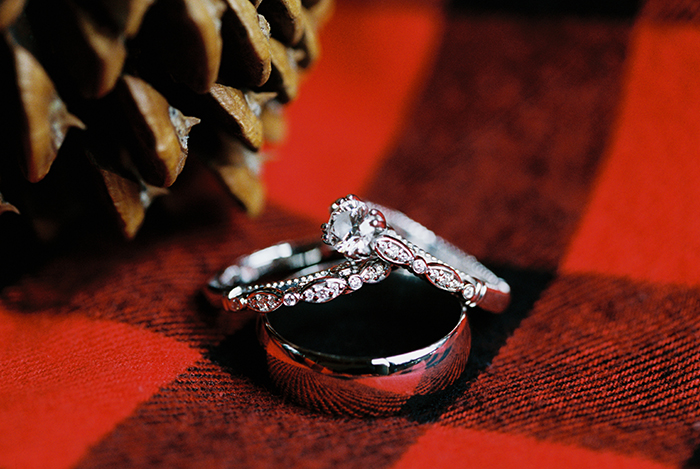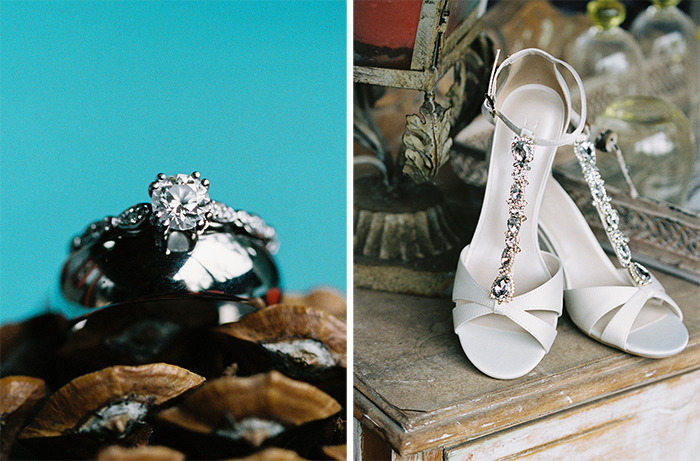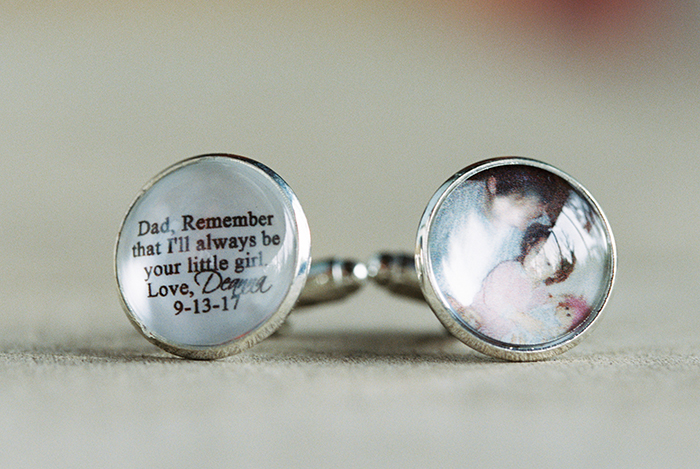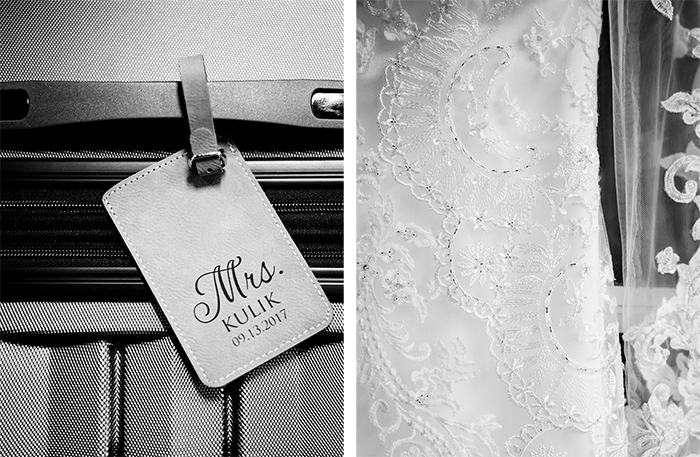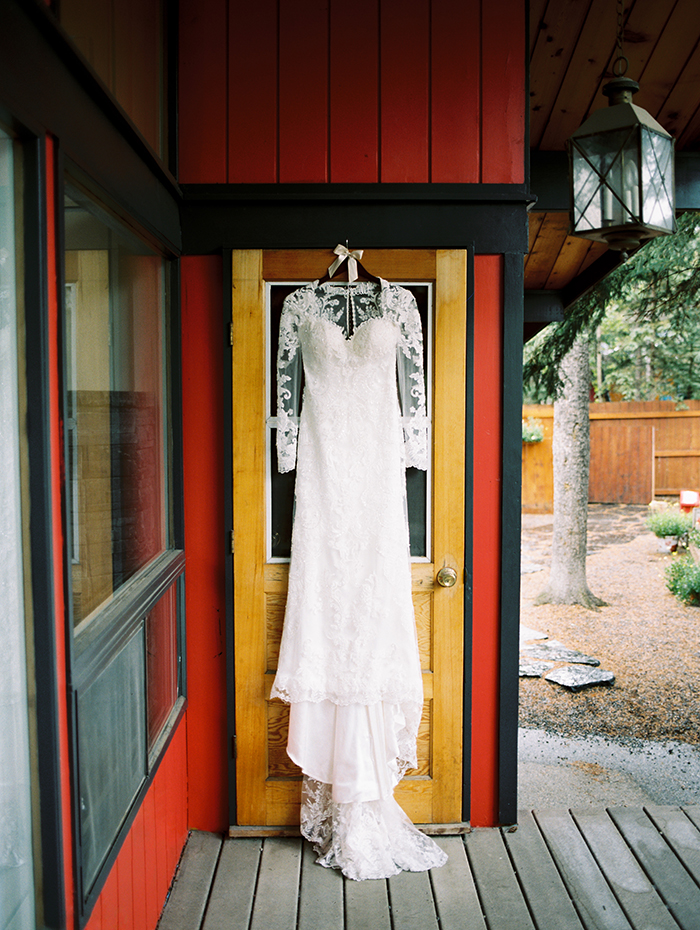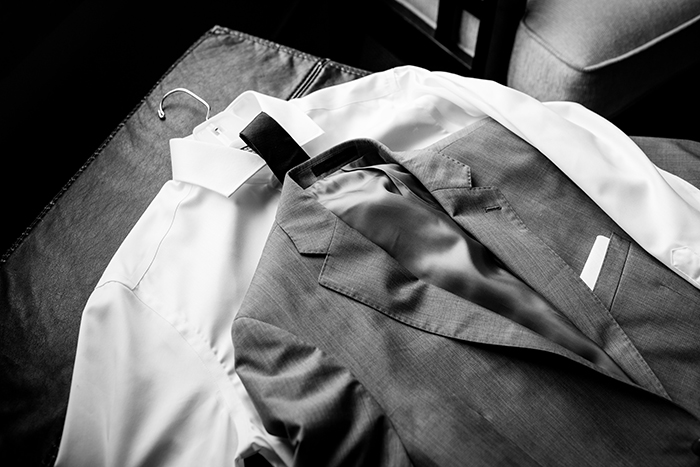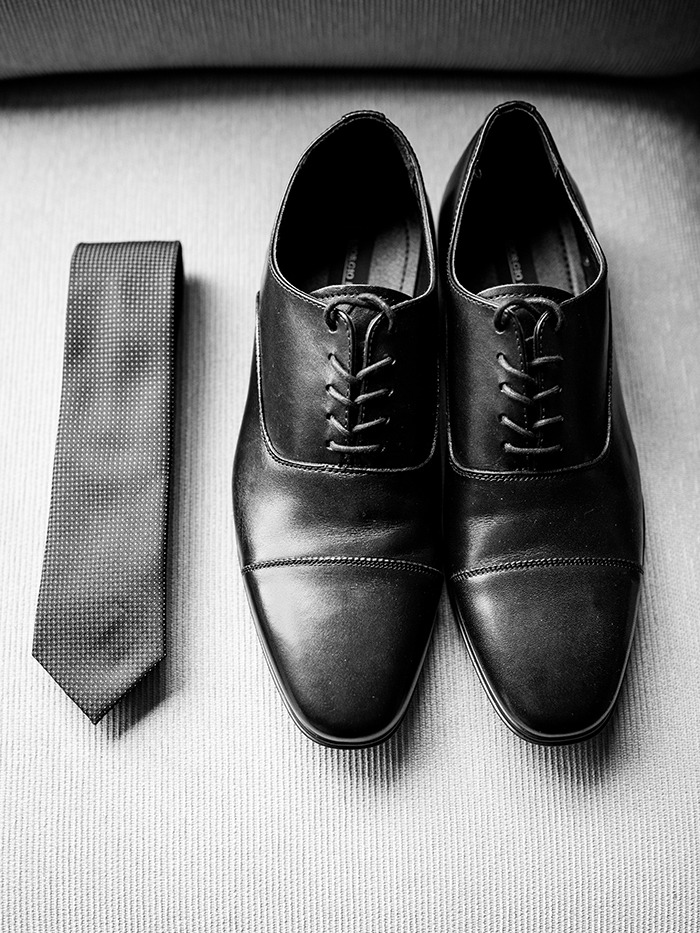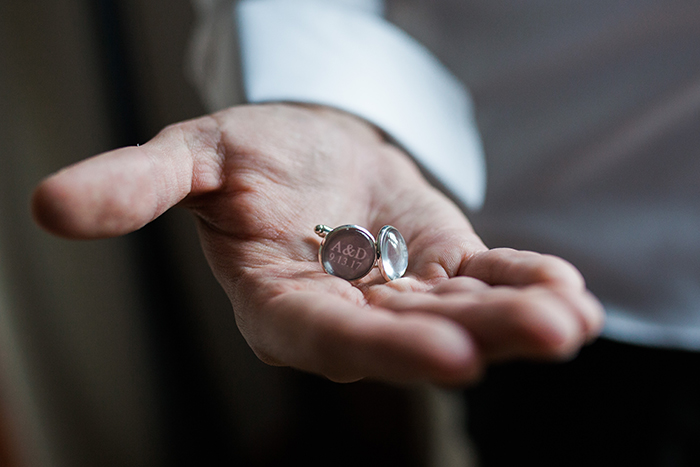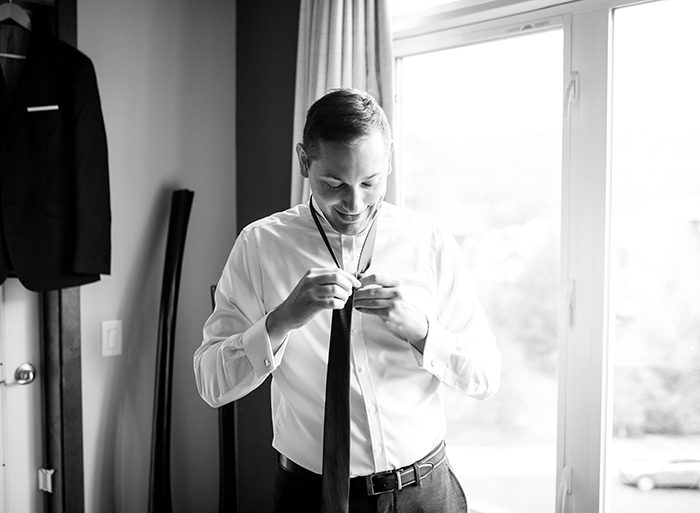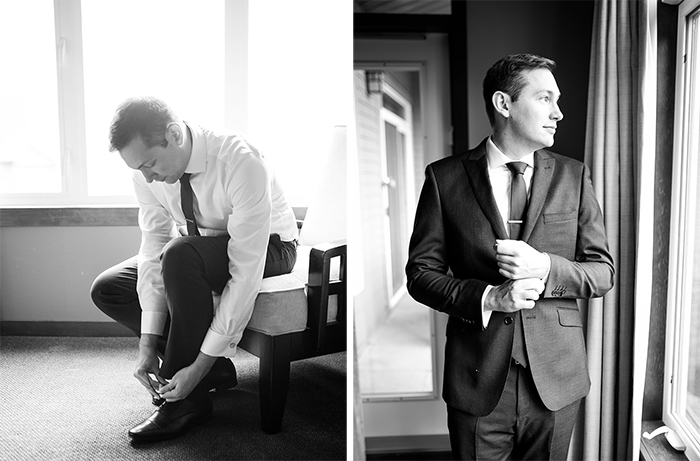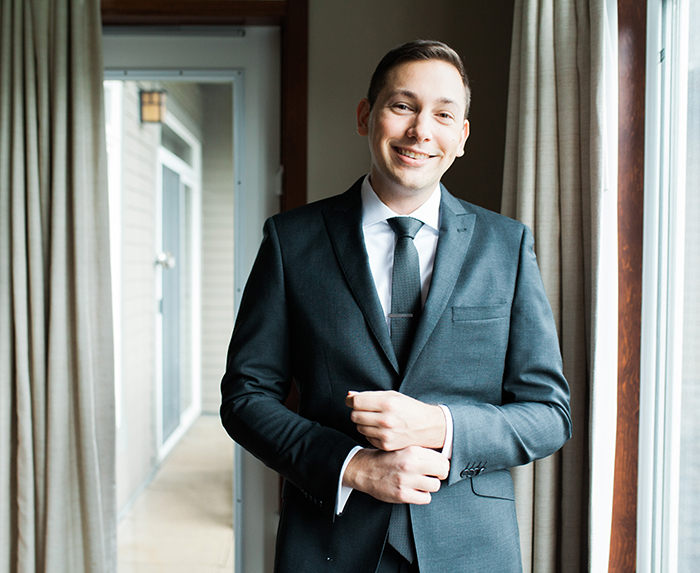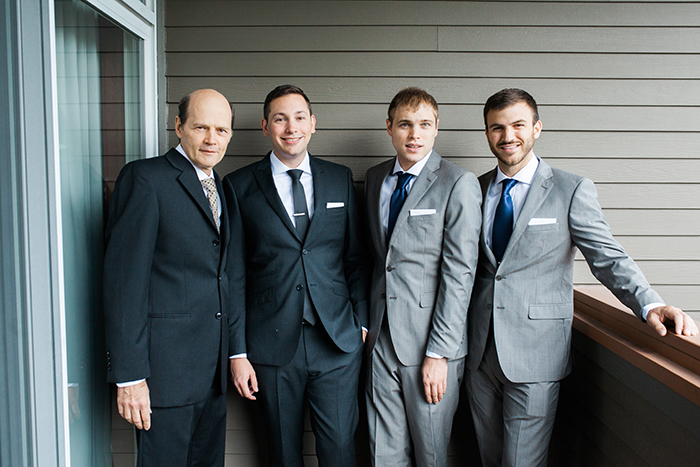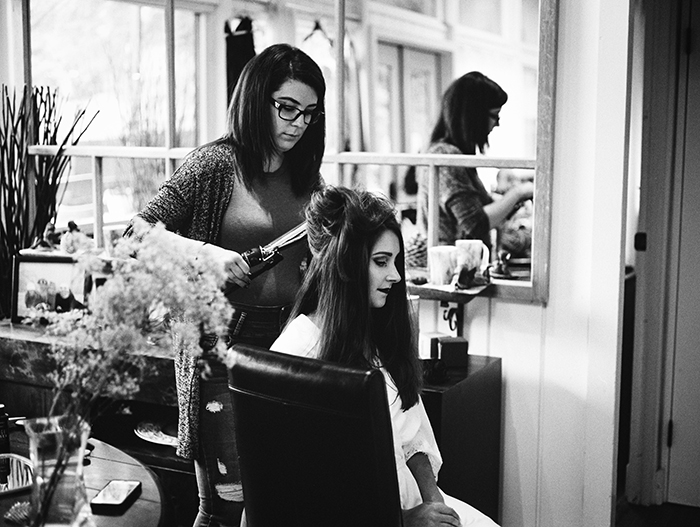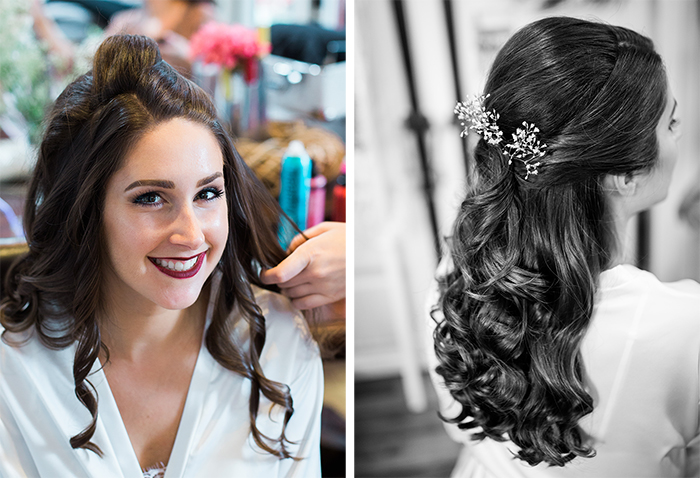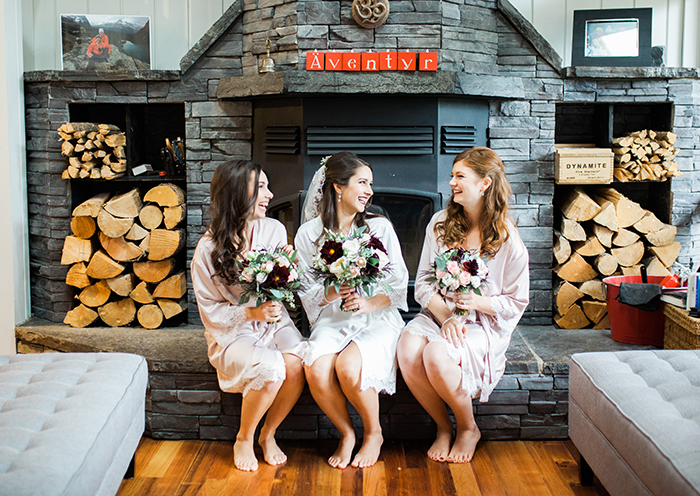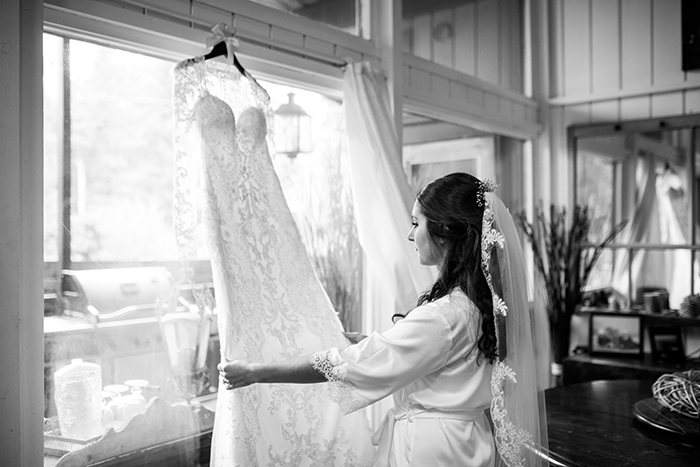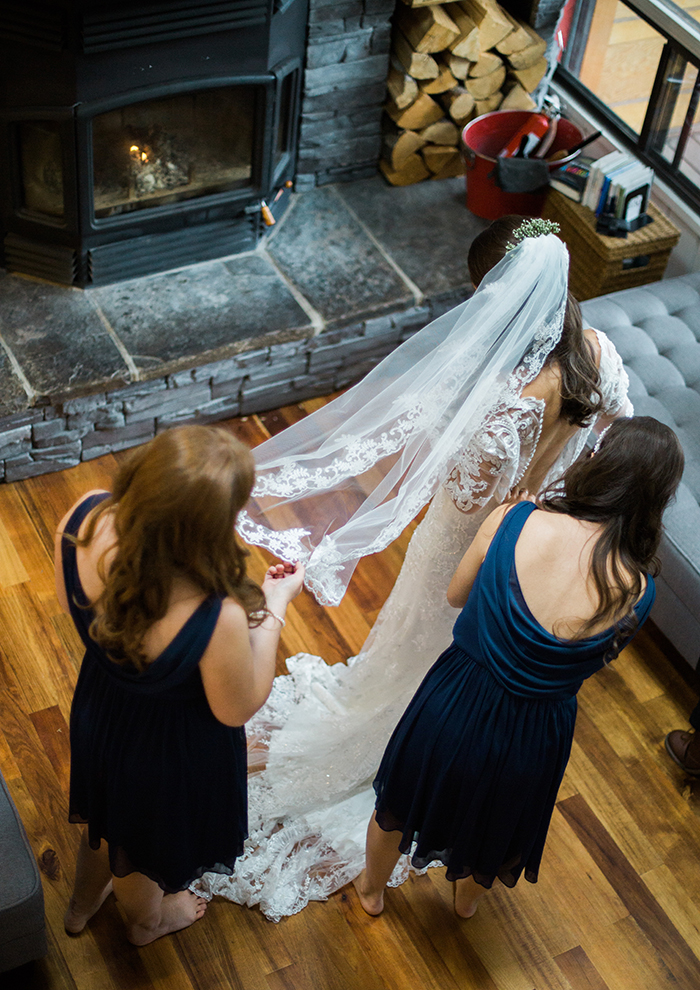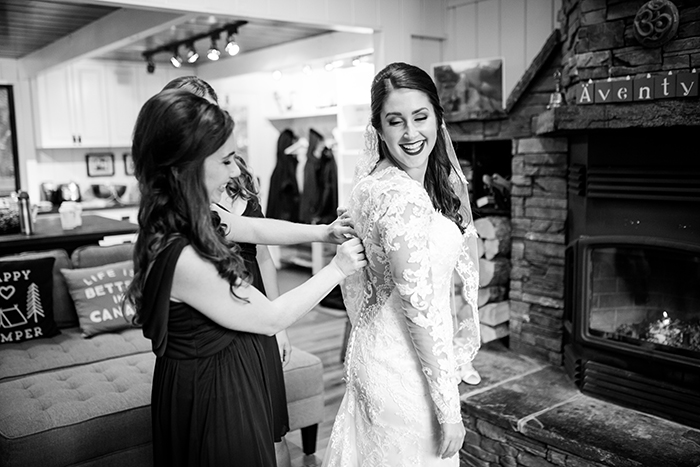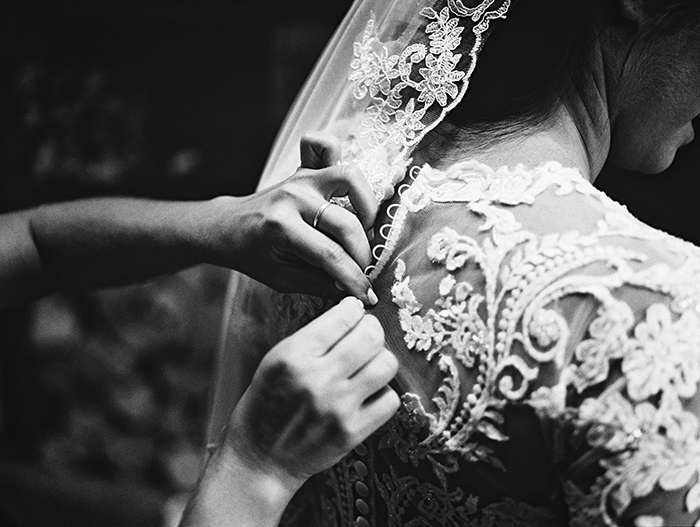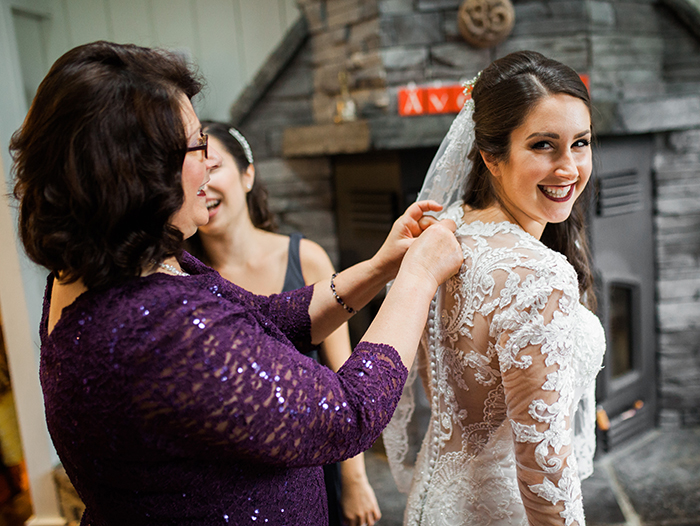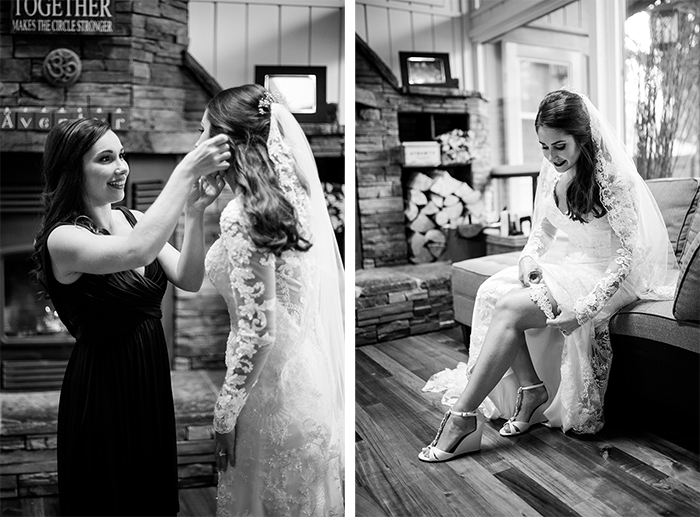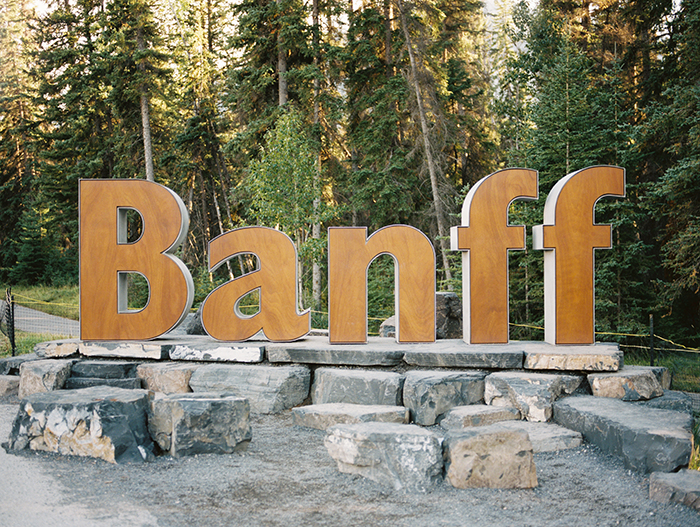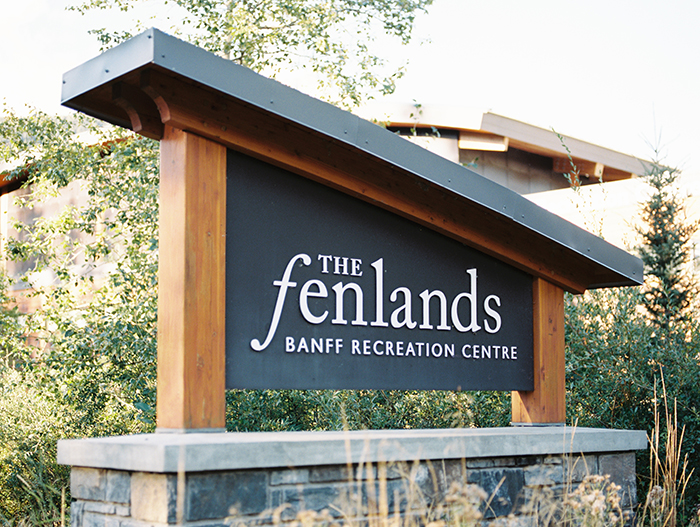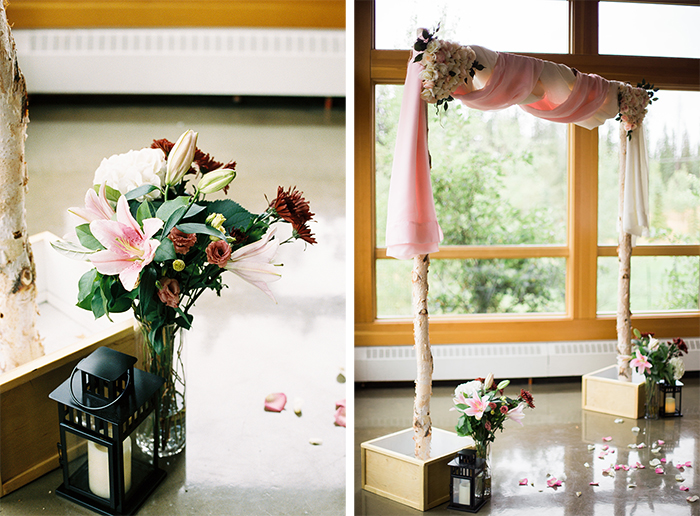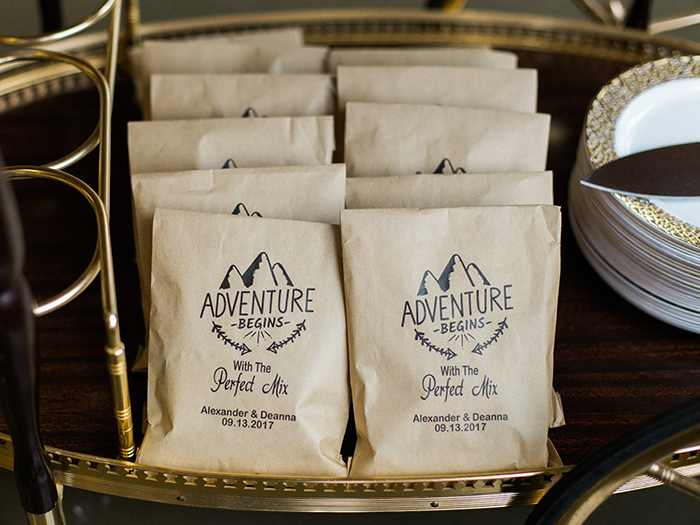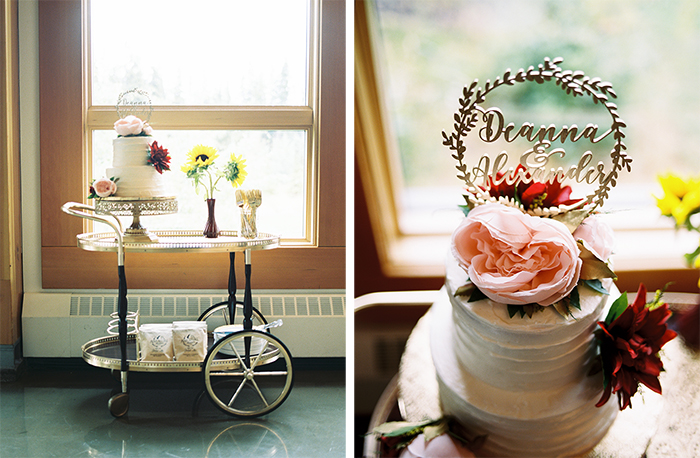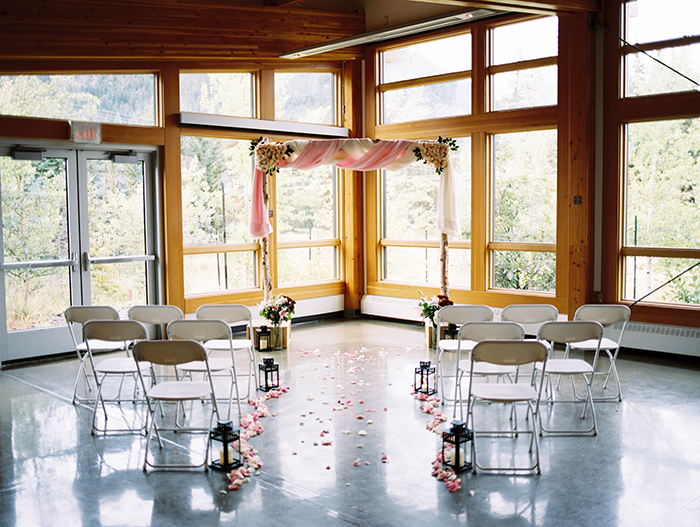 Katie from Rocky Mountain Weddings did such an incredible job of staging things at the centre, and all that window light made for the perfect ceremony site!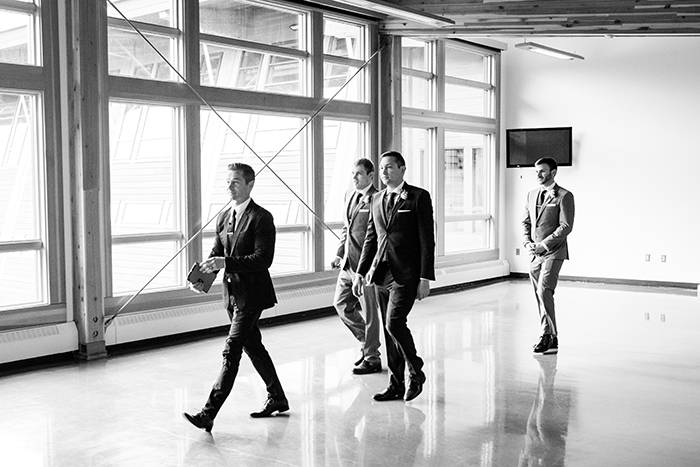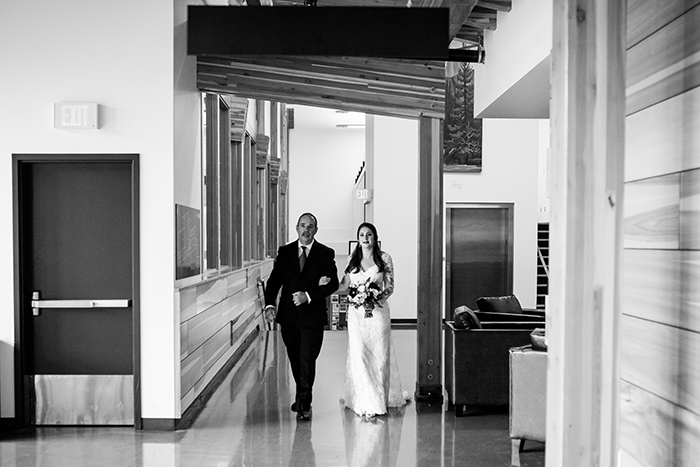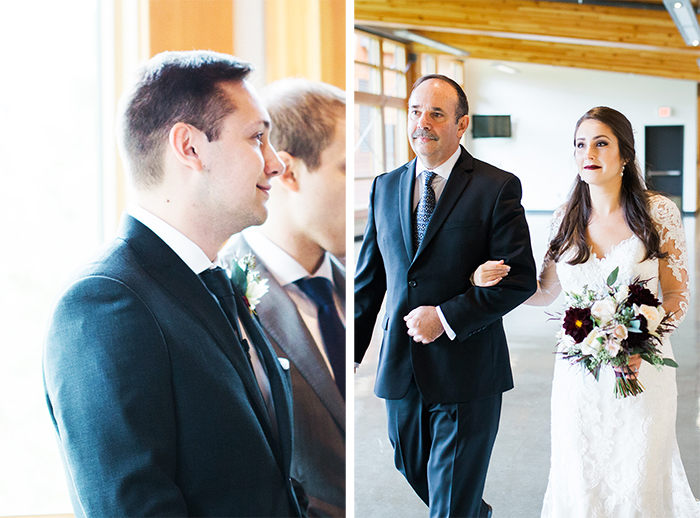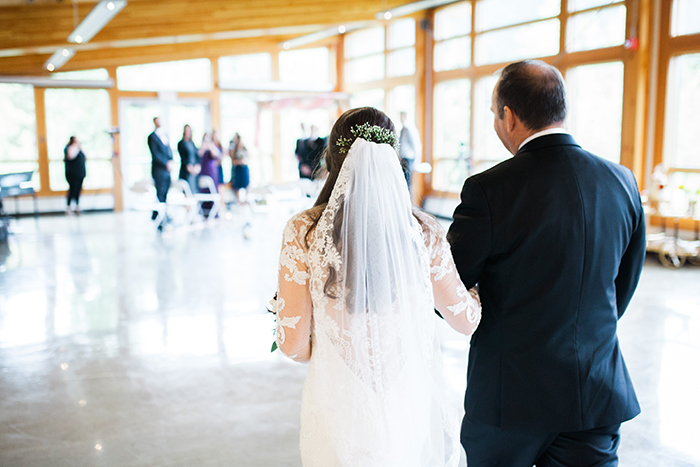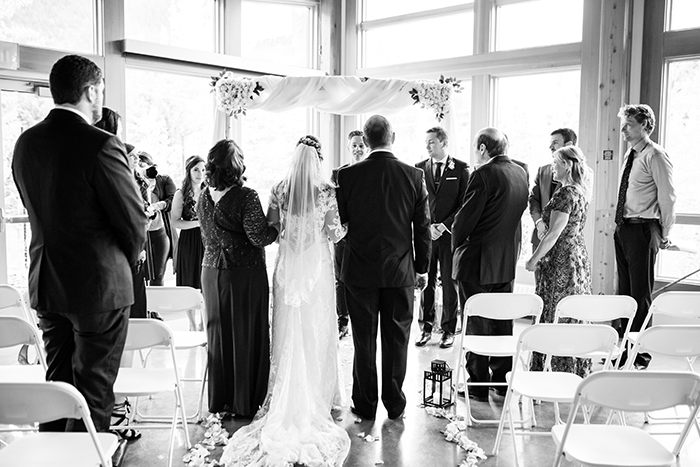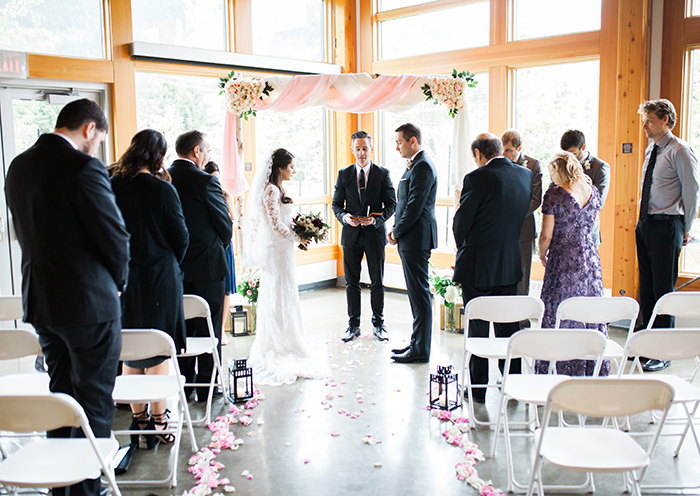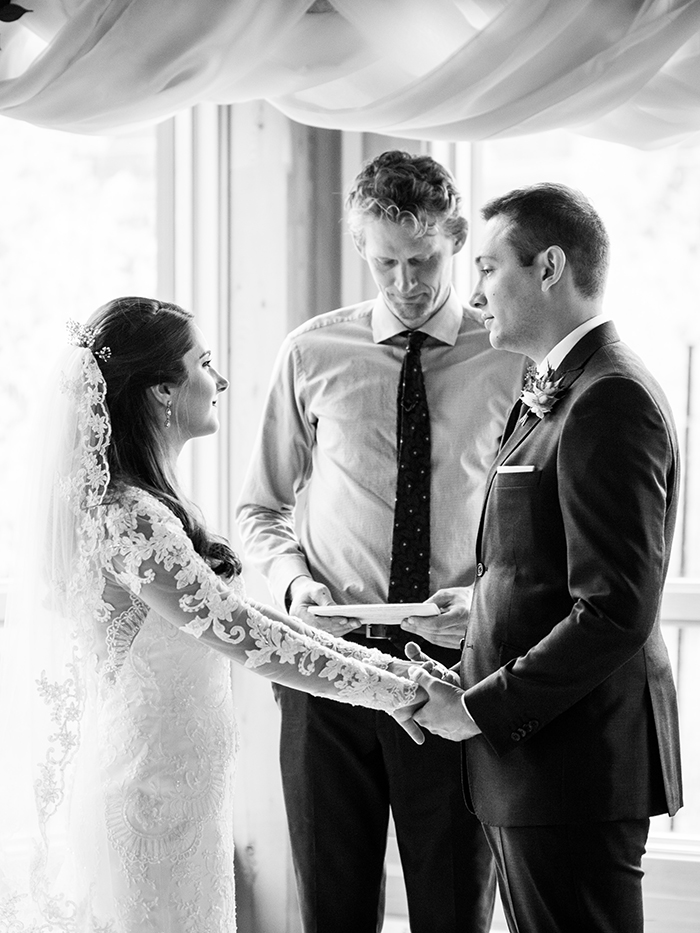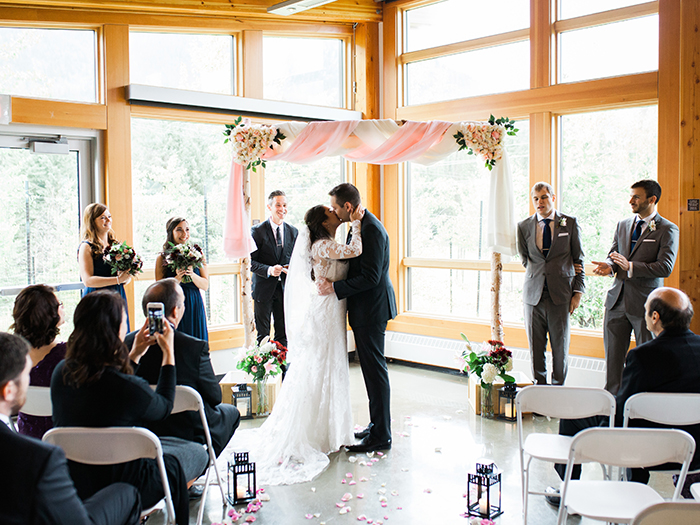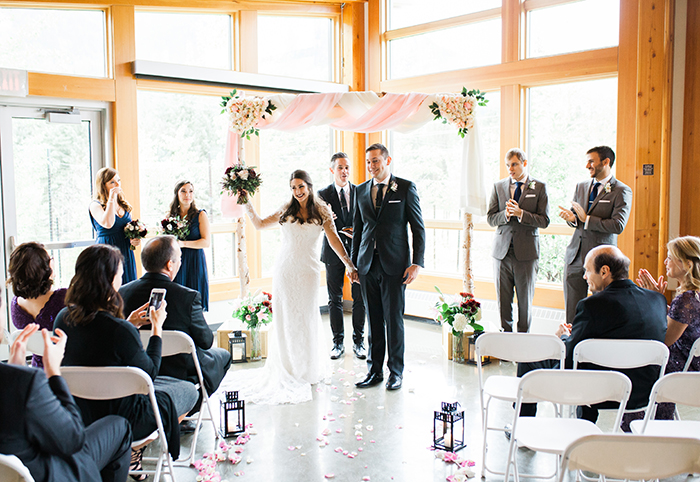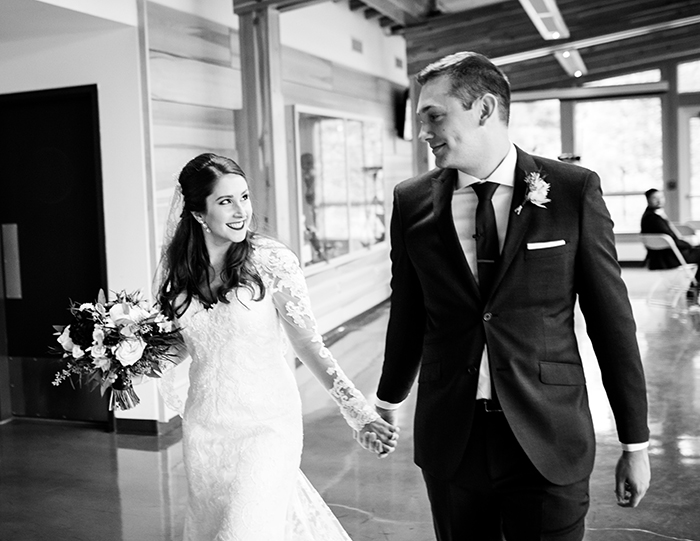 Things cleared up outside just in time for us to do some family and wedding party photos.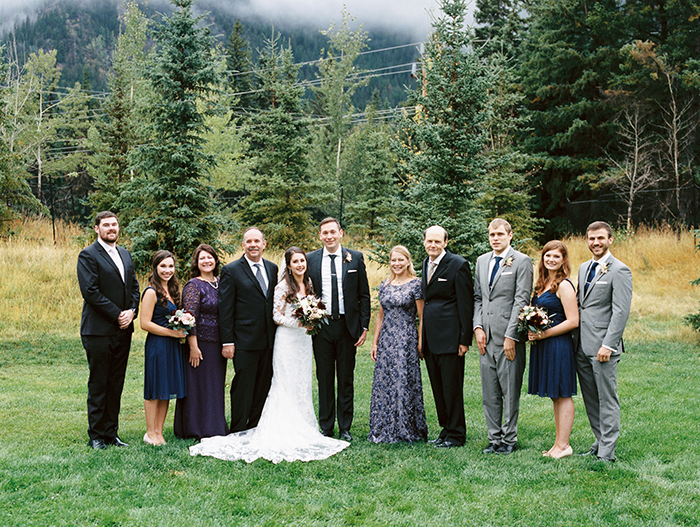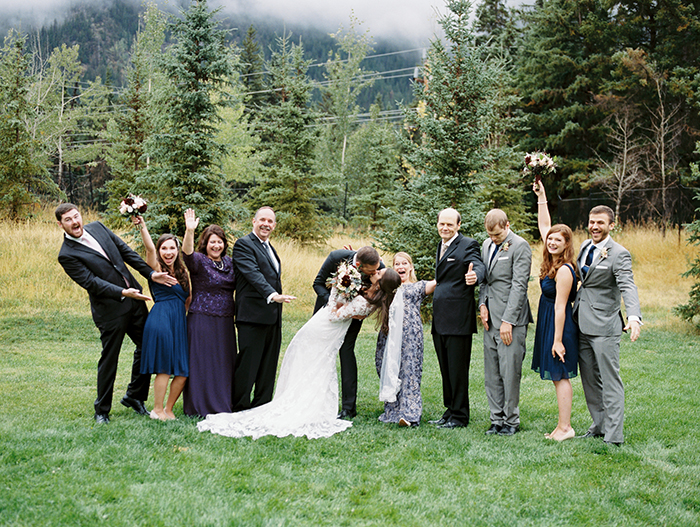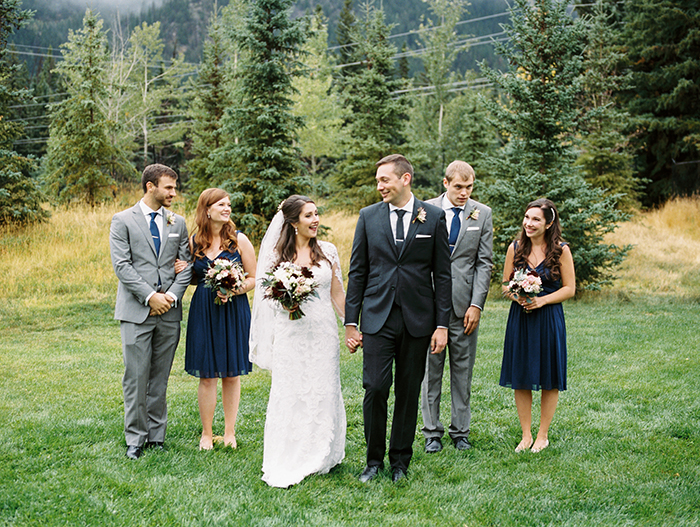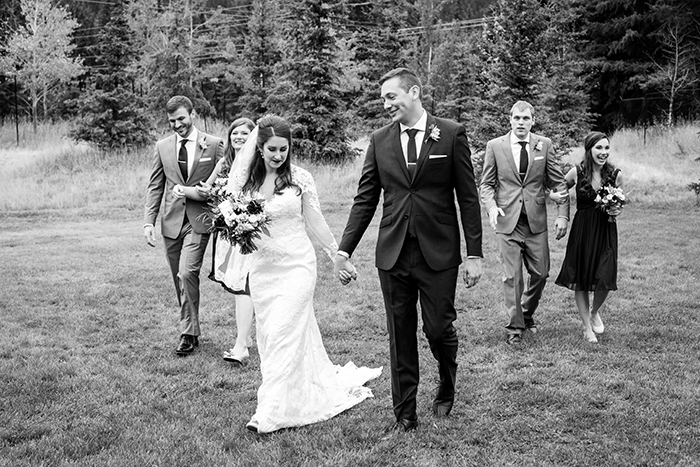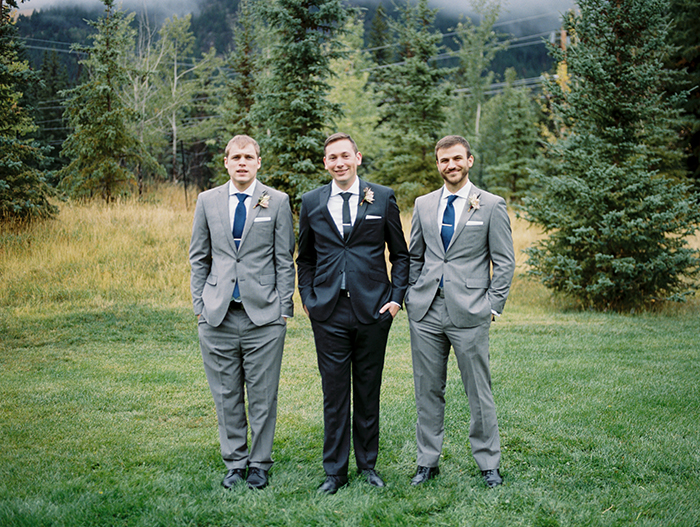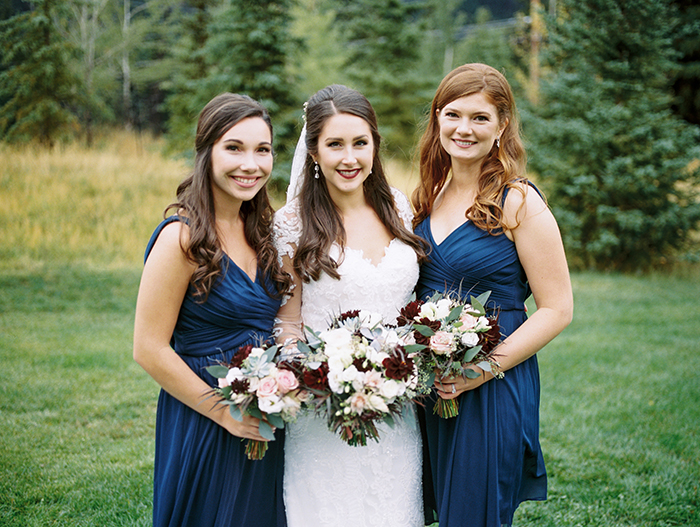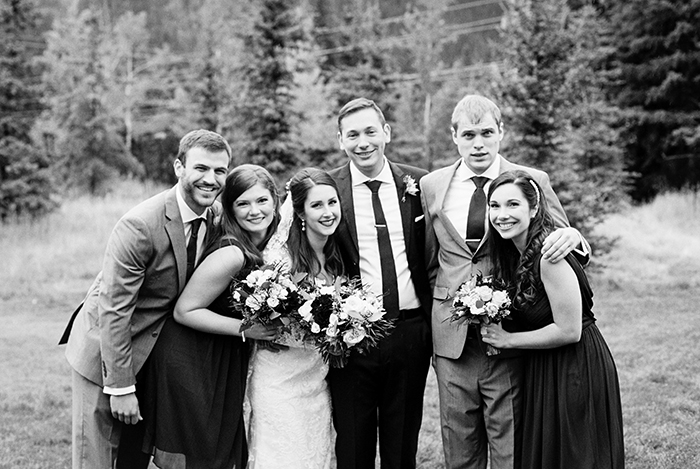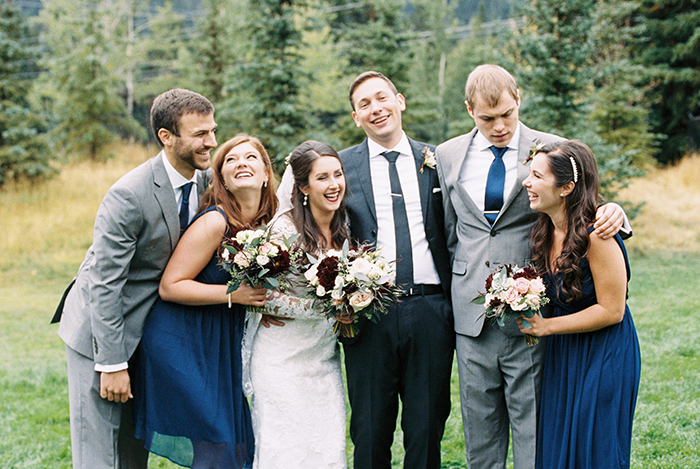 After that we headed off to Moraine Lake for some portraits of the newlyweds.  The weather was looking perfect to get out and shoot, but by the time we had made the drive all the way up to the lake, the rain started again and the temperature dropped down to just above freezing.
I had talked with Deanna & Alex before and they were up for it rain or no rain.  We started to get things together and grab all the umbrellas when I realized I had left my coat back at the ceremony site almost an hour away, and it was seriously cold out.  I'm going to be honest, I freaked out a little bit.  I told Amanda I wanted to take a quick walk down to the lake and figure out what to do.  She followed me down there, hugged me, and started praying that my coat would somehow show up.  As we were walking back to the car to get our gear, Deanna & Alex drove up.  It turned out that I had left my wallet in my coat so her dad grabbed in for me and had it in the next car!  I seriously can't believe how much God showed up time and time again here.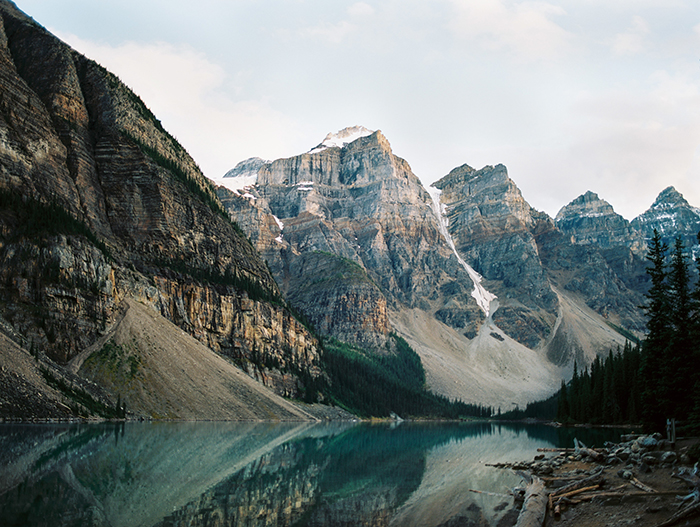 Moraine Lake is one of the most visited spots in Banff and is almost always packed full of people, but once again the rain was on our side.  The crowds cleared out as we were walking back down giving us the perfect view.  Then, just as we were about to start taking photos – the rain stopped, and held off for the rest of the time we were there!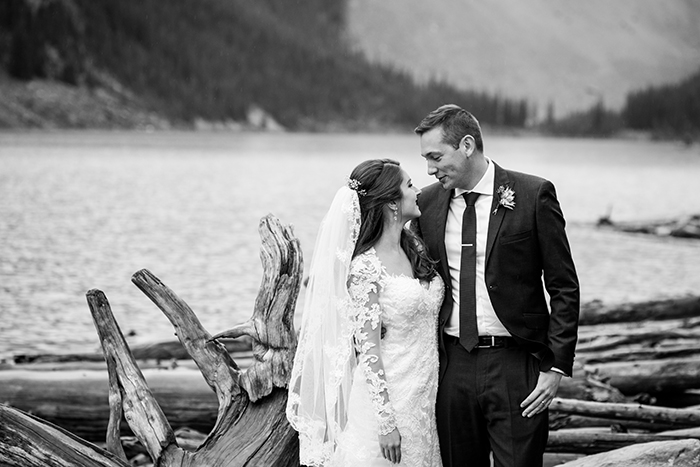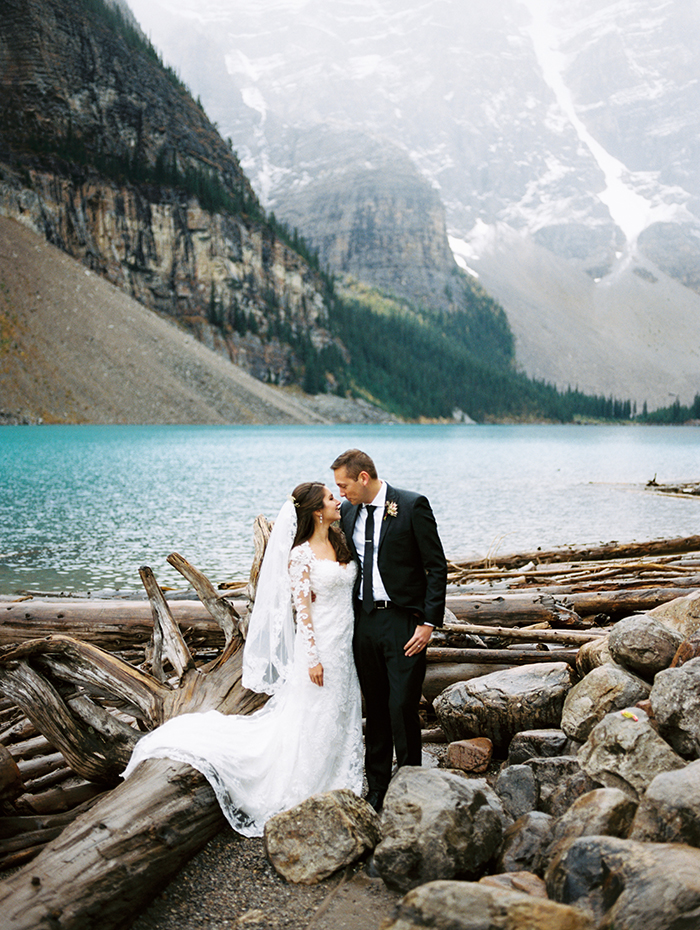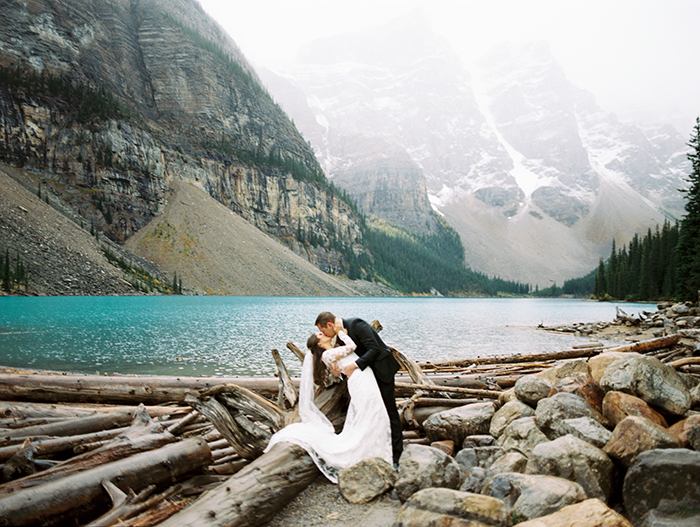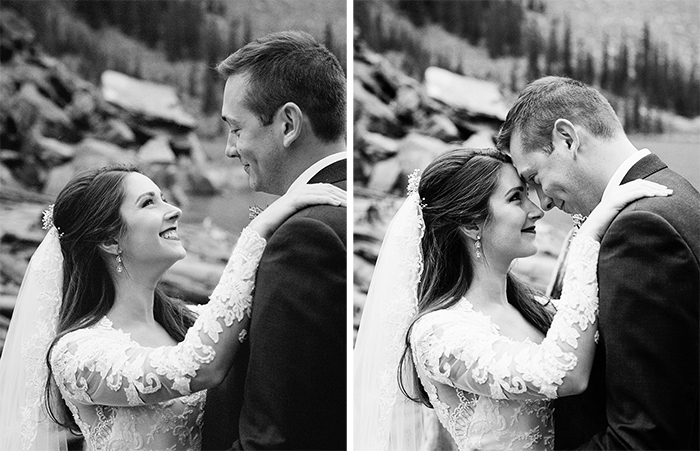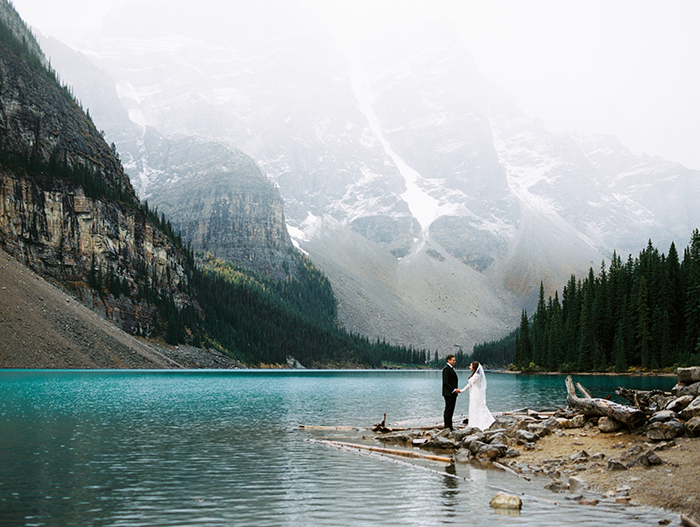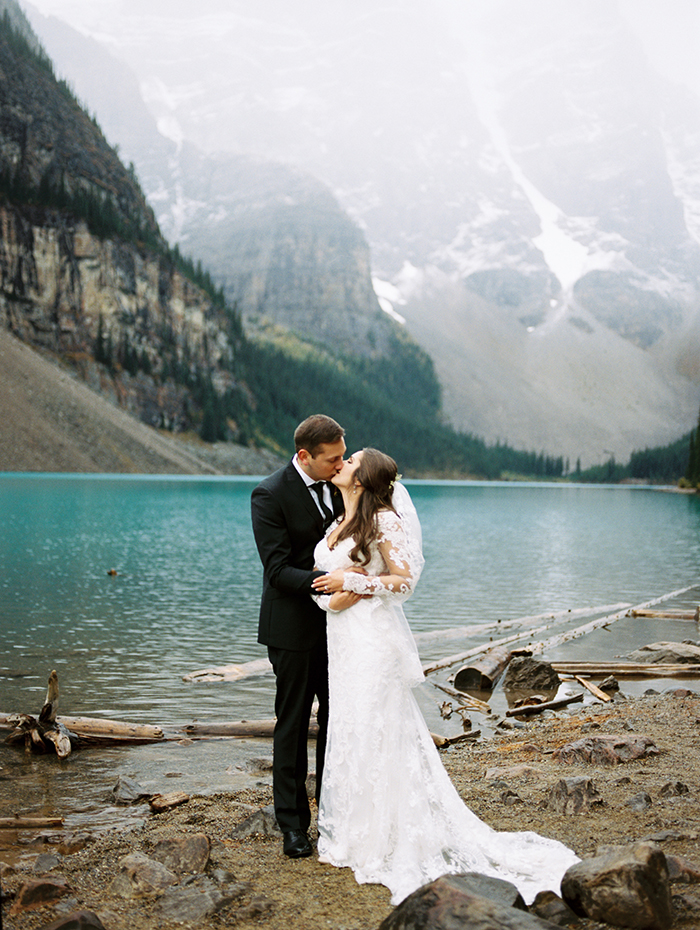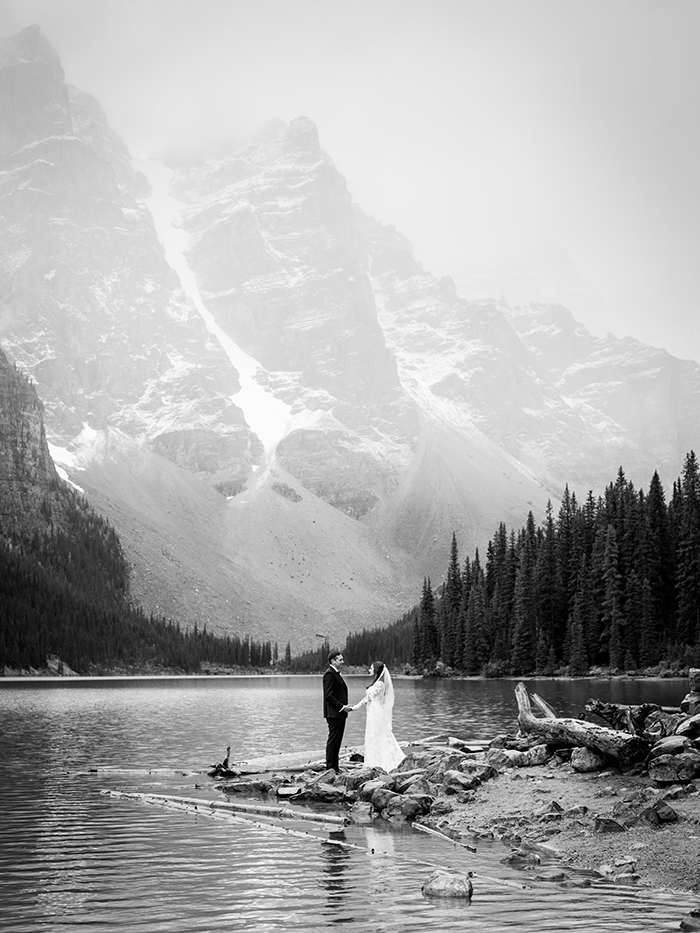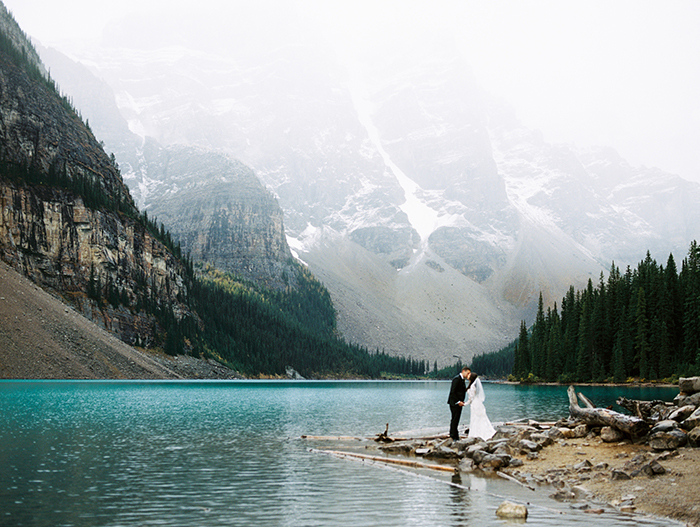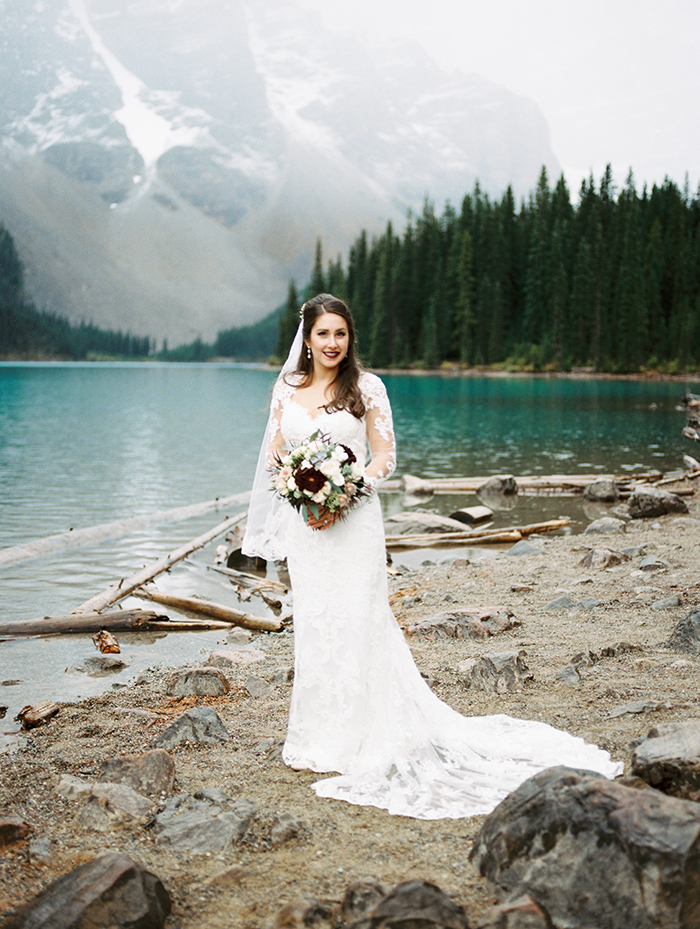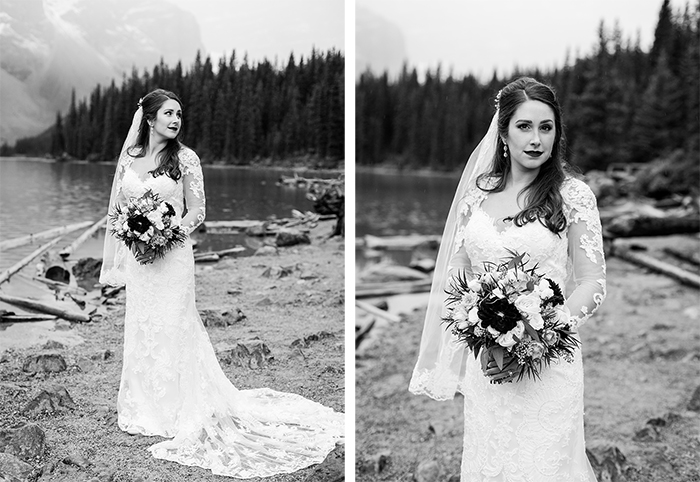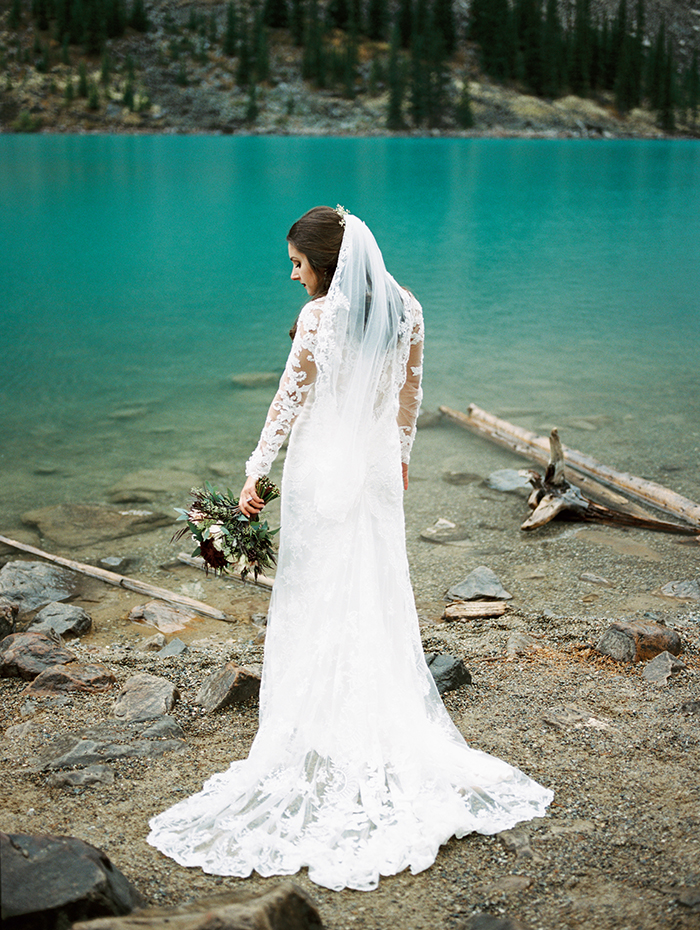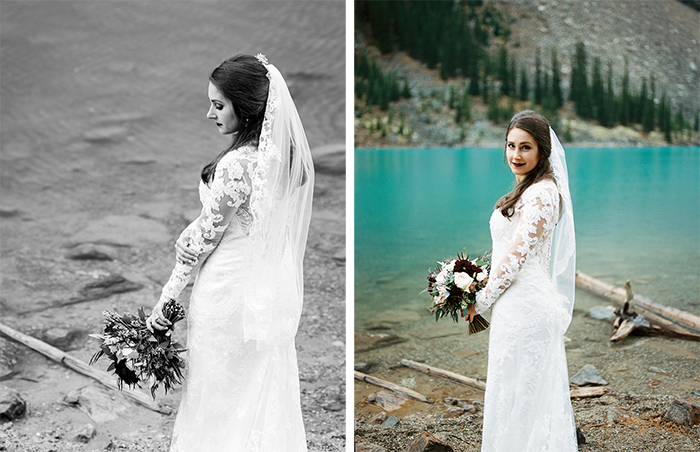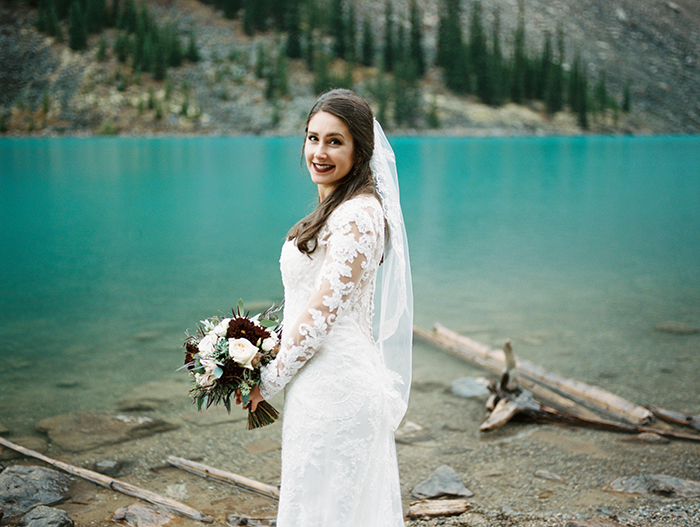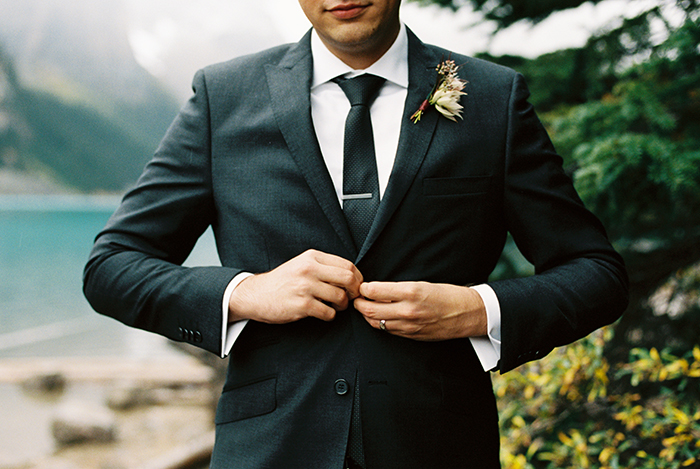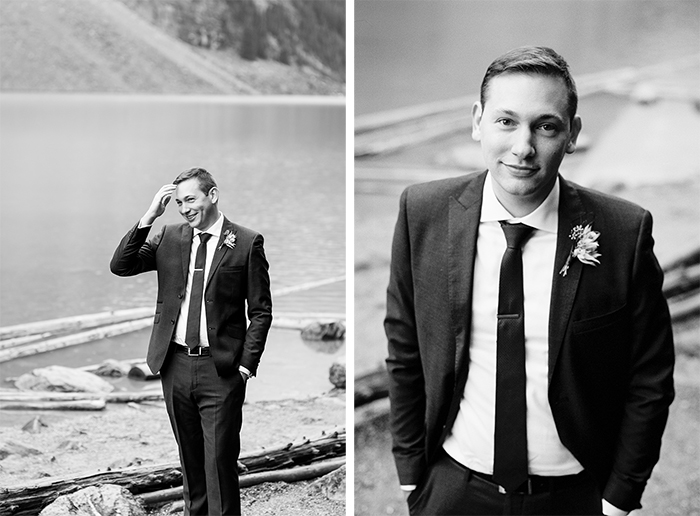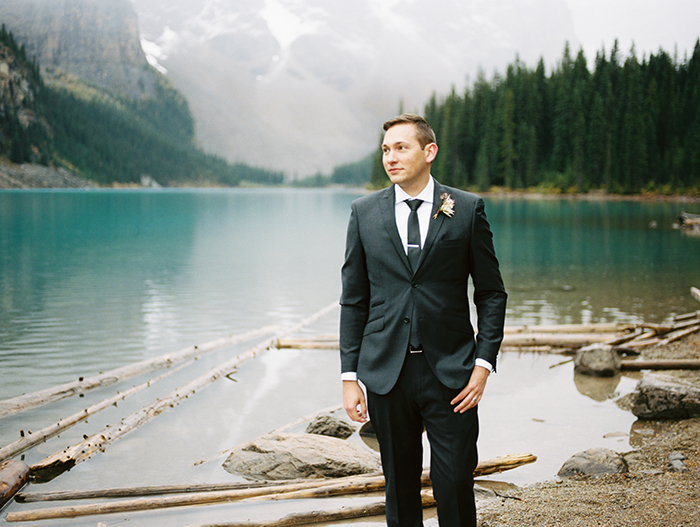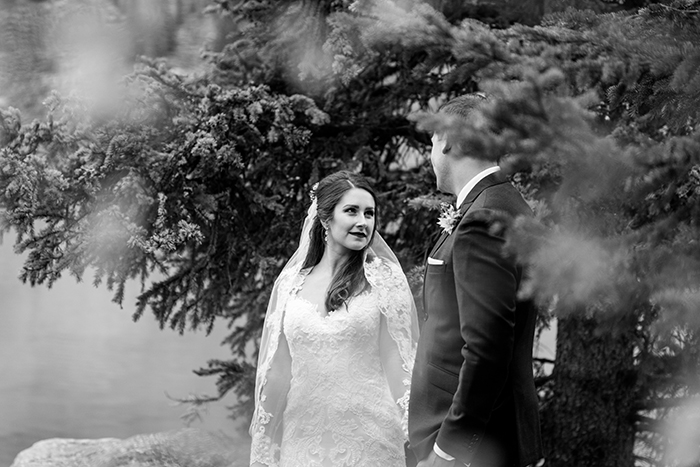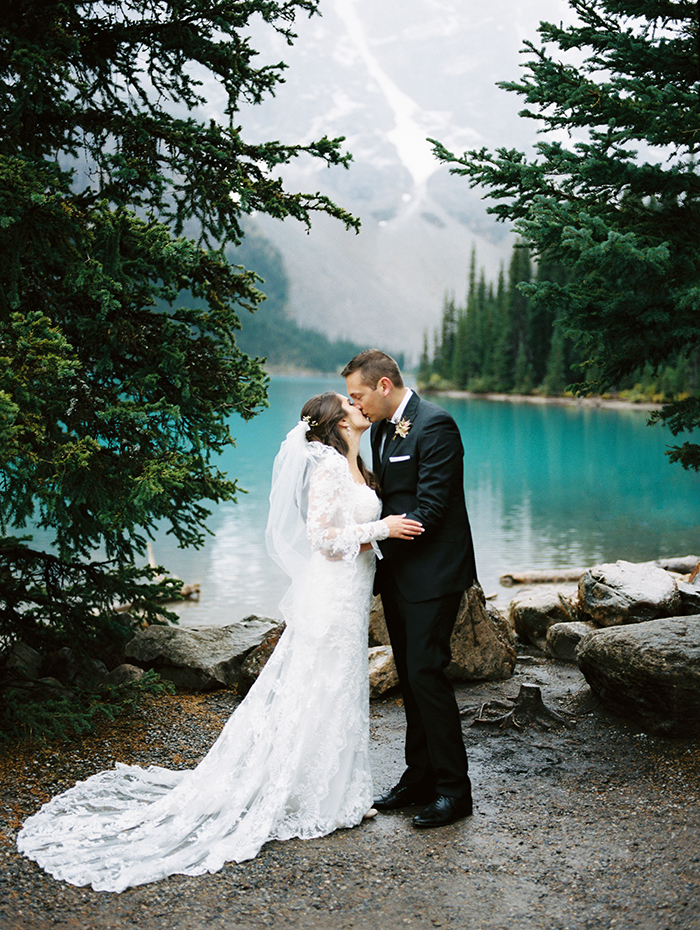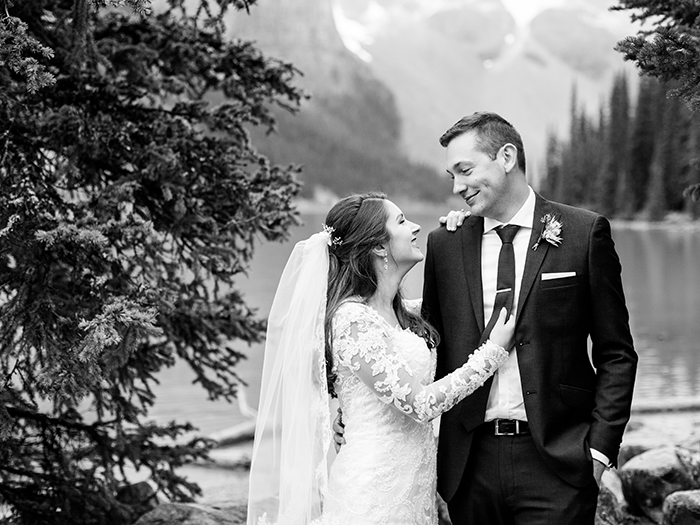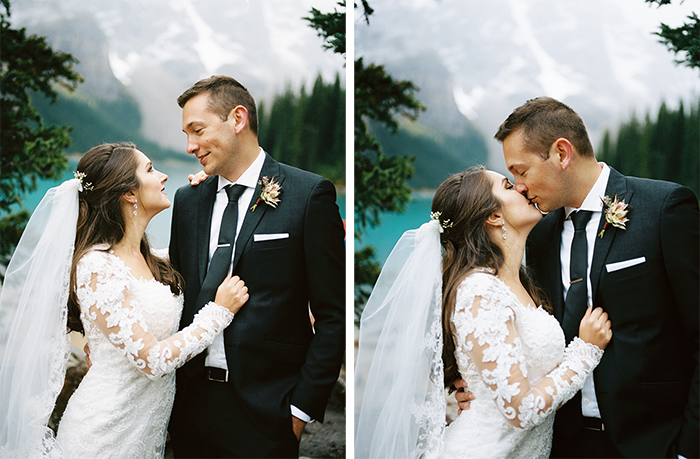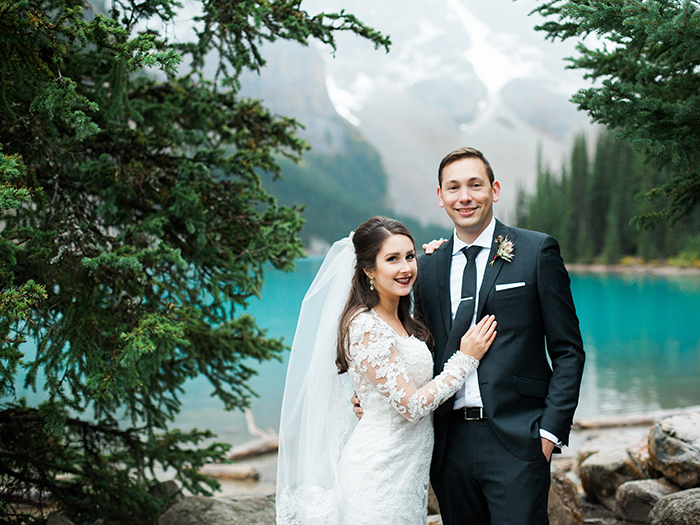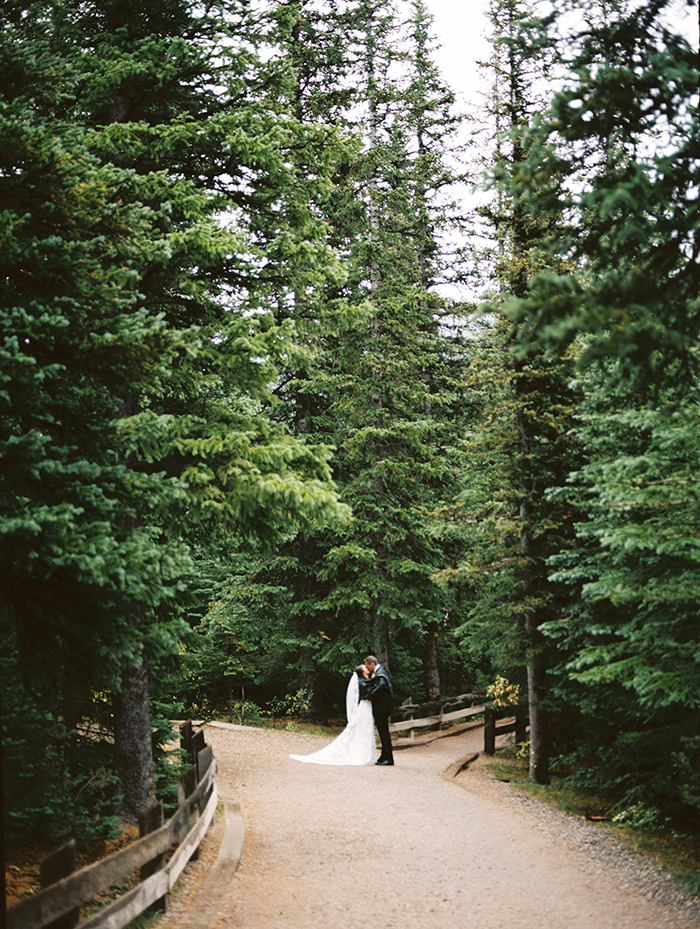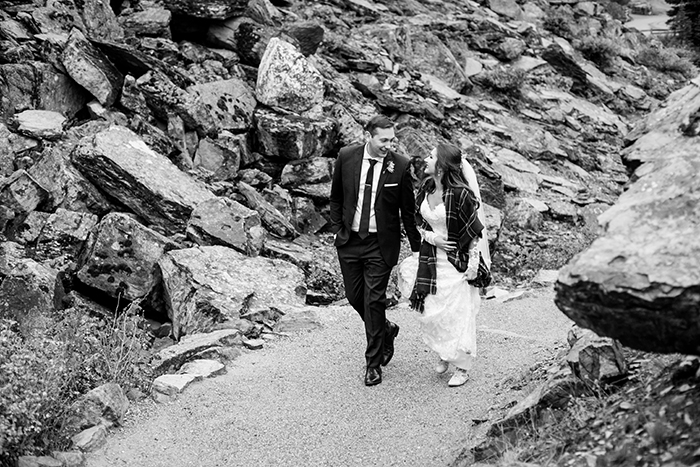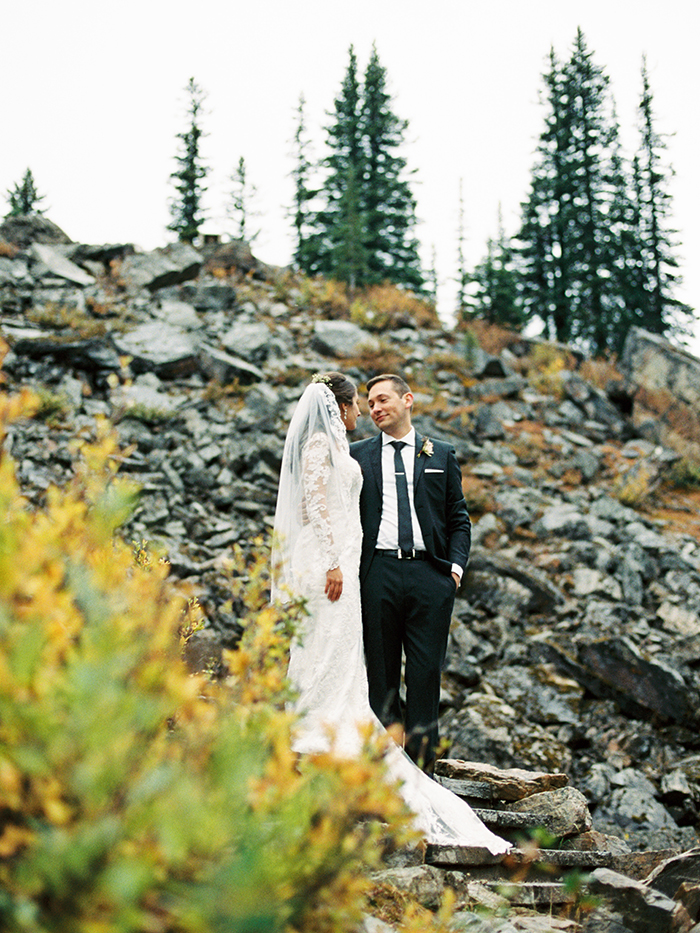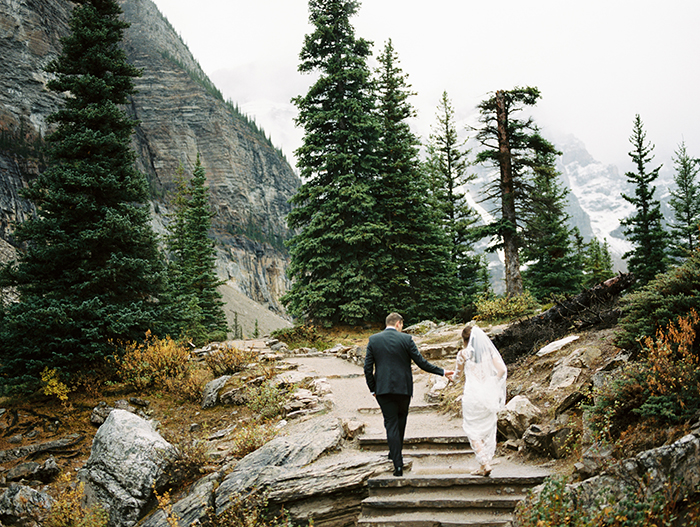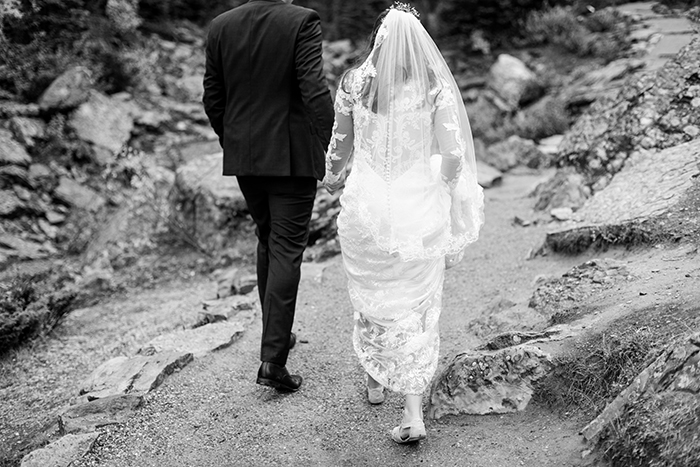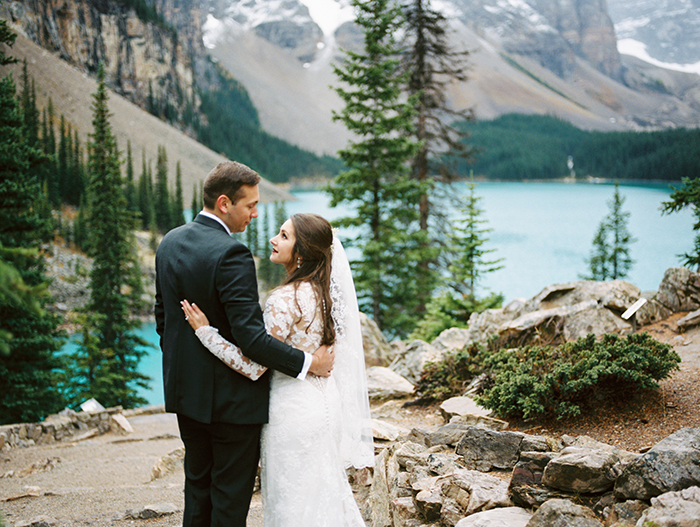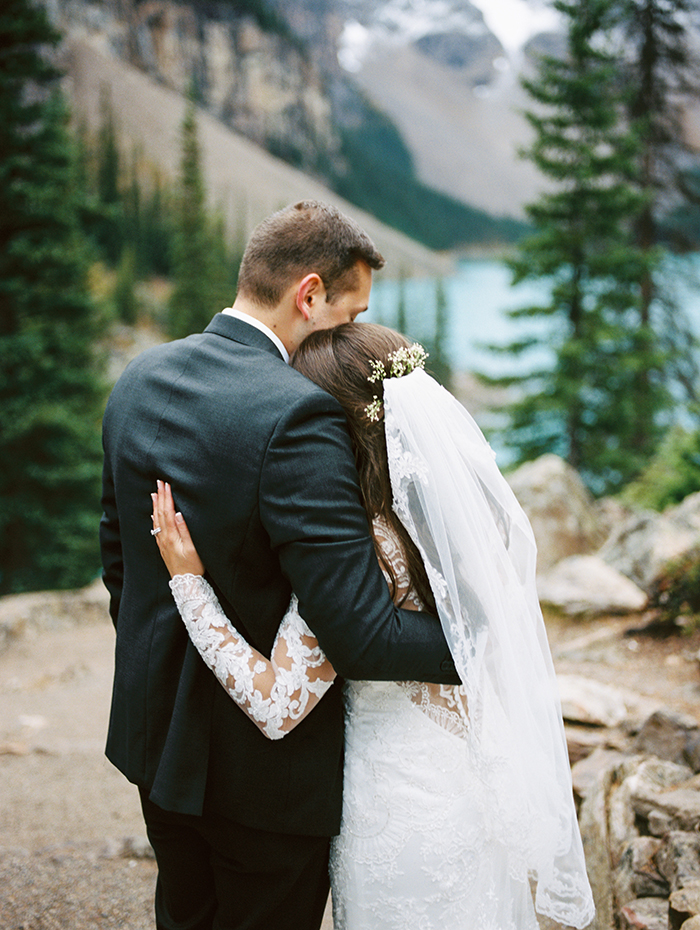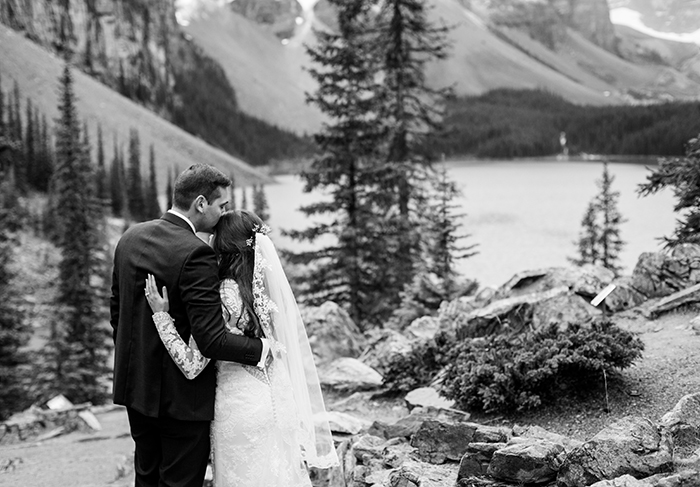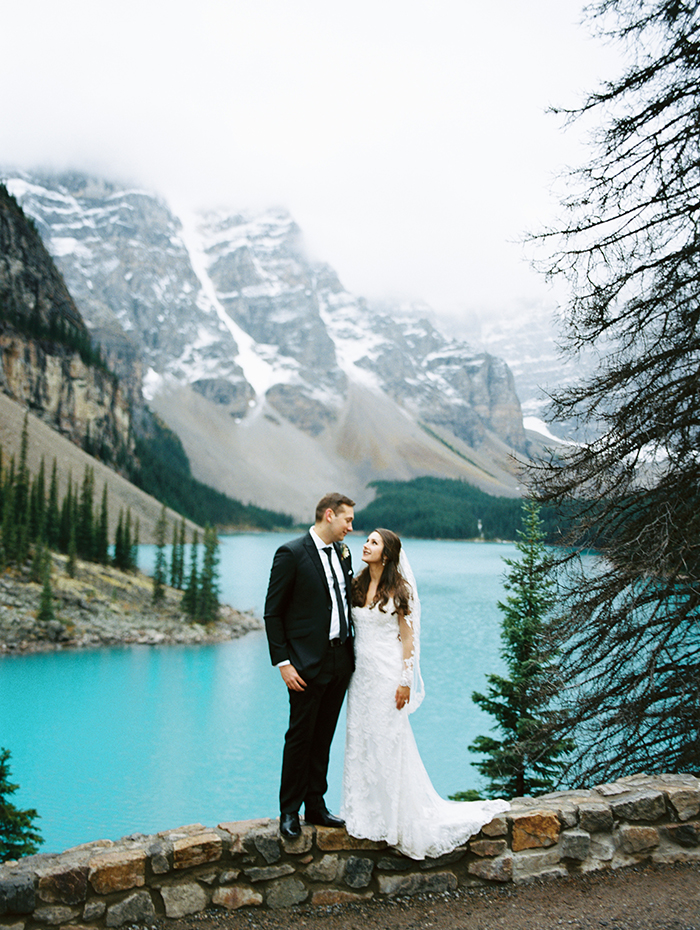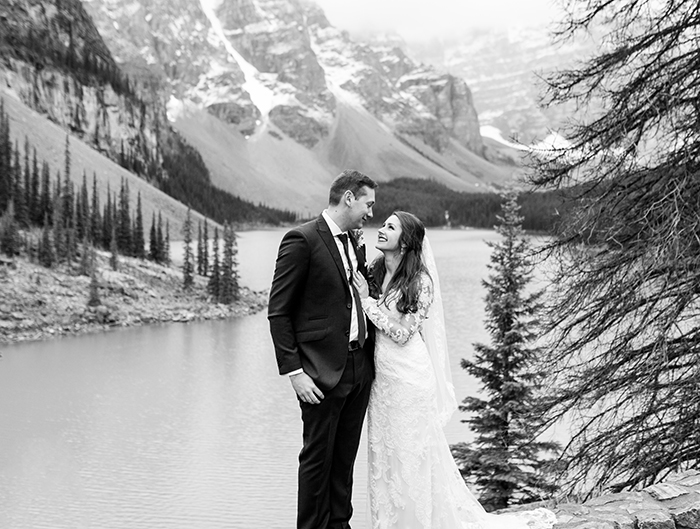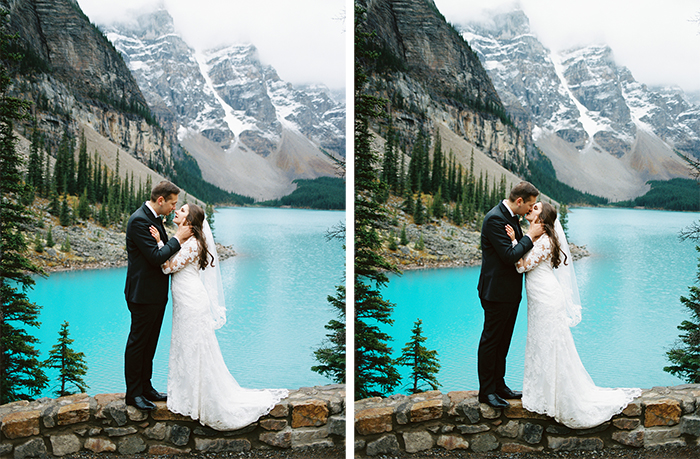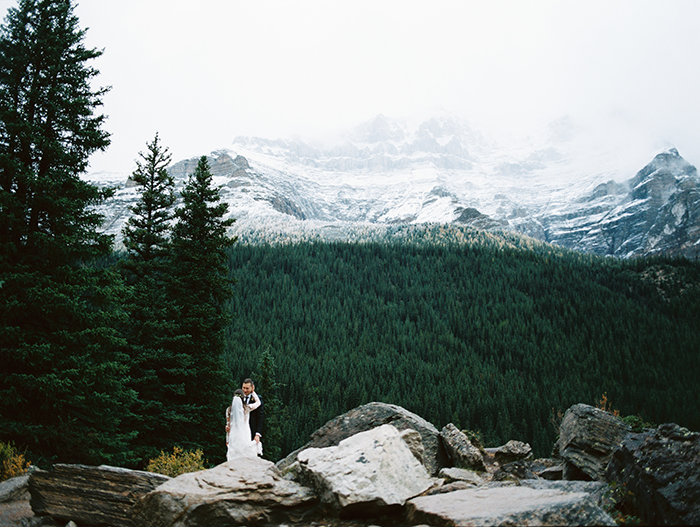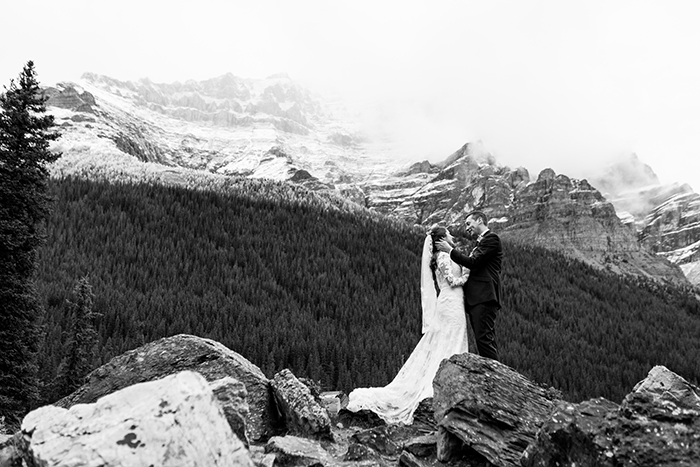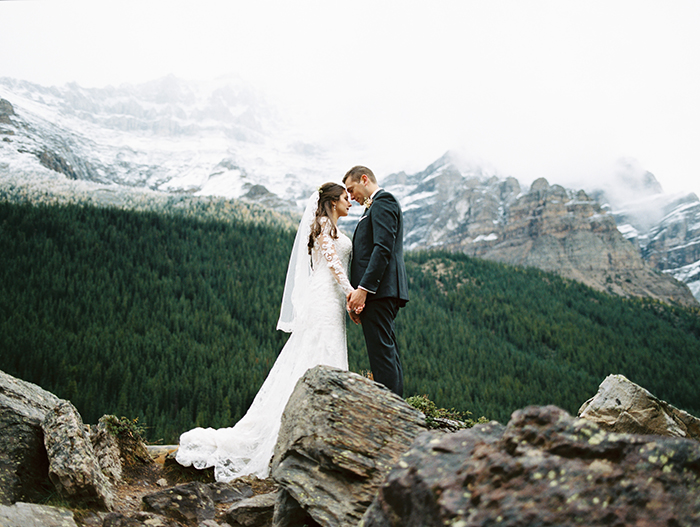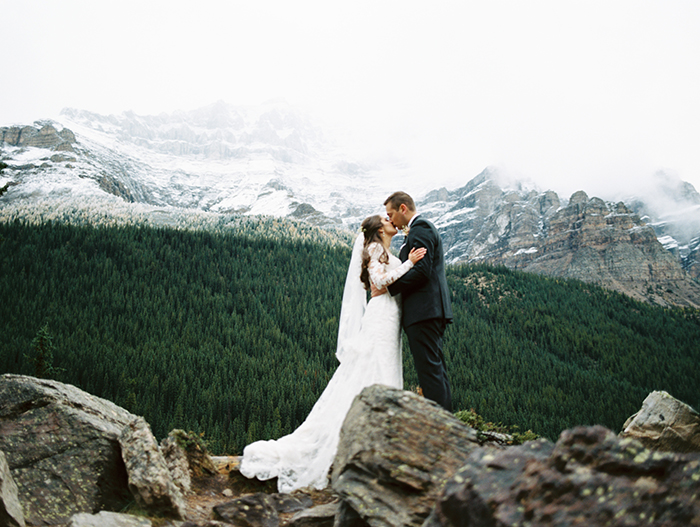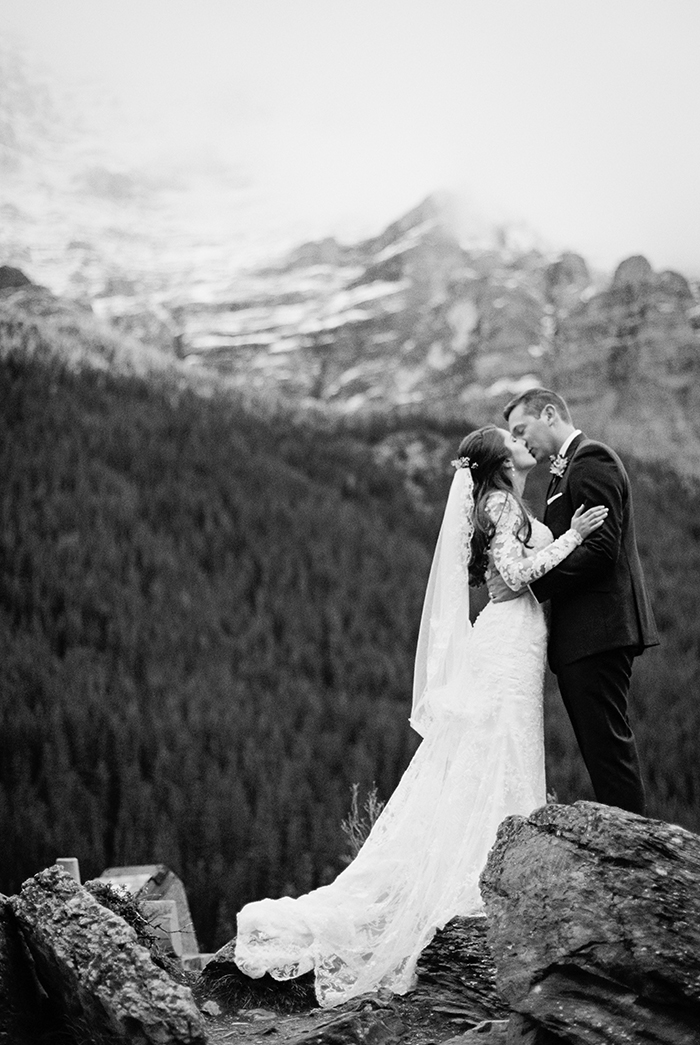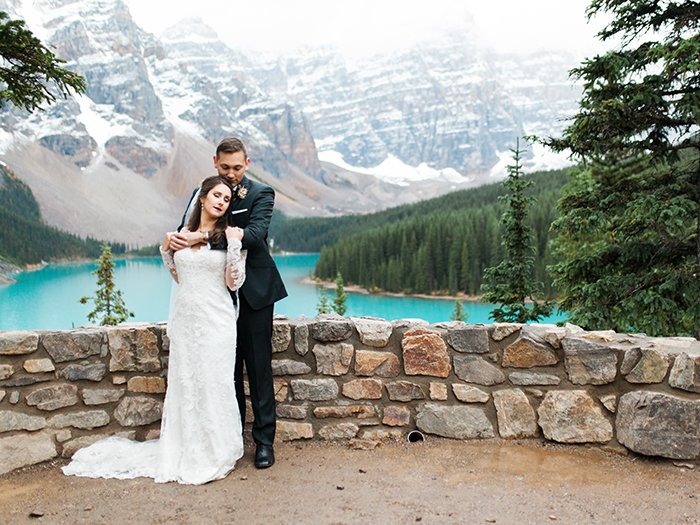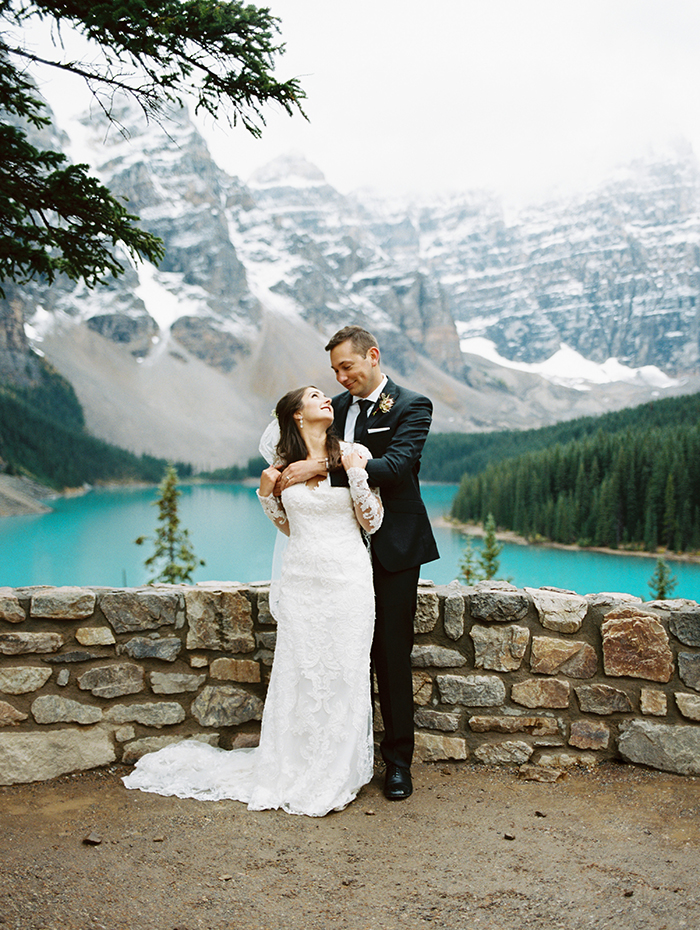 There were so many things that came together perfectly for us to capture this incredible day (including finding an earlier flight out of Atlanta to beat Hurricane Irma).  I'll always be grateful that we had the chance to meet and photograph these wonderful people and their Banff destination wedding.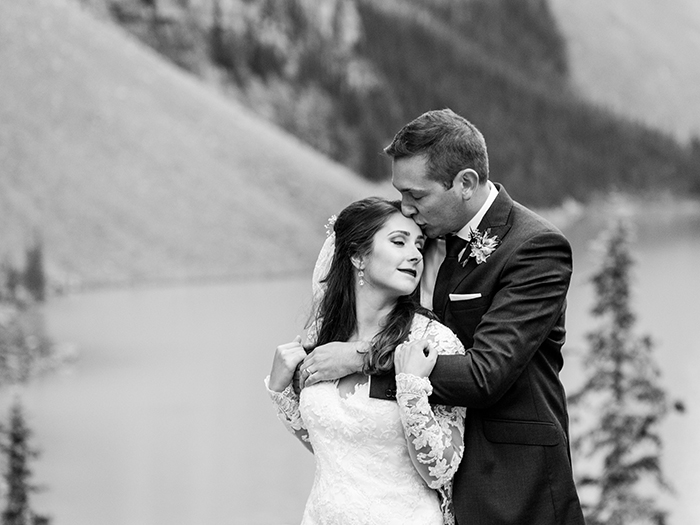 Congratulations again you two!  Thank you so much for trusting us to capture your incredible wedding.  It really was a dream come true!
We had the chance to collaborate with and capture the work of some amazing vendors for this wedding!
Bridal Hair Piece- WeddingGlassos
Cake Baked by the Mother of the Groom!
Planning your own Banff Destination Wedding?  We want to capture it!
You can see more of our work here and find out more about us here, but we would love you get to know you! Let's talk.