Factory Atlanta Wedding : Hannah & Sean
So hey, full disclosure, it's been a minute since I've posted anything here.  The past year has felt like it's gone by in an instant and also lasted an entire decade.  Being a full-time toddler dad and photographer hasn't left me a lot of brain space for blogging, but it's always been in the back of my mind to make it a priority to share more of the work that I'm really proud of.  Number one on that list has been Hannah and Sean's Factory Atlanta Wedding.  I'm crazy excited to finally be able to post some more of the photos from their big day!
When I blogged the photos from Hannah and Sean's engagement session, I talked a bit about how they're some of our favorite people.  Getting to hang out with them all day at their wedding only cemented that for me.  From all the of silly banter, to nerdy pop culture references to things like the Adventure Zone, to just the incredible amount of joy and laughter – this was hands down one of my favorite events that I've been a part of.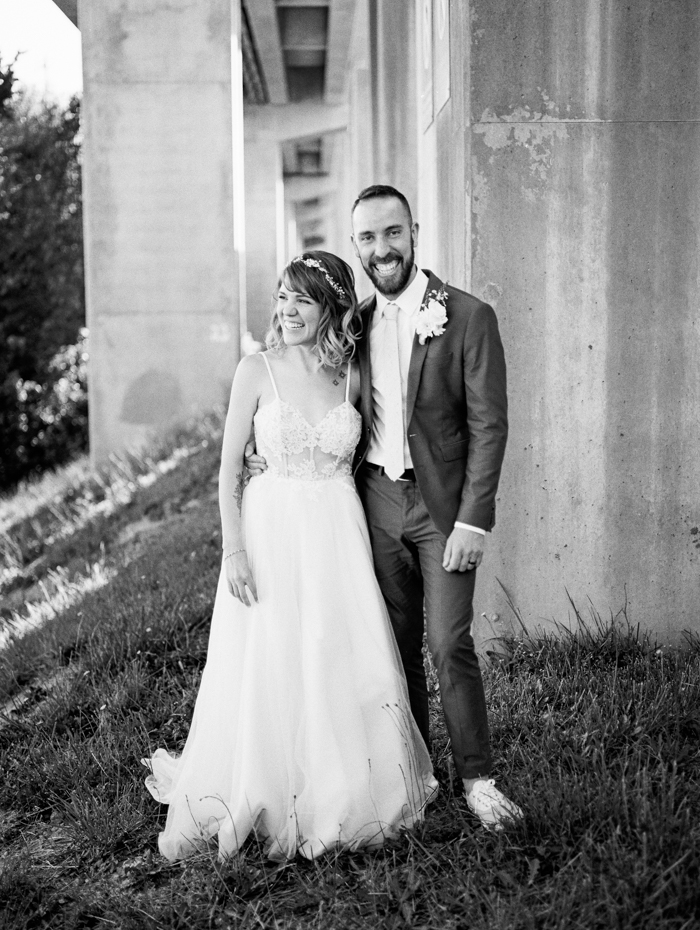 Before heading over to Factory Atlanta, we met up at Taylor-Brawner Park in Smyrna.  It was just around the corner from Hannah's parents' house and made a great location for portraits and the first look!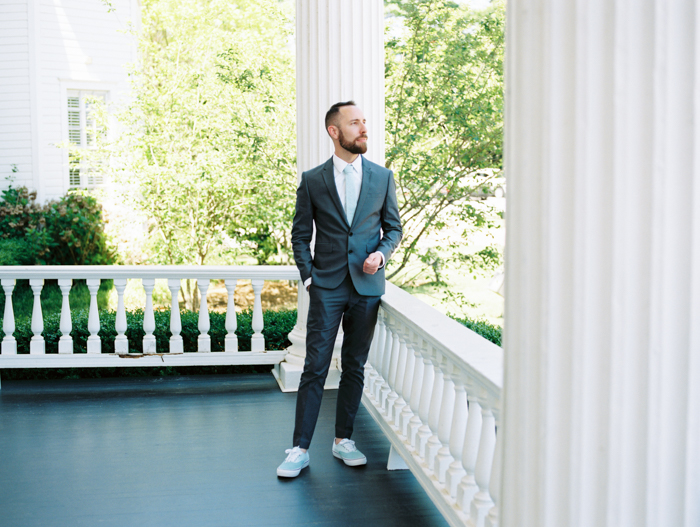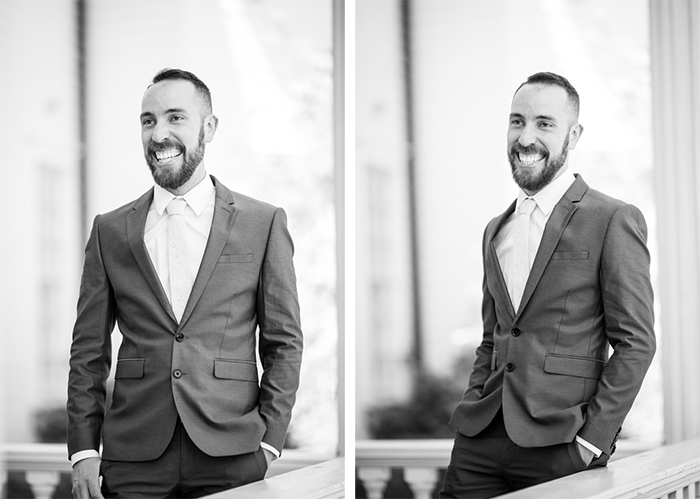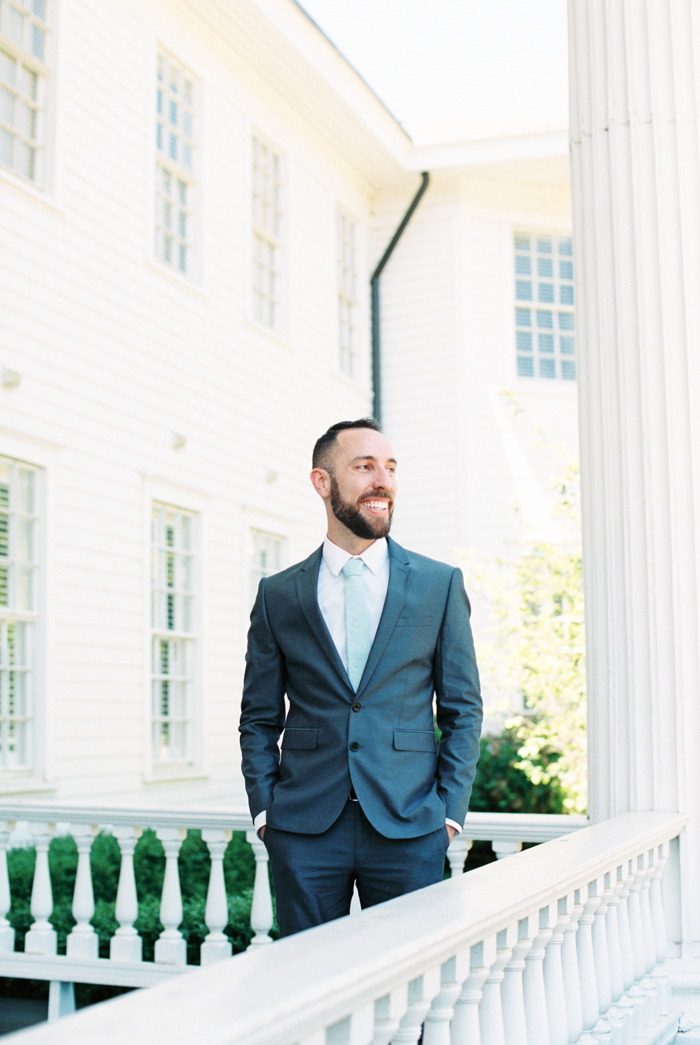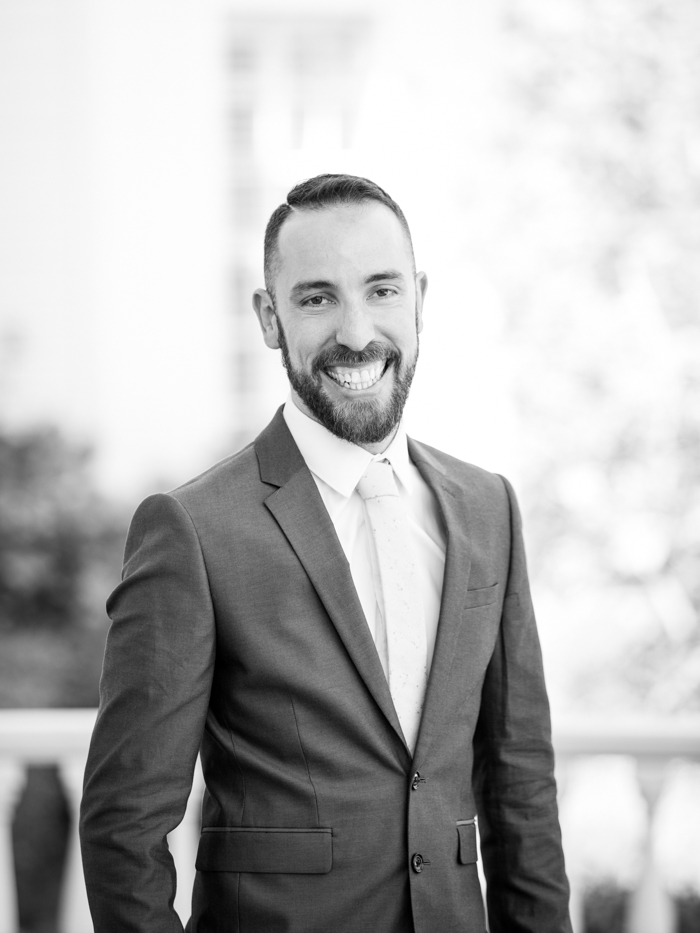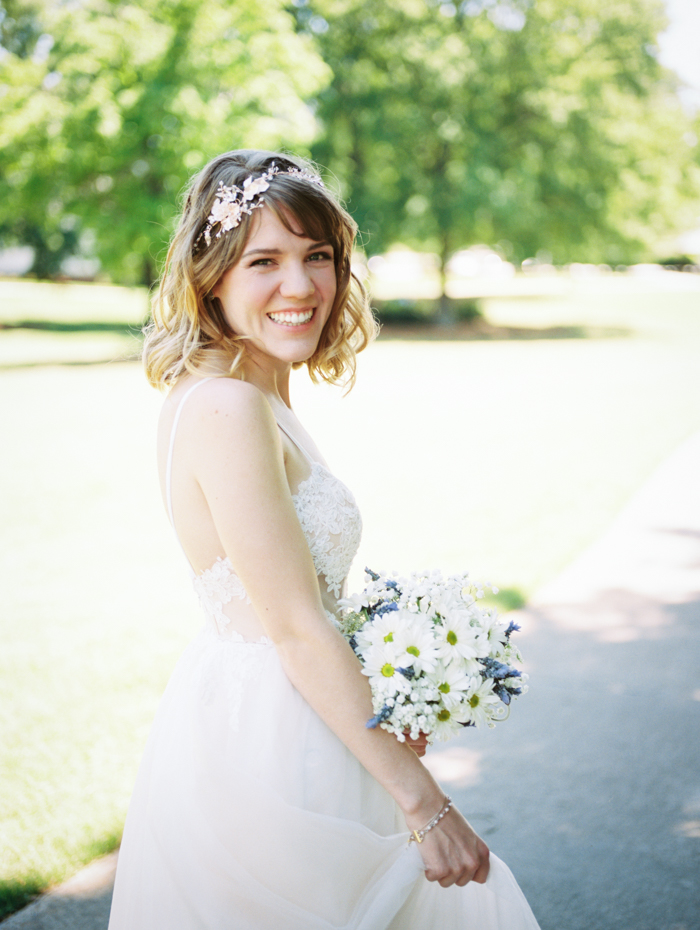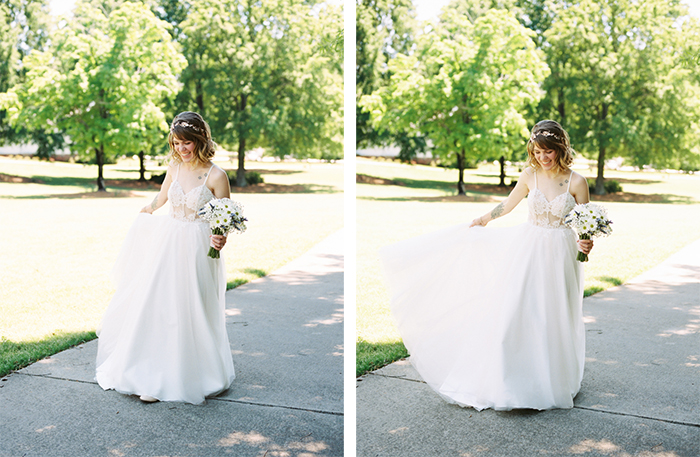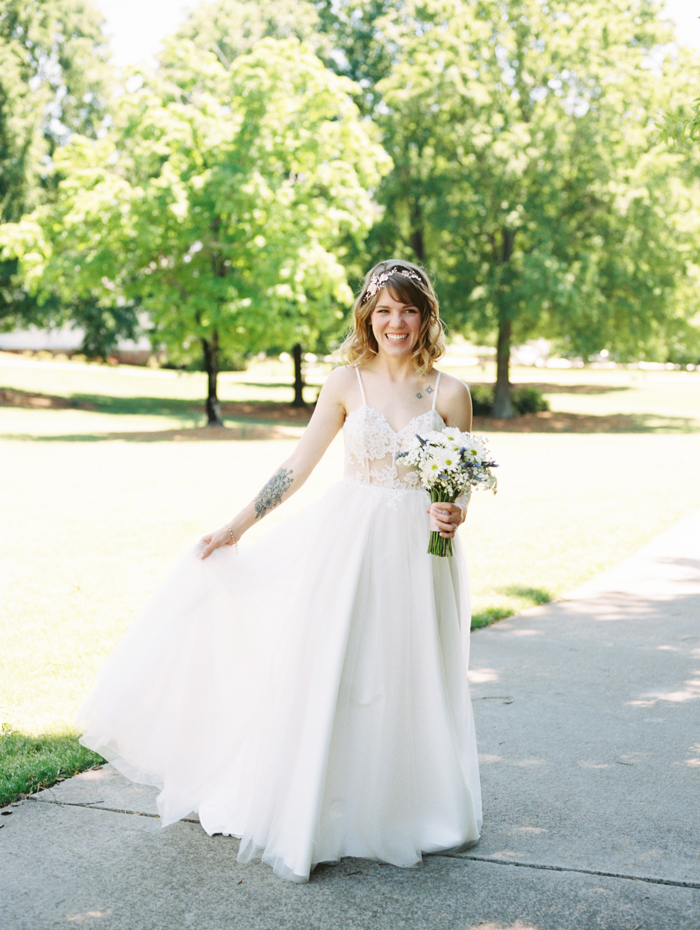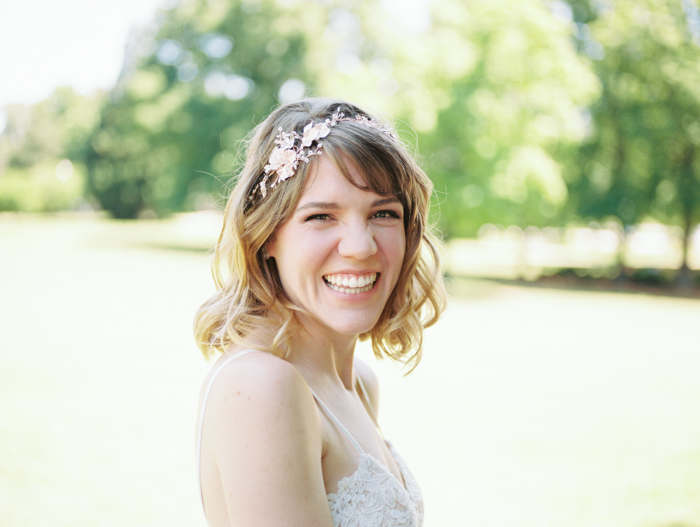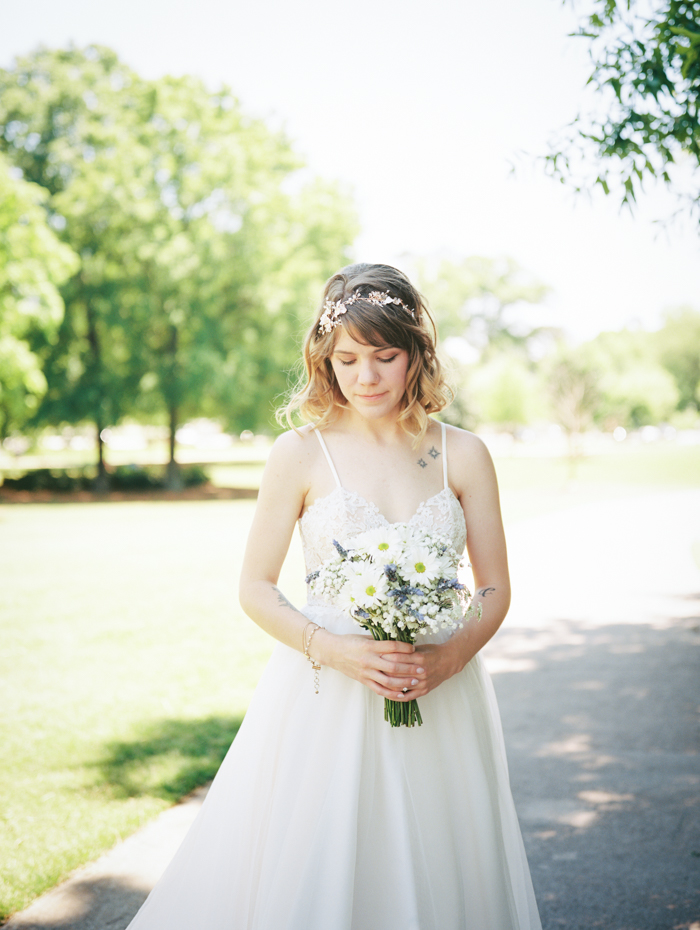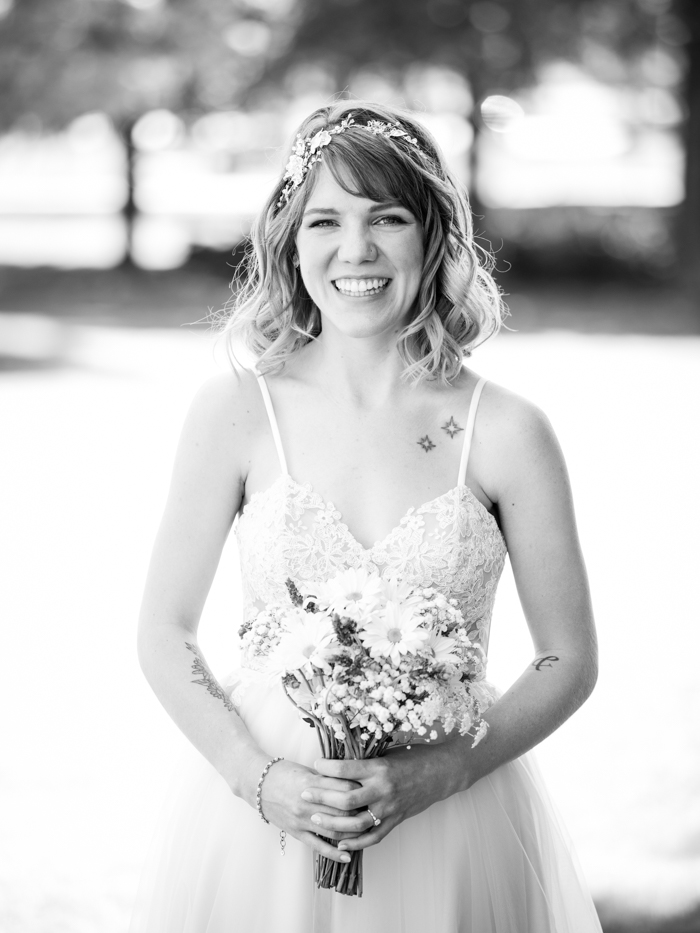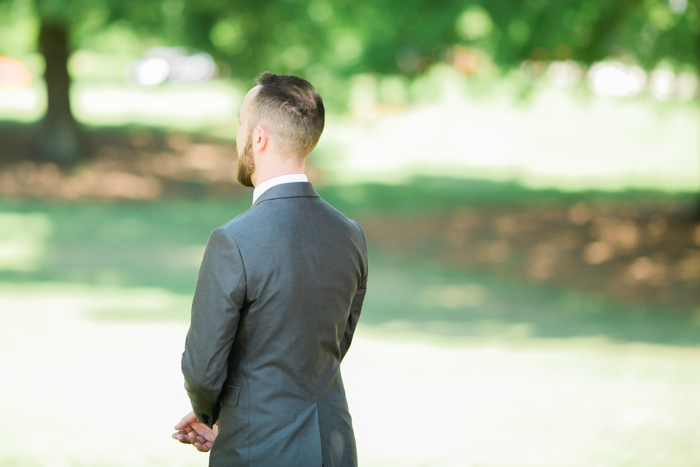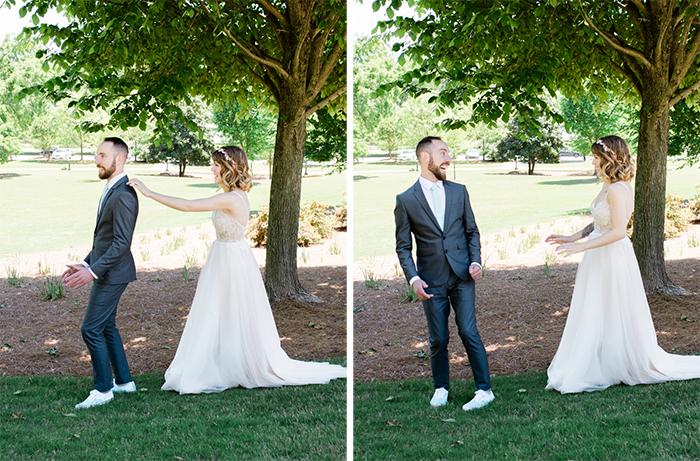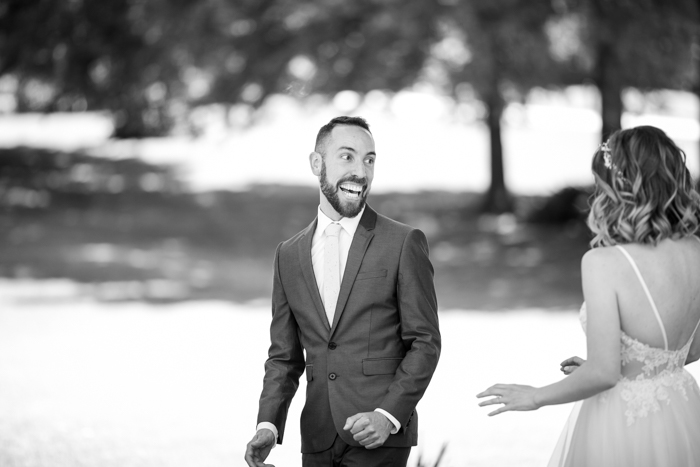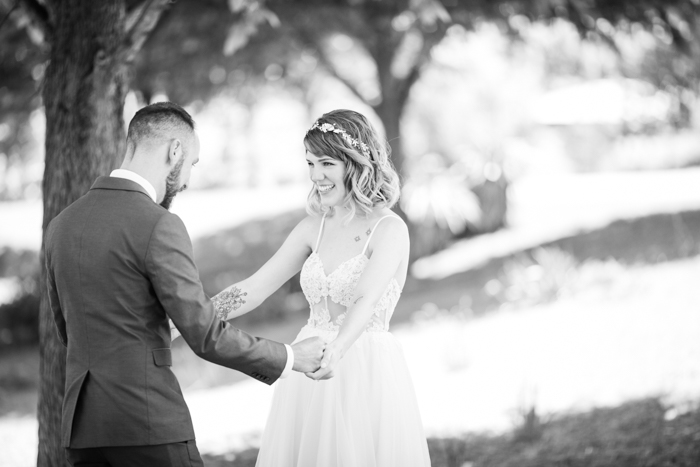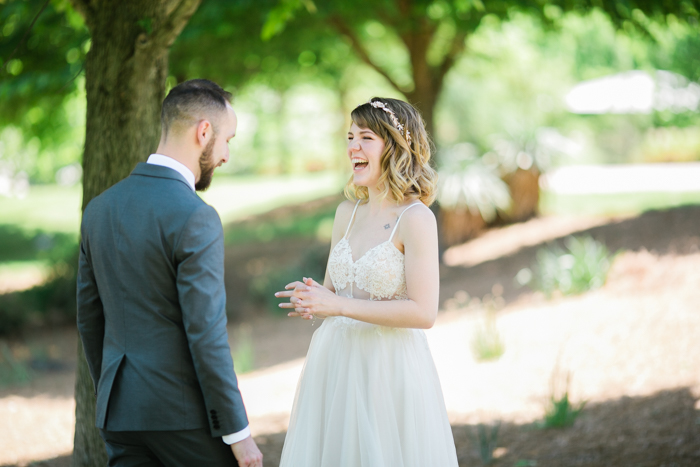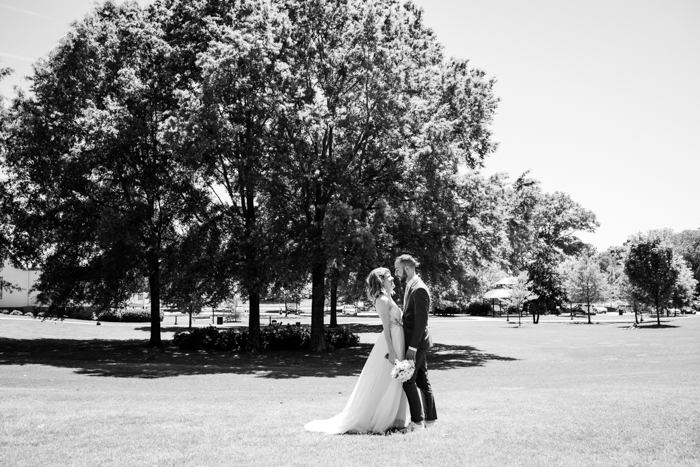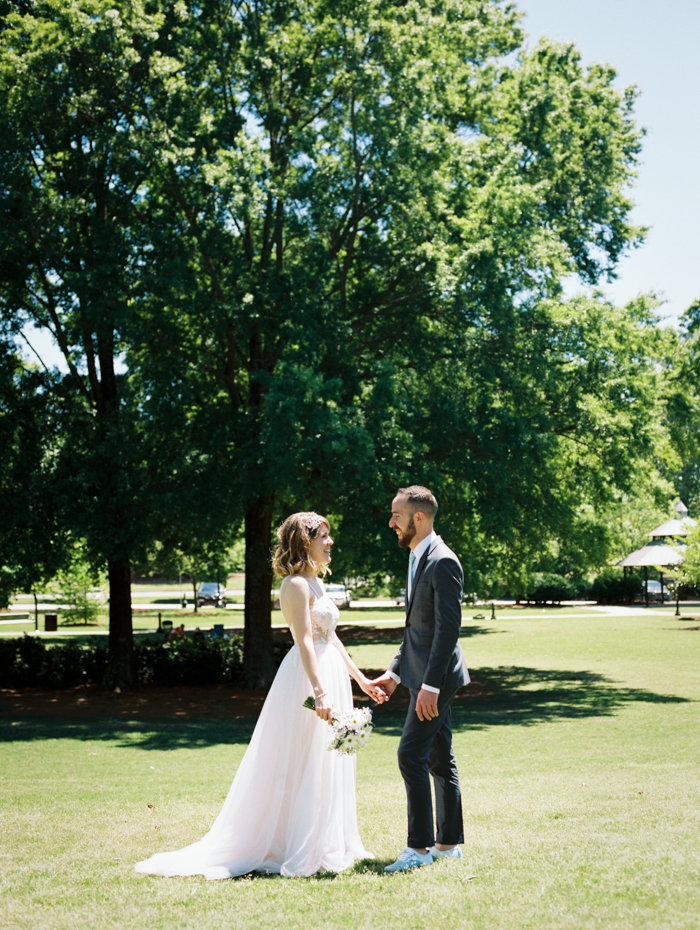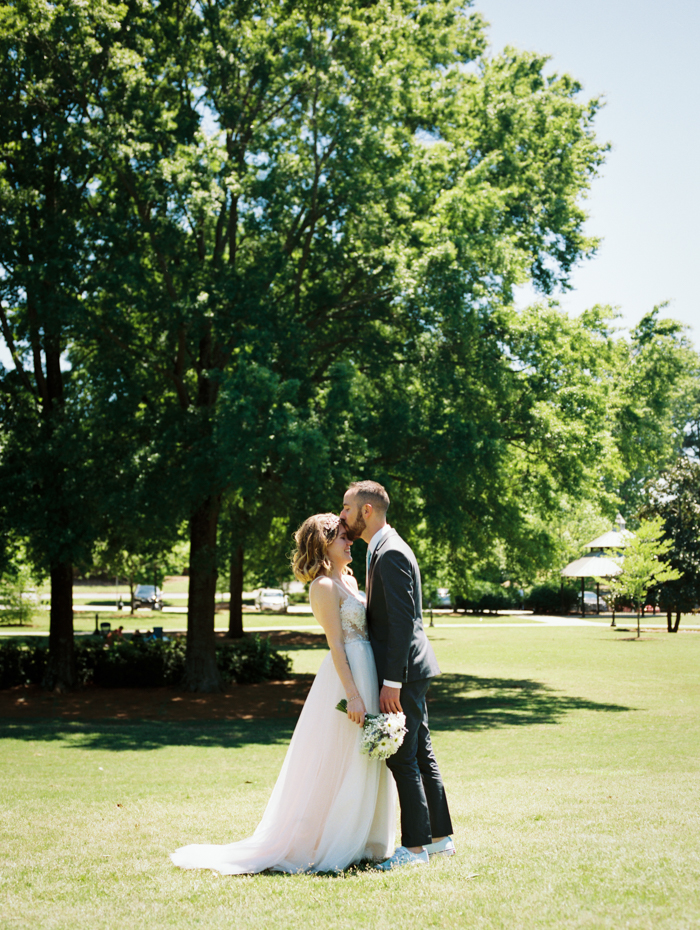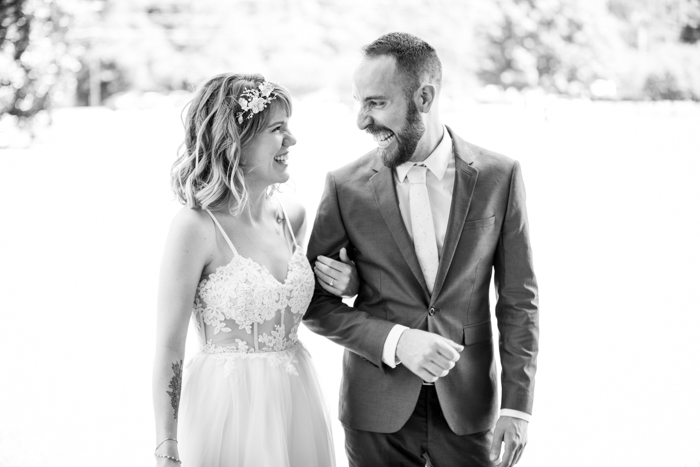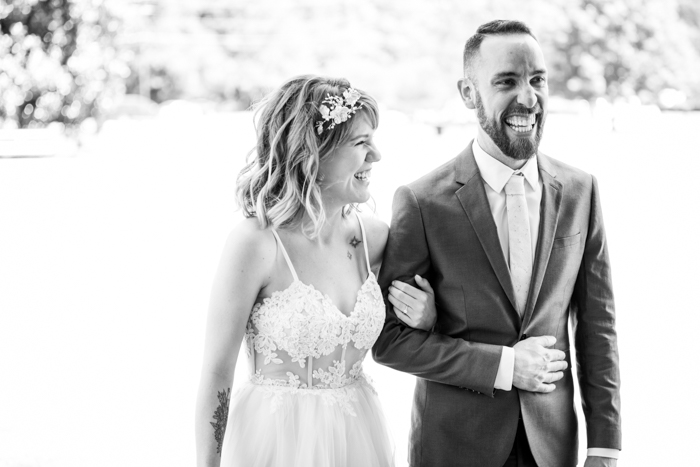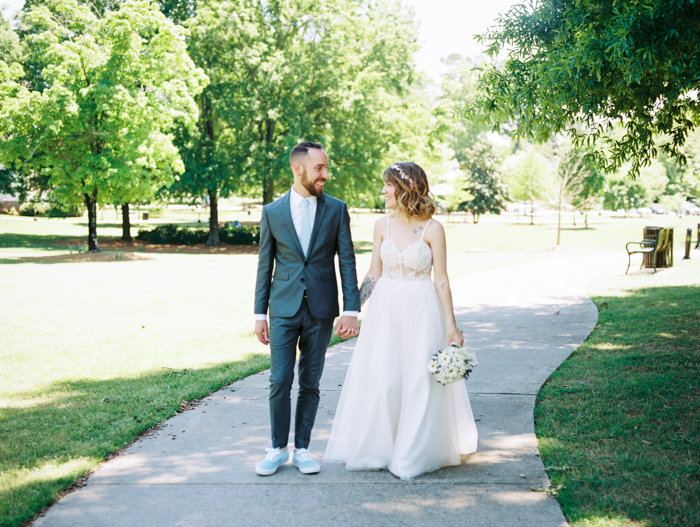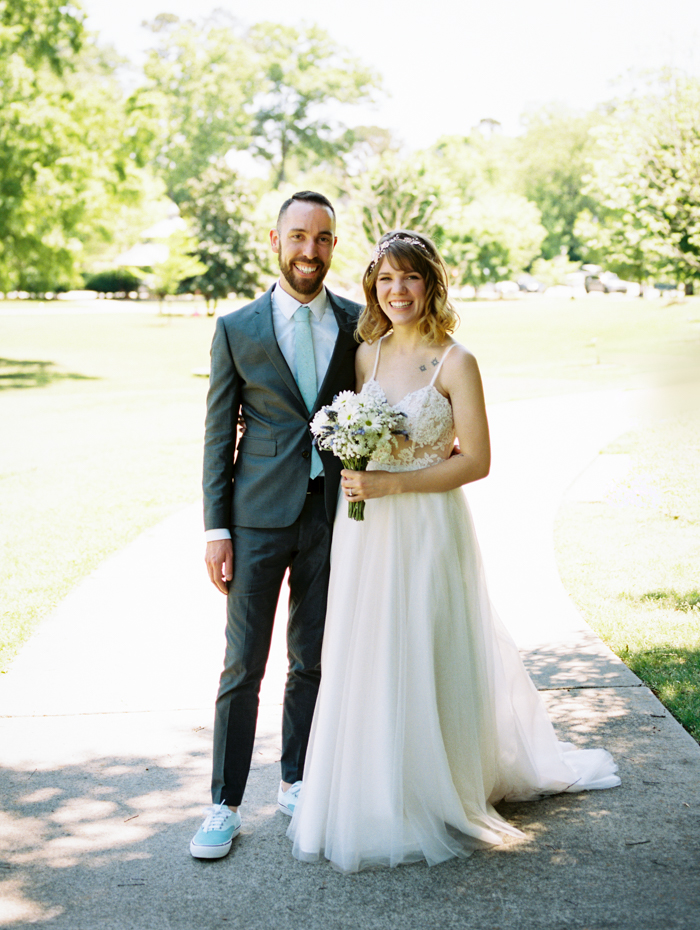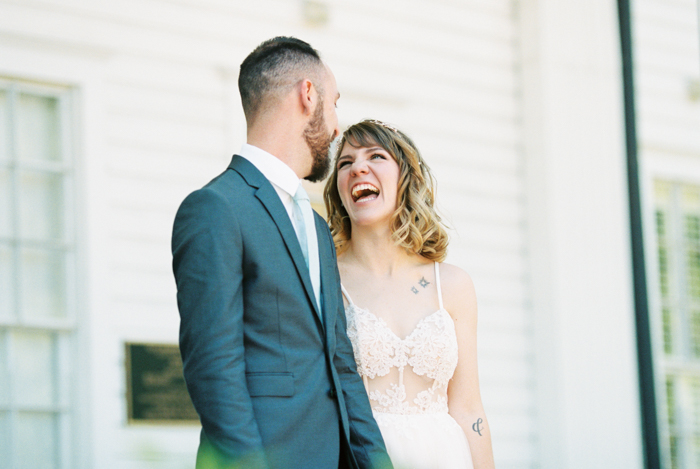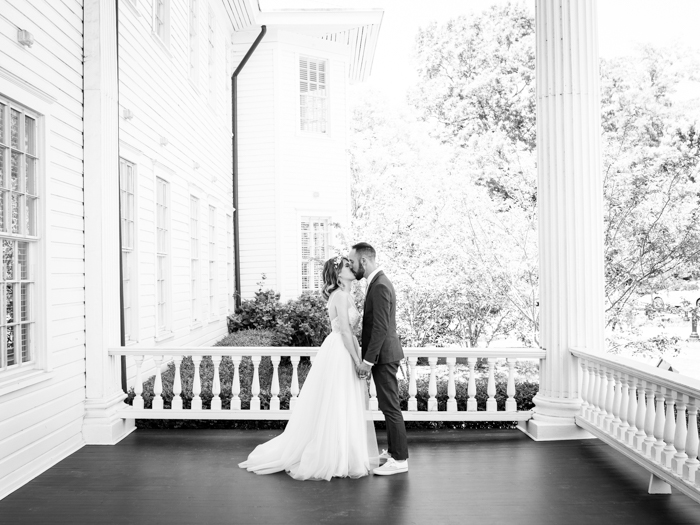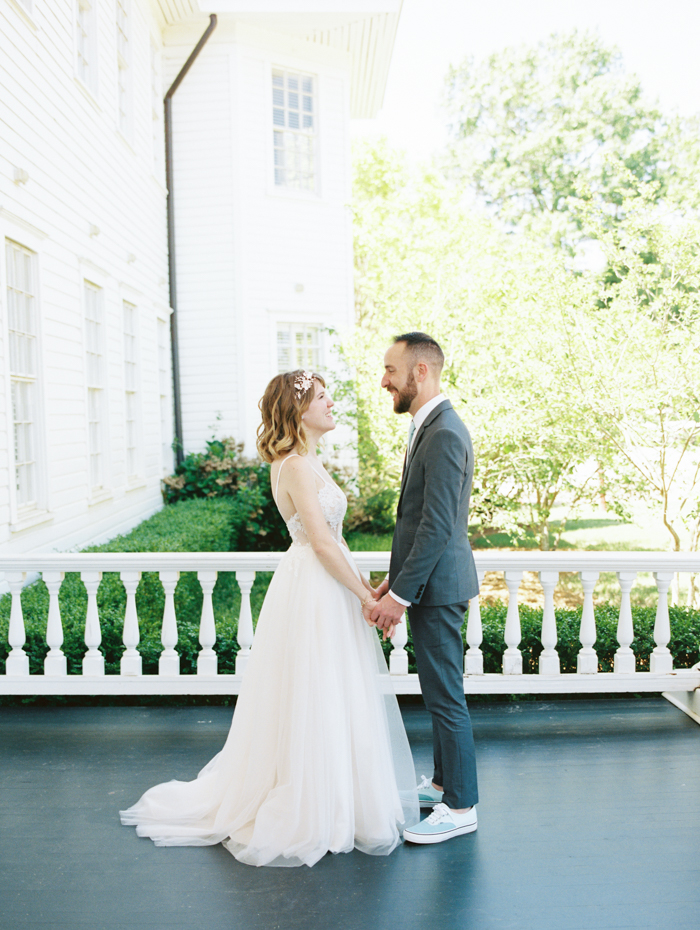 I can't remember who suggested it, but what happened next is easily in the top ten of best wedding moments ever.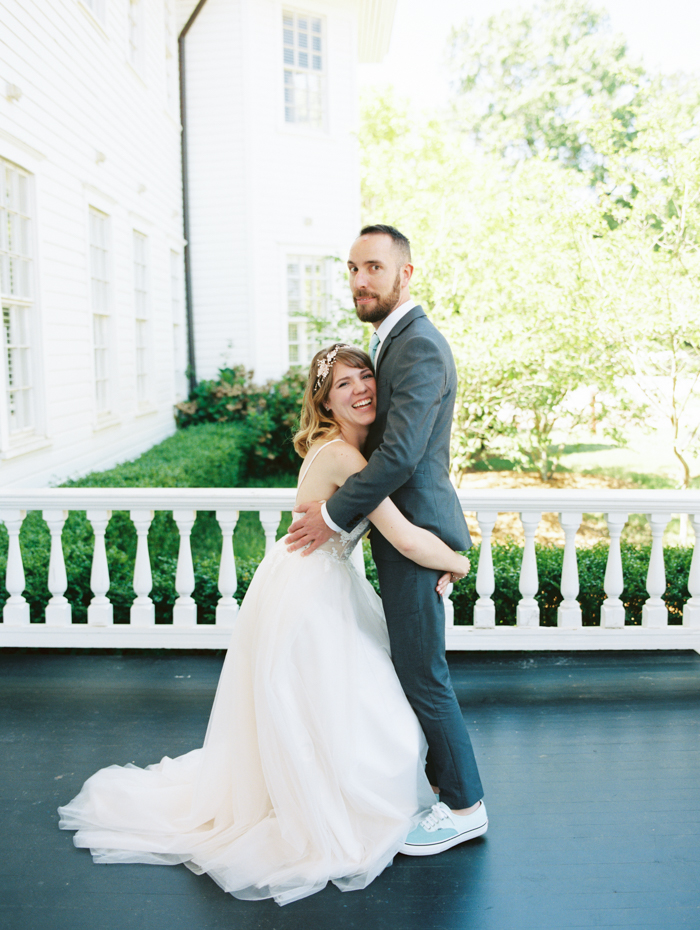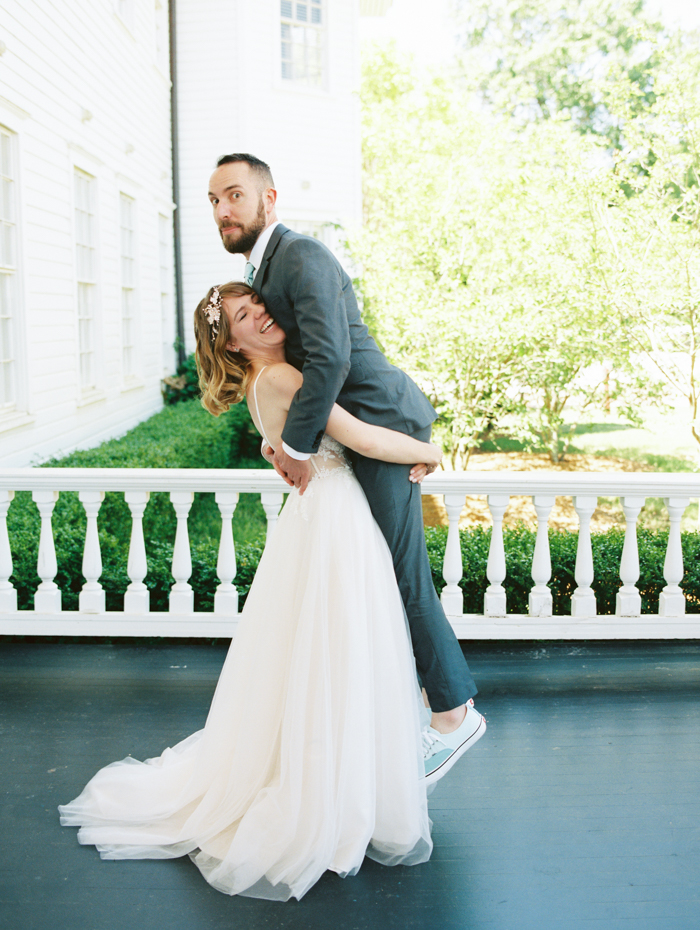 Seriously, I love these guys.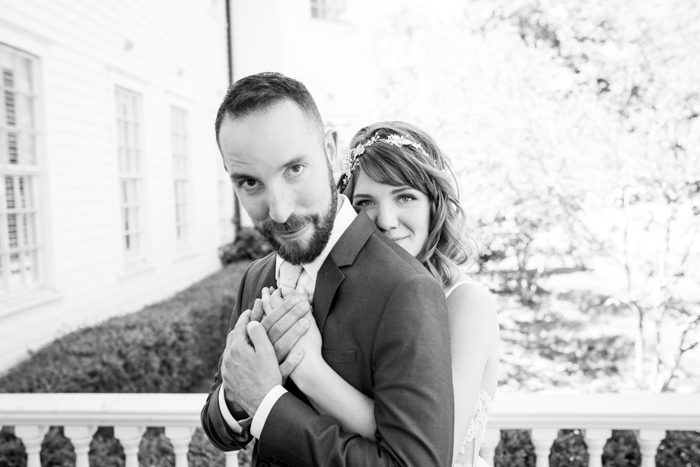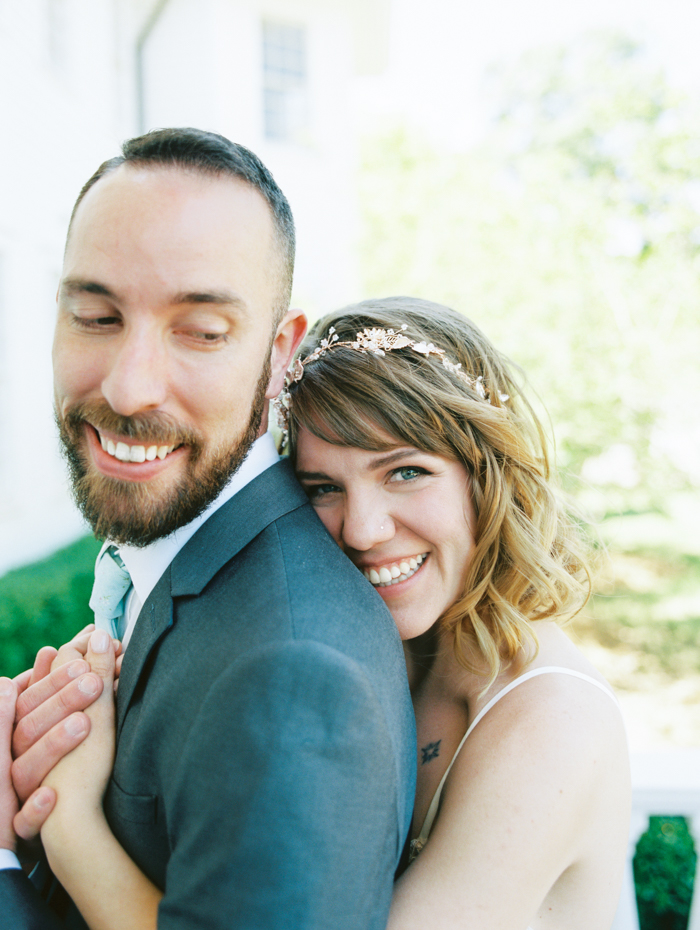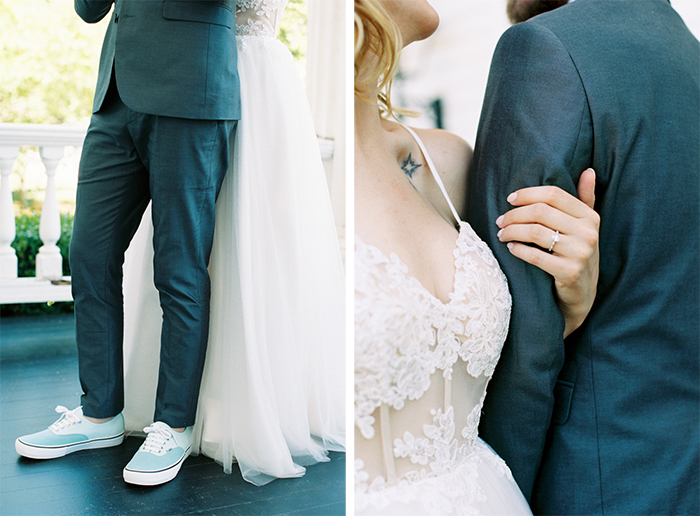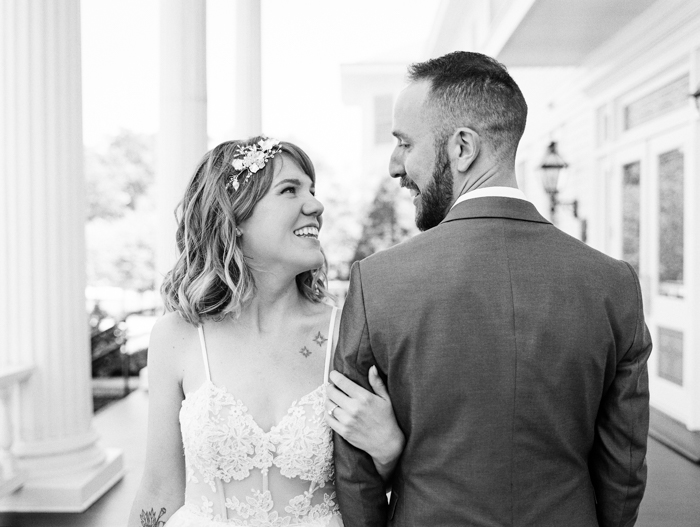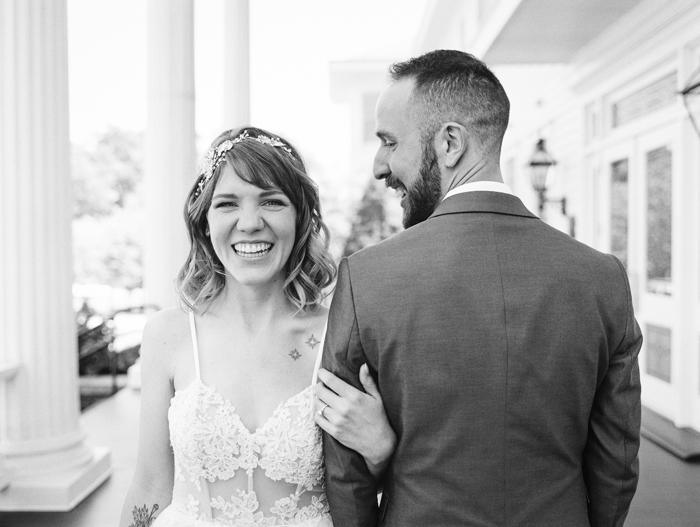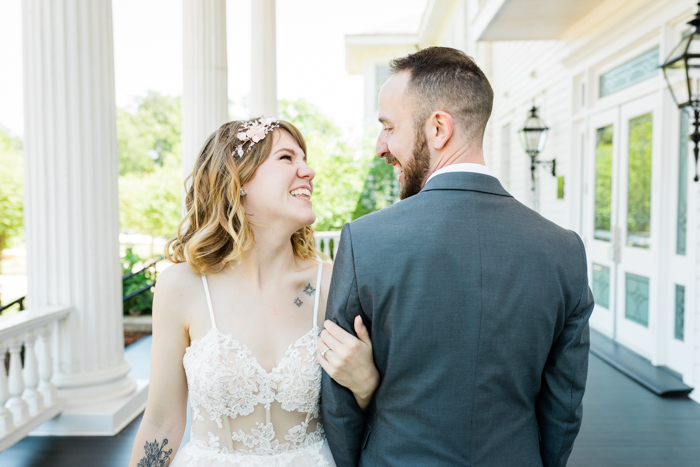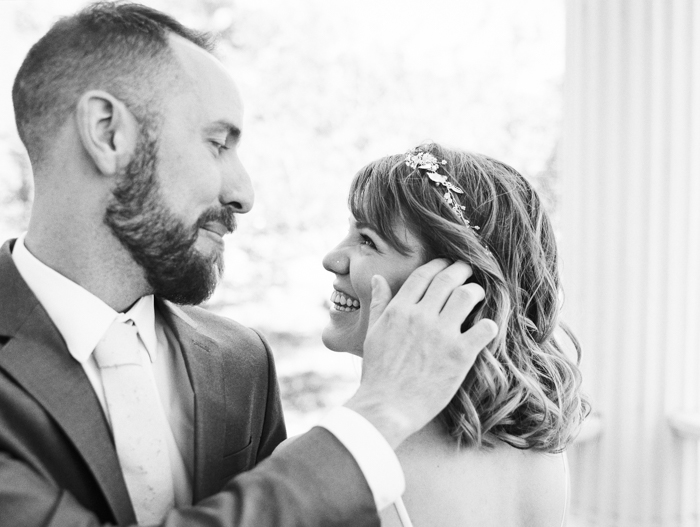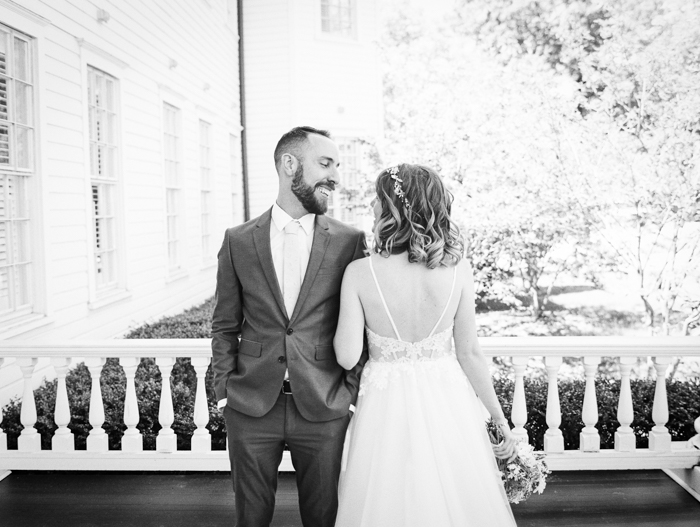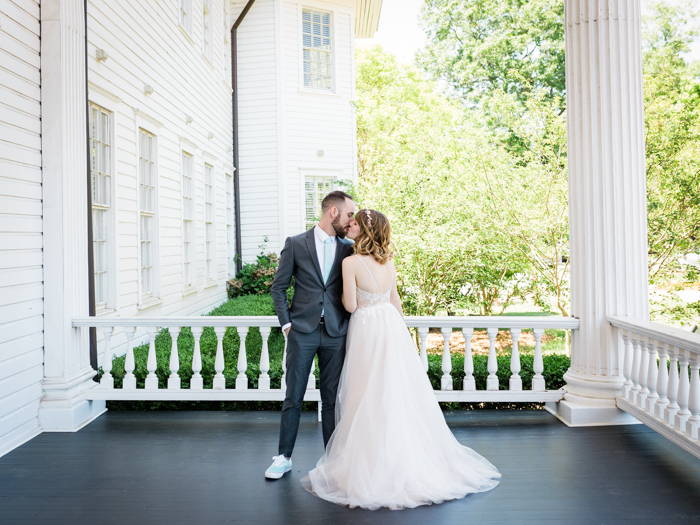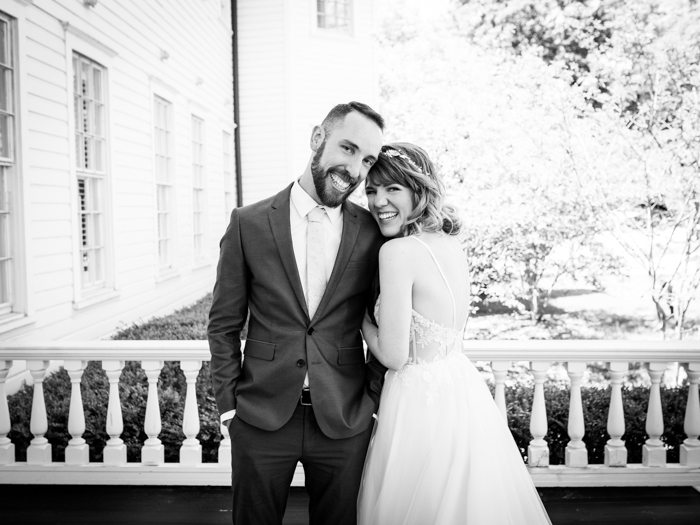 Now let's talk about this wedding party for a minute.  This crew was a simply blast to be around.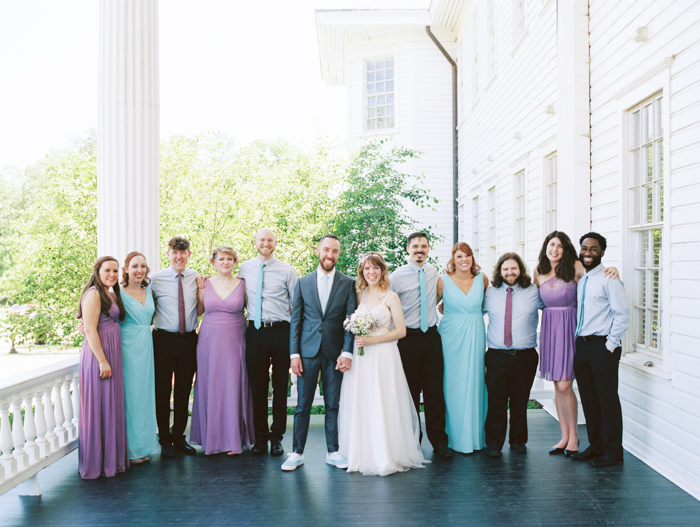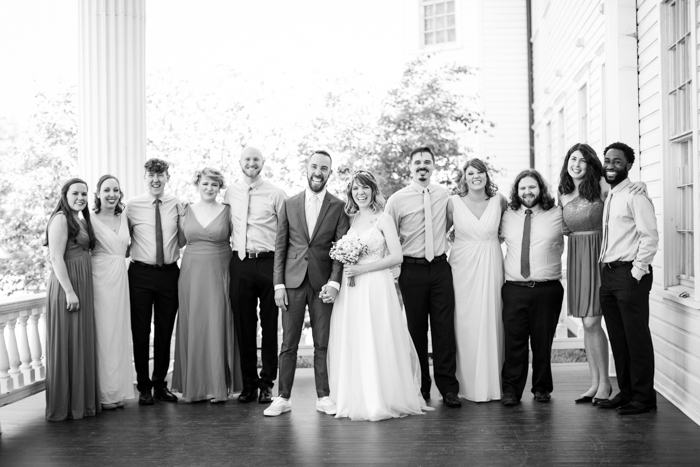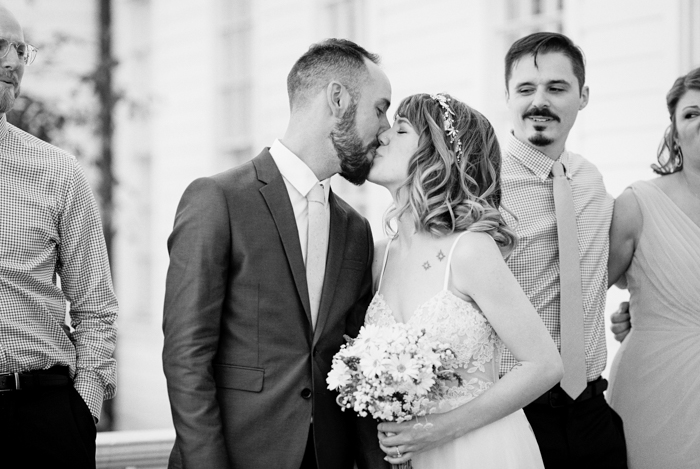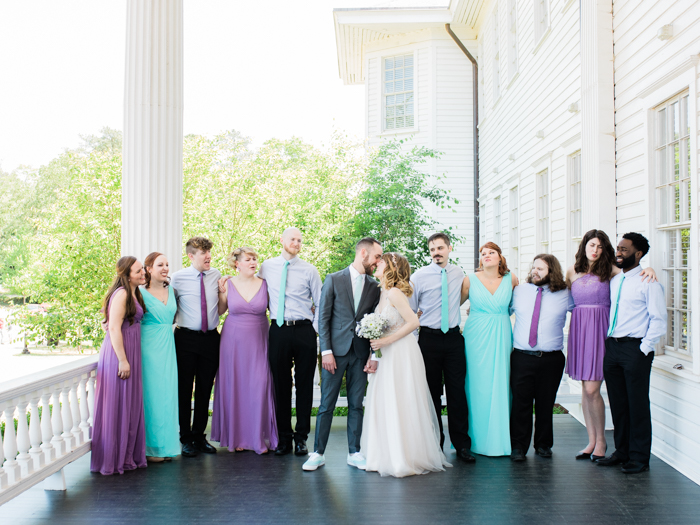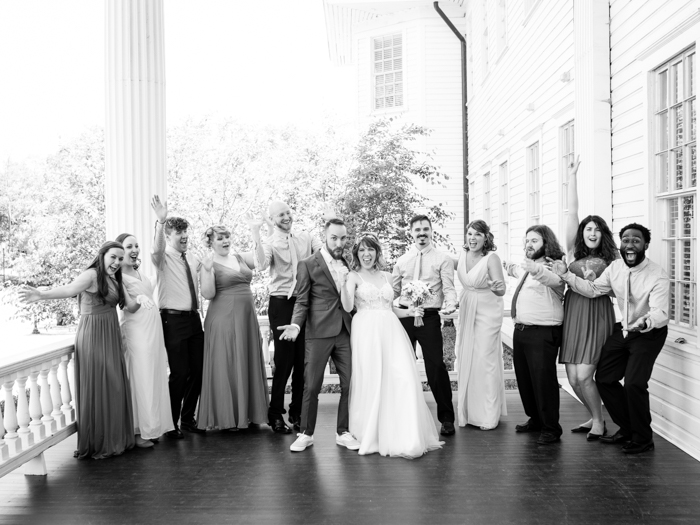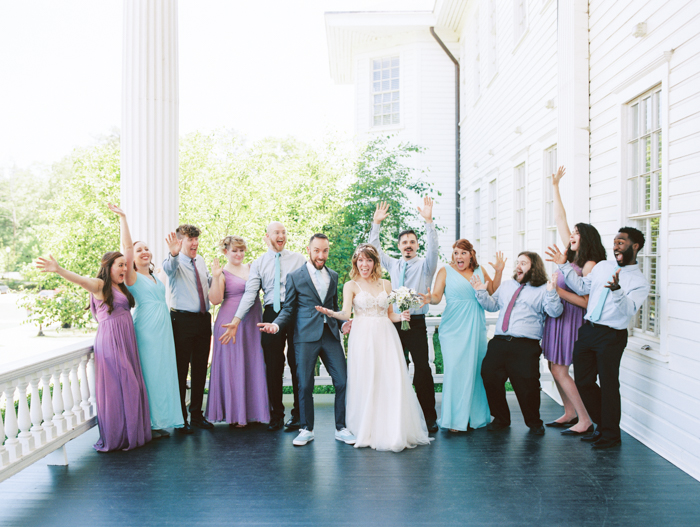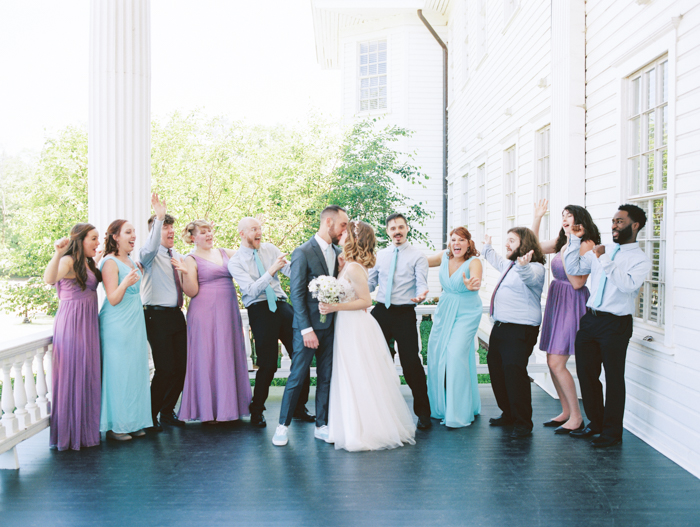 It's always the best feeling to see an awesome couple surrounded by awesome people who love them!
I'm also a big fan of coed wedding parties.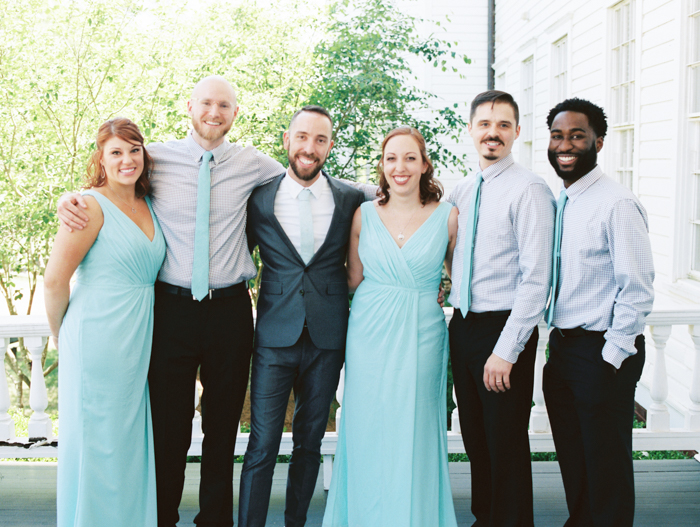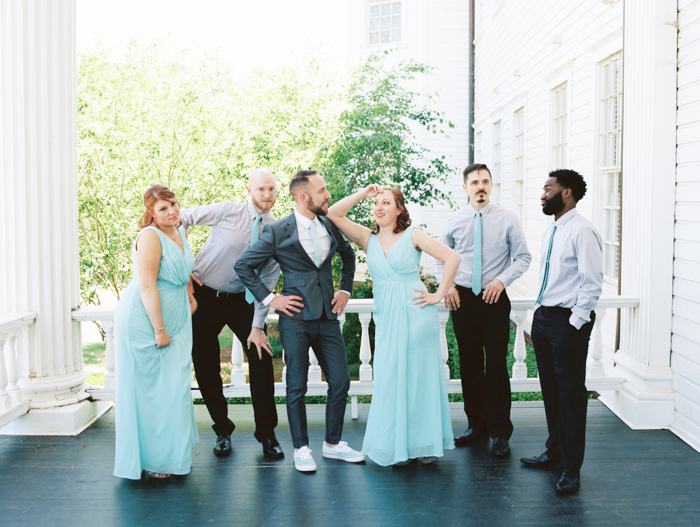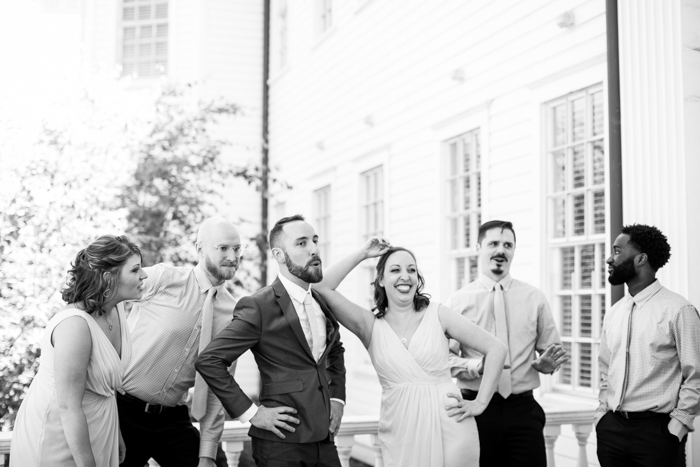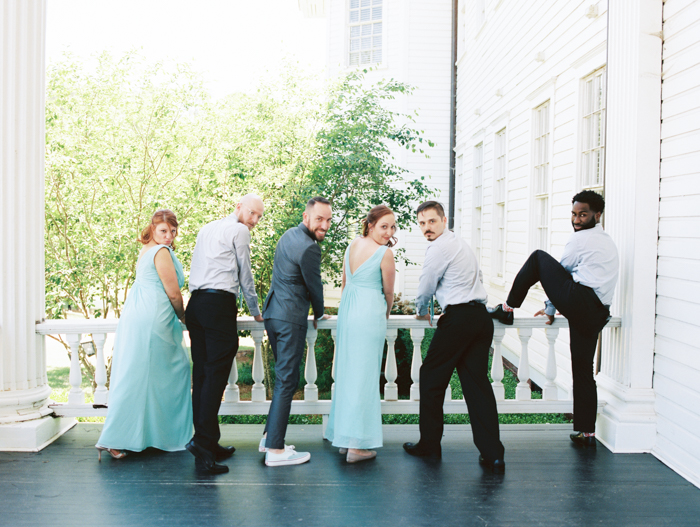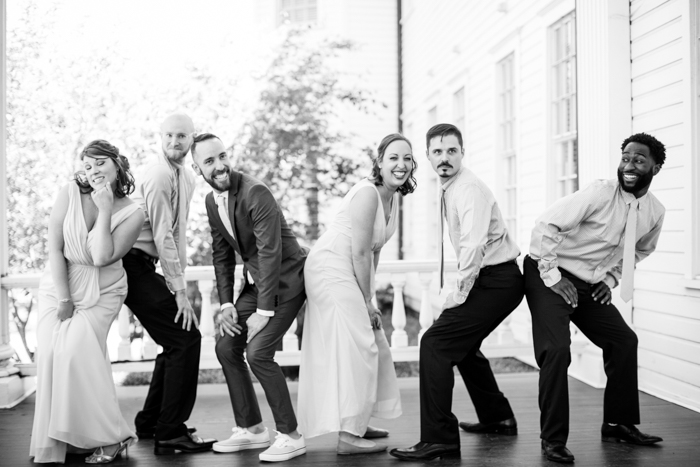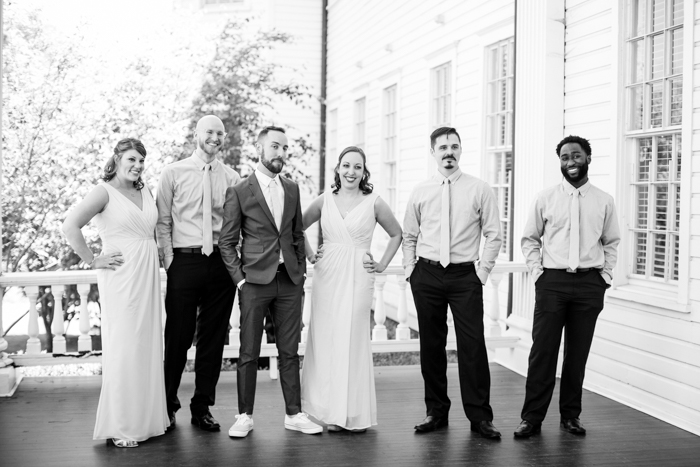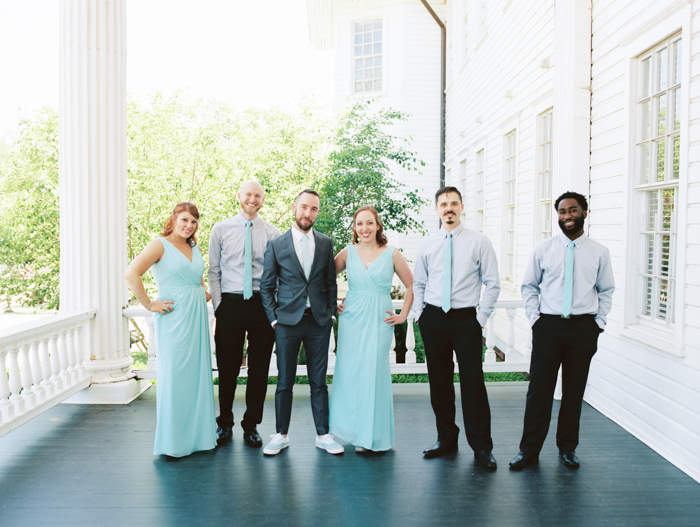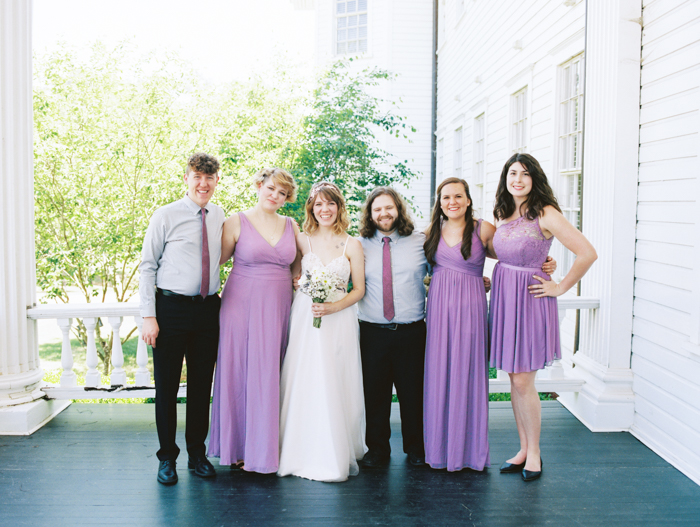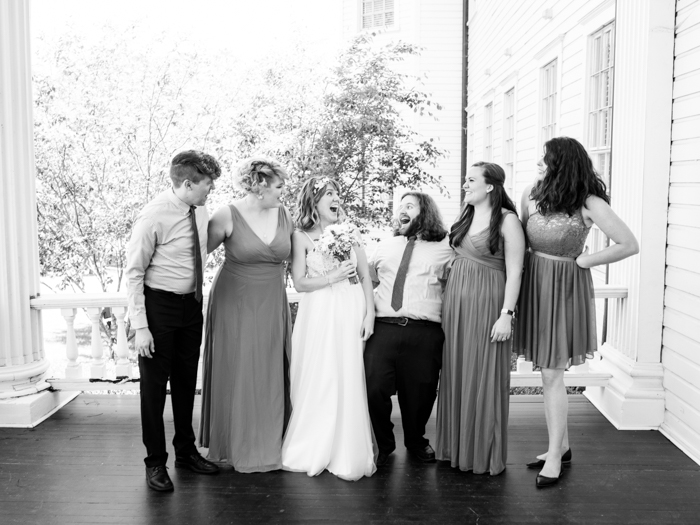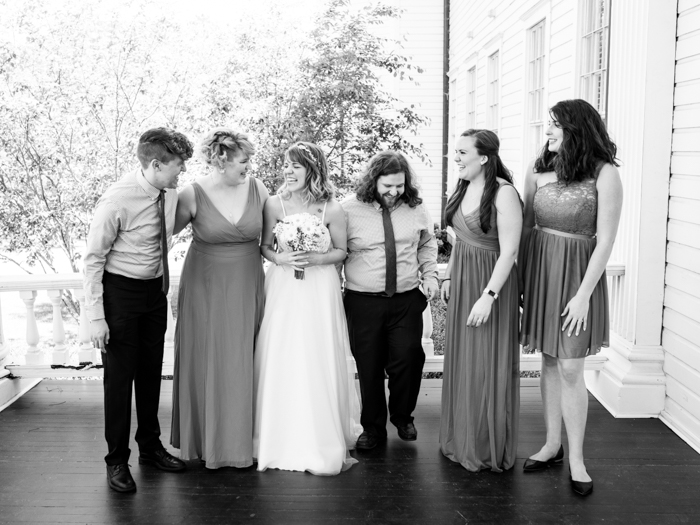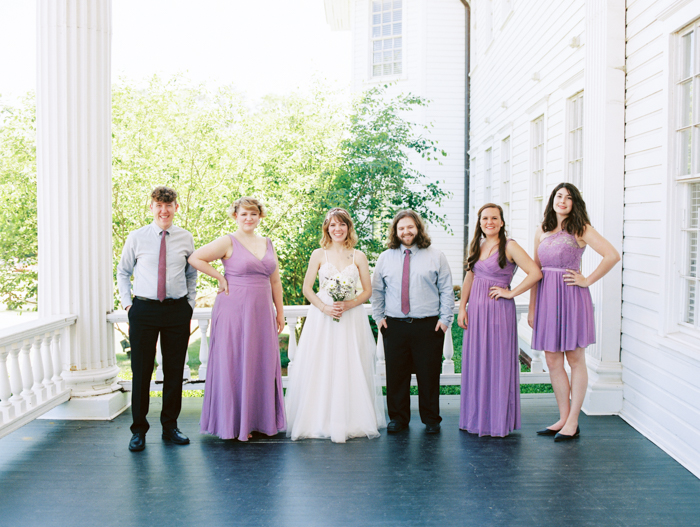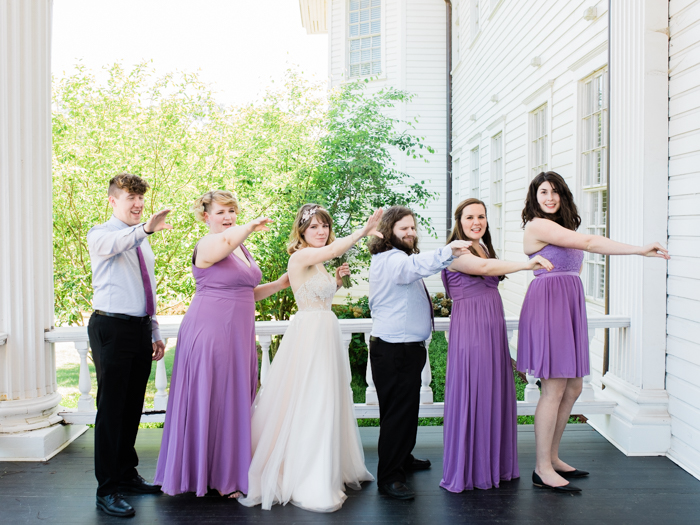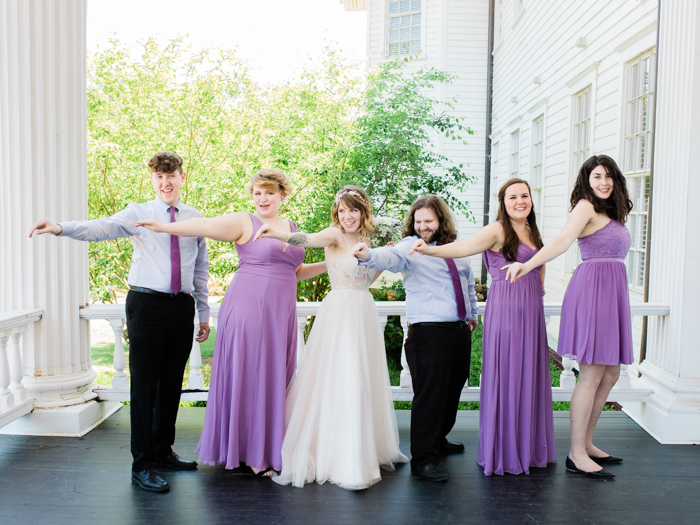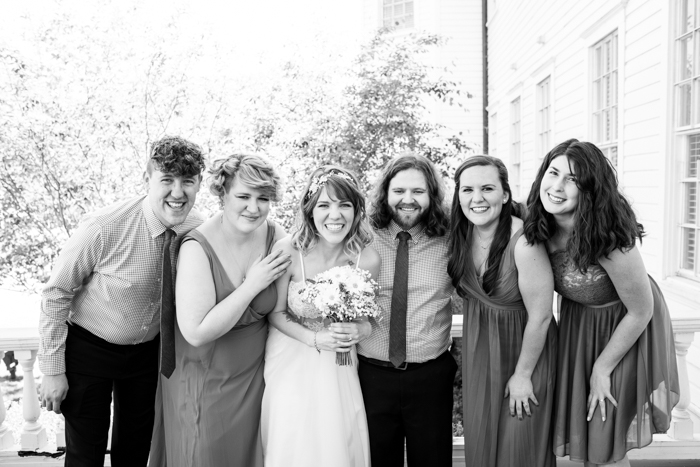 Grooms, have sisters or some close friends who are ladies?  Get you some grooms-women!  Brides, have brothers or some close friends who are dudes?  Get you some brides-men!  Want to keep your wedding parties more traditional?  That's great too!  Just remember that it's your wedding and you should have the people that you want standing up there with you.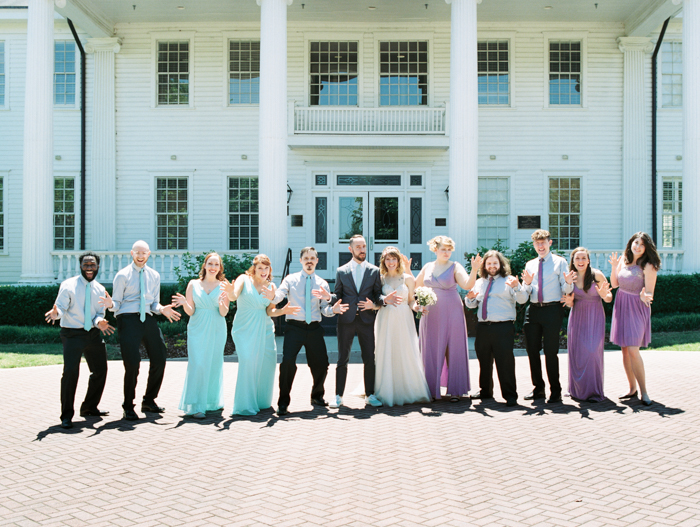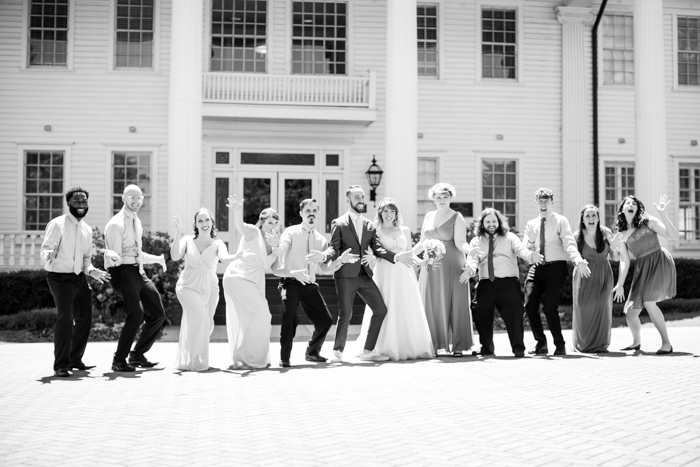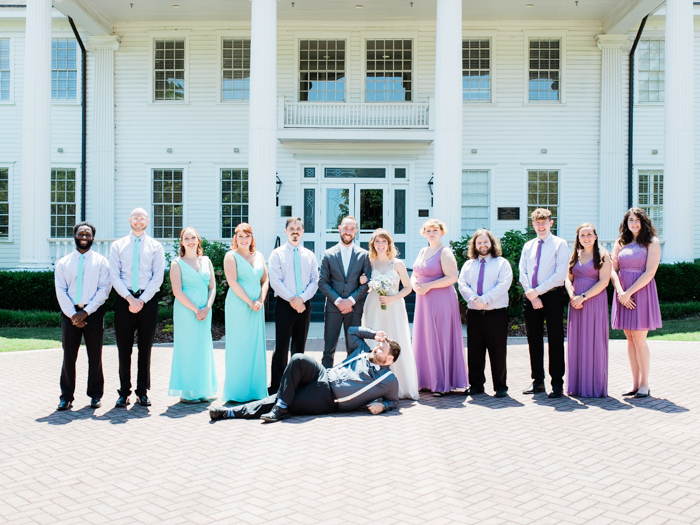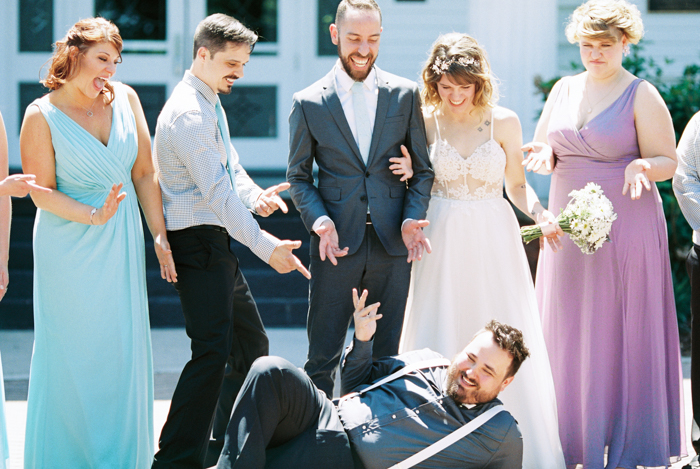 Oh that guy?  That's their officiant Marc.  He's also their dungeon master for an ongoing D&D campaign.  These are my kind of people.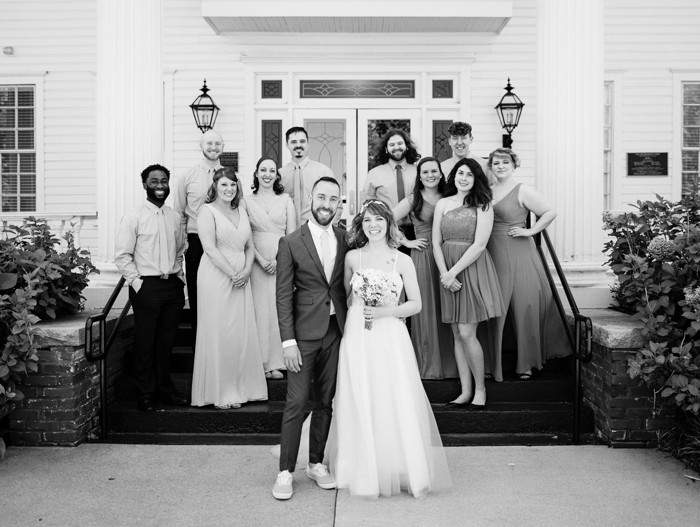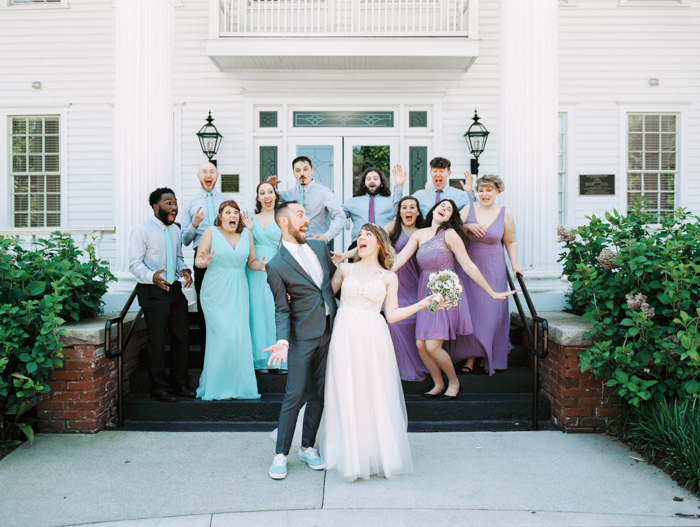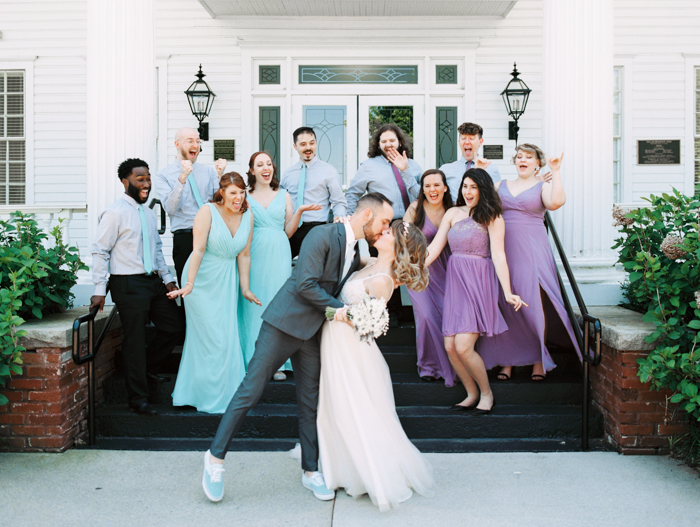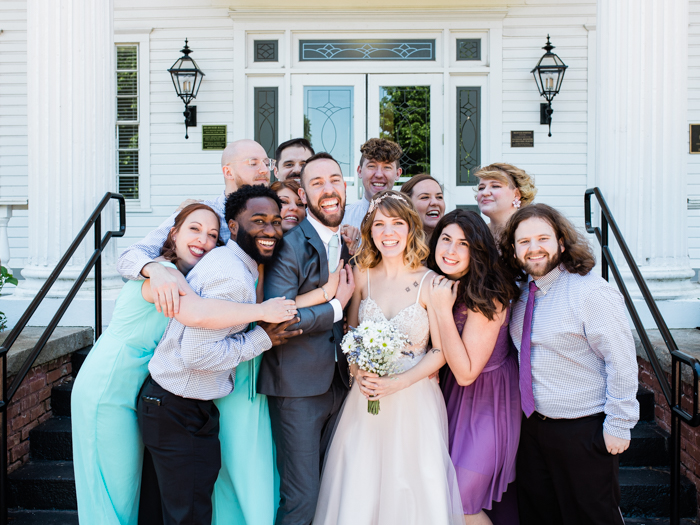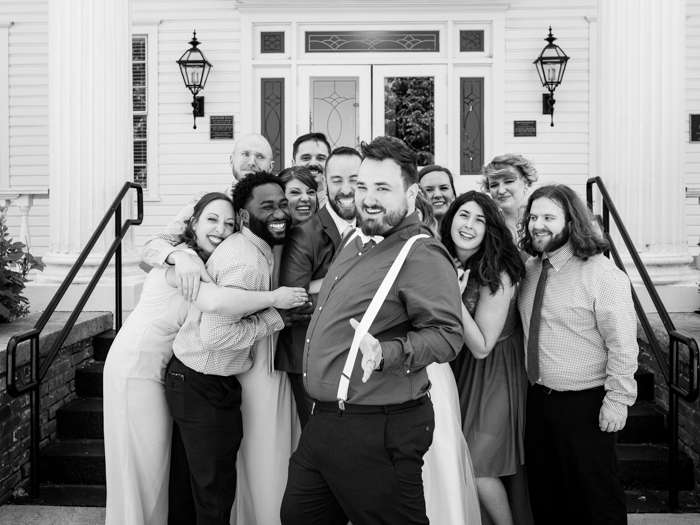 Now that we were finished with the portraits, it was time to head over to Factory Atlanta and get these two hitched!
As part of the ceremony, Mark had them roll a d20.  Like I said, these are my kind of people.

After the ceremony we snuck off with the newlyweds to grab a few more portraits.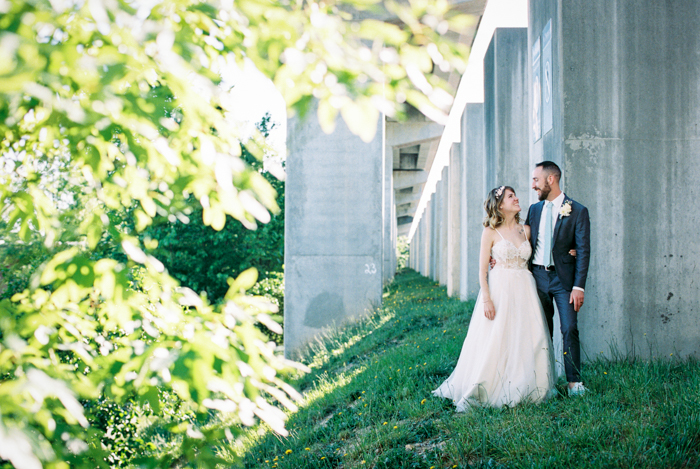 One of the coolest things about a Factory Atlanta wedding is this hidden space behind the venue.  A commuter rail line runs right over head so there's some really unique concrete structures with some awesome leading lines!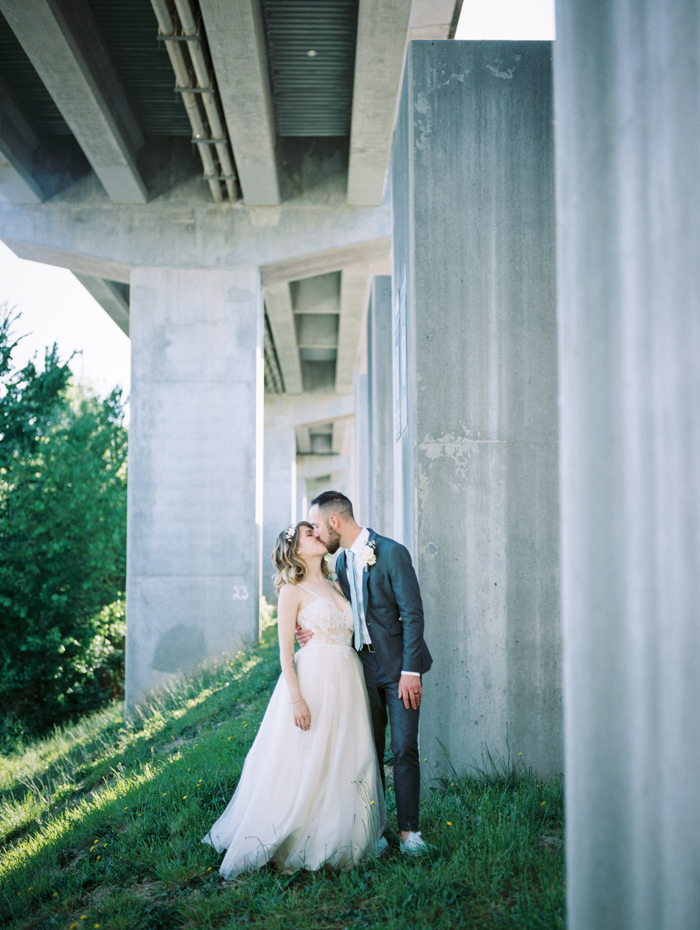 You have to scramble up a steep little hill to get to this spot, but Hannah & Sean were all about making it happen.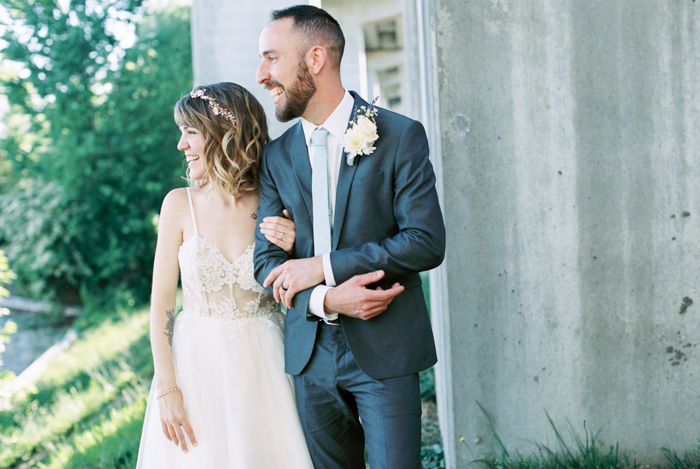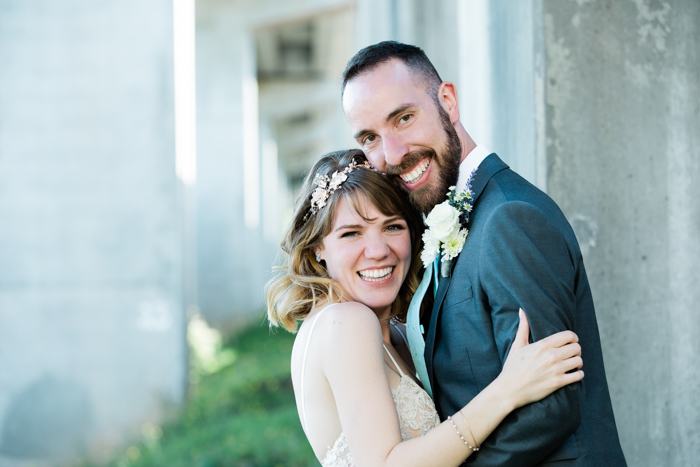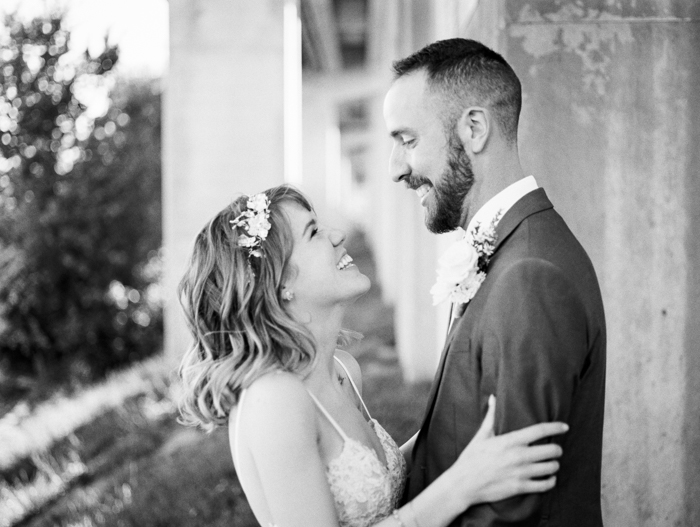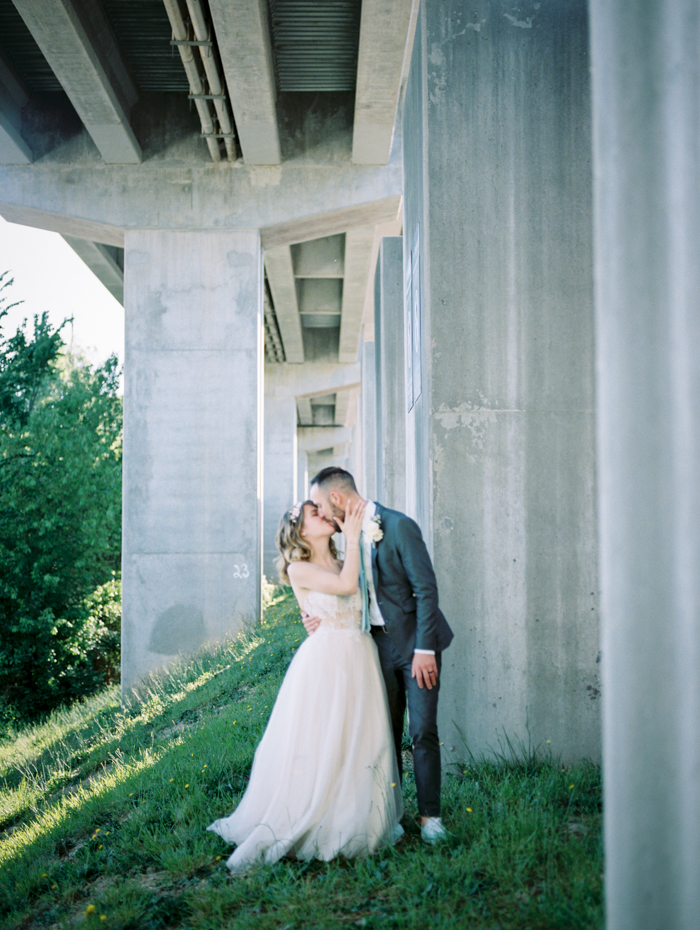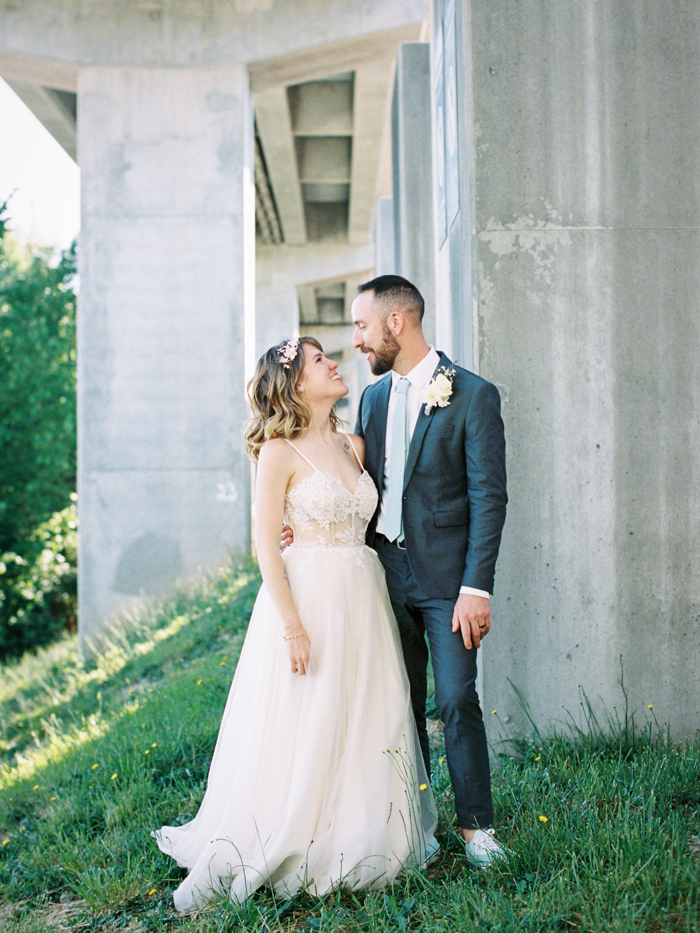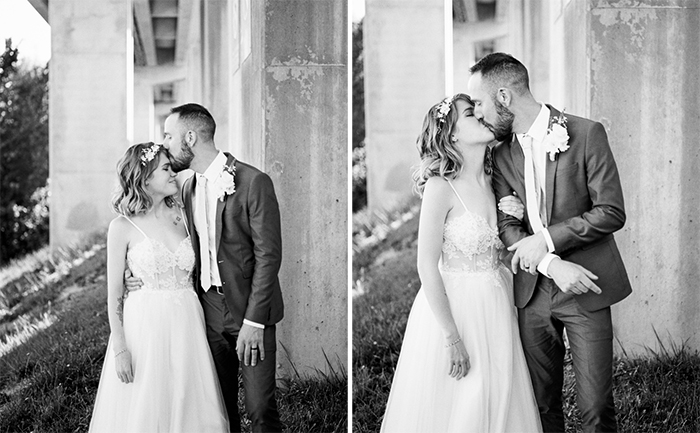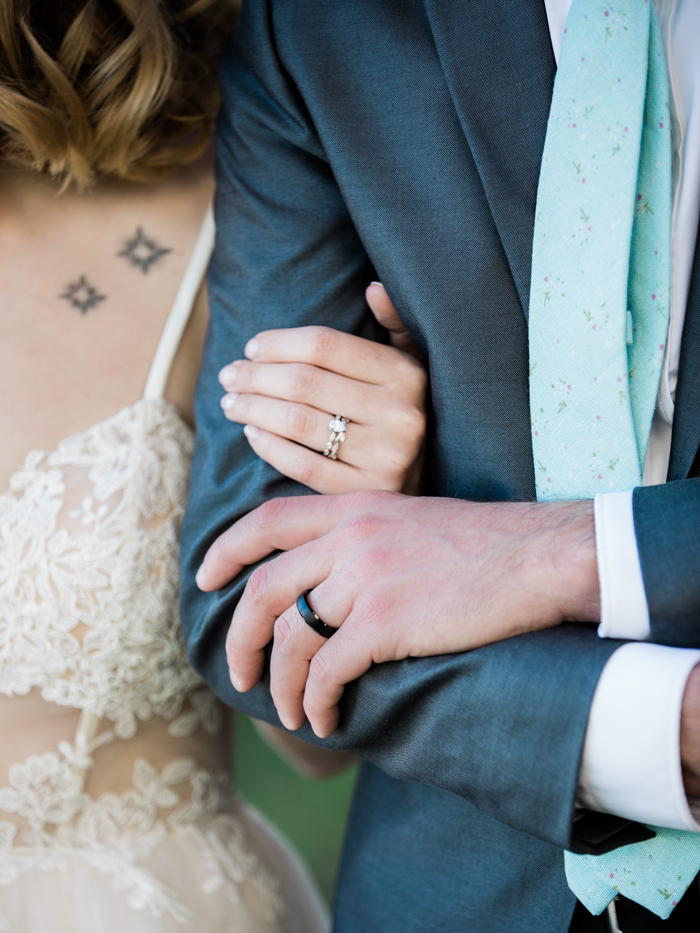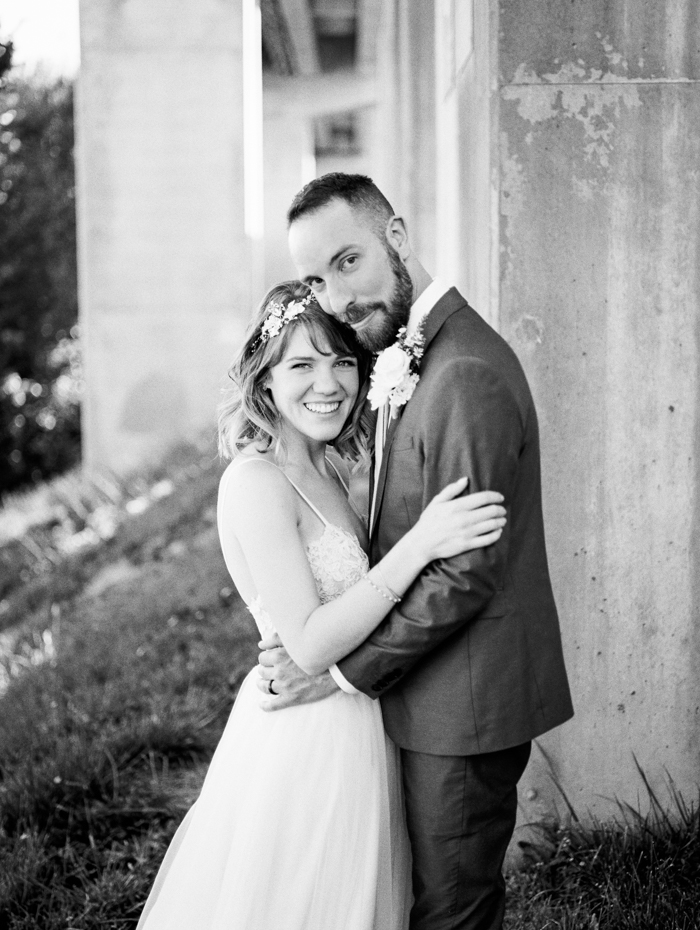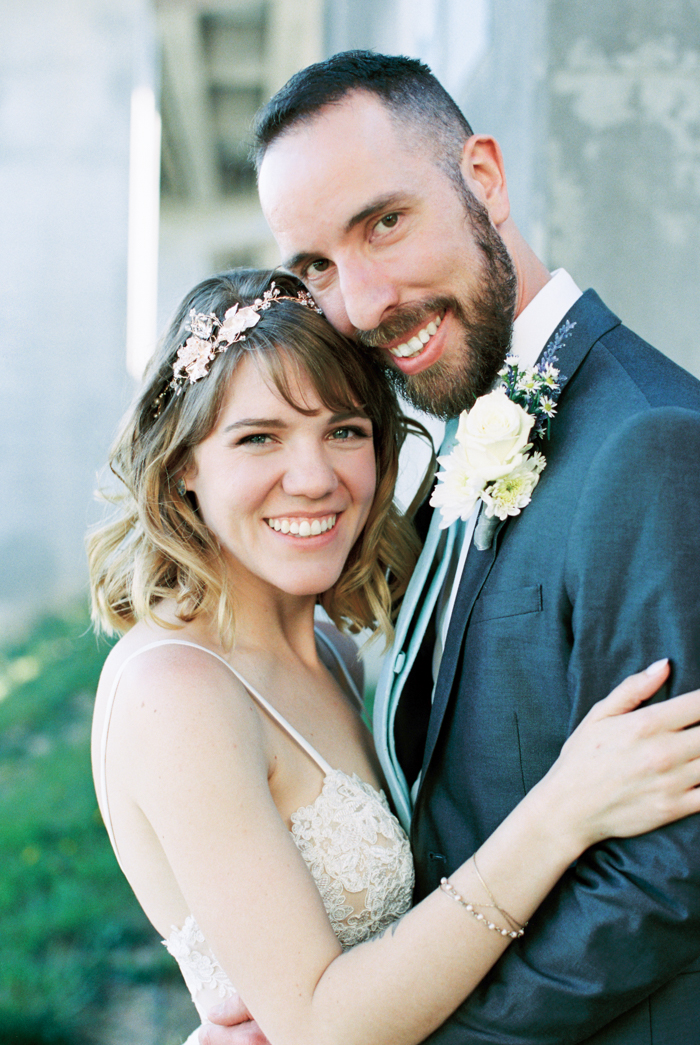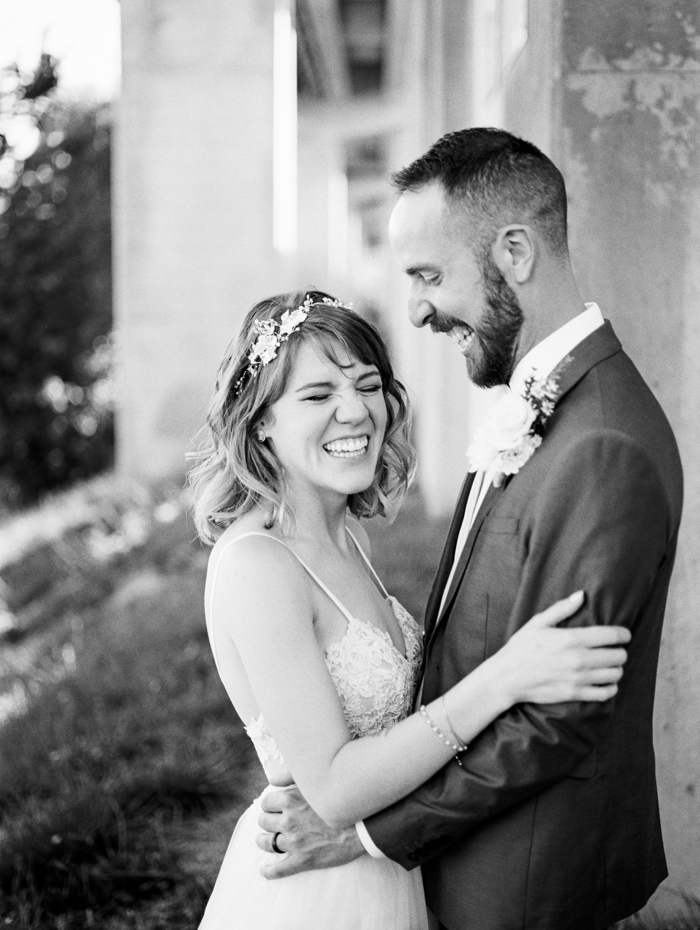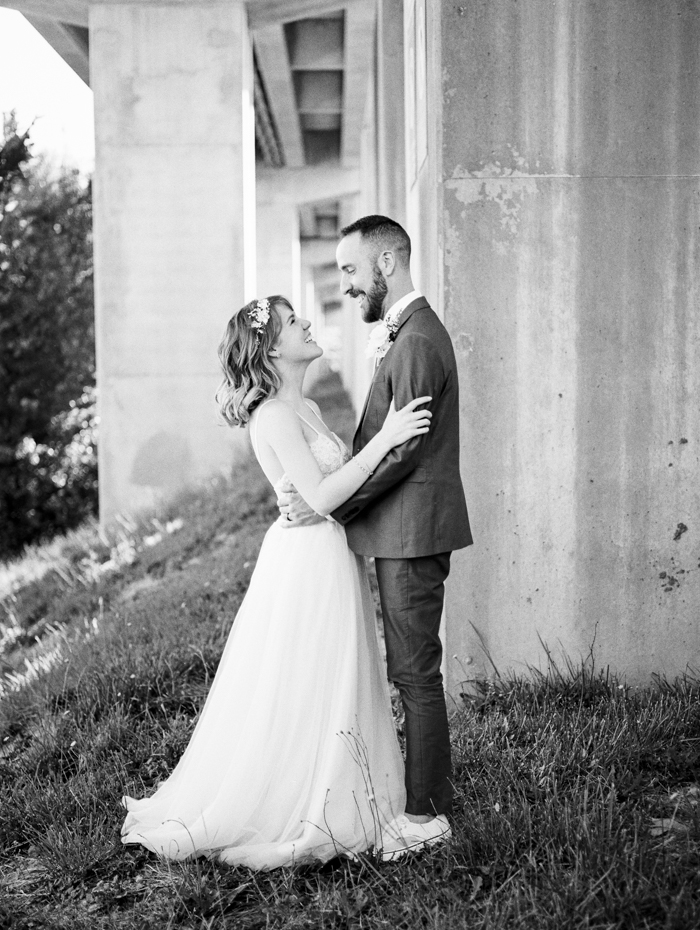 This day was definitely a natural 20.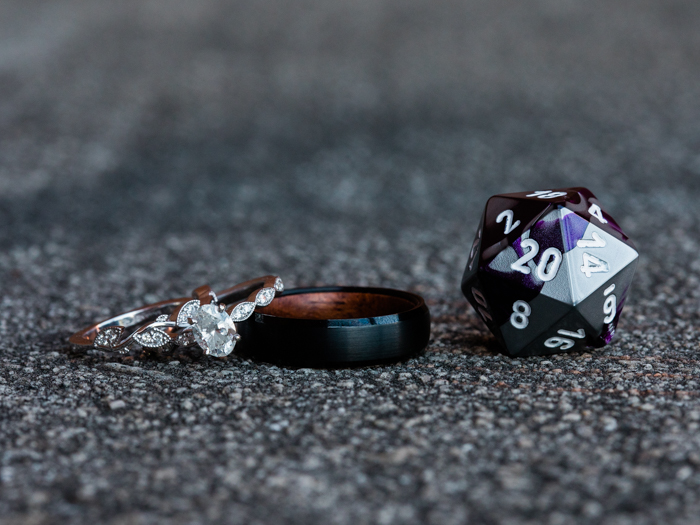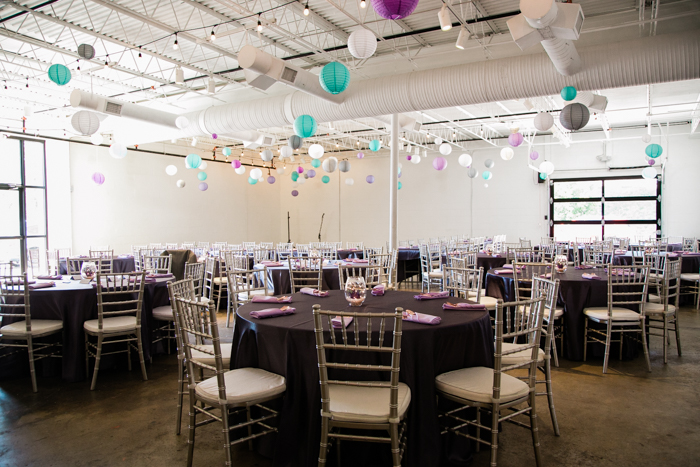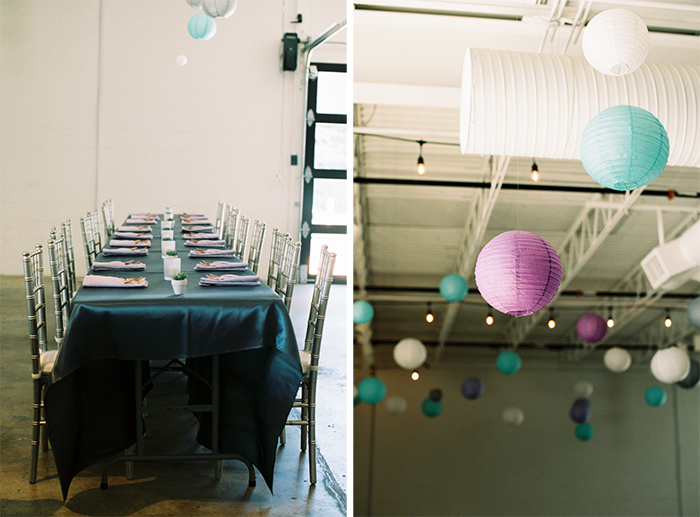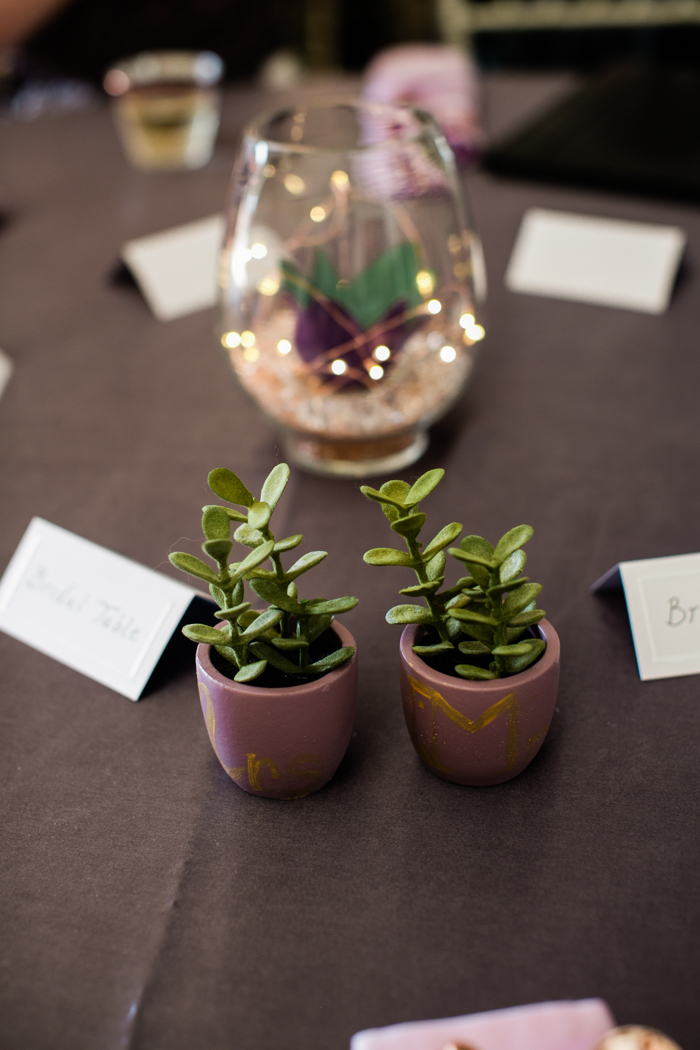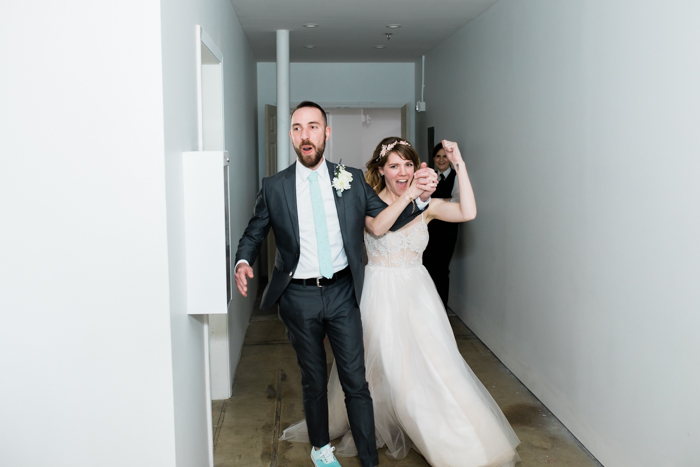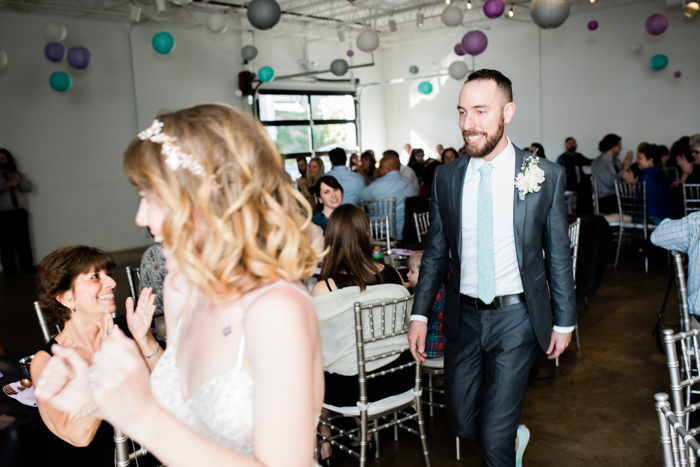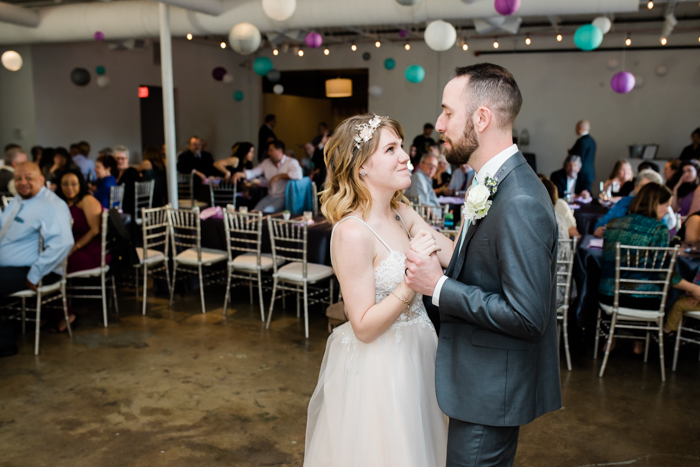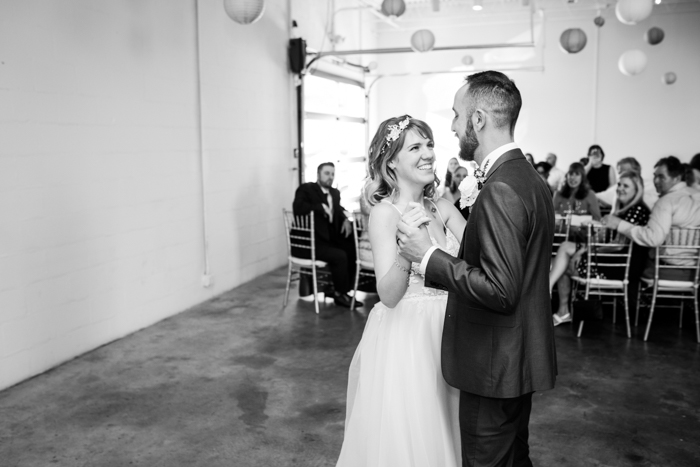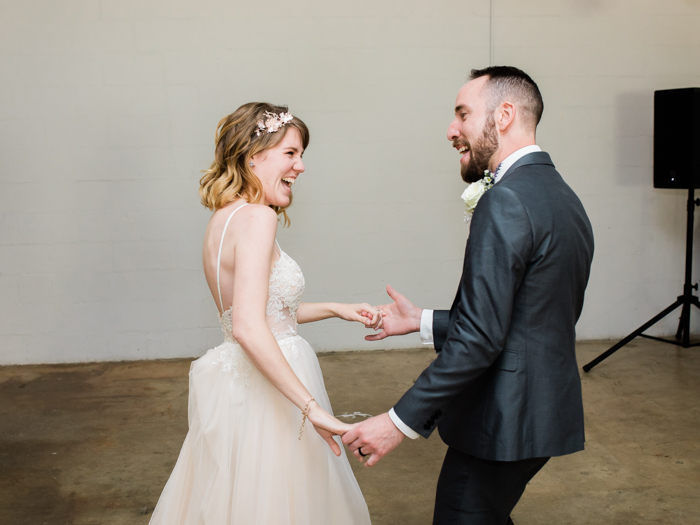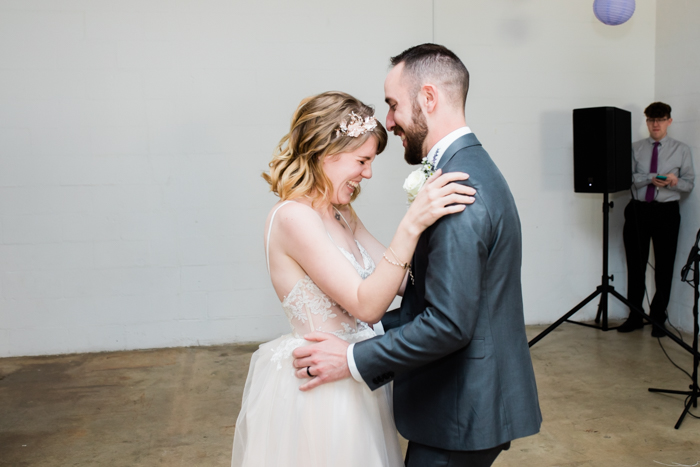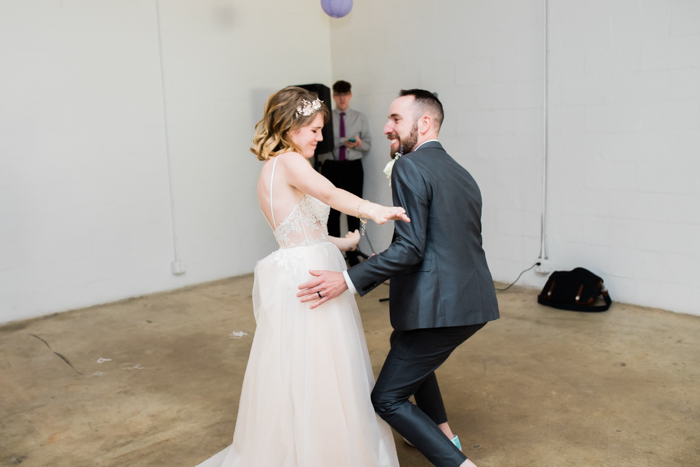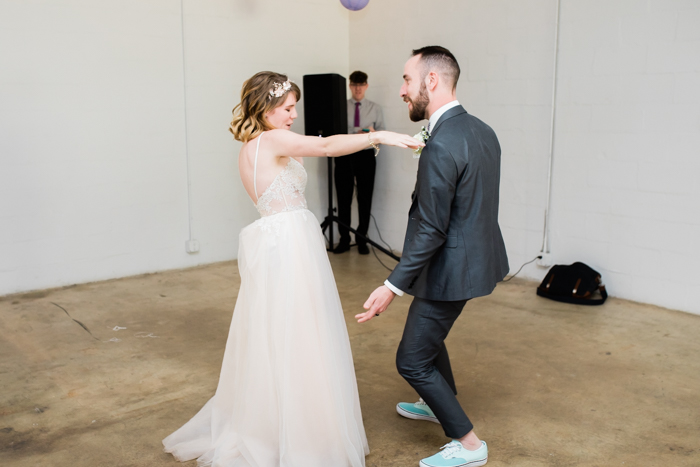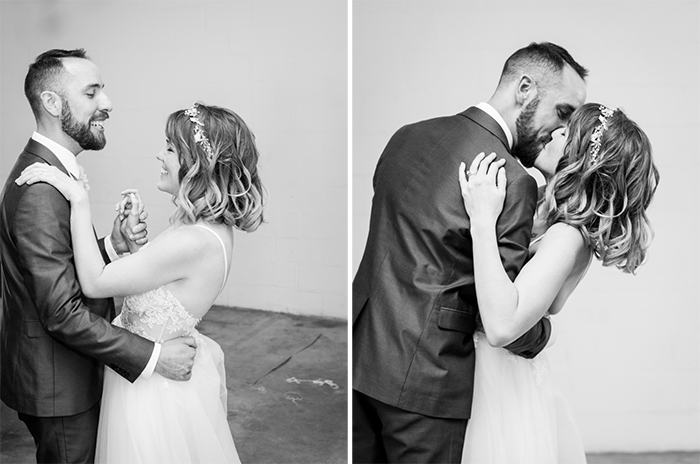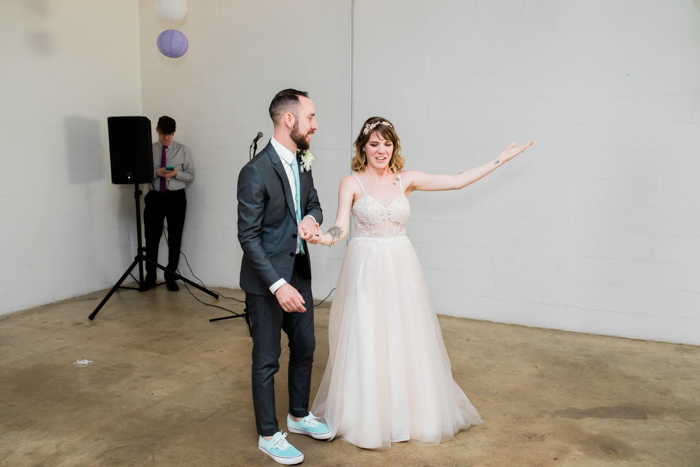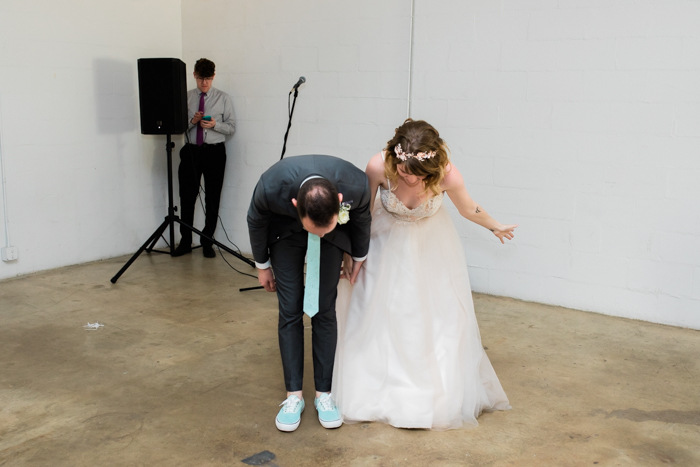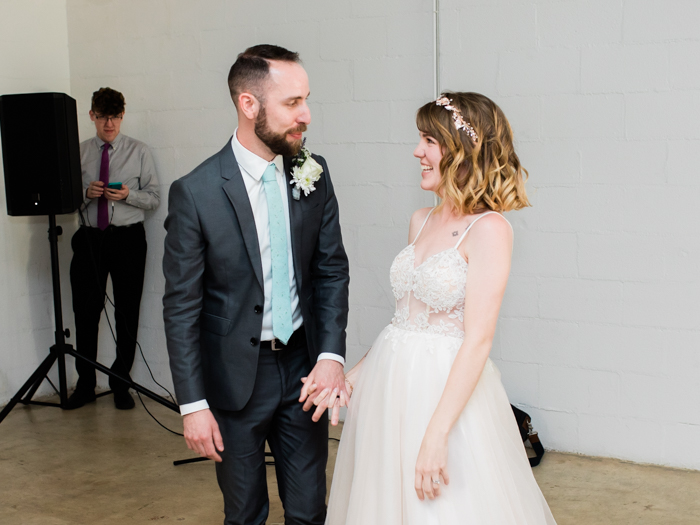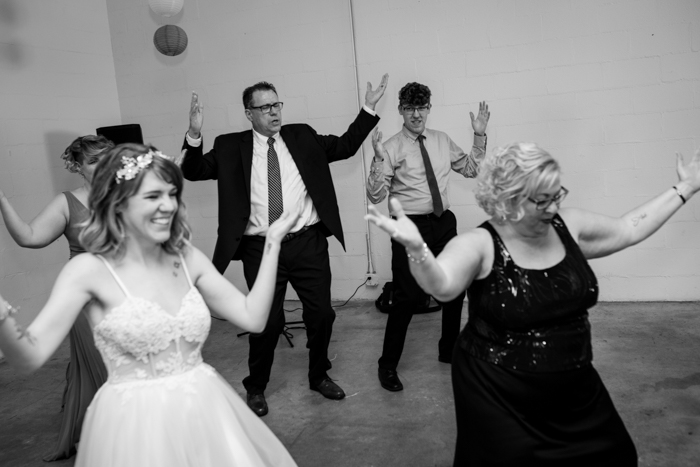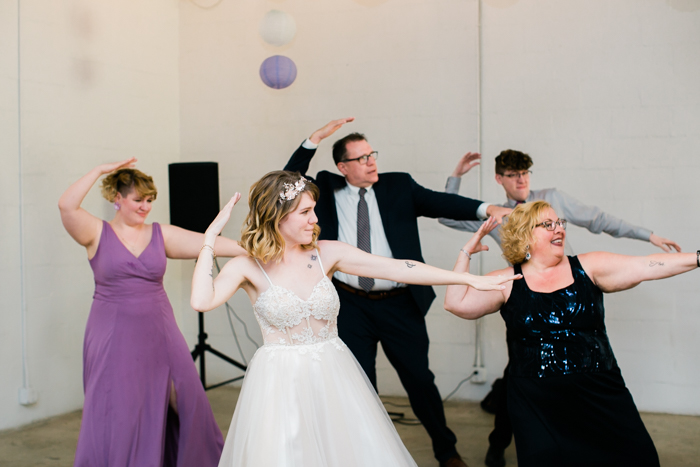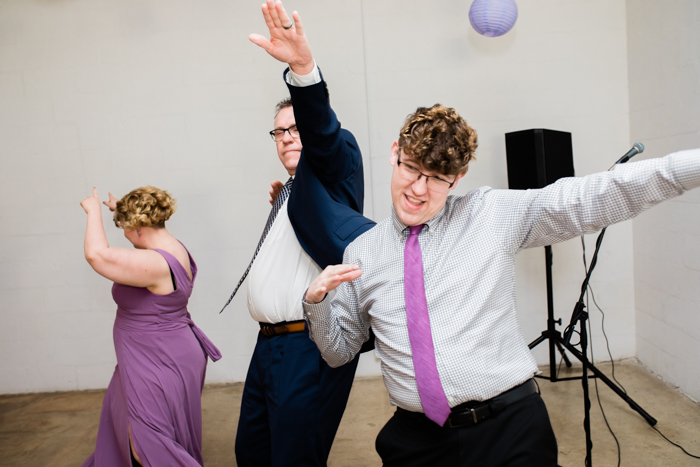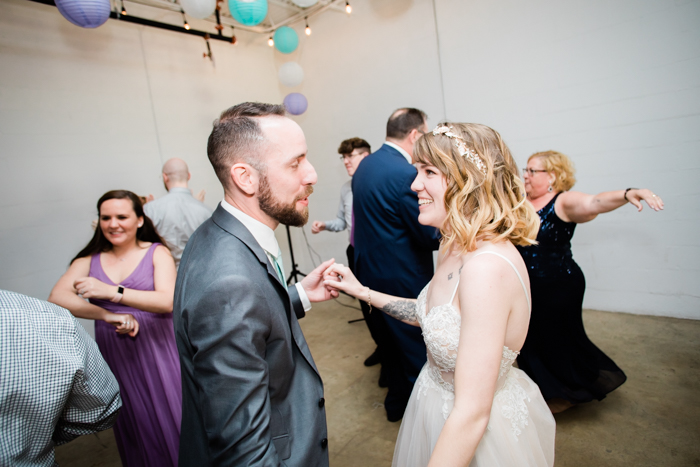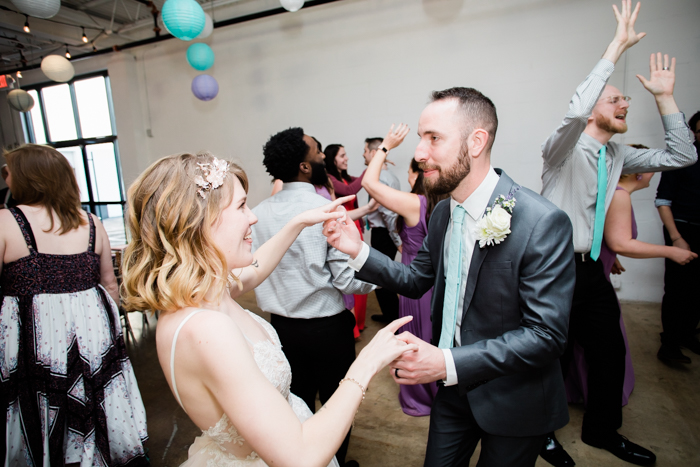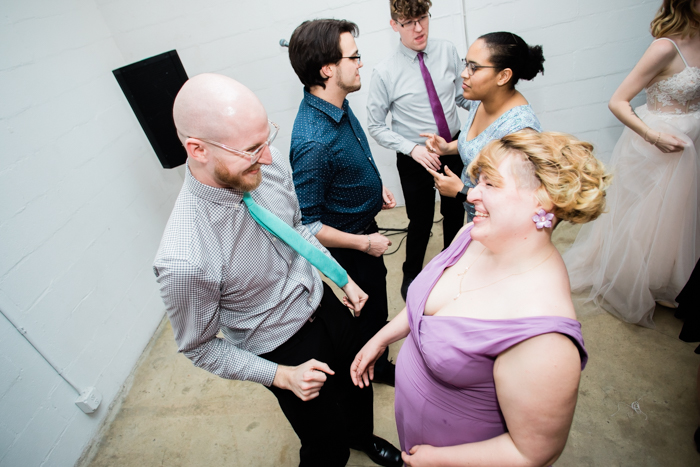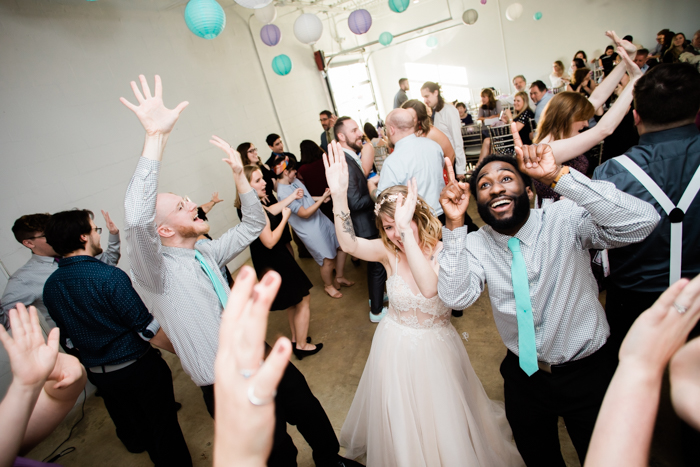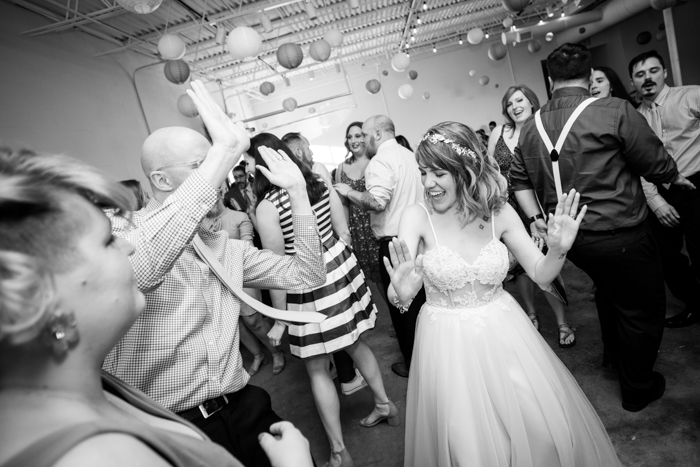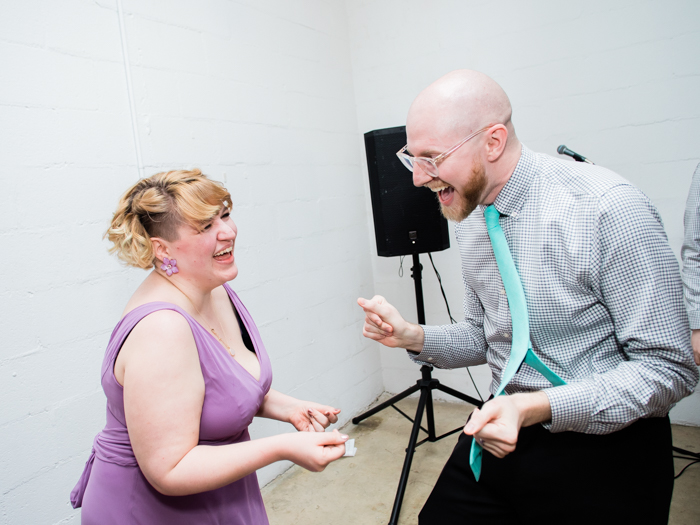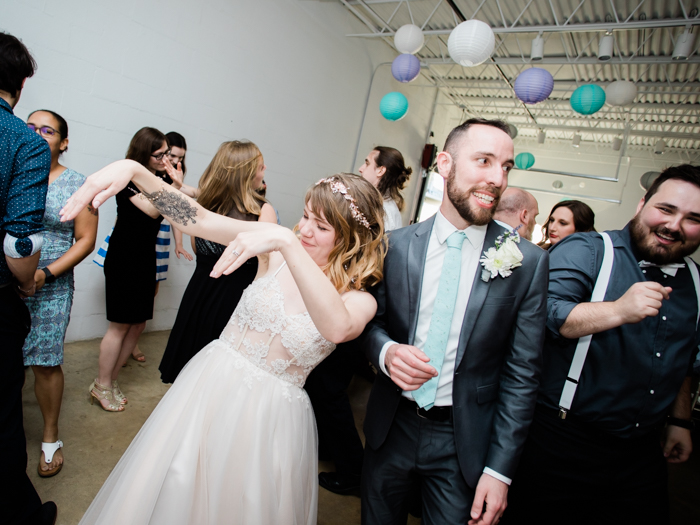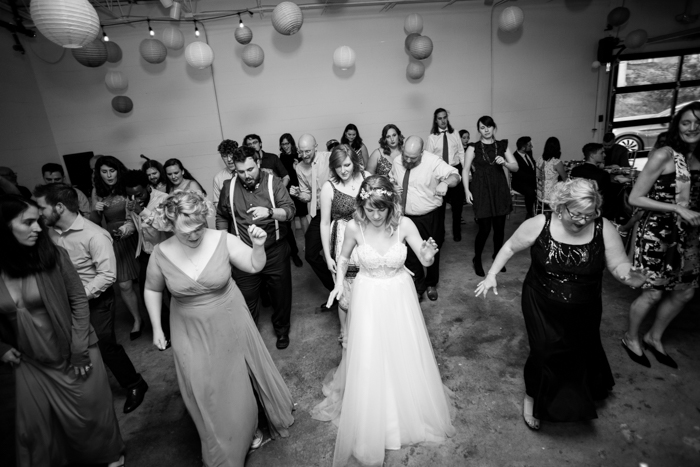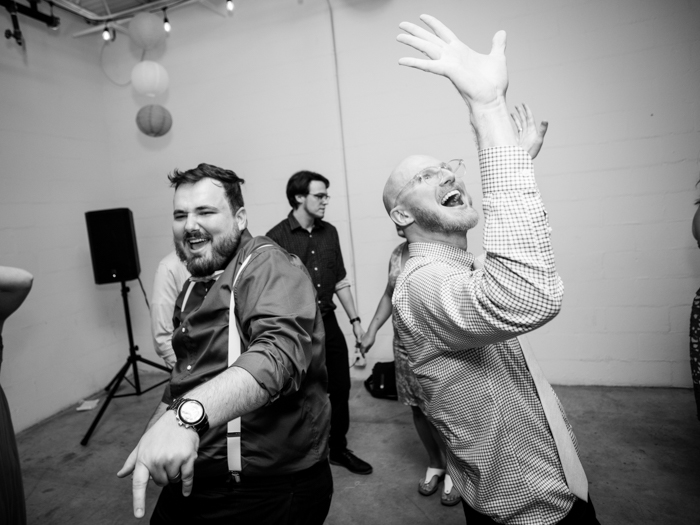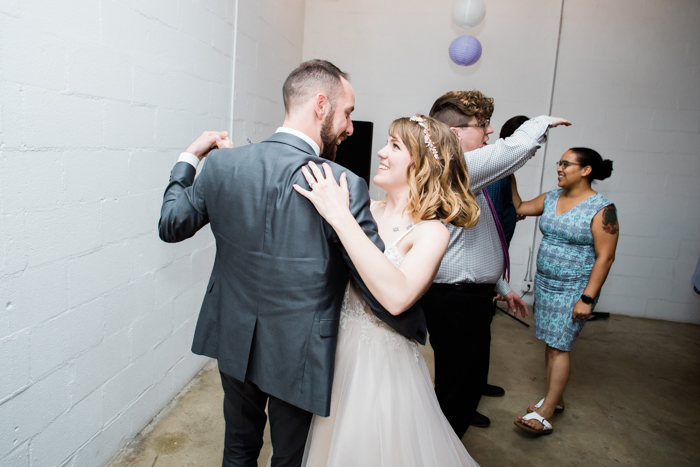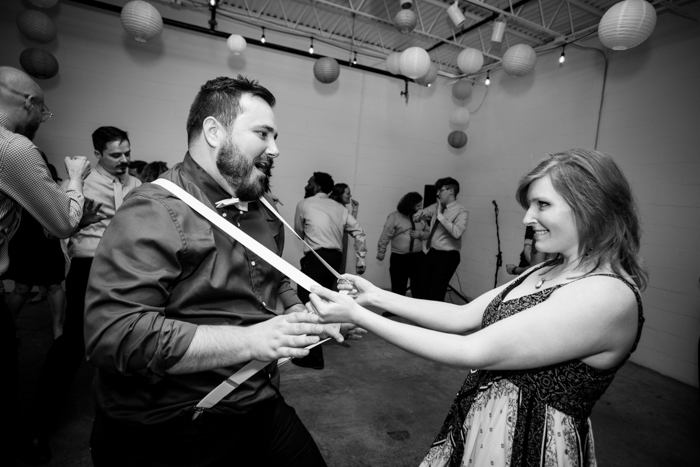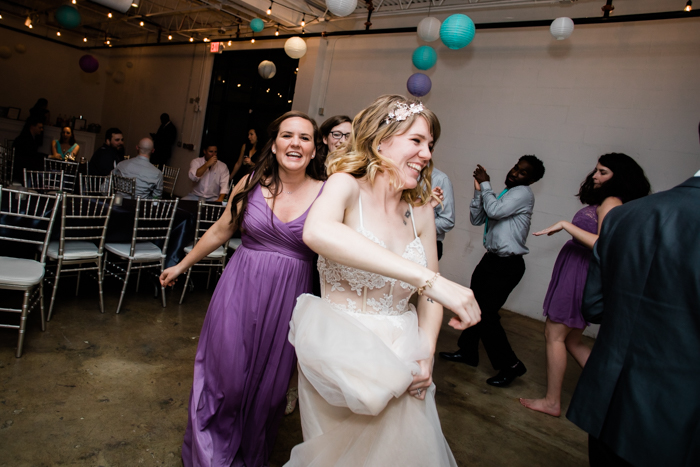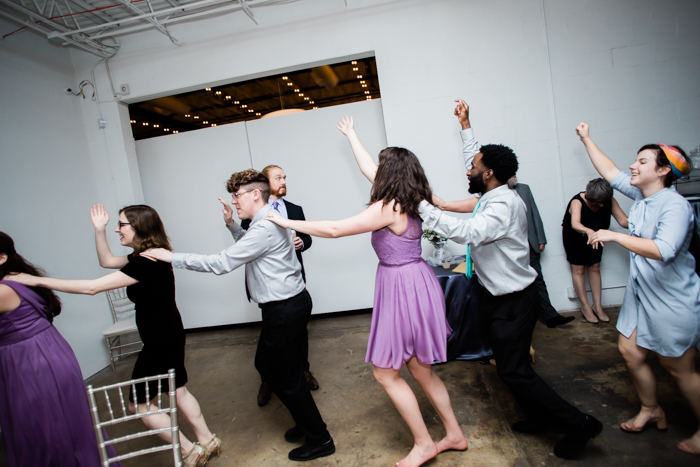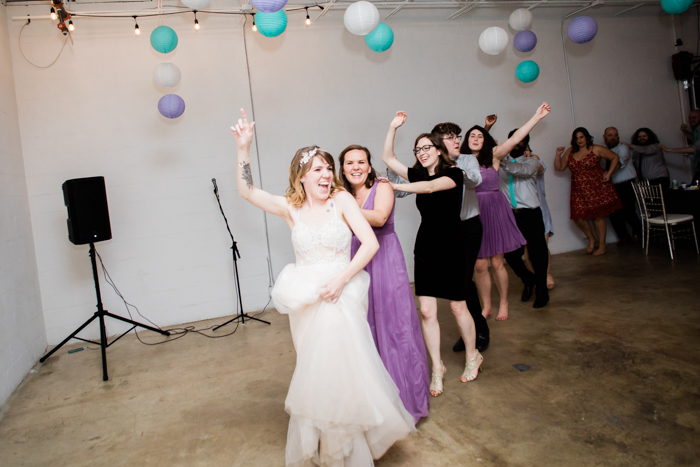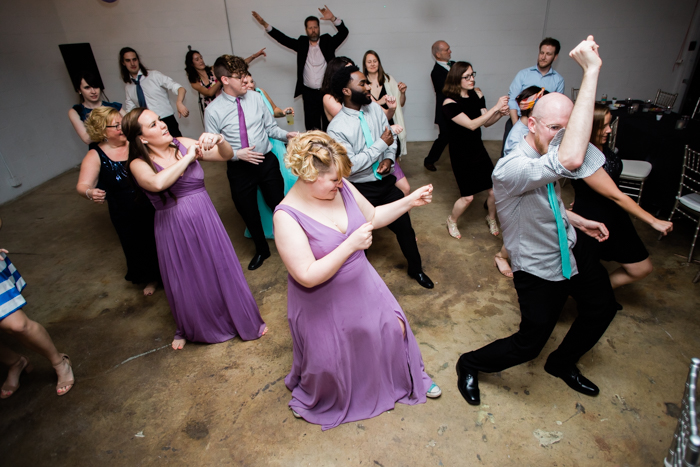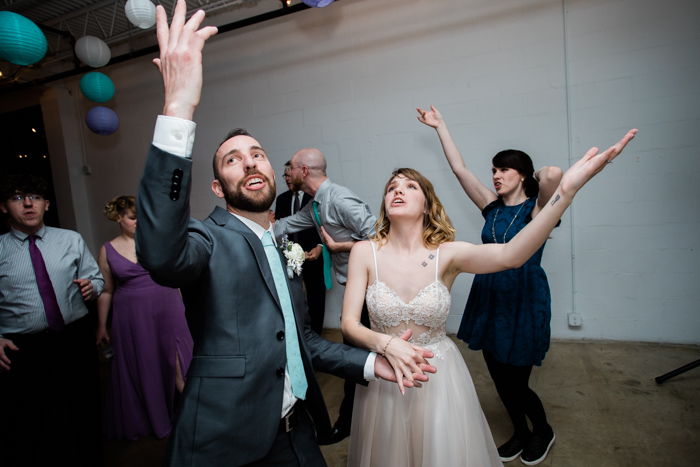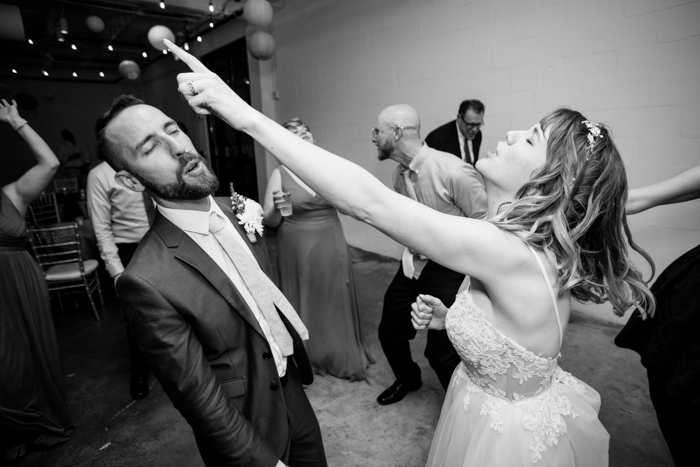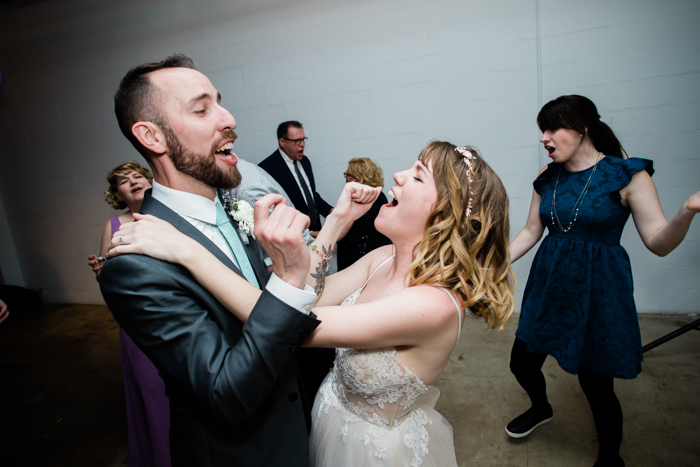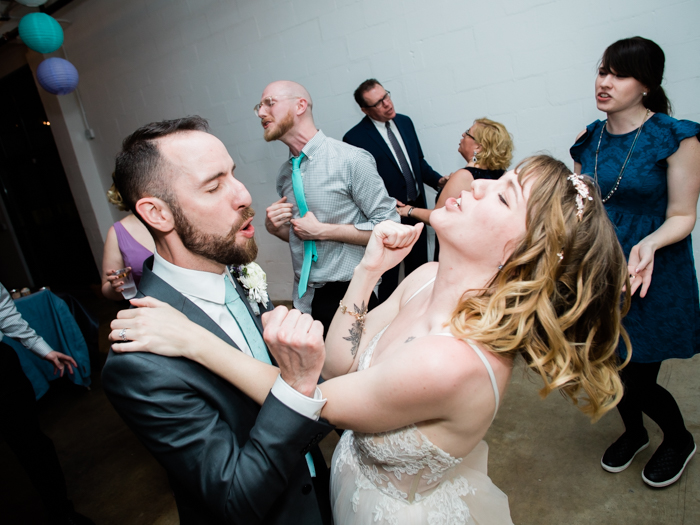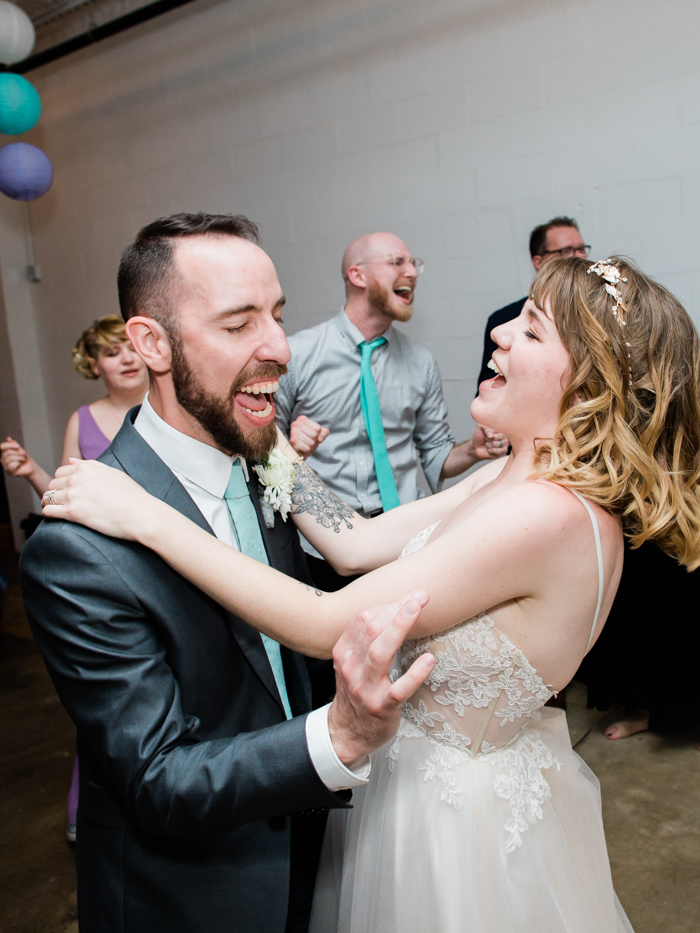 A huge thanks to my friend Noi Tran for second shooting with me!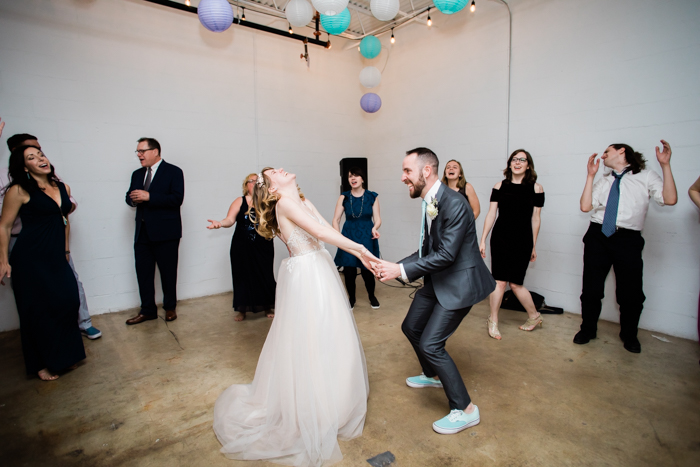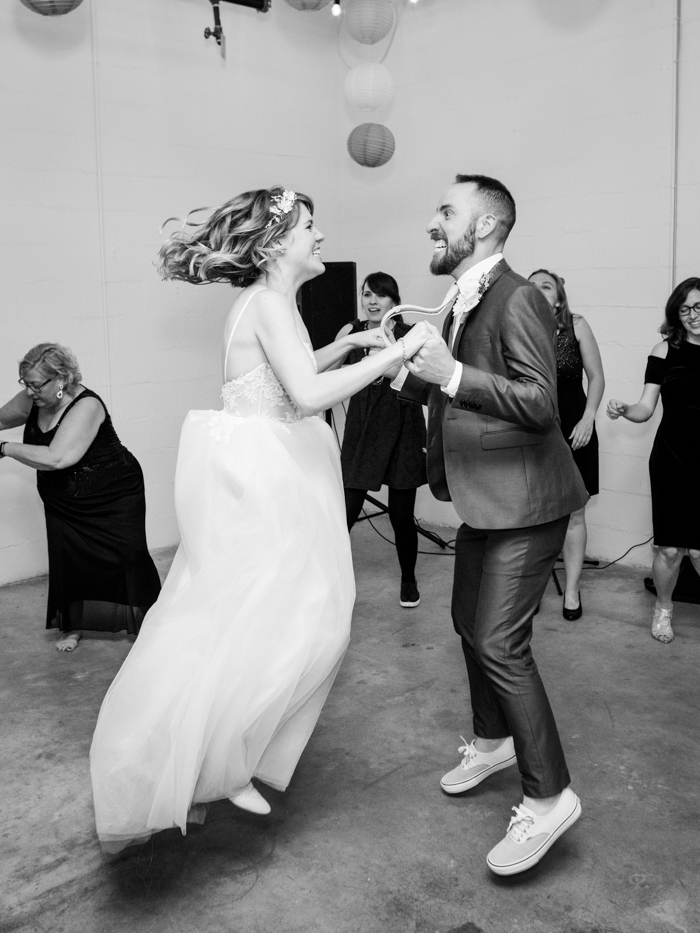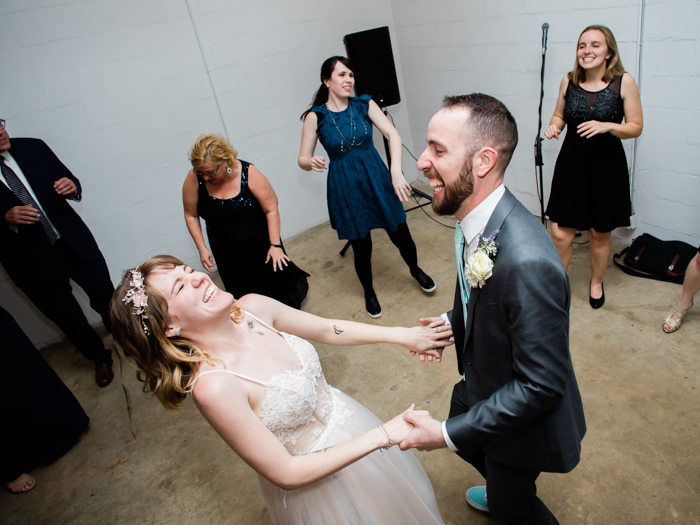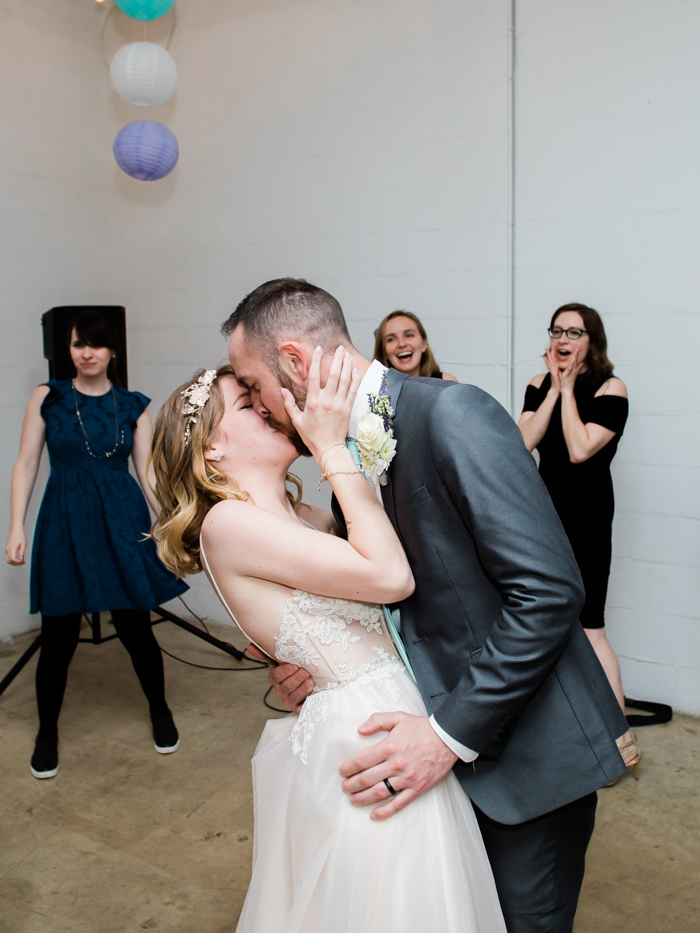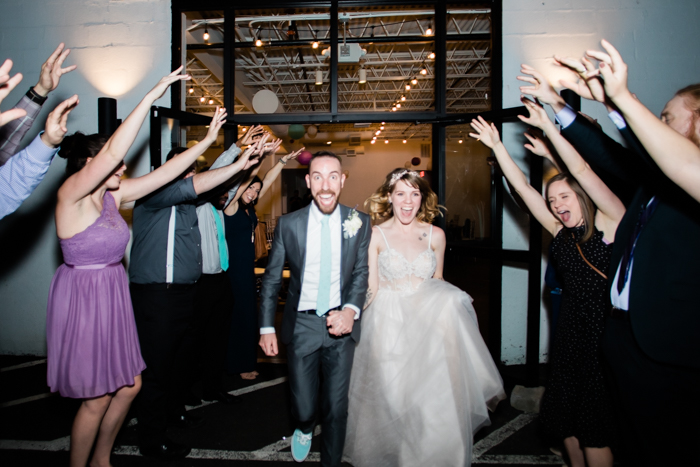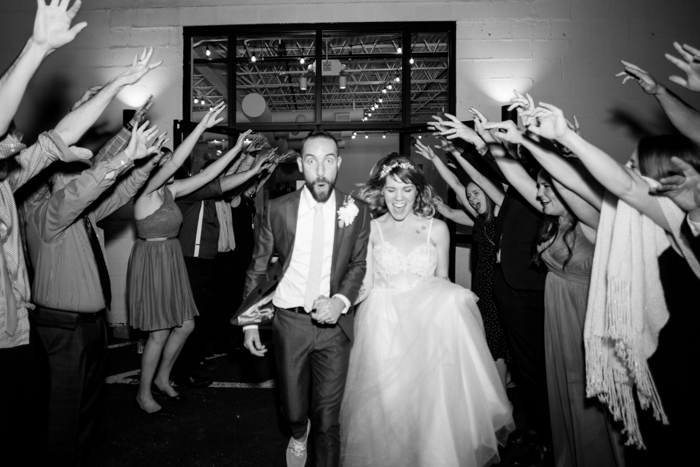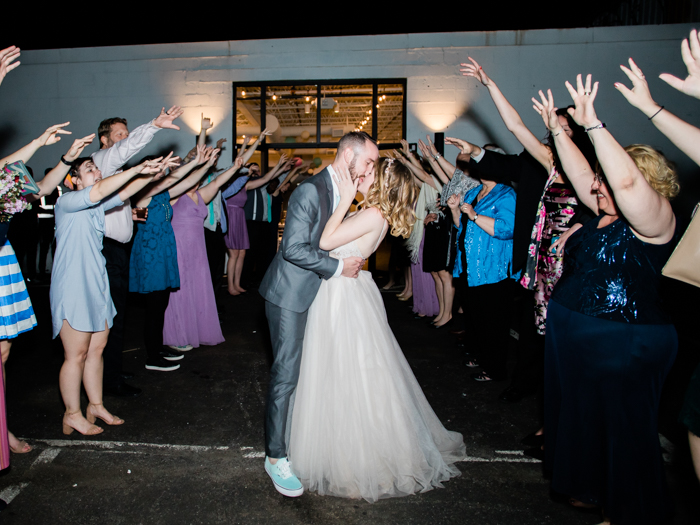 Thank you guys again for making me a part of your wedding!  There's nothing better than getting to celebrate with friends like the two of you!!  Now when are we going to start that D&D campaign?
Need some photos of your own?
You can check out some more of our work here and find out more about us here,
but we would love you get to know you! Let's talk.