Arabia Mountain Engagement Session : Akia & Paul
It's no secret that I love the mountains.  Whether it's the Rockies, the Smokies, or just a good looking hill, I'll take any excuse to go for a hike.  Well lucky for us in Atlanta, there's an amazing and unique spot called Arabia Mountain just outside the city!  I've gotten to visit it a few times and ever since I've wanted to do a couple's shoot there.  I suggested it to Akia and Paul and they thought it would be the perfect location!  Everything worked out so well, and I couldn't be happier with the photos from their Arabia Mountain engagement session!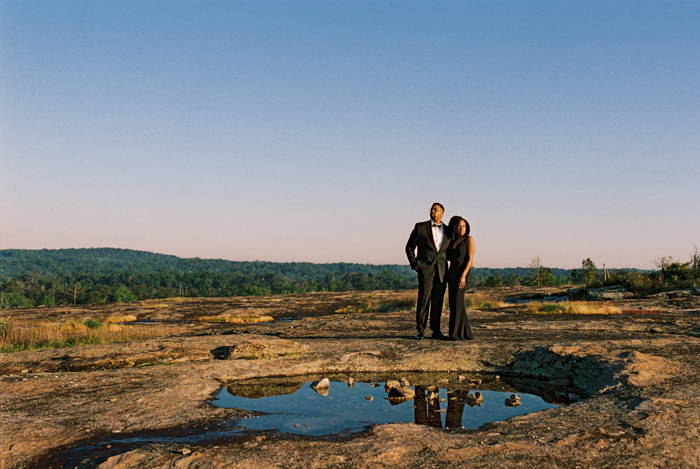 We got together just after sunrise for a quick hike up to the top of mountain.  Akia came prepared with a portable changing booth so they could be fresh for the photos!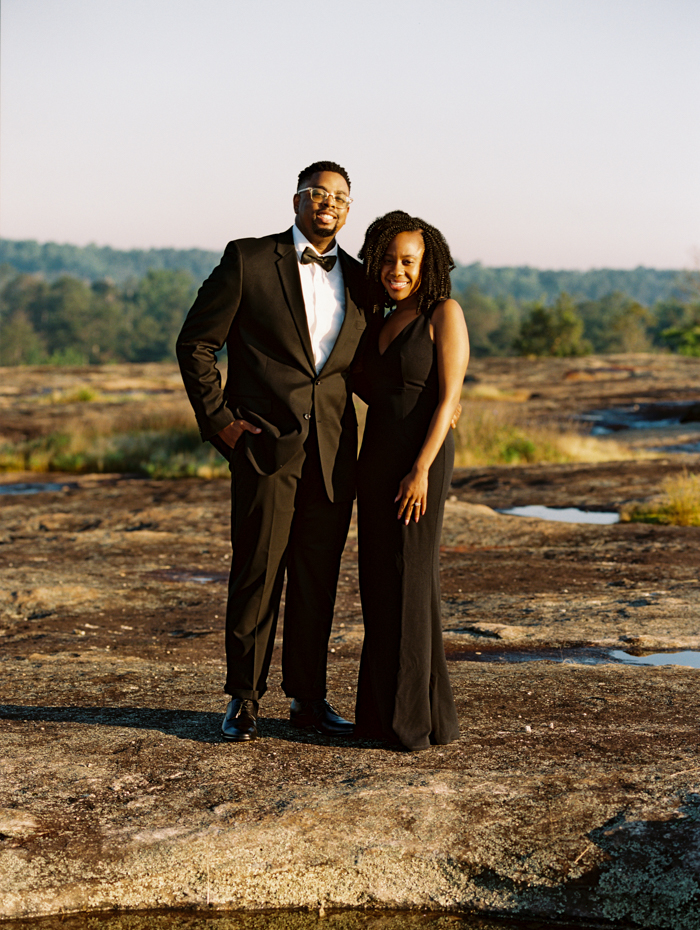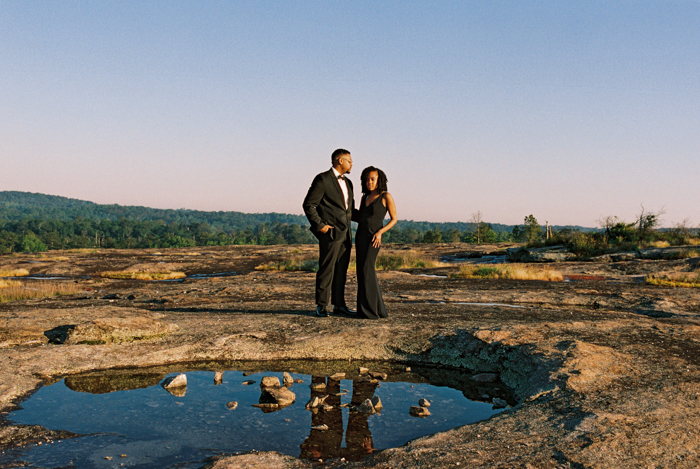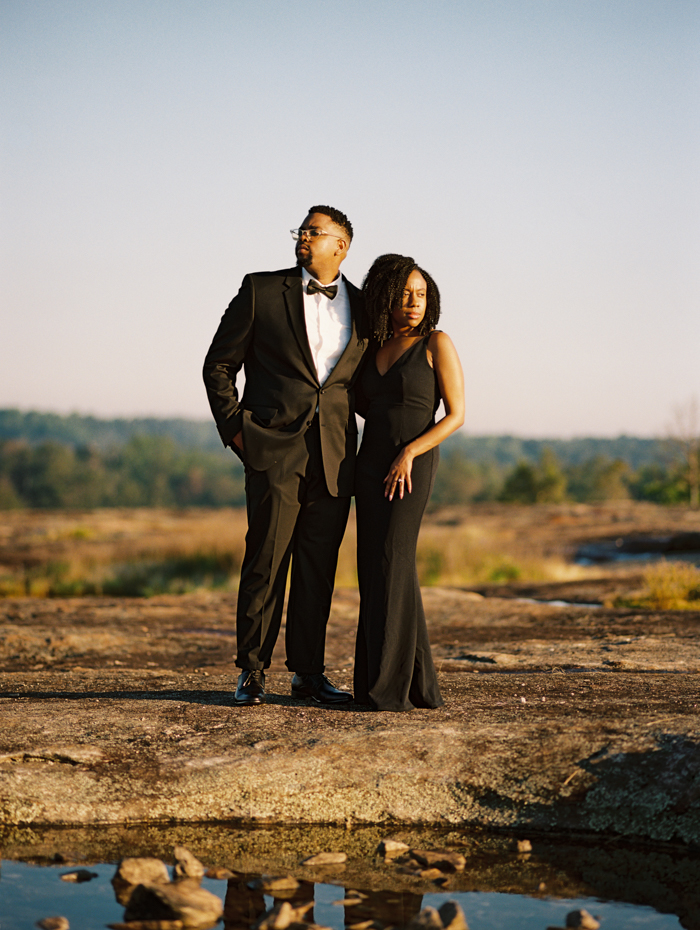 Now I knew they were a classy couple, but I didn't realize just how classy until we started shooting.  I mean come on, just look at how they're wearing those outfits!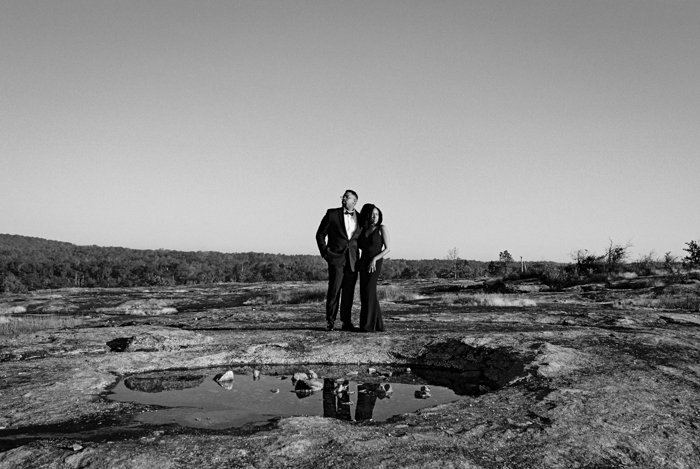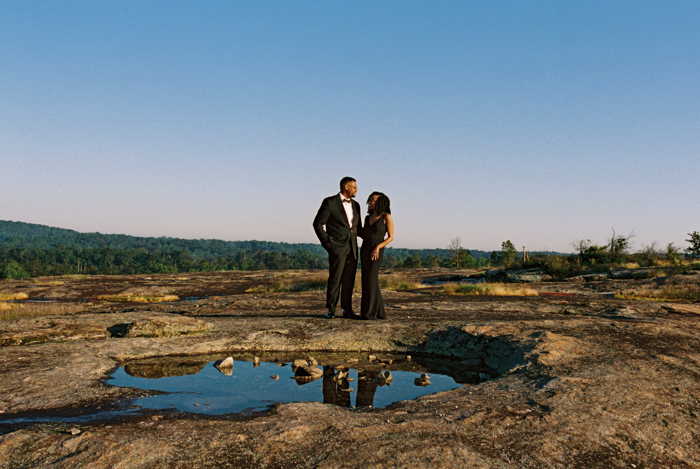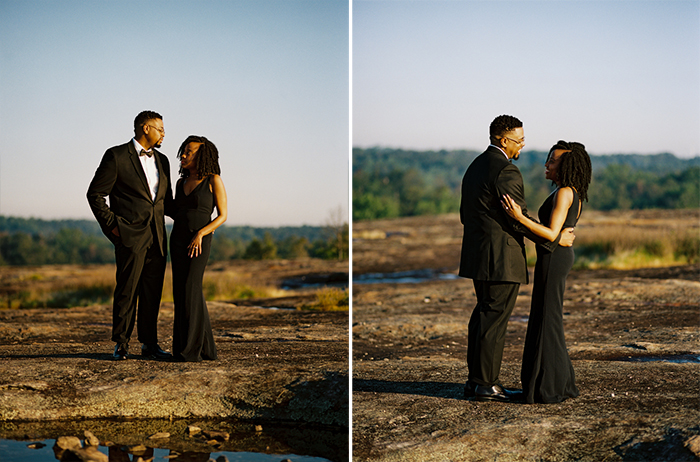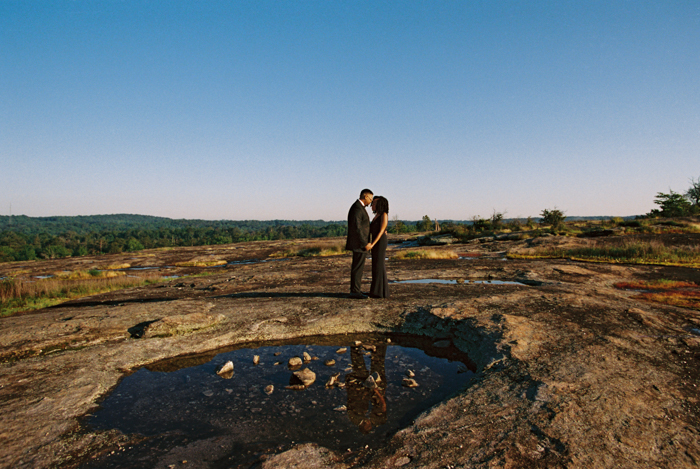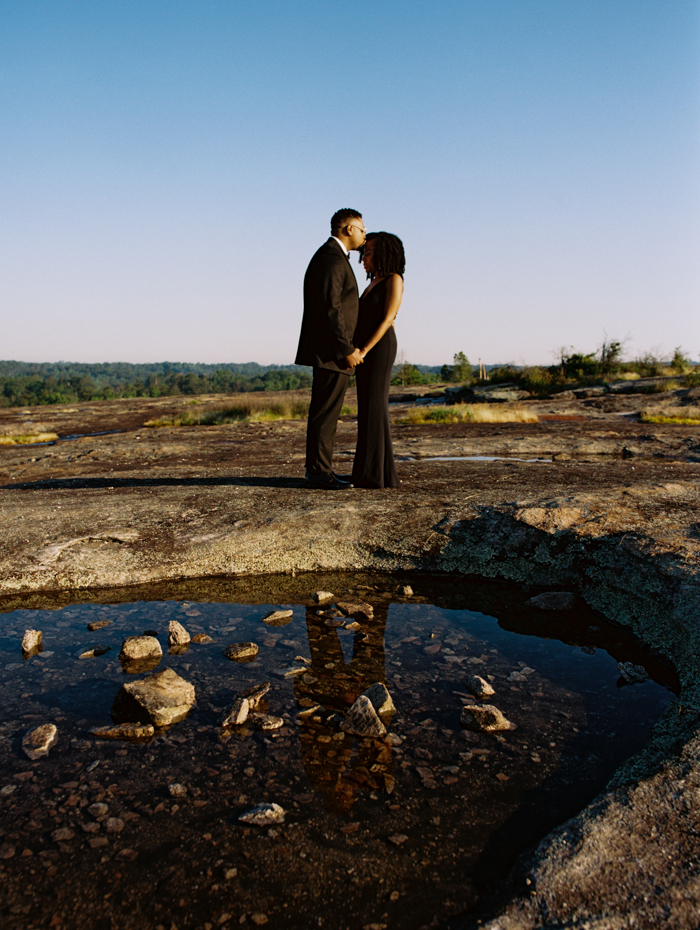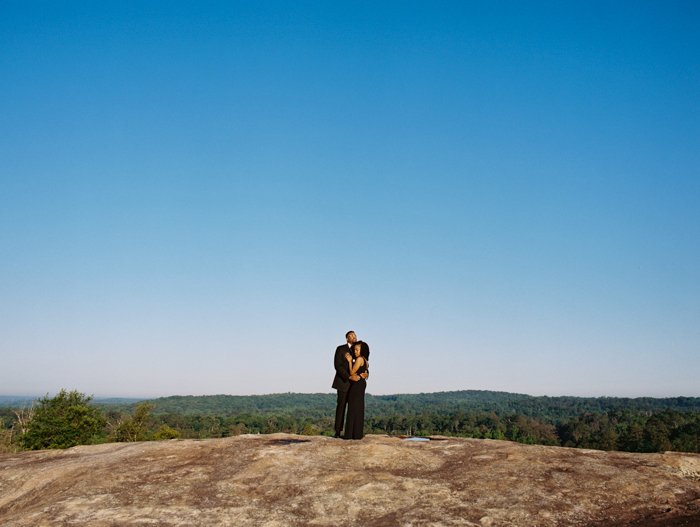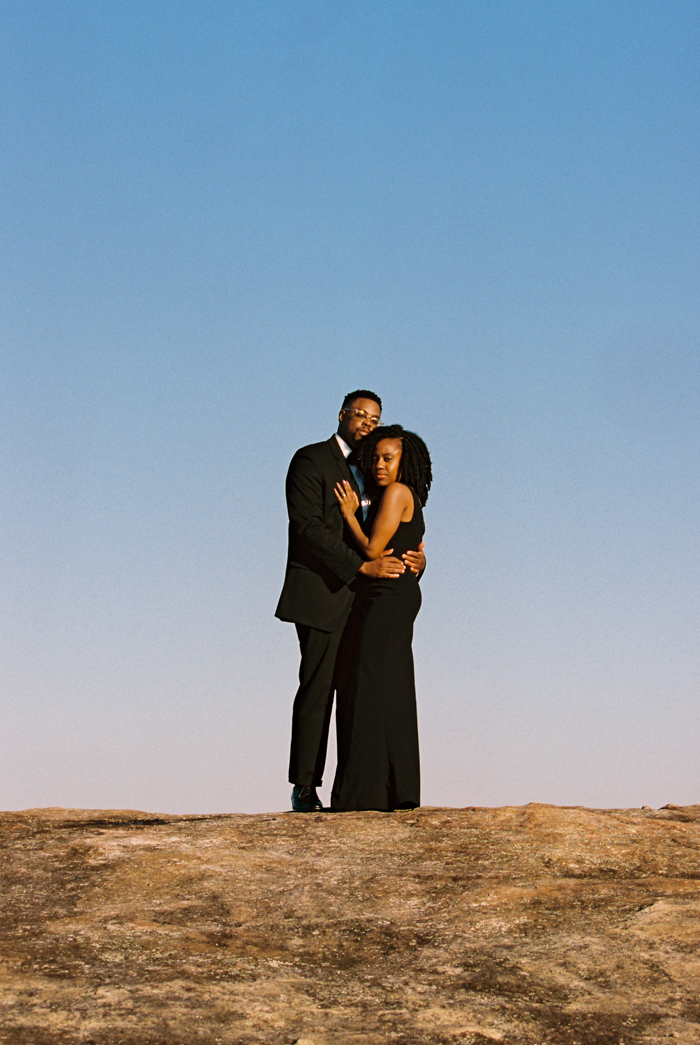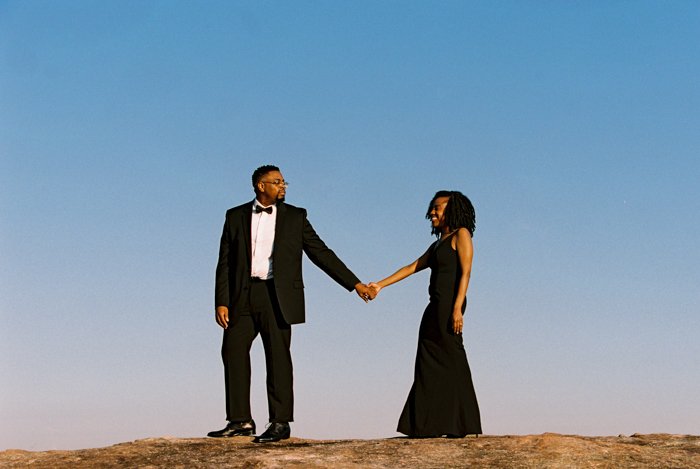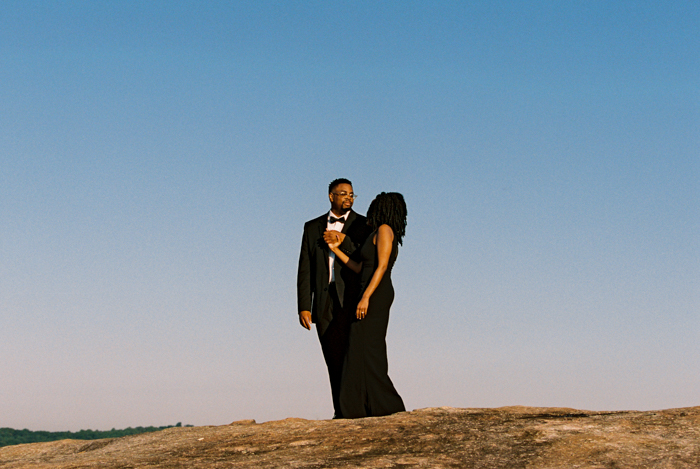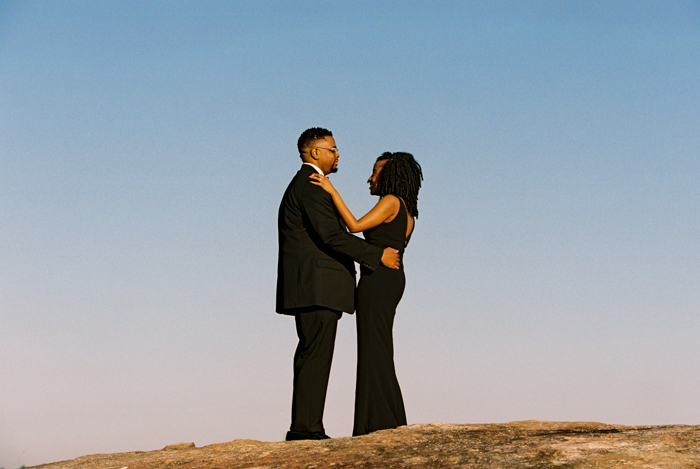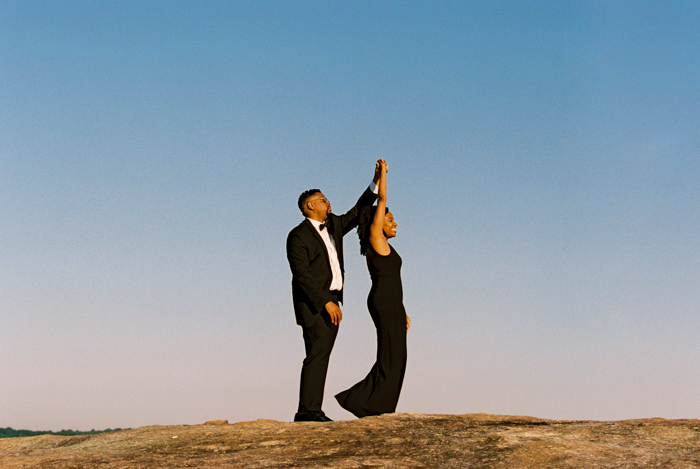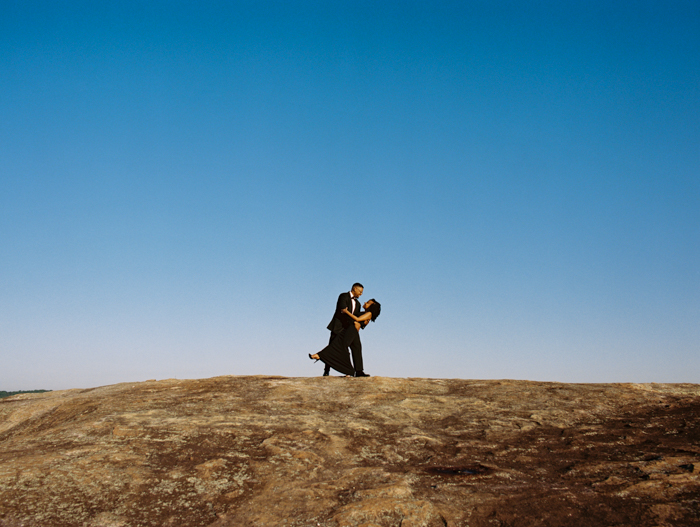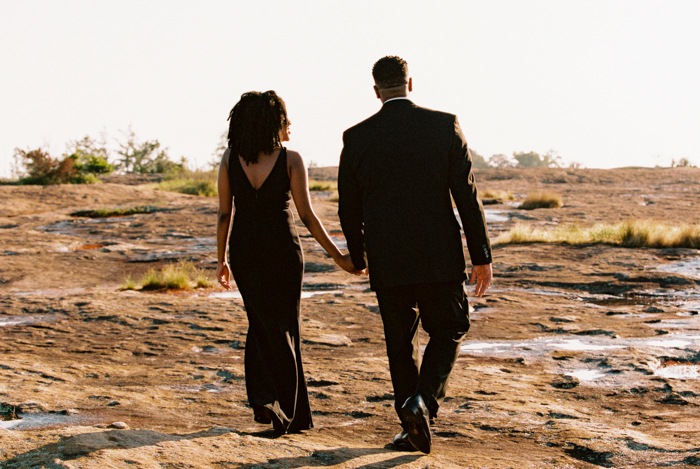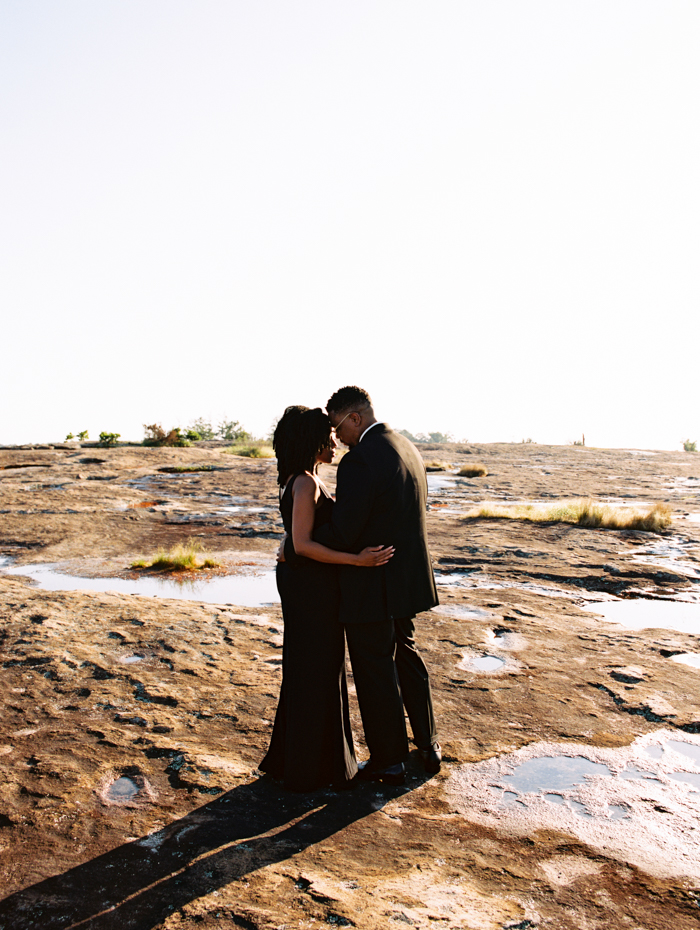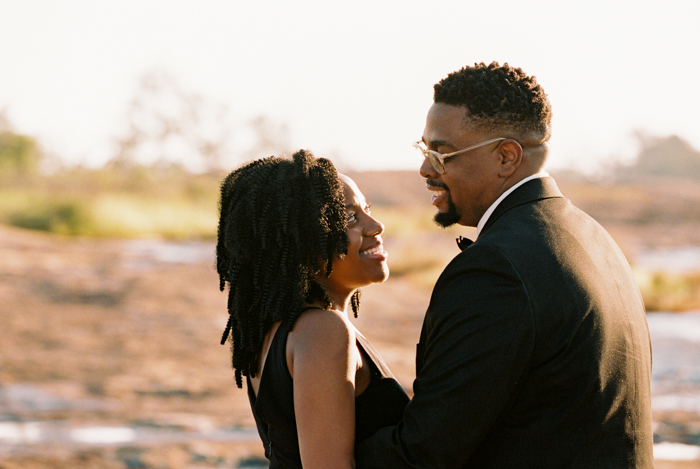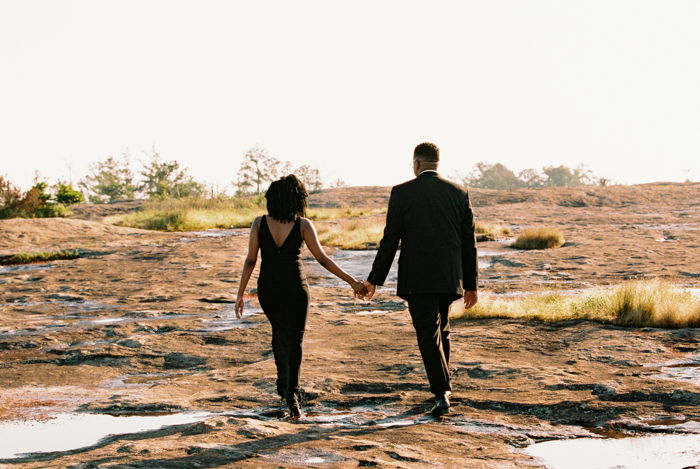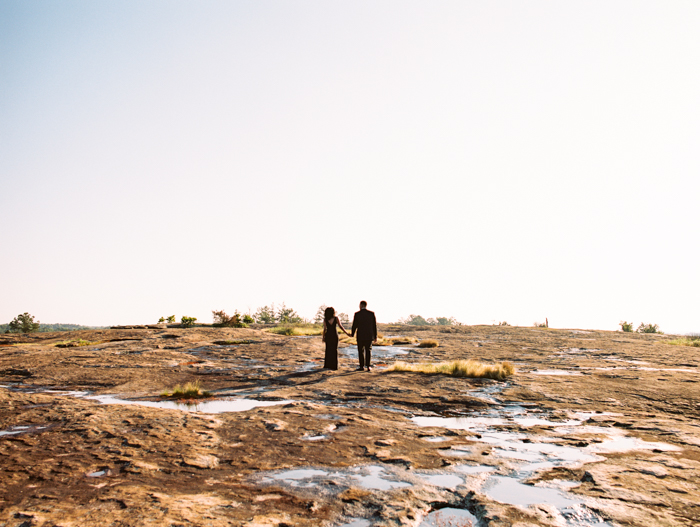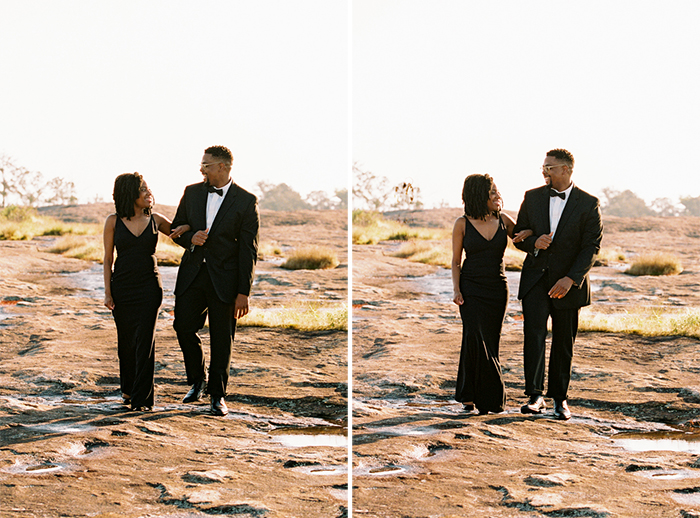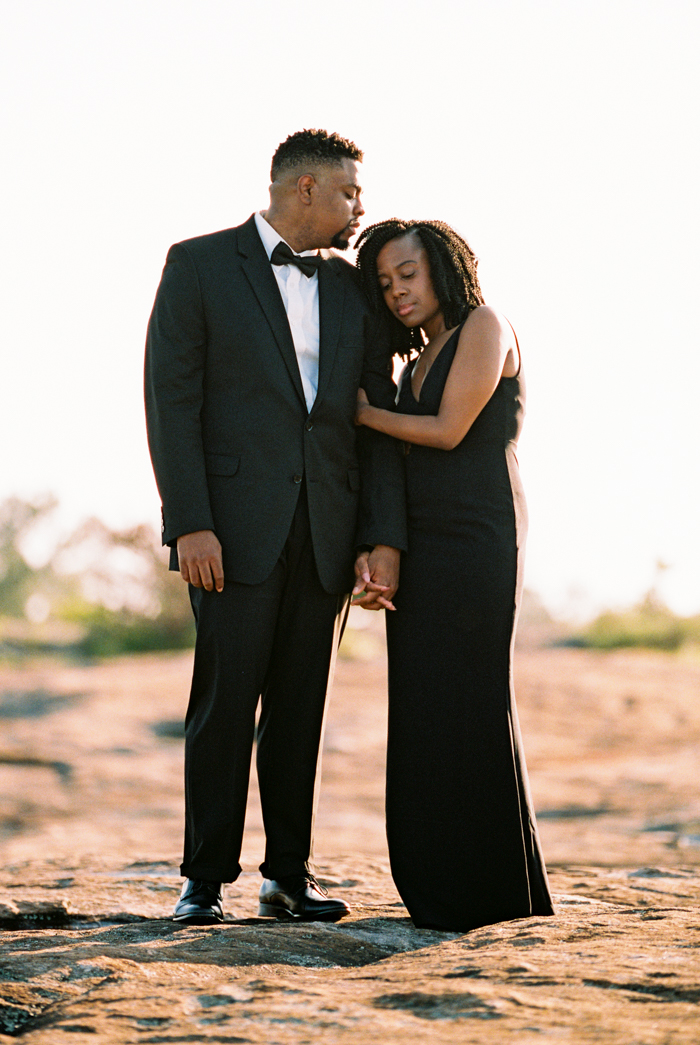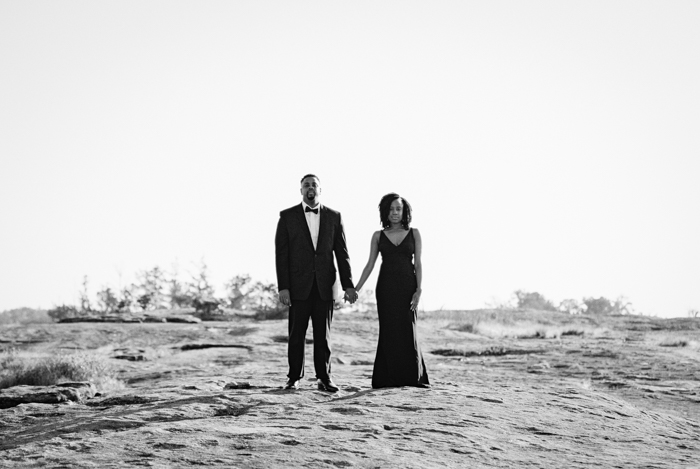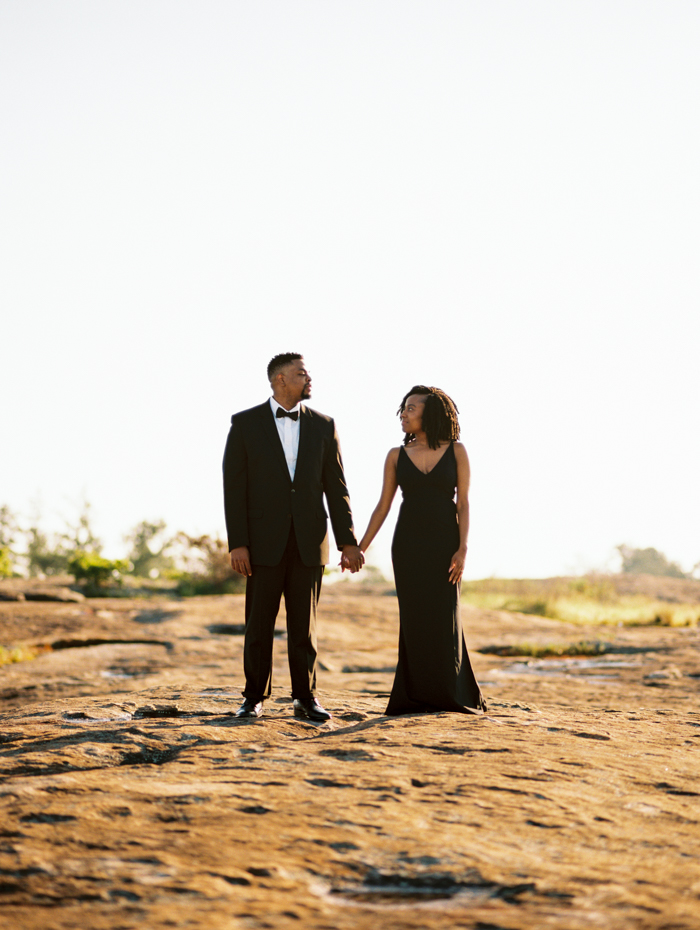 I couldn't agree more with what Akia said when I sent this photo over as a preview:
Love it! The lighting is beautiful! Waking up early was worth it.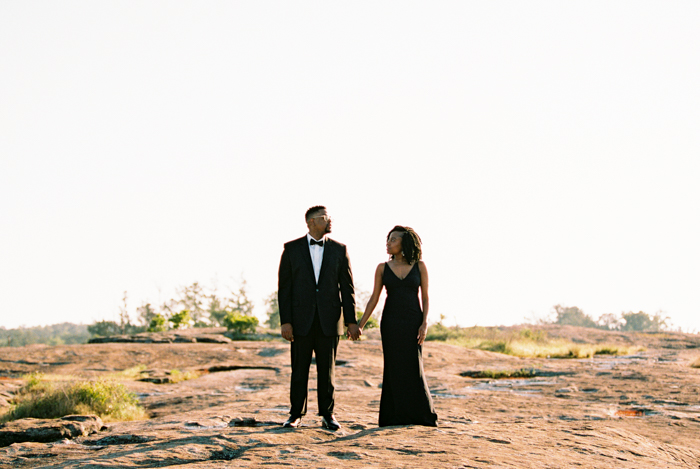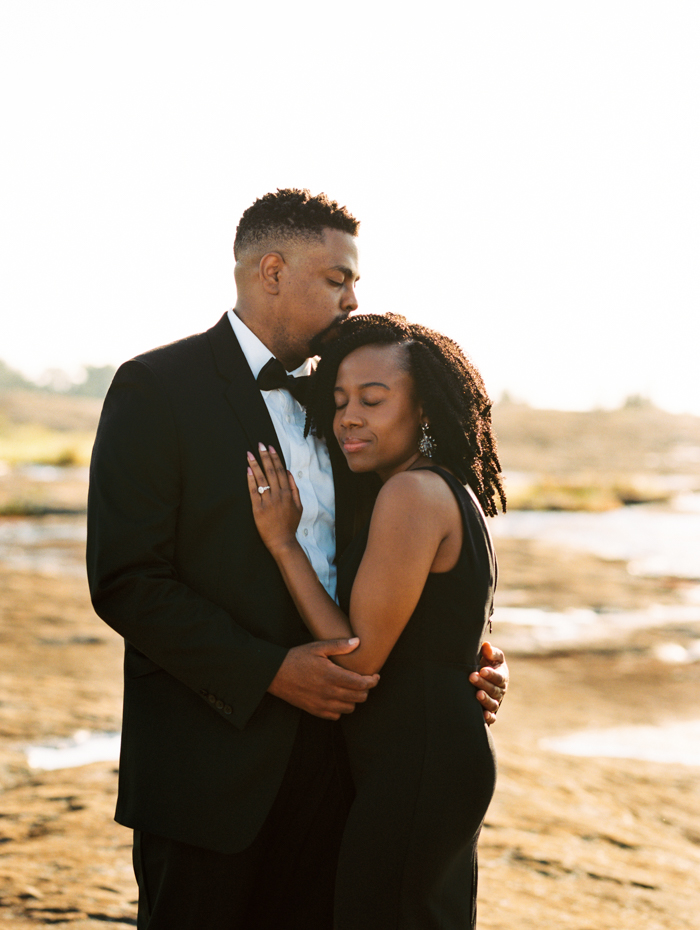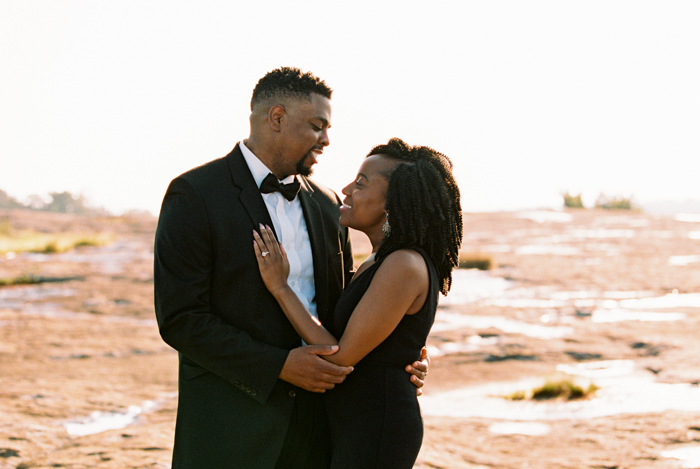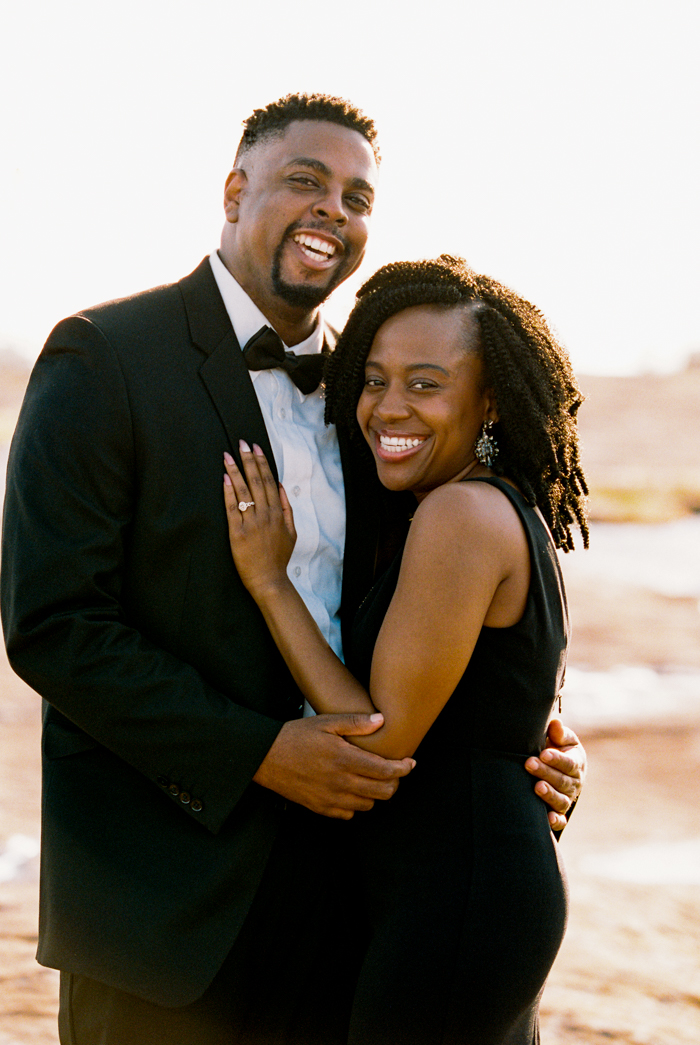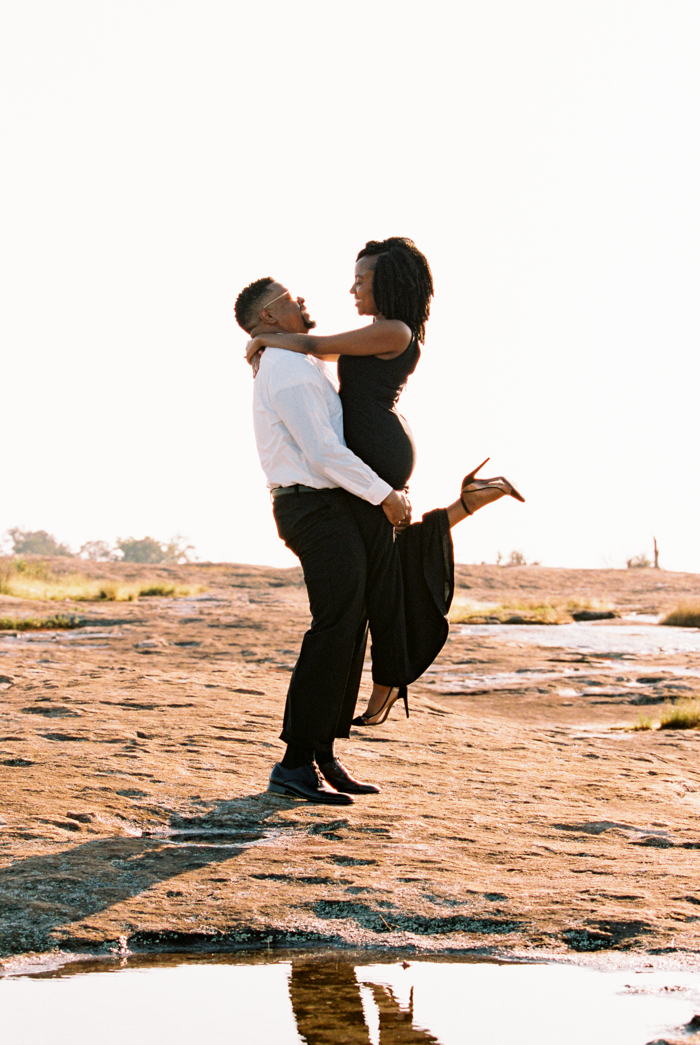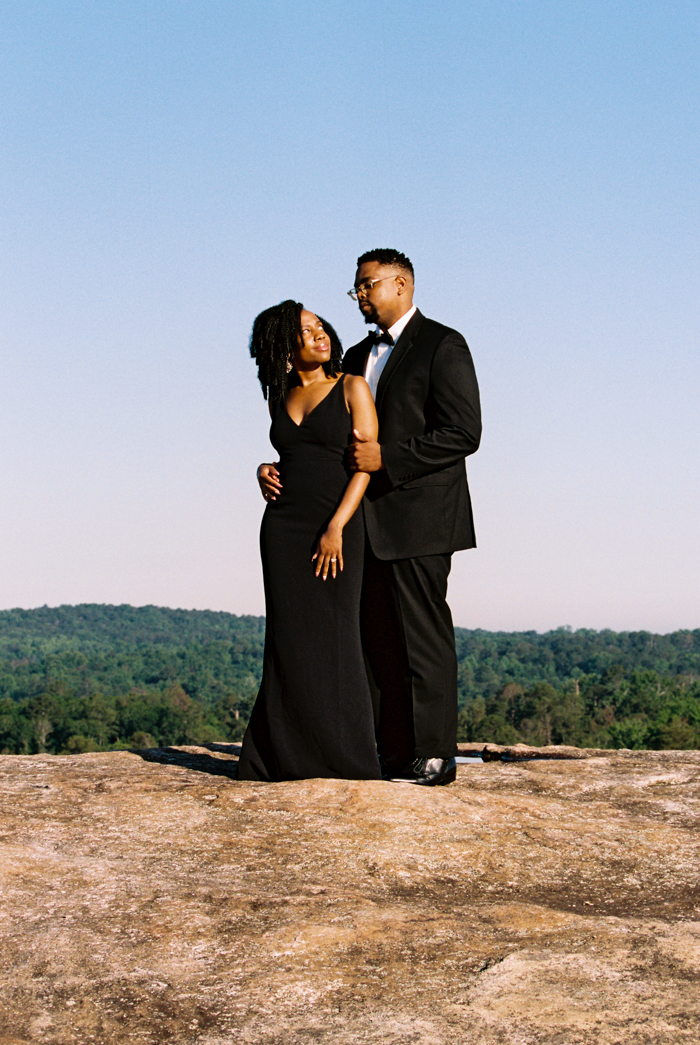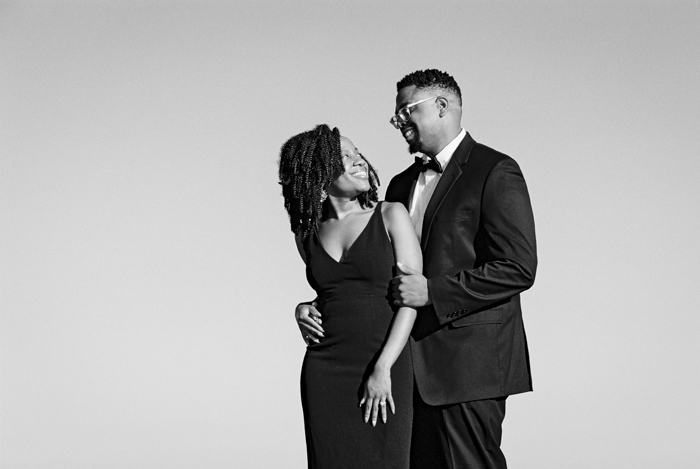 After we hiked back down from the top of Arabia, we stopped at nearby Vaughters' Farm for a quick outfit and scenery change.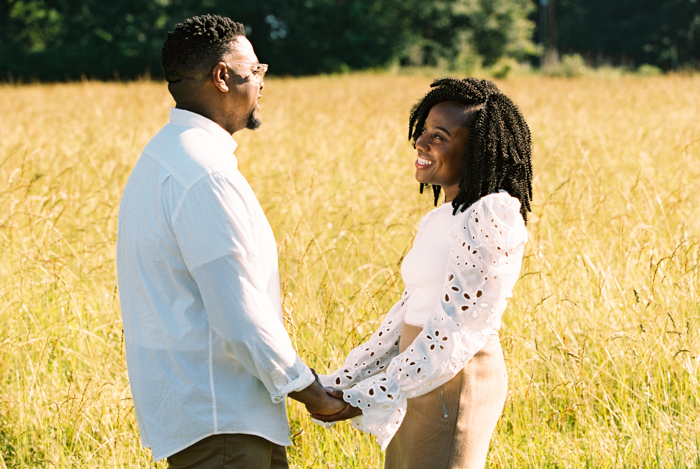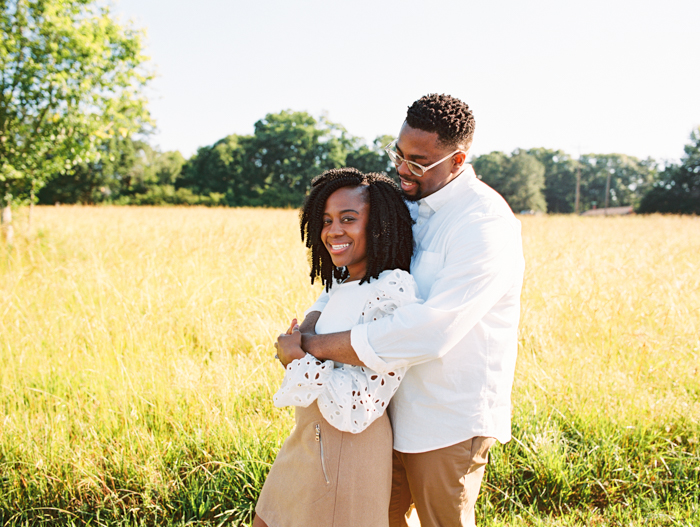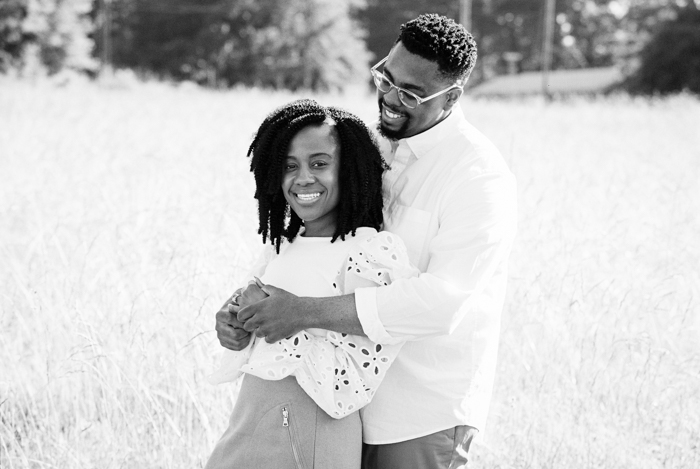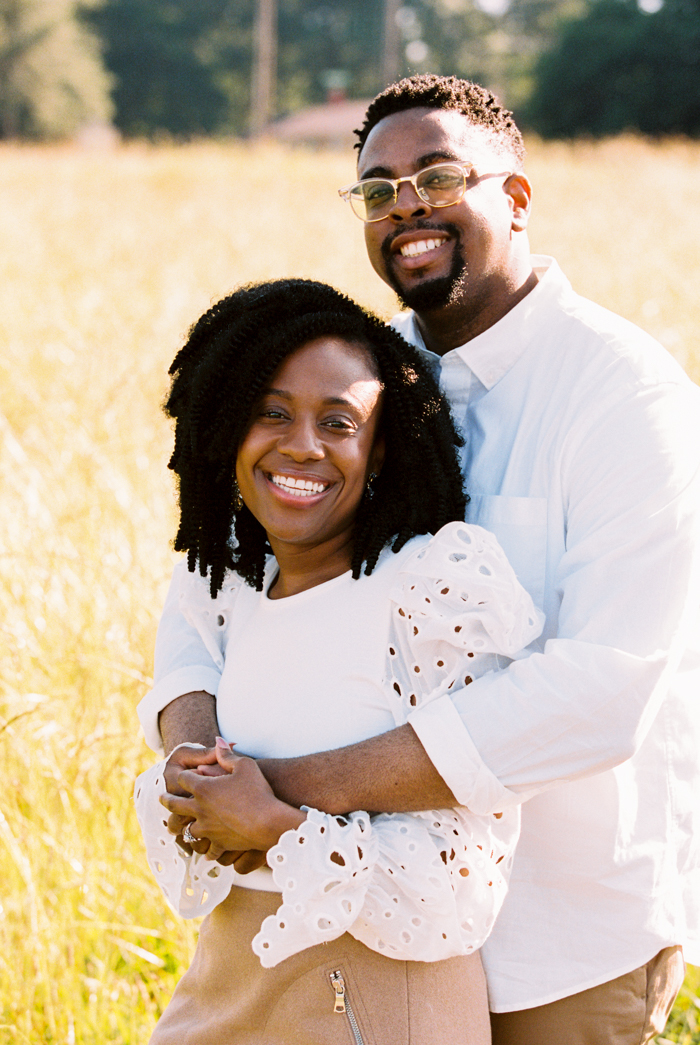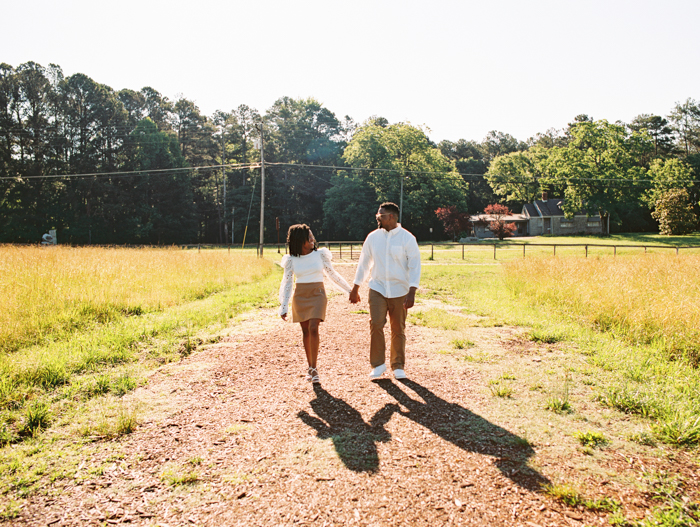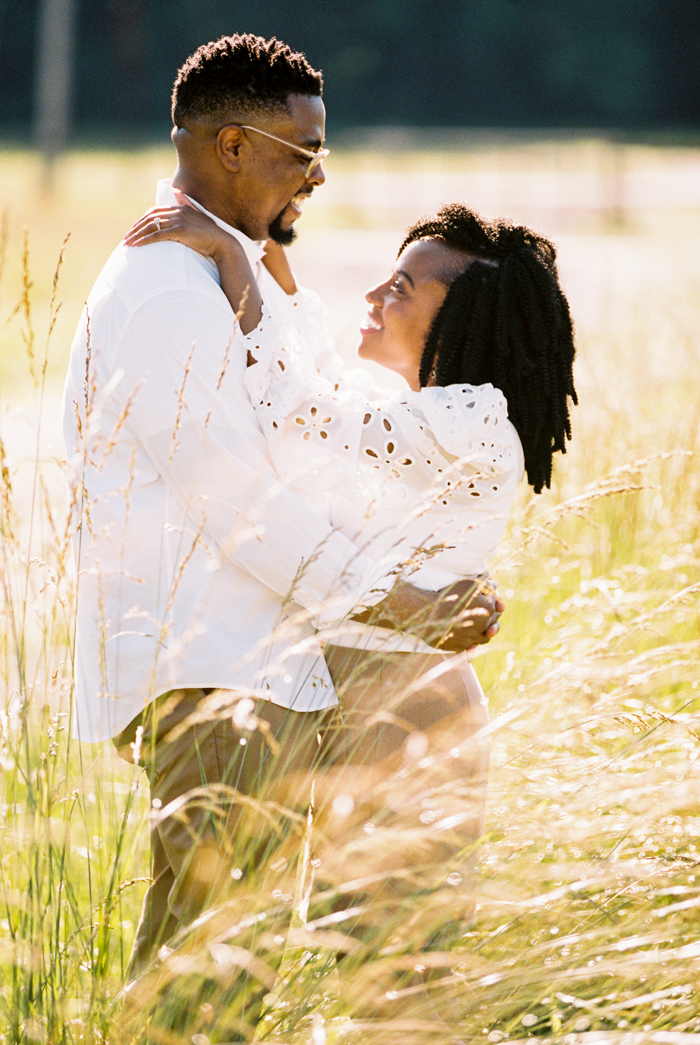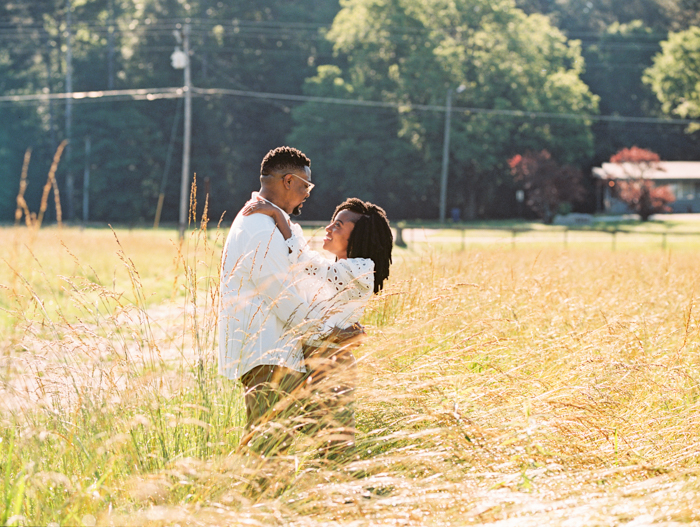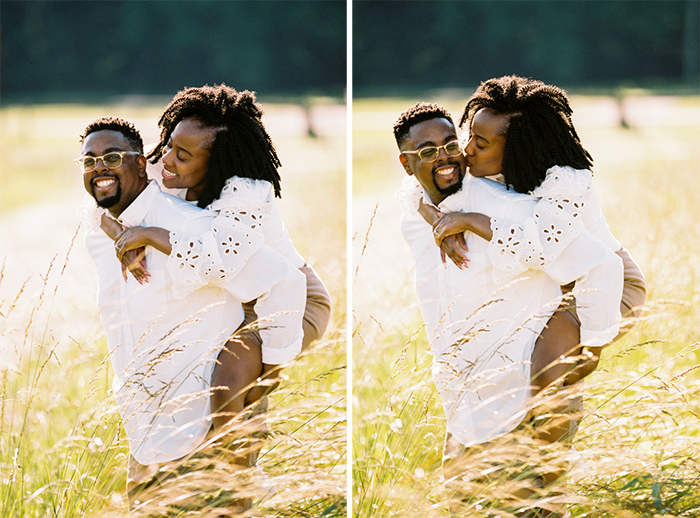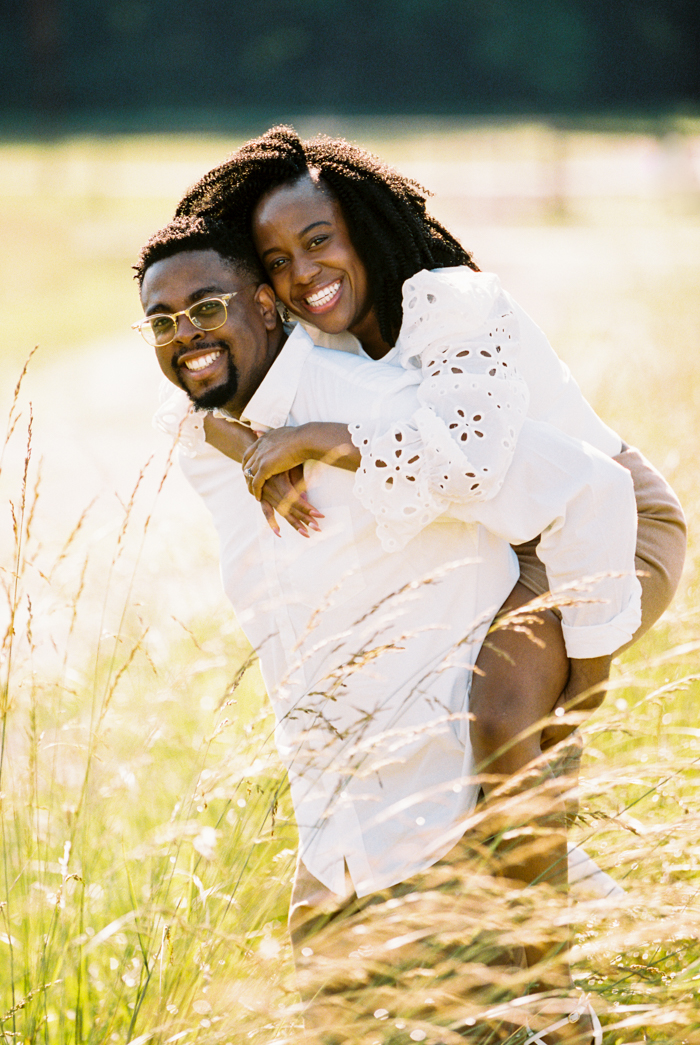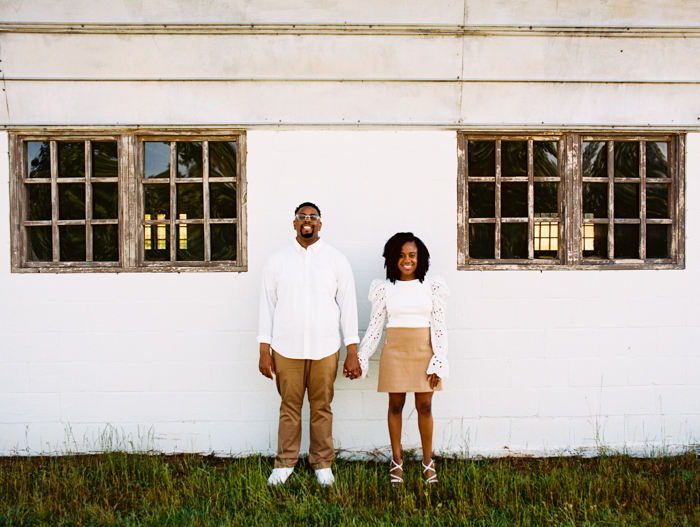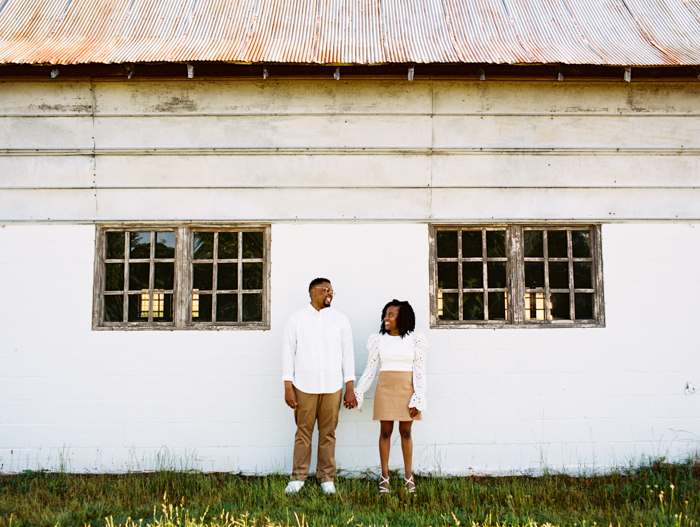 All of the photos were taken on Kodak Professional Portra 400 film, and developed and scanned by my friends at Dunwoody Photo.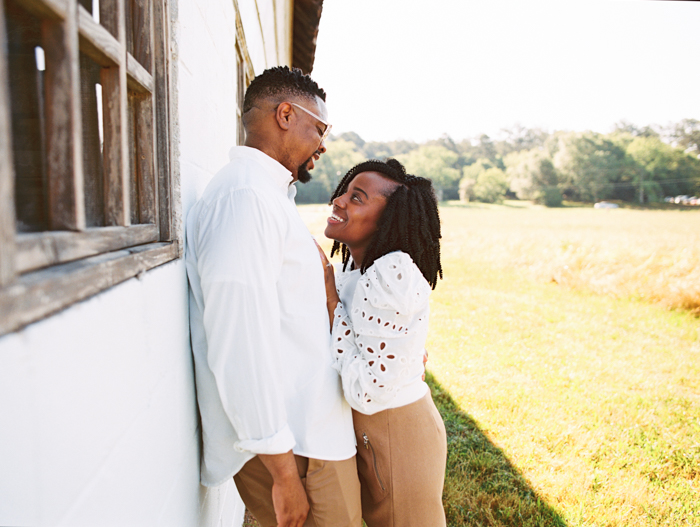 Thank you guys for such an incredible time at your Arabia Mountain engagement session!  I can't wait to capture your wedding in just a few days!!
Need some photos of your own?
You can check out some more of our work here and find out more about us here,
but we would love you get to know you! Let's talk.