Hannah & Sean : Barcade Engagement Session
There are some friends that you don't get to see that much, but whenever you do, you spend the whole time wishing you could hang out more.  Hannah and Sean are those kind of friends.  We've known Sean for over a decade now and that whole time he's been one of my favorite people that I never get to see.  Hannah is just as incredible.  These two are seriously some of the best, so you can imagine how excited I was when they reached out about shooting their wedding!
After talking things over, Sean and Hannah came up with the idea of doing a barcade engagement session.  What's a barcade you ask?  It's a bar and arcade!  Totally perfect for us 80's and 90's kids who grew up with the arcade being the best place ever.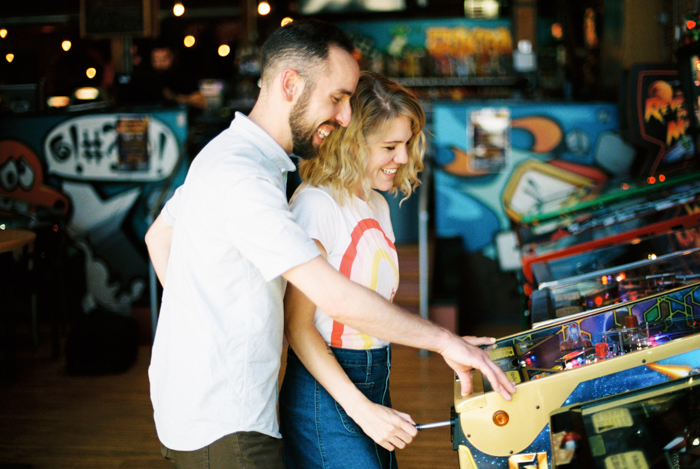 There just happens to be an excellent barcade called Boxcar right near where Hannah and Sean live in Raleigh, North Carolina.  Well this was back in our kid free days, so of course we were up for a road trip!  I'm so glad we took the time to drive up.  Not only was it amazing to spend time with these two, we ended up with some incredible photos!
Since they're celebrating their first wedding anniversary, I thought right now would be a great time to look back and share their Raleigh barcade engagement session.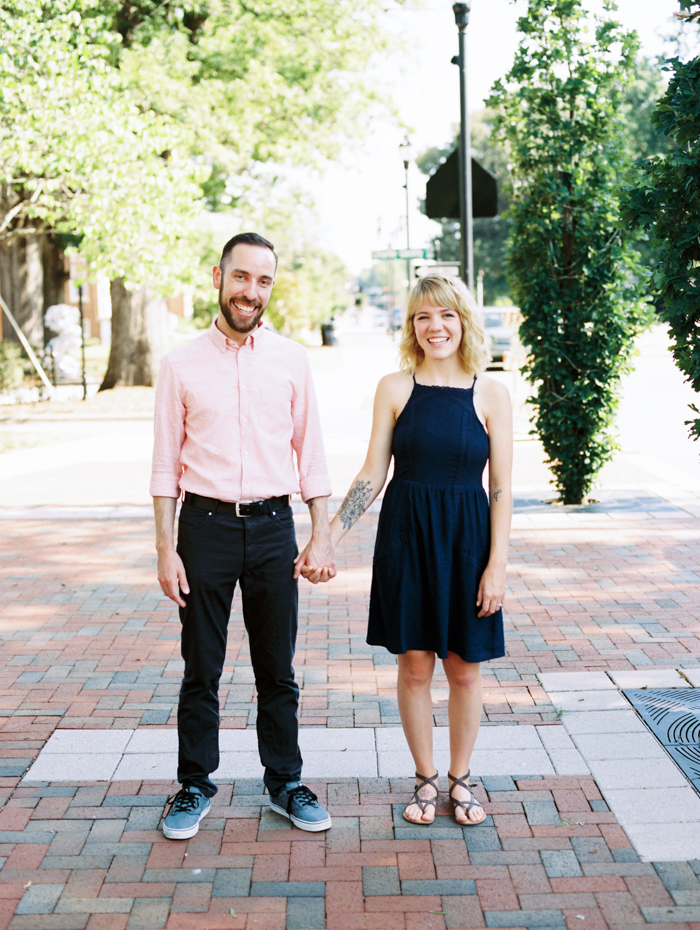 We decided to start things out a little classy in nearby downtown Cary, North Carolina.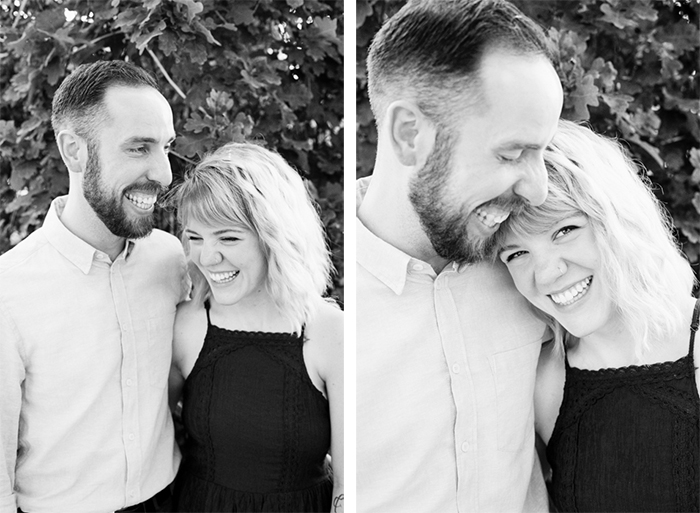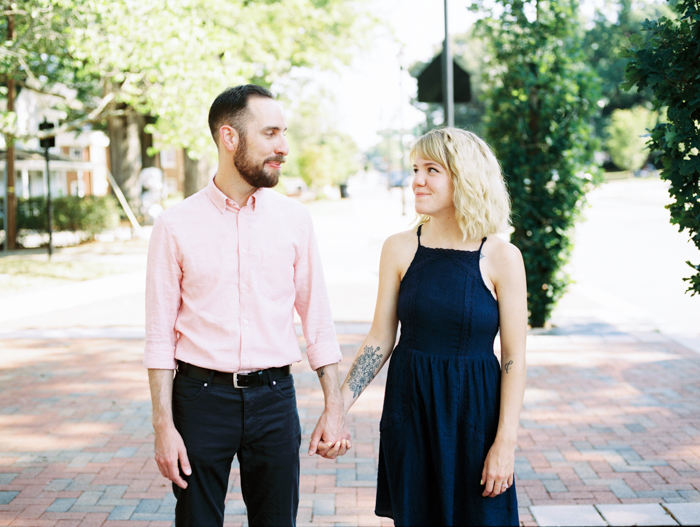 I loved this little detail of their tattoos together.  Sean's is of their dog Bill, looking very professional of course.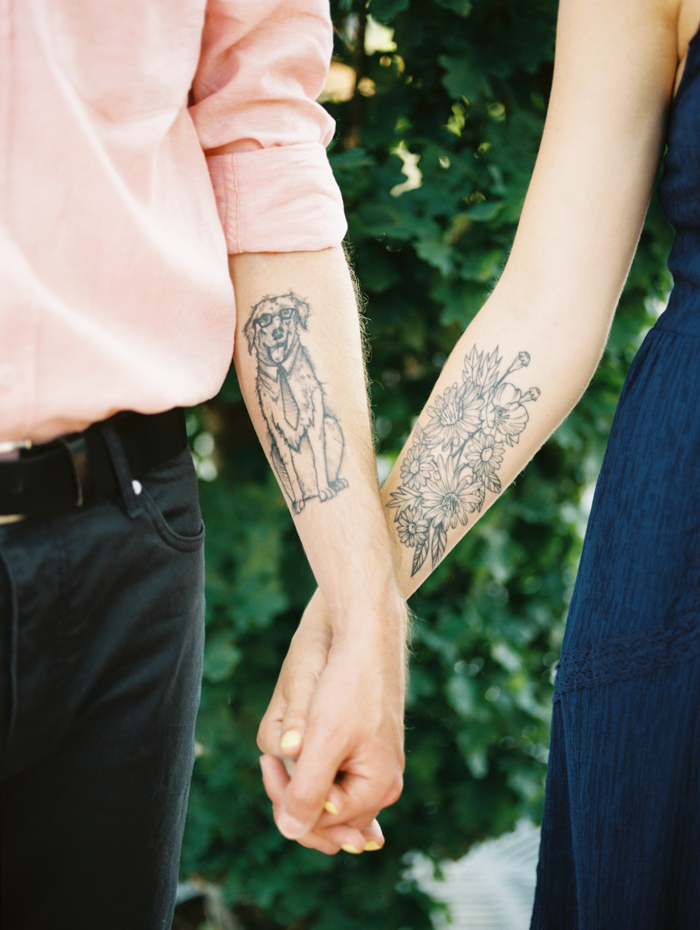 I'm pretty sure we asked them to walk away together slowly.  This was the magic that they gave us.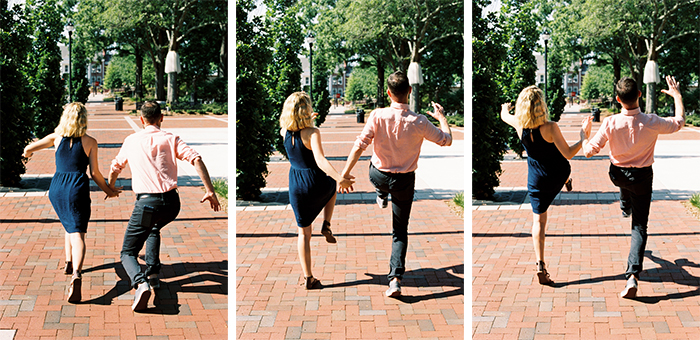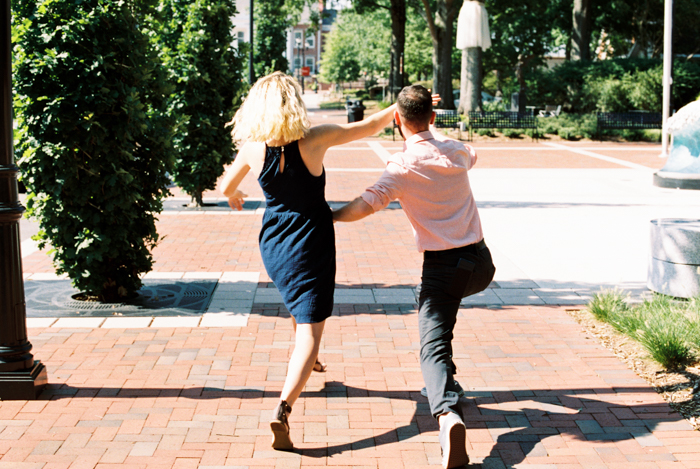 Hanna & Sean : raising the bar for slow walks since 2018.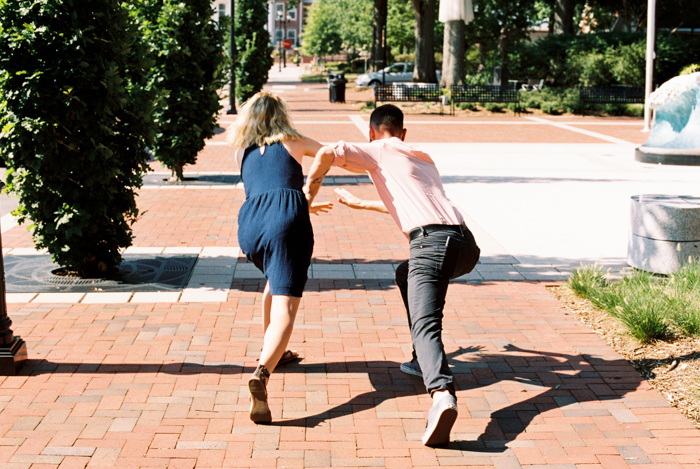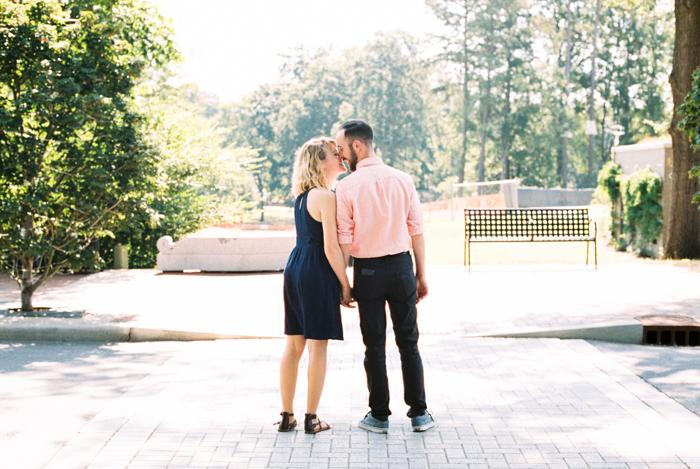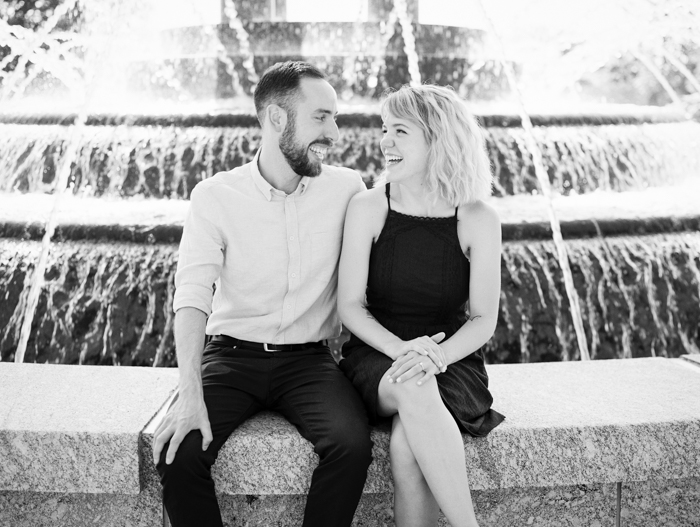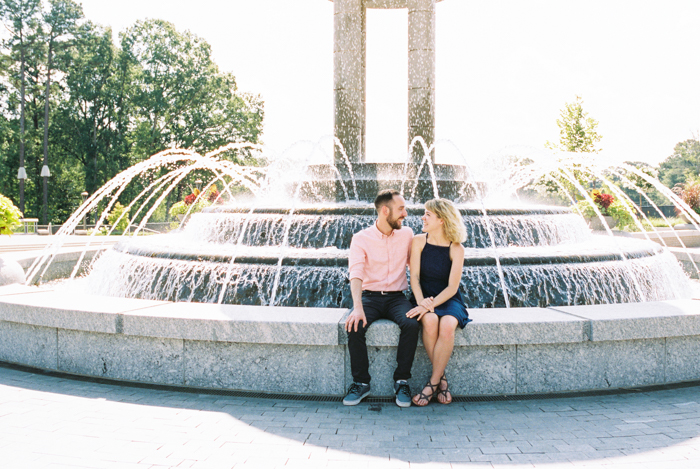 You can tell that these two have a lot of fun together!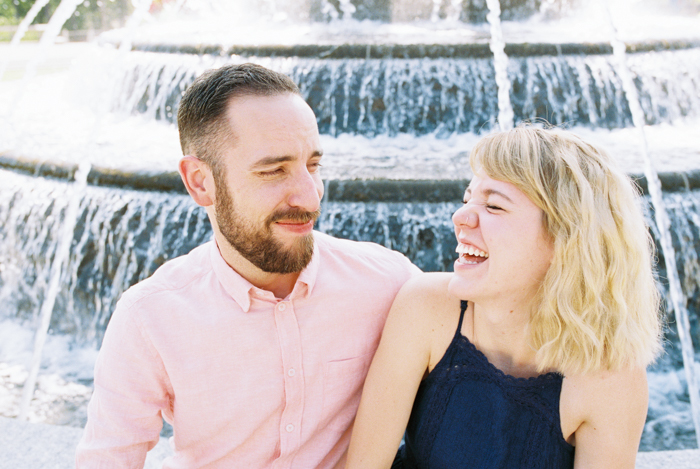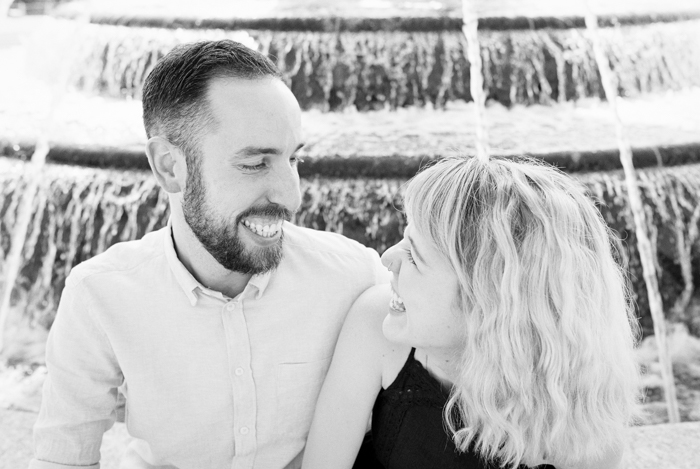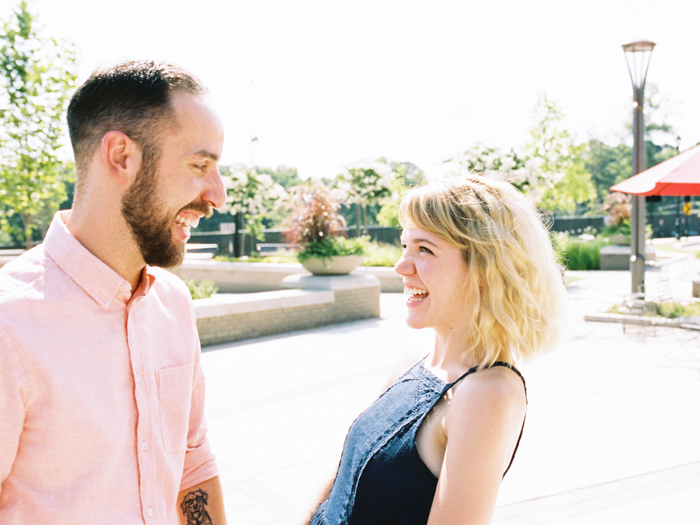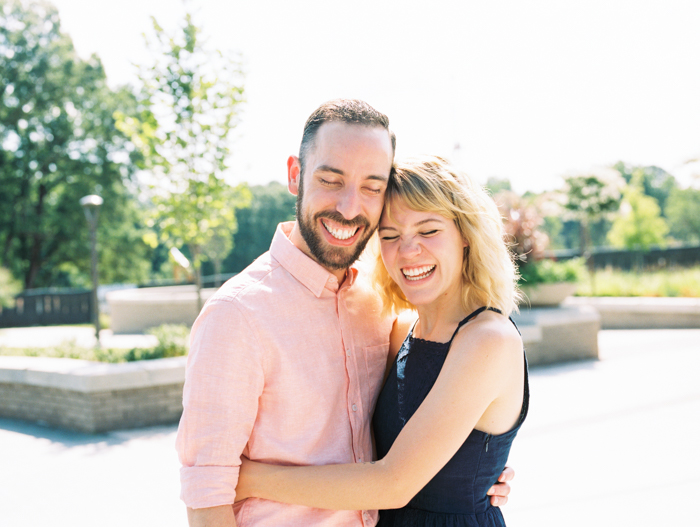 On the way over to Boxcar we stopped by Hannah & Sean's for a wardrobe change.
We also took the chance to grab a few photos with that dapper gent Bill.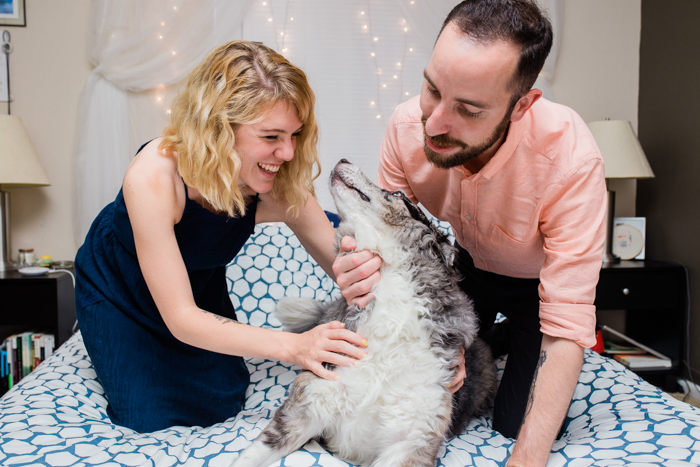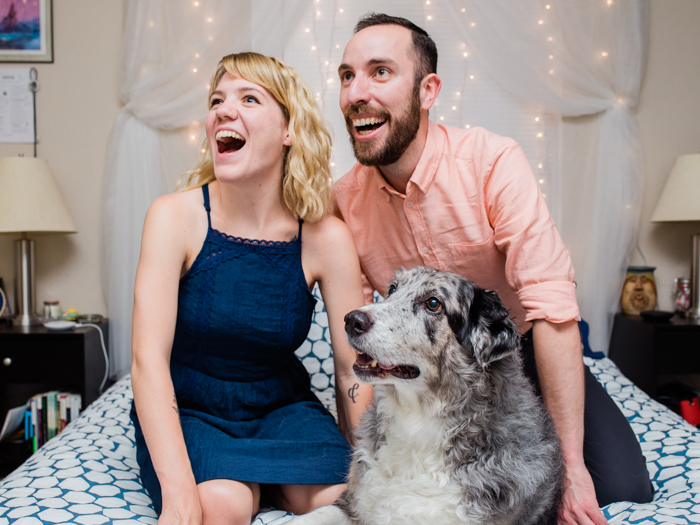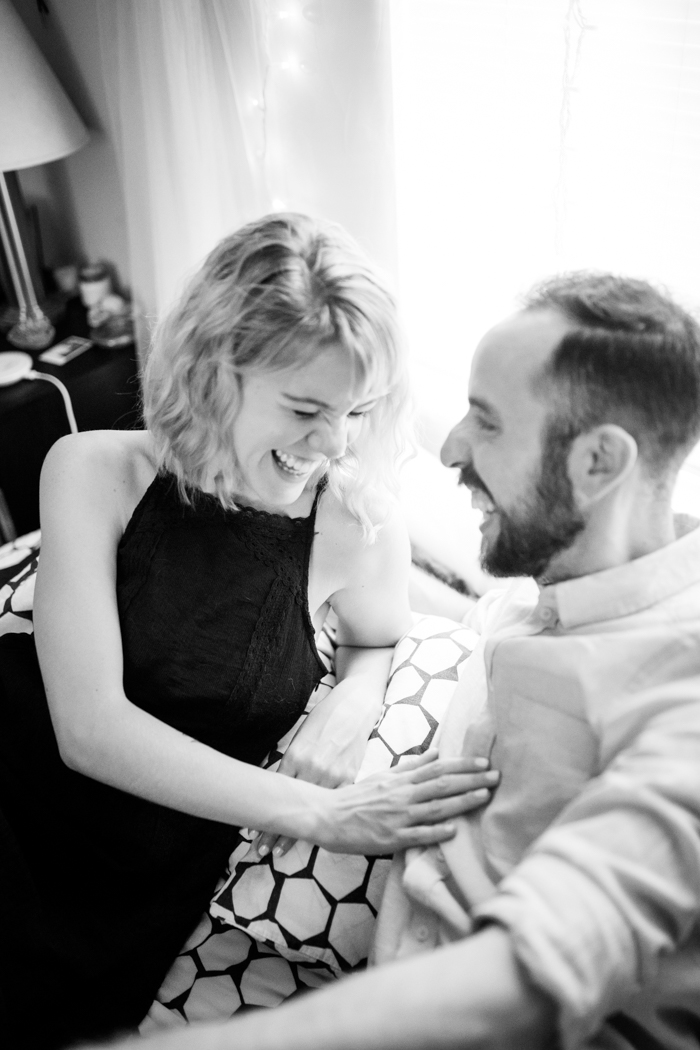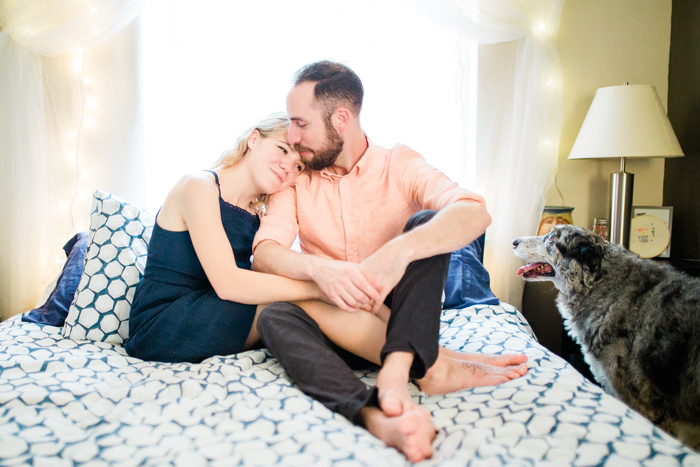 Now it was time to head to Boxcar!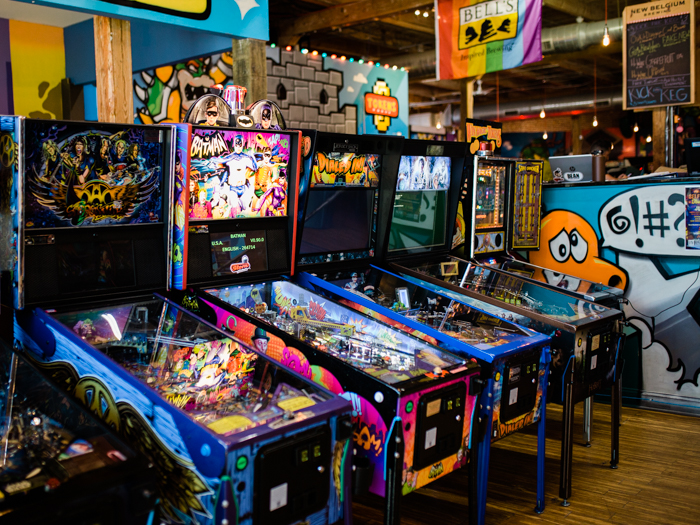 I wasn't prepared for just how cool this place would be.  We would've spent the rest of the day there just hanging out and playing games!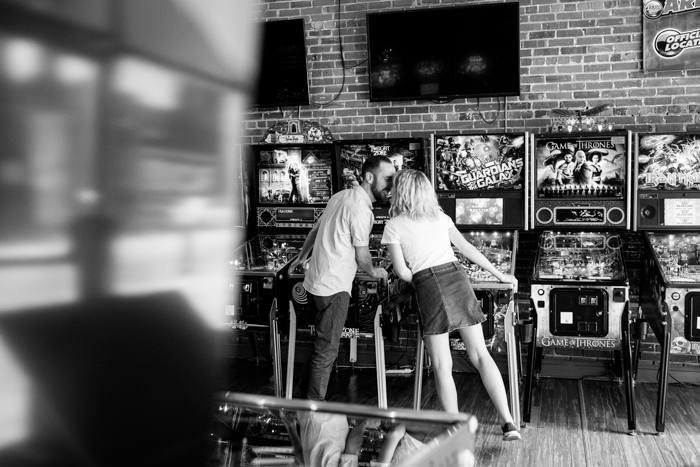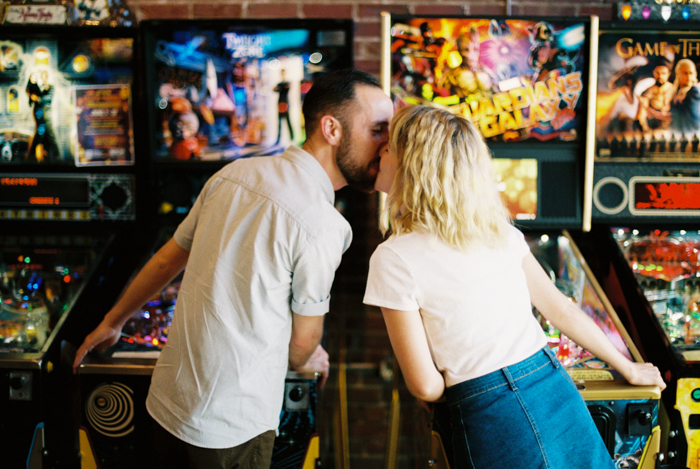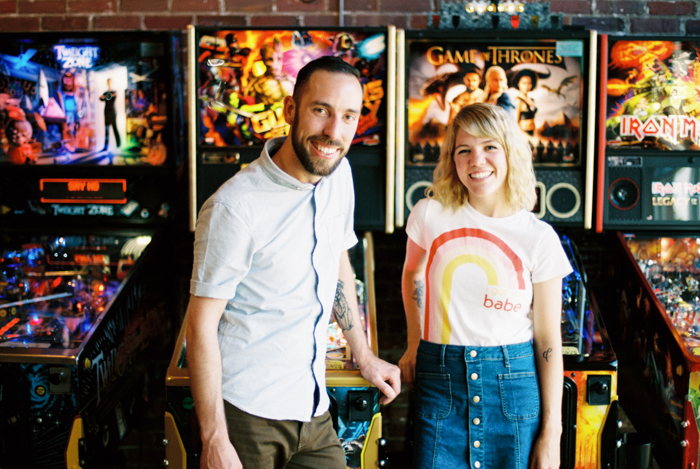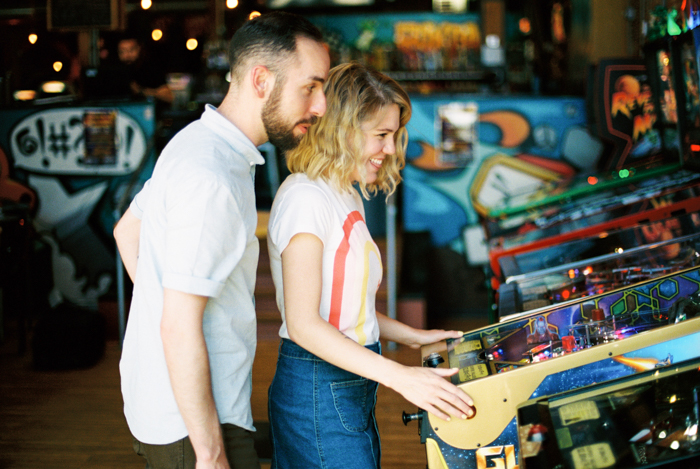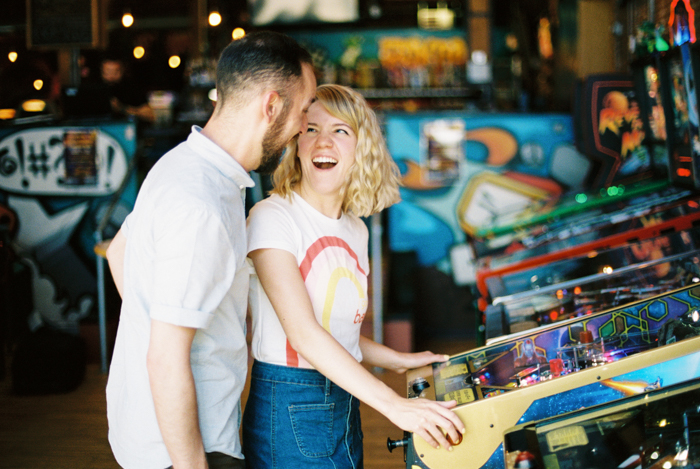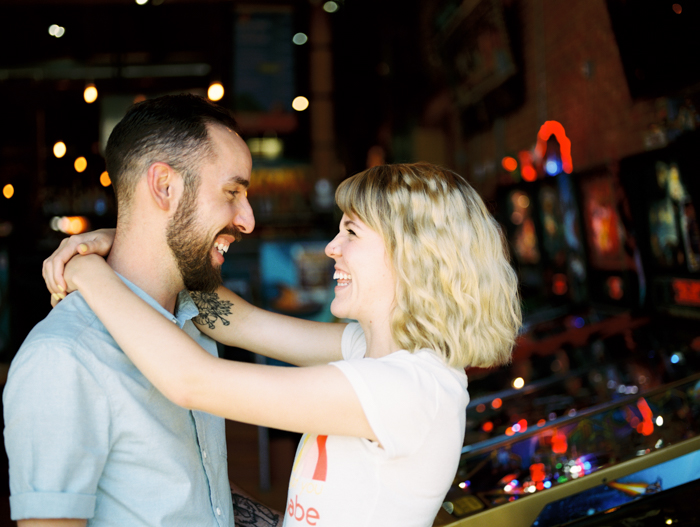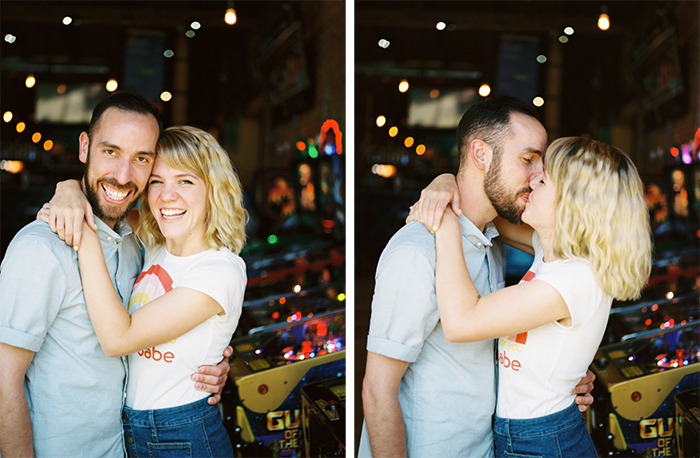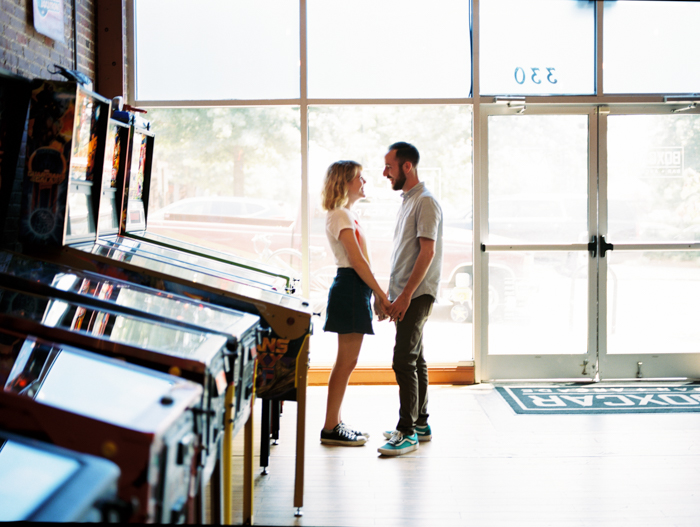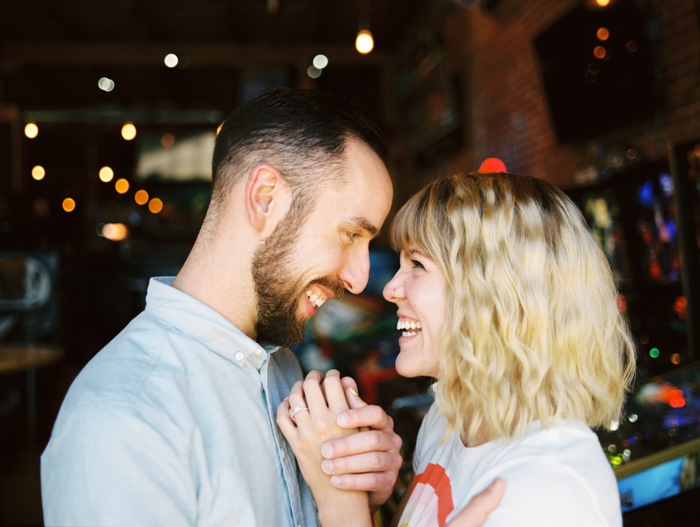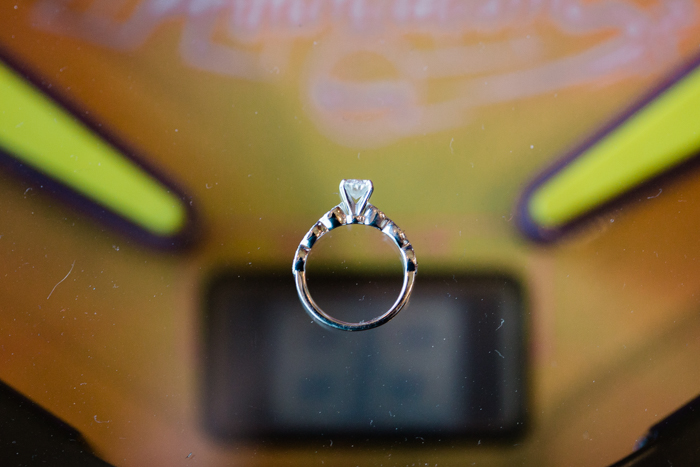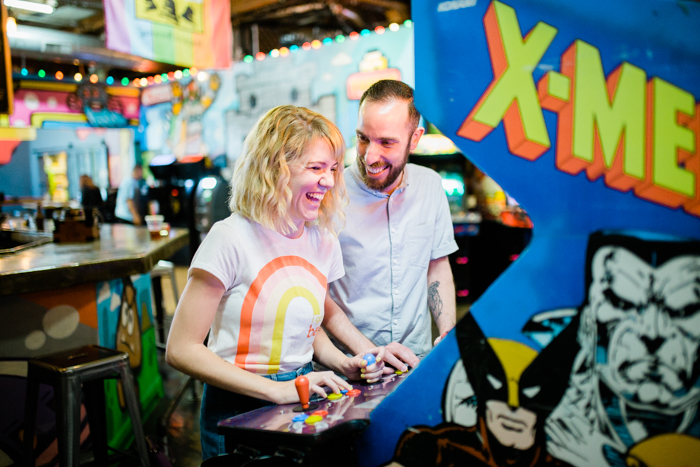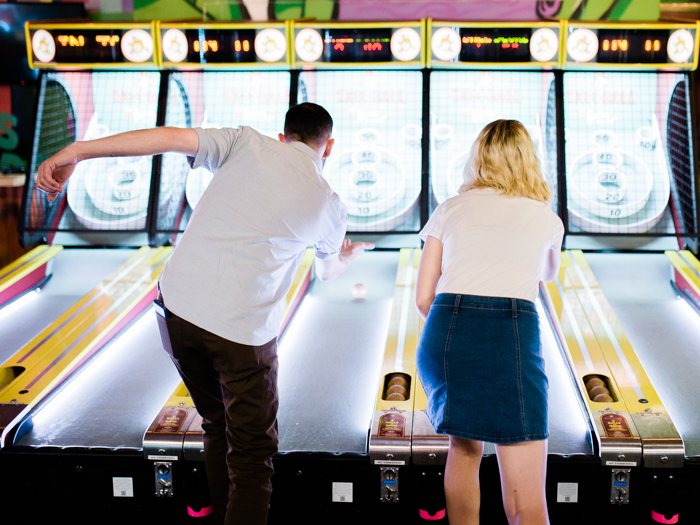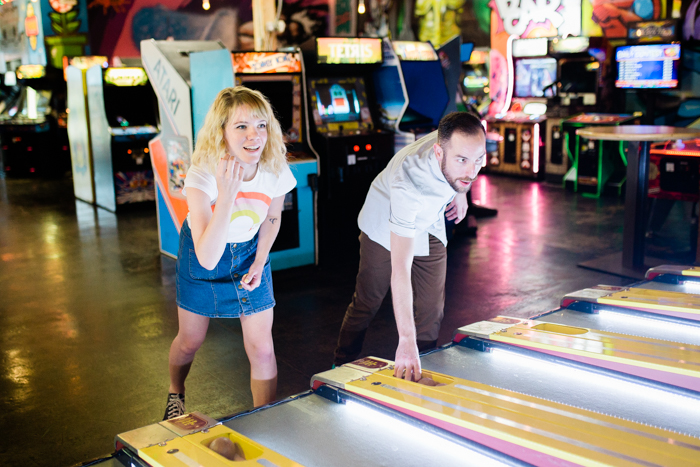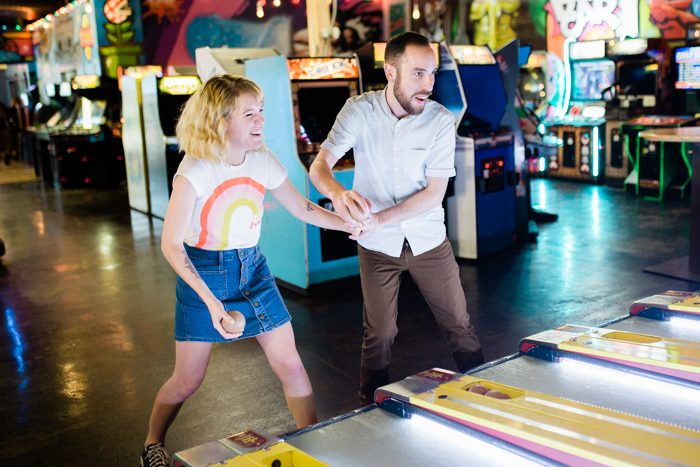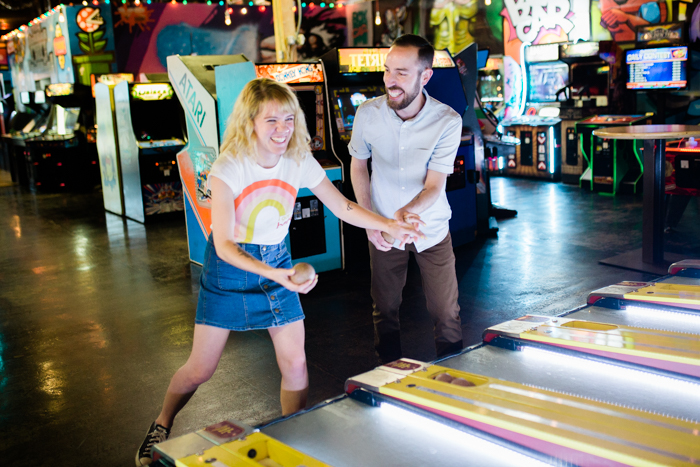 I had my Polaroid SX-70 with me to grab a few instant film shots.  Hannah even was willing to jump in on the action!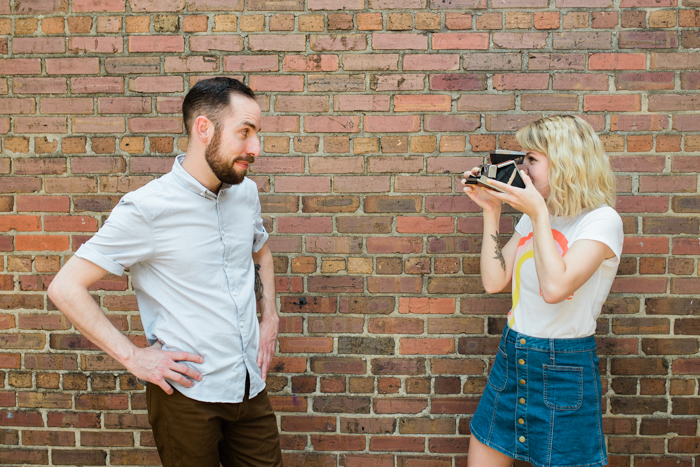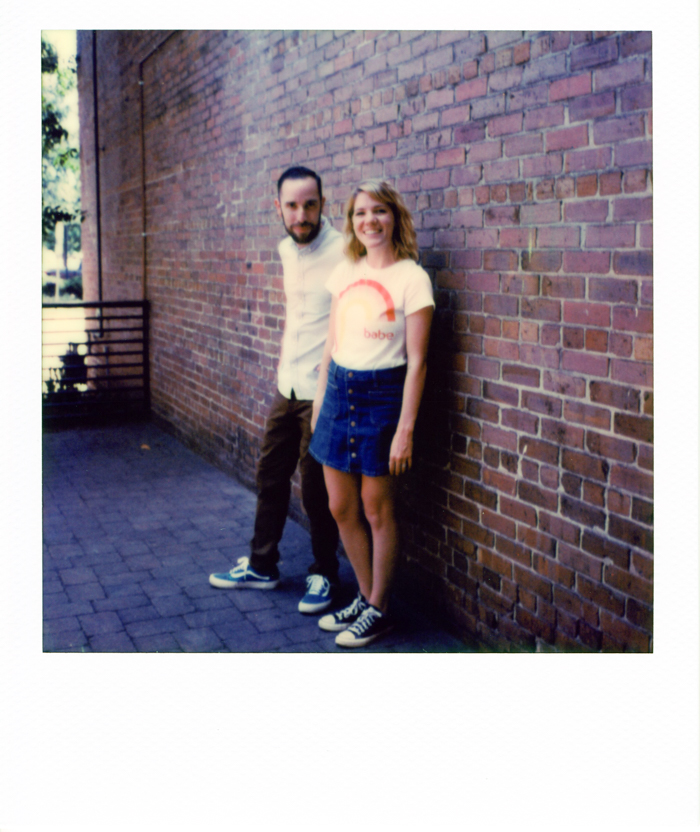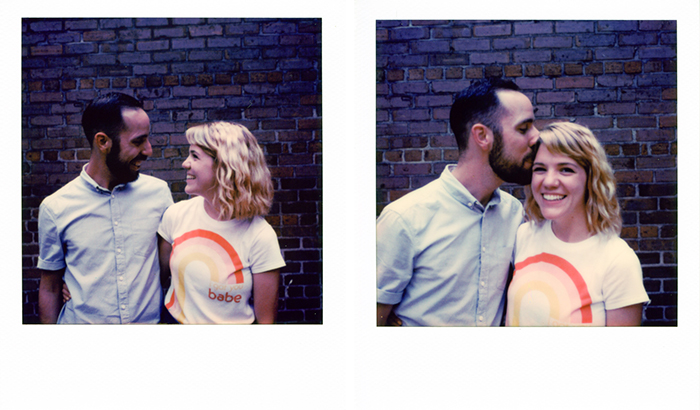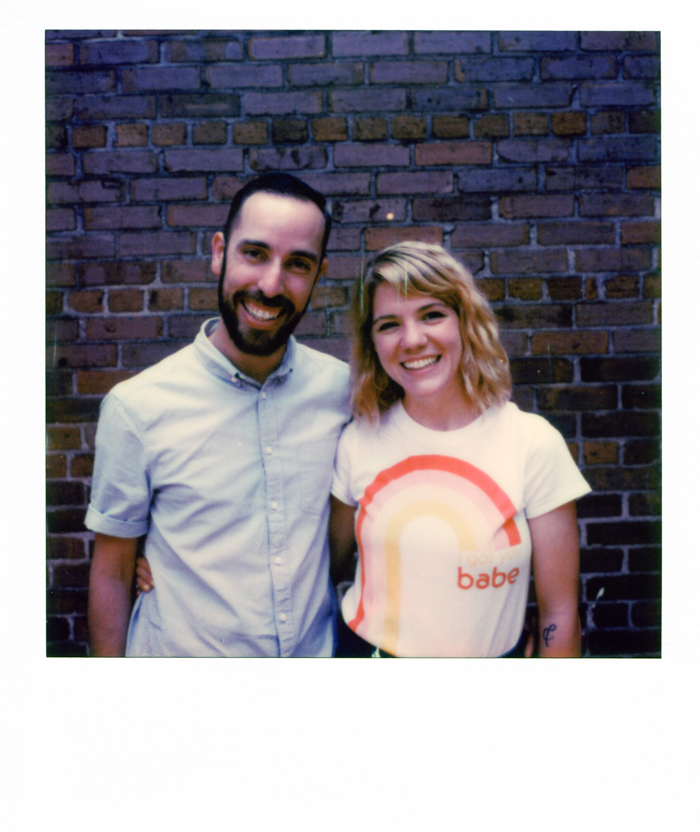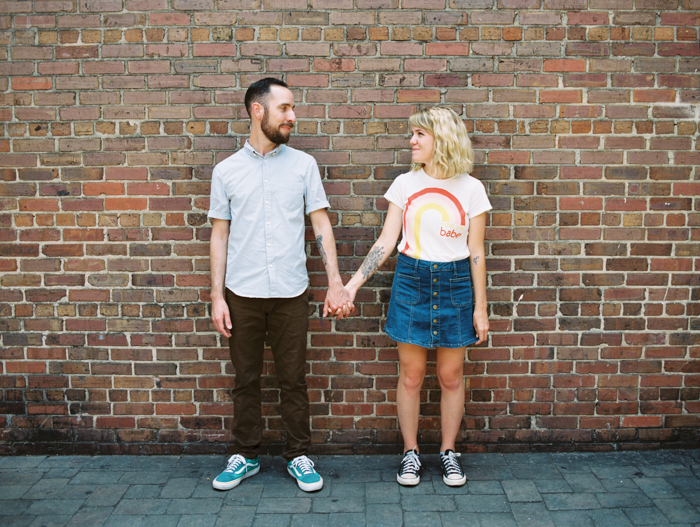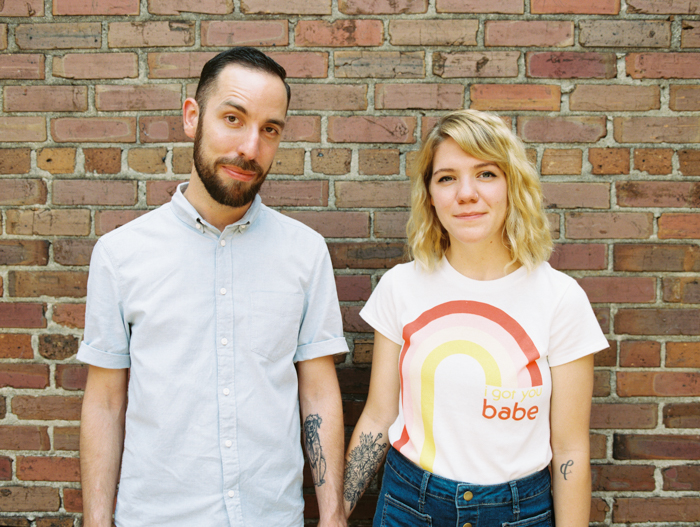 Thank you again to Boxcar in Raleigh, North Carolina for letting us come in and make this barcade engagement session happen!
It was so awesome to look back through these photos and remember the amazing time with had with Hannah and Sean I'm going to share some of my favorites from their wedding here soon, but  in the meantime, happy anniversary you two!!
Need some photos of your own?
You can check out some more of our work here and find out more about us here,
but we would love you get to know you! Let's talk.